Focus on your job under the right light
Let the surgical light handle the illumination with the Luminance Management Device (LMD).
This optical innovation maintains optimum visual acuity and avoids difficulties in adapting to excessive variations in luminosity. Whether at the beginning or end of a procedure or from the top to the bottom of the cavity, the illumination remains constant. With LMD, there is no need to adjust the light anymore.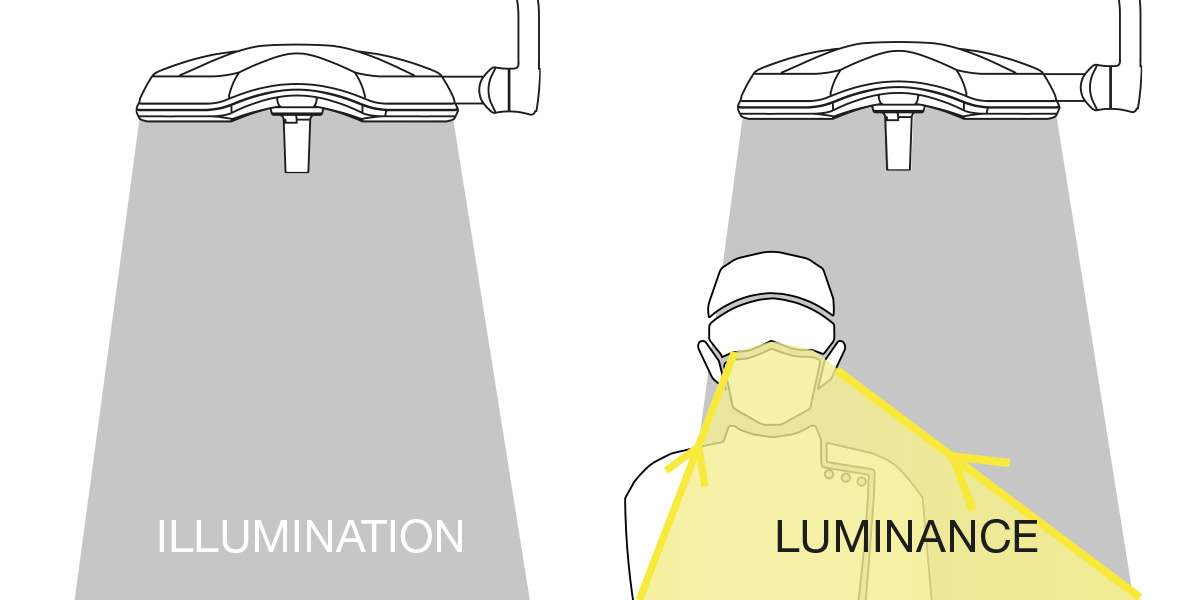 Luminance is the light emitted toward or reflected in a direction. For surgeons, luminance is the light emitted by the cavity. Dark and light surfaces can appear suddenly in the cavity, including bleeding and surgical tools. Excessive variations of luminosity impair the surgeon's ability and comfort.
The sun at its zenith emits from 50,000 to 100,000 lux in the summer. Our operating lights can deliver up to 160,000 lux according to the new standards.
The benefits of the Luminance Management Device
The LMD system regulates the illumination reaching the surgeons' eyes.
Constant illumination all surgery long
LMD maintains optimum visual acuity and avoids difficulties adapting to excessive variations in luminosity. Whenever medical staff obtructs the lighthead, the light automatically compensates for the lack of illumination. LMD offers total freedom of movement without any drop in illumination.
Same luminance no matter what tissue
The luminance varies a lot coming from light tissues or dark cavities. With LMD, the surgeon has the same light levels no matter how the surface looks. When the surgical cavity becomes darker or bloody, the decrease in luminance is automatically detected and compensated for accordingly.
Automatically adjusts to the distance
Surgeons are assured of equivalent light levels when moving the lighthead up and down. The homogeneous light volume provides a column of light even in the deepest surgical cavities without needing adjustment.