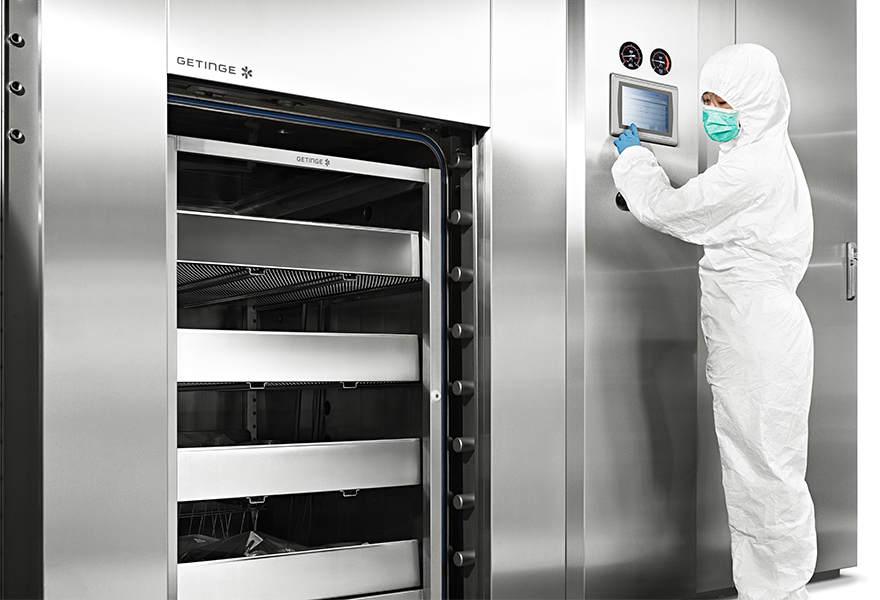 Biocontainment suites have unique needs for maintaining the integrity of the containment area to protect the research, staff, and outside environment. Because of the pathogenic nature of material handled in BSL-3 and BSL-4 facilities, sterilizers are used as a barrier between containment areas. GEB Steam Sterilizers are engineered specifically for supporting these unique workflows. They work with biocontainment facility design and processes to ensure the safe and efficient handling of biohazardous materials.
Construction and design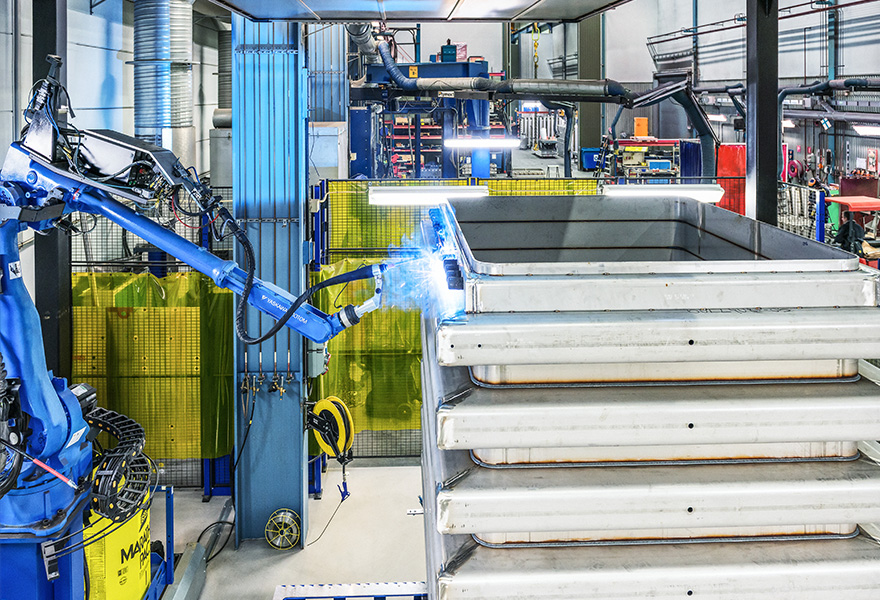 Sectional jacket adds chamber strength
The robot-welded sectional jacket provides strength and rigidity to the chamber to ensure a long-lasting product investment. The jacket also assists with chamber preheating, reducing condensate, and accelerating chamber heating to improve operational efficiency.
Diaphragm-isolated instrumentation
Pressure transducers and gauges are isolated from the chamber by sanitary diaphragms. This eliminates the risk of microorganisms multiplying in the stagnant water that accumulates in capillary piping.
Isolating valves and injection ports
By isolating valves and chemical injection ports, technicians can safely change filters and maintain the drain piping system.
White Paper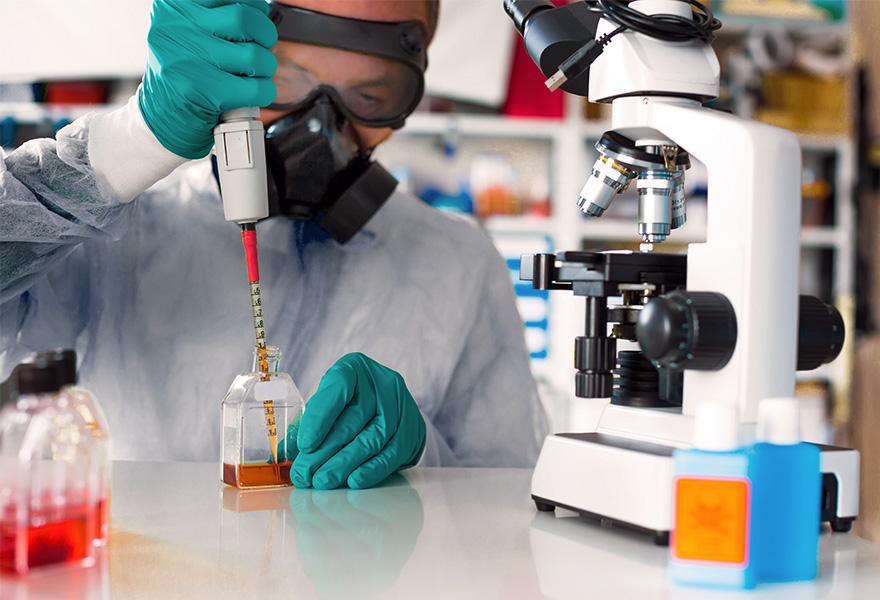 Safe material transfer in BSL-3 and BSL-4 facilities
Routine transfer of materials into, out of, and within contained areas represents a key challenge for BSL-3 and BSL-4 facilities. Accidents resulting in pathogen contamination or exposure impacts more than just research within the laboratory. Compromised containment at any infectious disease facility awakens concerns about biosafety procedures.
The impact of procedural failings can potentially affect humans, animals, and agriculture. This paper details how biosafety officers, laboratory owners, architects, laboratory planning teams, and purchasing managers can strengthen the safety of BSL-3 and BSL-4 facilities.
Marketing Sales - Brochures
Safe, reliable decontamination in biocontainment facilities