Cost-efficient sterilization with Getinge Solsus 66 Steam Sterilizer
You face increasing demands to provide quality care while keeping costs down. We provide complete solutions to help you do it.
The Getinge Solsus 66 Steam Sterilizers can be used for general-purpose steam sterilization of surgical instruments, textiles, and hospital utensils – temperature range 121 °C to 134 °C.
Discover our new
Solsus 66 Steam Sterilizer
Cost-efficient sterilization
Solsus 66 is a reliable and compact sterilizer. It combines capacity with cost efficiency. With Getinge steam sterilizers, you can expect high operating reliability and easy maintenance.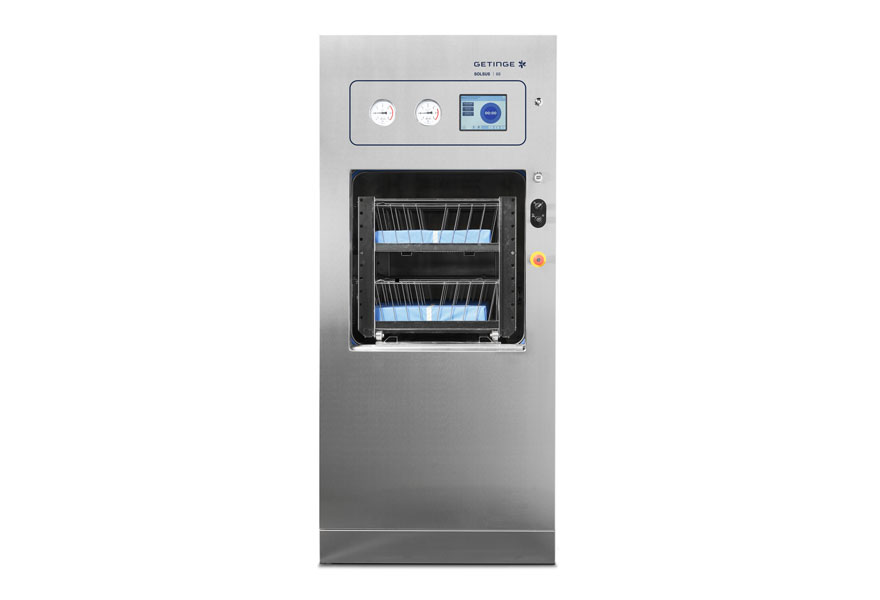 Large chamber capacity
The chamber volumes (from 449 to 899 liters) ensure that you will always have available capacity for sterilization of your goods. A superior capacity-to-space ratio minimizes the floor space needed.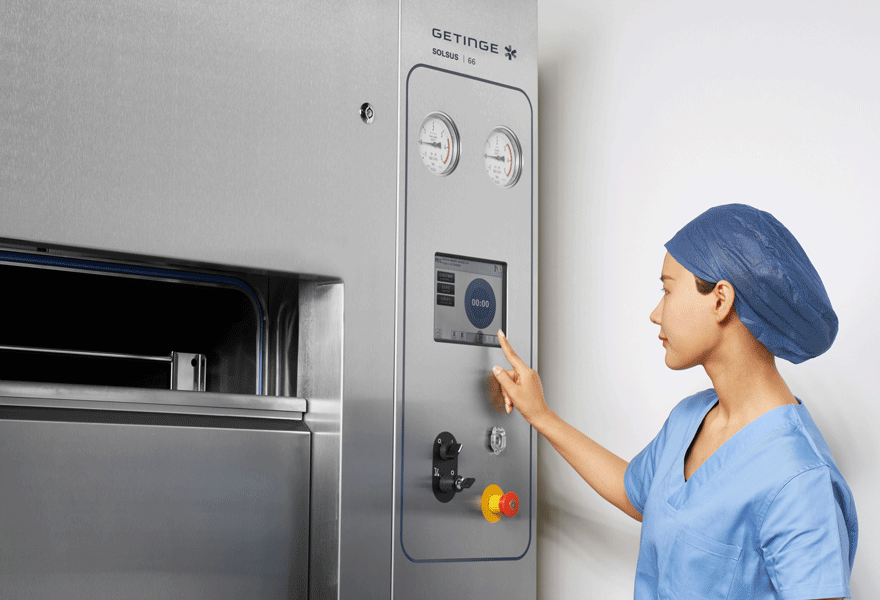 Easy-to-use touchscreen
Solsus 66 features a high-resolution, user-friendly touchscreen. The screen offers a clear overview from different angles in the control area. The text is distinct and the graphics are vivid. The user interface and menu are intuitive and easy to use.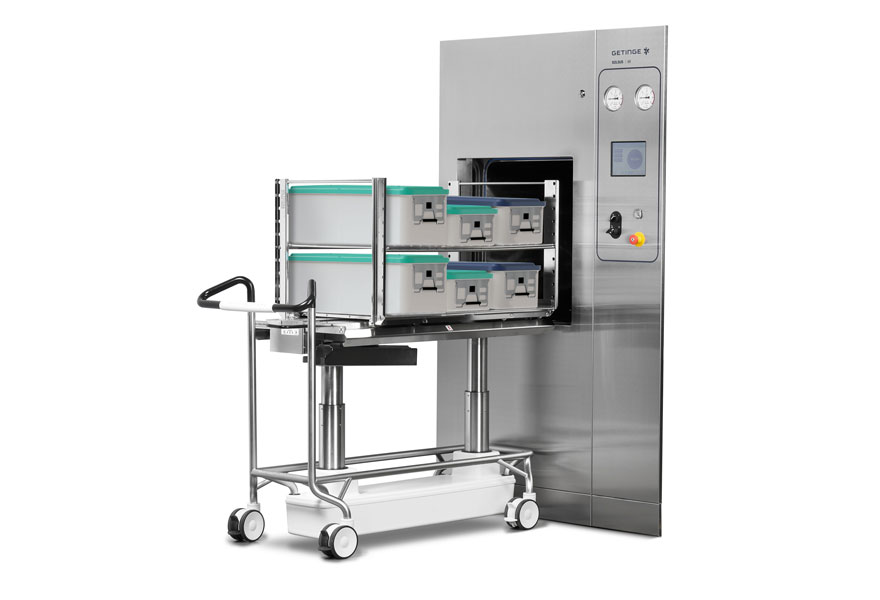 Efficient and ergonomic loading/unloading
Getinge Smart is a line of carefully designed trolleys that takes loading and distribution of surgical instruments to a whole new level, both in terms of ergonomics and function.
Getinge Smart Trolleys can be equipped with a semi-automatic loading function to reduce manual handling of goods when loading or unloading.
Model
ST001-10
ST001-13
ST001-17
ST001-20
Unit
Chamber volume
L
449
584
764
899
Chamber width
mm
672
672
672
672
Chamber height
mm
672
672
672
672
Chamber depth
mm
1,000
1,300
1,700
2,000
Capacity SPRI baskets*
pcs
6
9
12
12
Capacity ISO baskets*
pcs
6
9
12
12
Capacity STU**
pcs
6
8
10
12

*Basket size:
SPRI: 585 x 395 x 195 mm (L x W x H)
ISO: 600 x 400 x 200 mm (L x W x H)

**STU size: 600 x 300 x 300 mm (L x W x H)
Marketing Sales - Brochures
Getinge Solsus 66 Steam Sterilizer

Product brochure

Product range brochure

Accessory brochure
Improve your knowledge with our eLearning and training courses
At Getinge Educational Institute, we have dedicated material for topics related to Intensive Care, Cardiovascular Procedures, Operating Room and Sterile Processing. We can support you with information about current technologies and best practices to boost your performance and productivity.
For more information about our onsite events or remote trainings, you can also contact your local sales & service representative.