COVID-19 Pandemic: A New York City experience
Presented by Dr. David A. Kaufman
Virtual September 16, 2020
COVID-19 caused a significant epidemic in the greater New York City area in March and April 2020. The epidemic began to wane by early May 2020. During the peak, New York City hospitals were overwhelmed by the number of severely ill patients with COVID-19.
Dr. Kaufman is an critical care doctor who personally provided medical attention to nearly 150 patients with COVID-19 during the epidemic. The large volume of very sick people he saw in a brief period opened a window into some unique aspects of their care.
Dr. Kaufman will discuss the treatment of severe respiratory failure and viral sepsis, including considerations such as making the decision to intubate and provide mechanical ventilation, the difficulties he encountered taking care of a very large number of patients with severe respiratory failure simultaneously, hemodynamic considerations in COVID-19, and decisions about therapies such as anti-inflammatories, antivirals, and anticoagulation.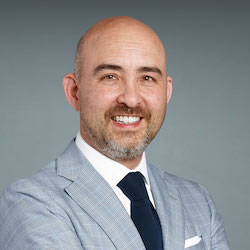 Presenter: Dr. David A. Kaufman is a critical care physician. He is an expert at supervising multidisciplinary innovation and quality improvement and has participated in multiple clinical research projects.
Some of Dr. Kaufman's major research interests include fluid optimization and hemodynamics, the physiology of respiratory failure, and the hemodynamic consequences of endotracheal intubation. He is developing expertise in the care of patients with COVID-19, particularly in the areas of dead space and respiratory drive.
This program has been approved for a maximum of 1.5 contact hours Continuing Respiratory Care Education (CRCE) credit by the American Association for Respiratory Care, 9425 N. MacArthur Blvd. Suite 100, Irving, TX 75063.
This program has been approved by the American Association of Critical-Care Nurses (AACN), for 1.50 CERPs, Synergy CERP Category A, File Number 23264. Approval refers to recognition of continuing education only and does not imply AACN approval or endorsement of the content of this educational activity, or the products mentioned.
Event details
Date: September 16, 2020
City: Virtual