Equipment for the seamless workflow of sterile goods
The powerful, multi-purpose spray-gun rinser uses water or compressed air to rinse your items. The spray-gun is easy to operate with one hand, enabling the operator to find the best angle for rinsing. The heat-insulated gun grip provides extra safety.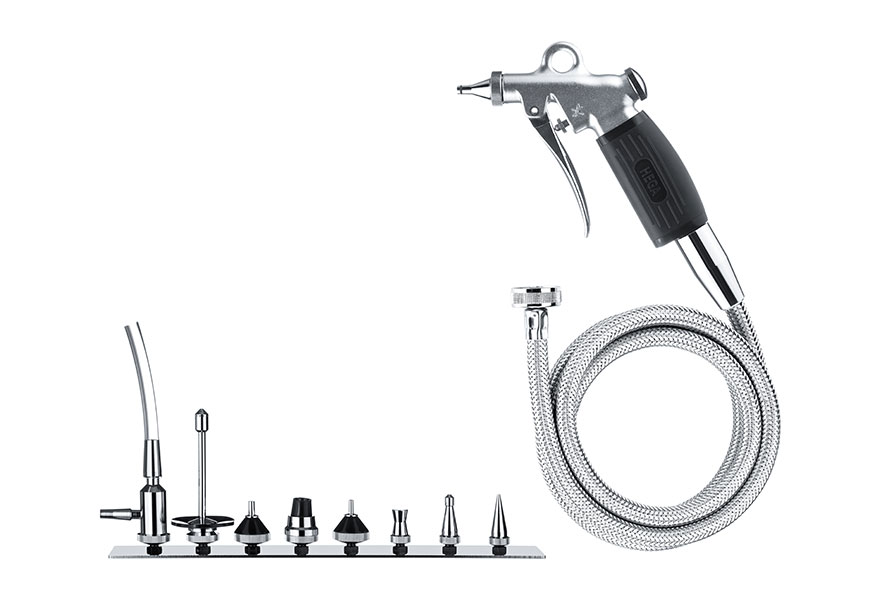 All tips are easily locked to the spray gun by a safety cone. The gun grip is heat-insulated and the water/air pressure is released, regulated and fully controlled by the trigger. It comes with a set of 8 nozzles and a wall-mounted rack for nozzle storage.
* Not available for sales in the USA.
Marketing Sales - Brochures