Proven process on how to best clean and sterilize multi-use bioreactors
Proper preparation of a multi-use bioreactor will increase productivity, reproducibility and avoid process interruptions. This requires a thorough cleaning of the vessel and all associated components.
The result: Accurate and repeatable result, minimizing research downtime and decreasing labor cost.
Bioreactor preparation solution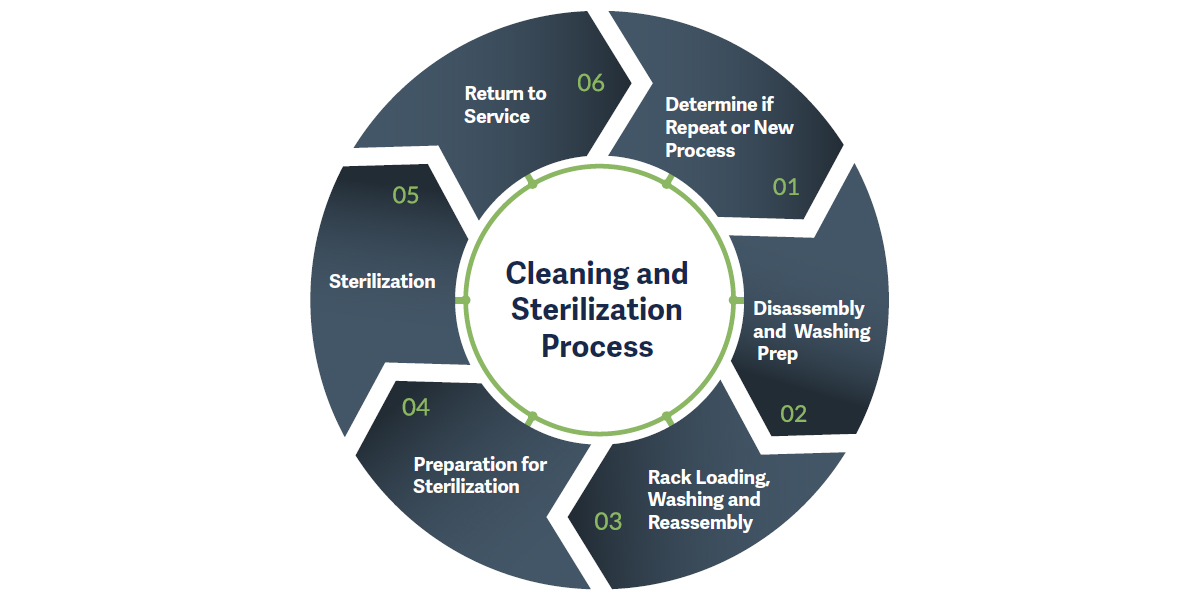 6 important steps in the cleaning and sterilization process
Determine if Repeat or New Process
Disassembly and Washing Prep
Rack Loading, Washing and Reassembly
Preparation for Sterilization
Sterilization
Return to Service
A programmable labware washer with specialty multi-use bioreactor rack assures thorough cleaning, better reproducibility and reduced labor.
The combination of pre-validated washing and sterilization performed in the washer and sterilizer maintain an approved standard for quality control that reduces the chance of human error or deviation from proven process.
The white paper provides information on how to reduce labor, increase throughput, minimize downtime and have a clean bioreactor ready for the final sterilization.