Box-to-Bench solution for lab-scale cultivation
No more preparing bioreactors
Eliminate the risk of cross-contamination
Perform more experiments in a shorter time with less work
Improve reproducibility and outcomes of your experiments
Easily scale-up your bioprocess with single-use bioreactors in 500 mL, 3 L and 15 L.
Easily configure your bioreactor to match your application
The Applikon AppliFlex ST is different from other single-use bioreactors. It is a fully customizable stirred tank bioreactor. We use 3D printing technology to create any head plate configuration that is optimal for your bioprocess.
These single-use bioreactors are modeled directly on our world standard autoclavable bioreactors and you can be assured each bioreactor meets similar high standards and quality that you enjoy with our glass bioreactors.
Watch the video to view how the AppliFlex offers the flexibility that you need.
This Applikon bioreactor straight to your lab
Are you interested in the single-use Applikon bioreactor, and would you like to get a virtual sample right now? Try these bioreactors in Augmented Reality*.
Scan the QR code on your desktop with your mobile device or click on the link directly on the mobile device and discover how the AppliFlex would be on your bench.
*View this page on an Augmented Reality (AR) compatible device. Augmented Reality (AR) adds digital elements to the camera of your smartphone, creating the illusion that holographic content is a part of a physical world around you.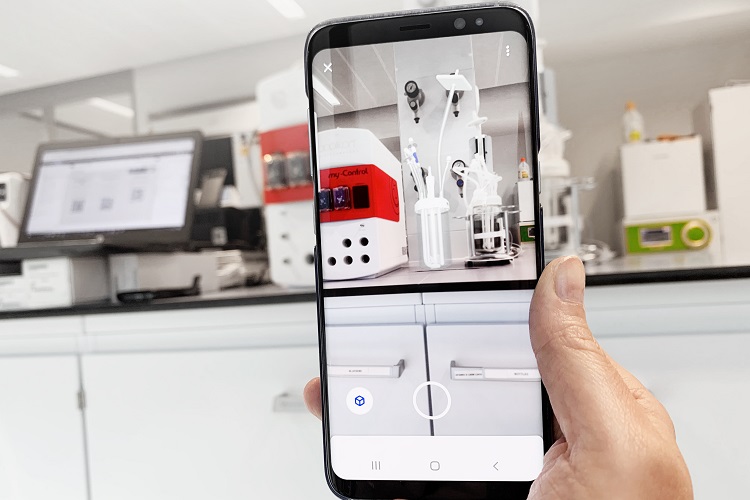 Applikon AppliFlex ST 500 mL
Discover how this 500 mL single-use bioreactor will look in your lab.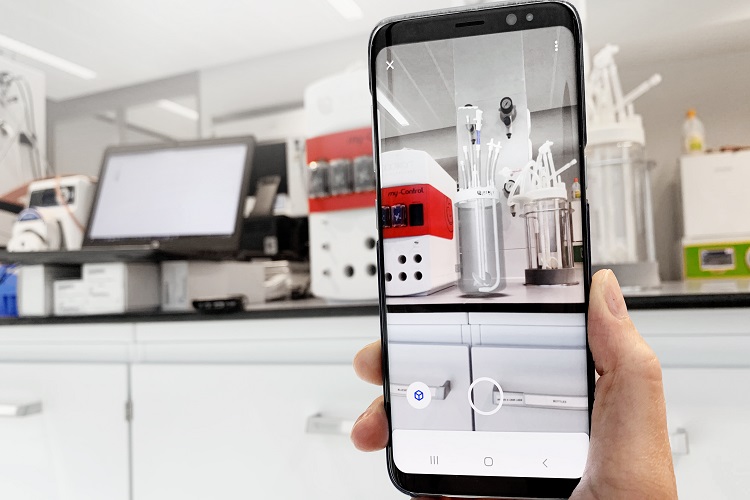 Applikon AppliFlex ST 3 L
Scale up to larger single-use bioreactors for higher productivity.
Explore the Applikon AppliFlex ST 3 L in your lab.


From Box-to-Bench
Your bioreactor is ready for operation straight from the box. Take your pre-assembled bioreactor from the box, and get started right away. No laminar flowhood, water supply or drain needed, enabling a smooth and fast workflow.
Save time and costs, execute more runs, and reduce your time-to-market.
Full customizable design
Using 3D printing technology allows for easy optimization of the bioreactor to match your process and application. The headplate can be configured to your unique needs from special ports, sampling lines, connectors, and spargers to addition bottles.
Bring your design to life with a custom Applikon AppliFlex ST.
No cross-contamination
The pre-sterilized bioreactor makes your life in the lab easy. No more assembling and sterilizing before you can start your culture. No more cleaning after the culture is finished. Minimal operator handling reduces the ever-present risk of contamination.
Using single-use sensors allows for a fully closed operation, ensuring sterility in your bioprocess.
Specifications
Physical characteristics
500 mL
3 L


15 L
Dimensions ( h x Ø )
236 mm x 75 mm
340 mm x 130 mm
500 mm x 223 mm
Weight
0.2 kg (1 bioreactor)
0.7 kg (1 bioreactor)
1,7 kg (1 bioreactor)
Bottom
Dished bottom
Total volume
575 ml
3 L
15 L
Working volume
100 – 400 ml
0.65 – 2.4L
3 - 12 L
H/D ratio total volume
2.0
H/D ratio working volume
1.33
Impeller type
Marine / Rushton / Anchor / None / Hydrofoil / Helical and more...
Impeller diameter
28 mm
52 mm
89 mm
Sparger type
Pipe with Ø2mm hole / Open pipe / Sparger stone / Jet sparger / Porous sparger and more...
Operating conditions
Working temperature
5 – 45 °C
Storage temperature
-80 – 45 °C
Design pressure
0 – 0.5 barg
0 – 0.1 barg
Mixing time
~3 seconds
Sterilization
>25 kGy Gamma irradiation
Sensors options
Single-use sensors or traditional multi-use sensors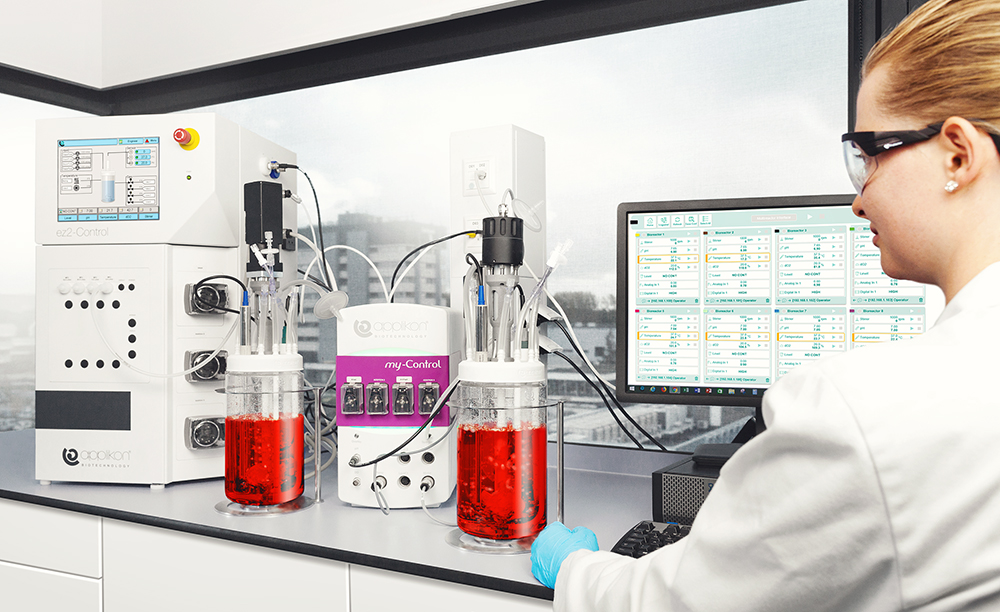 The Applikon AppliFlex ST is ideal for the following applications:
Cell line development, process development and scale up studies
Batch, fed-batch and perfusion
Cell and Gene applications (IPC's, T&NK Cells, and MSc's)
Cell culture applications (CHO, HEK, BHK and Sf9)
Fermentations (S. cerevisiae, K. lactis, B. subtilis and E. coli)
Customized single-use AppliFlex bioreactors with various impellers and ports to match bioprocessing needs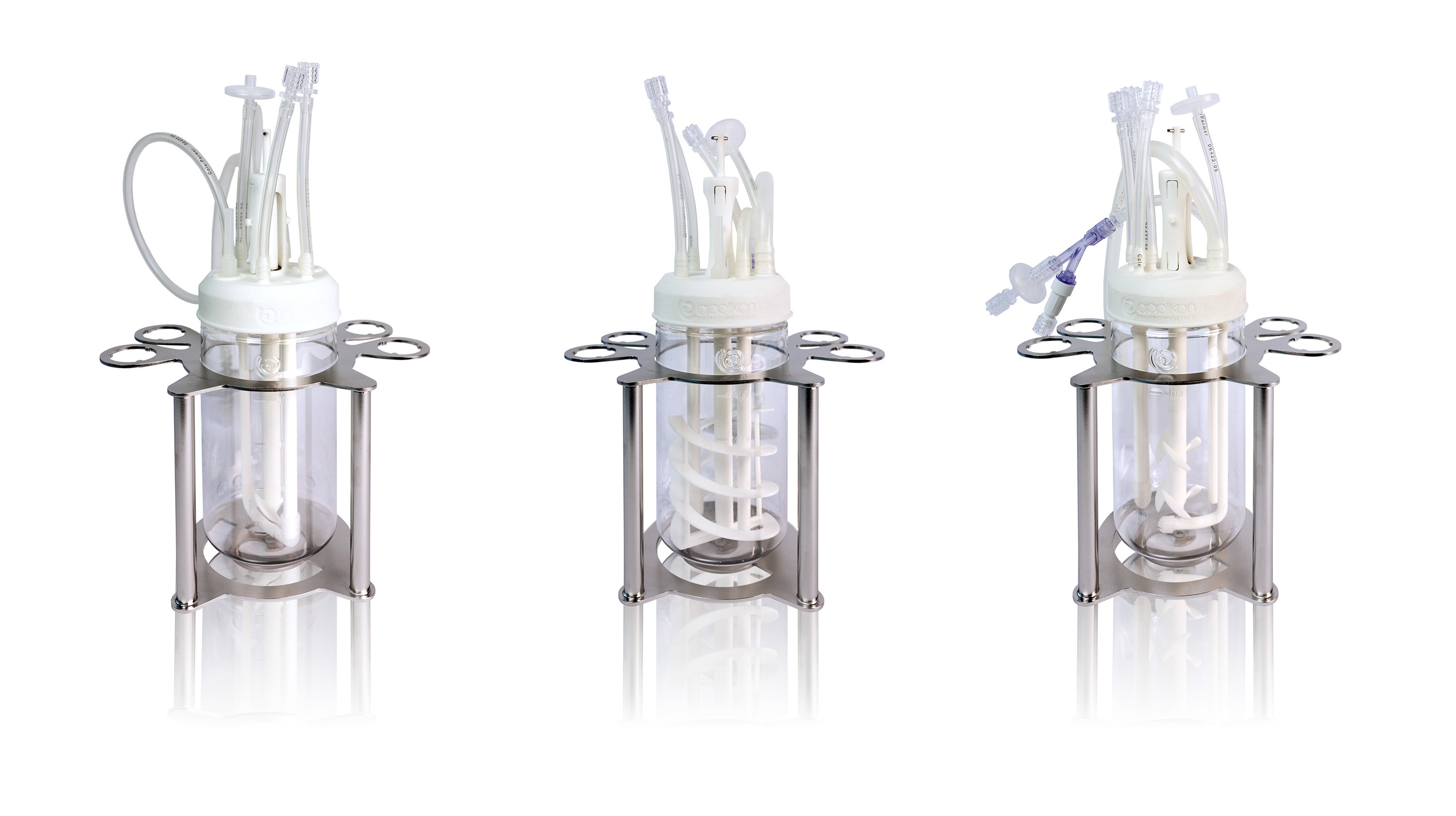 Marketing Sales - Brochures
The customizable stirred tank single-use bioreactor for lab-scale cultivations
Marketing Sales - Posters
Discover how Applikon bioreactors contribute to the expansion of erythroblast cultures

Discover how stem cell cultivations can be executed in single-use bioreactors