T-DOC Select Sterile Supply Management
Quality assurance in your sterile supply workflow
Full traceability and documentation

Accurate and consistent handling

Sterile workflow optimization via data insight

T-DOC Data Logging for full equipment utilization
Expands with your needs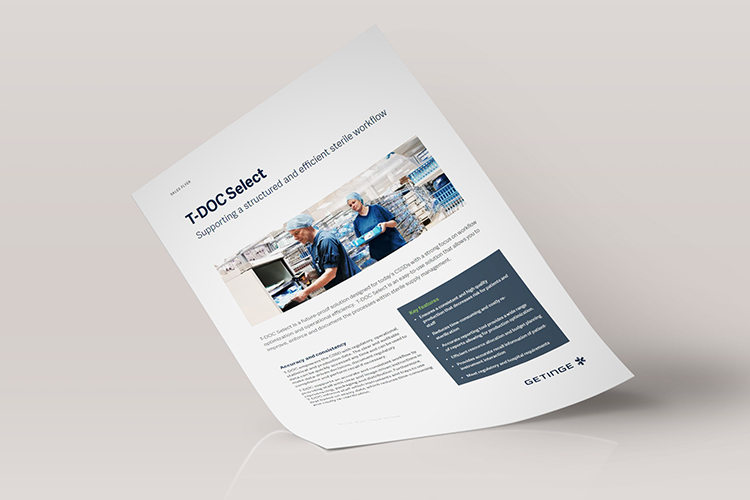 Explore T-DOC Select - Getinge's standard solution within sterile supply management.
With its user friendly interface, T-DOC Select supports an accurate and consistent workflow by providing staff with clear and image driven instructions in reprocessing, packaging and distribution.
Learn how T-DOC Select can support your facility, and how easy it is to upgrade to T-DOC 2000 should your future needs change.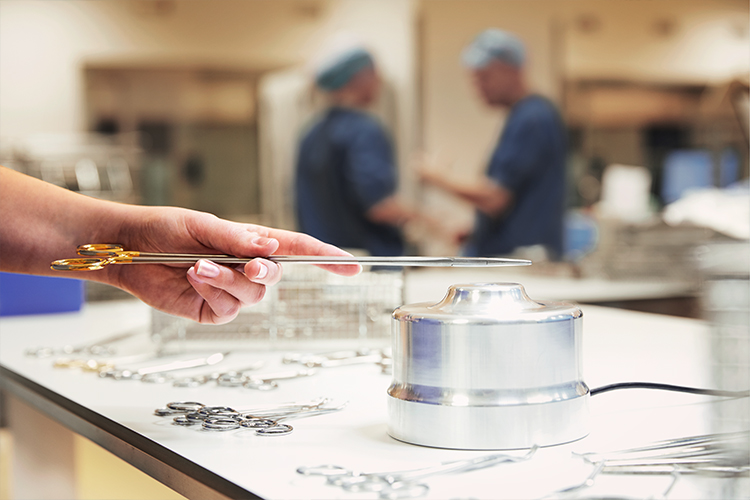 Full traceability and documentation
Track all actions to the patient
Track the instrument, its tray, reprocessing, repairs, handling, staff, surgery and patient
Notifications if reprocessing fails or steps are skipped
Quick recall in case of adverse events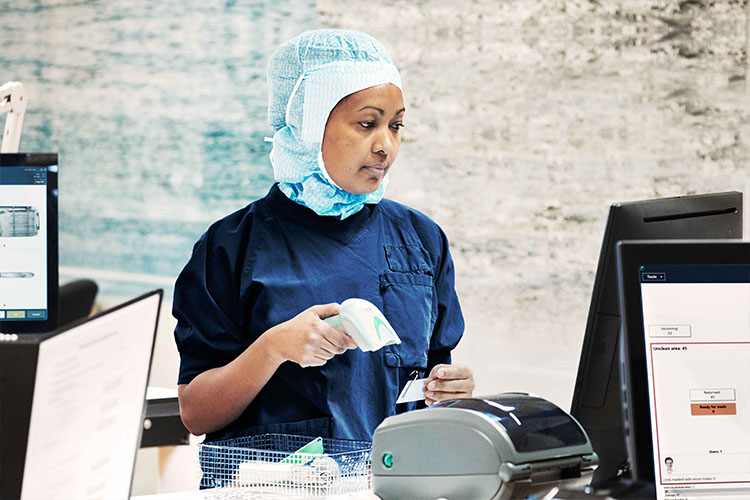 Accurate and consistent handling
Reduce risk of human errors
Visual handling instructions
Instrument count registration
Packing of tray according to min. and max. content
Training of new staff is made easy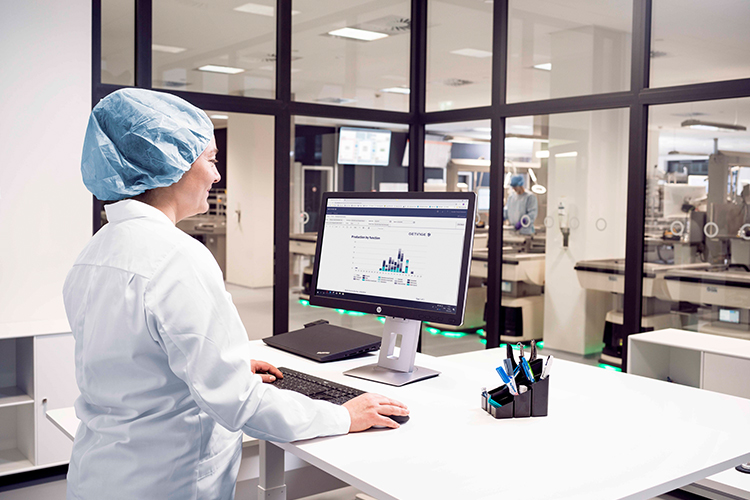 Sterile workflow optimization via data insight
Data-driven decision-making
Track your KPIs
Automatic reporting
Data on equipment statistics, instruments, staff, surgeries, stock, endoscopy, purchasing, costs, invoicing, etc.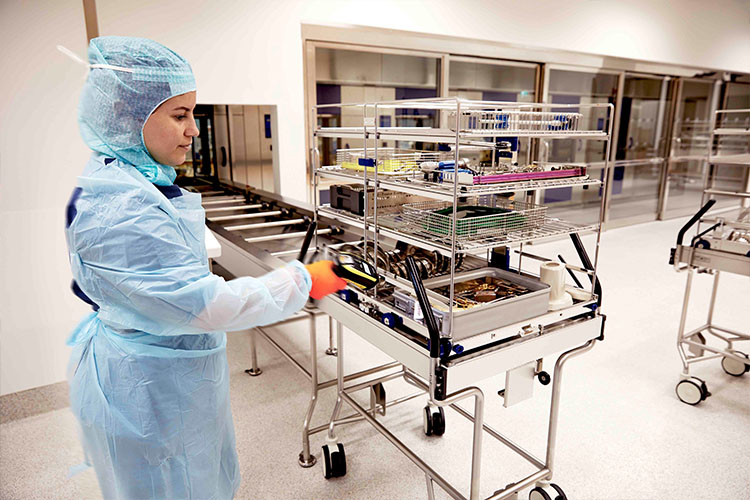 T-DOC Data Logging for full equipment utilization
Combine with T-DOC Data Logging
Document real-time process data
Know which equipment process ends next
On-screen overview of all reprocessing equipment status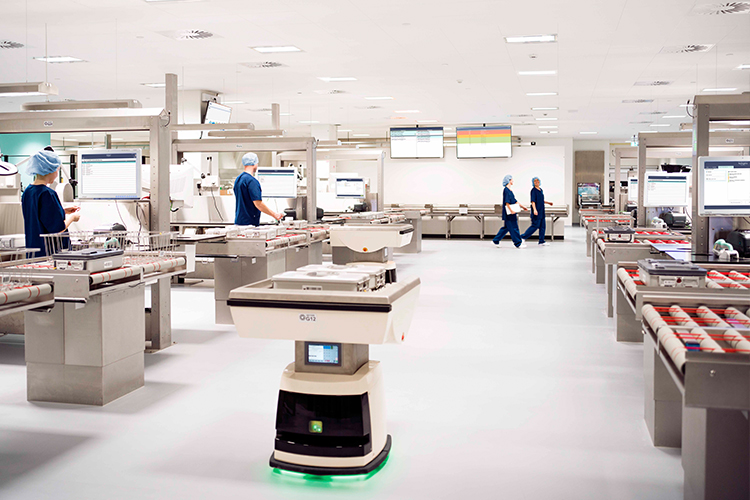 Expands with your needs
T-DOC Select is easily upgraded to T-DOC 2000
Easy add-on of new functionality
Upgrade to T-DOC 2000 solution for interfacing with hospital IT systems, communication across locations, multi-site facilities, and automatic prioritization of next day needs.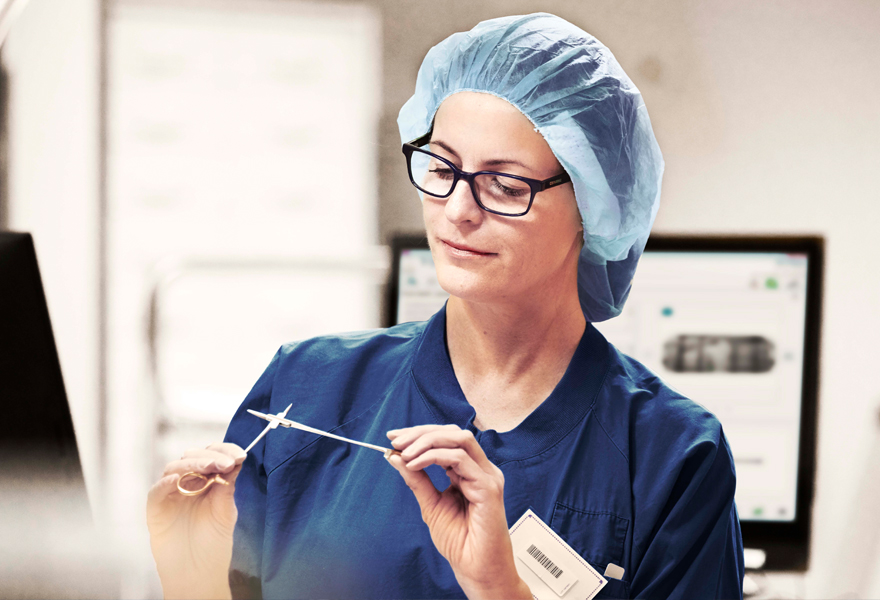 Quality assurance and regulatory compliance
T-DOC enables you to meet regulatory requirements by tracking the flow through decontamination, assembly, sterilization, and the dispatch of goods. Additionally, equipment processes and instrumentation can be directly linked to patients for instant recalls and traceability.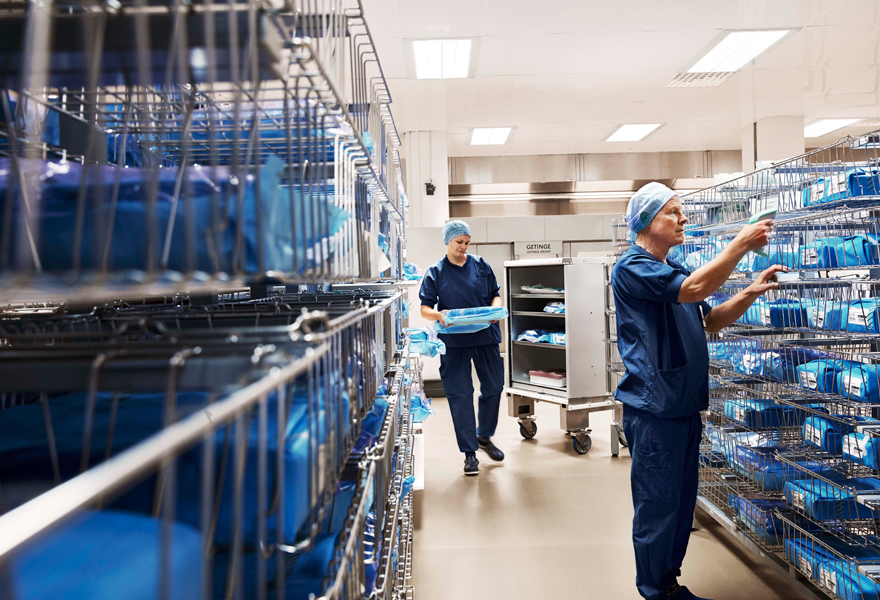 Sterile workflow optimization
T-DOC improves resource utilization when it comes to staffing, instrumentation, accurate prioritization, and processing equipment.
By providing staff instant access to valuable tools, alerts, and various reports, T-DOC improves sterile workflows in the reprocessing department.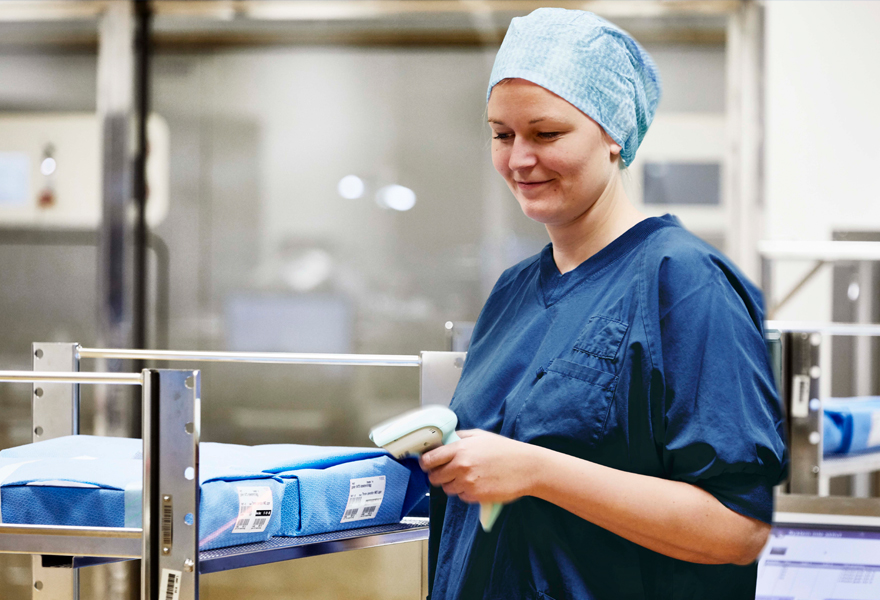 An intuitive and flexible traceability solution
T-DOC is flexible and can be adapted to match your specific workflow.
T-DOC is an easy-to-use solution that assists staff with selecting what instruments and trays to use first based on expiry date. This reduces time-consuming and costly re-sterilization.
Return on investment
T-DOC directly impacts cost savings in the CSSD, particularly in less time spent searching for instruments and managing non-conformance. Maintenance and repairs, onboarding time for new staff members, and manual processes are likewise reduced.
Marketing Sales - Sales Flyer
Documentation and traceability of the sterile supply workflow
Visit our Academy – training and education designed to enhance your proficiency