The workhorse in your process development
Compact design reduces floor space needed
cGMP compliant design simplifies validation
Modular design allows easy configuration to match process demands
Worry-free operation; no punctured bags, no leaking of tubes and connectors
Essential in developing vaccines and medicines
Bioreactors play a key role in developing and producing life-saving vaccines and medicines. This complex process requires highly optimized, state of the art systems. With the Applikon BioBench standardized bioreactor designs, we provide ease and flexibility of customizing the vessel to handle any type of application needs with standard components.
Watch the video to view the stainless steel bioreactors being used in bioprocesses.
Easy to validate
The BioBench range is built to the latest standards on hygienic processing, meeting cGMP and GAMP requirements, and can be supplied with an extensive documentation package to support efficient validation.
Easy to operate
Stainless steel bioreactors minimizes the risk of contamination as there are no consumables to be replaced for every single run. Furthermore, these Sterilizable-in-Place bioreactors are supplied with magnetic coupled agitator connections, instead of traditional connections (lipsealed or double mechanical seal). Since there is no connection with the outside world, there is no risk of contamination.
The open frame construction gives easy access for maintenance and operation.
Easy to clean
The Applikon stainless steel bioreactor range is completely fabricated using pharma-grade 316L stainless steel and supplied with a surface finish of Ra < 0.4 micron. This smooth surface ensures that biofilms and debris will not stick to the internals of the bioreactors. This greatly simplifies the cleaning procedure and creates ease of mind knowing that the bioreactors will always be reproducible clean.
Specifications
Total volume(liter)
Working volume(liter)
Minimum working volume(liter)
Aspect ratio total volume
Aspect ratio working volume
15 liter Bio Bench
15
12
4
2.2
1.7
20 liter Bio Bench
20
17
4
3.0
2.4
30 liter Bio Bench
30
22
7
2.0
1.6
Drive system
Magnetically coupled, top mounted agitator for microbial cultures and top mounted for cell culture systems
Maximum agitator tipspeed (m/s)
5 m/s for microbial cultures and 1 m/s for cell cultures
Impellers
Rushton and marine with outside diameters 0.3 - 0.5 vessel diameter
Gas sparger
Porous sparger or L-Sparger
Gas overlay
Gas overlay line
Exhaust gas
Water cooled exhaust gas condenser with internal spiral and/or jacketed
Sampling
Optional resterilizable sample system in DN25 port in lower side wall
Draining
Resterilizable bottom mounted bellows drain
Additions
Sterilizable additions (push valves) and resterilizable addition ports
pH
Measurement: 12 mm classic pH sensor in DN25 port in lower side wall
Control: via acid pump or CO2 gas (rotameter or MFC) in combination with alkali pump
DO2
Measurement: 12 mm polarographic DO2 sensor in DN25 port in lower side wall
Control: via a combination of N2, Air, O2 (Rotameter or MFC) and agitation
Temperature
Measurement: Pt-100 sensor in DN25 port in lower side wall
Cultivation control: cooling and heating jacket via bioreactor wall
Foam
Measurement: Height adjustable conductivity based foam sensor
Control: via antifoam pump
Level
Measurement: Height adjustable conductivity based level sensor
Control: pump for liquid addition or removal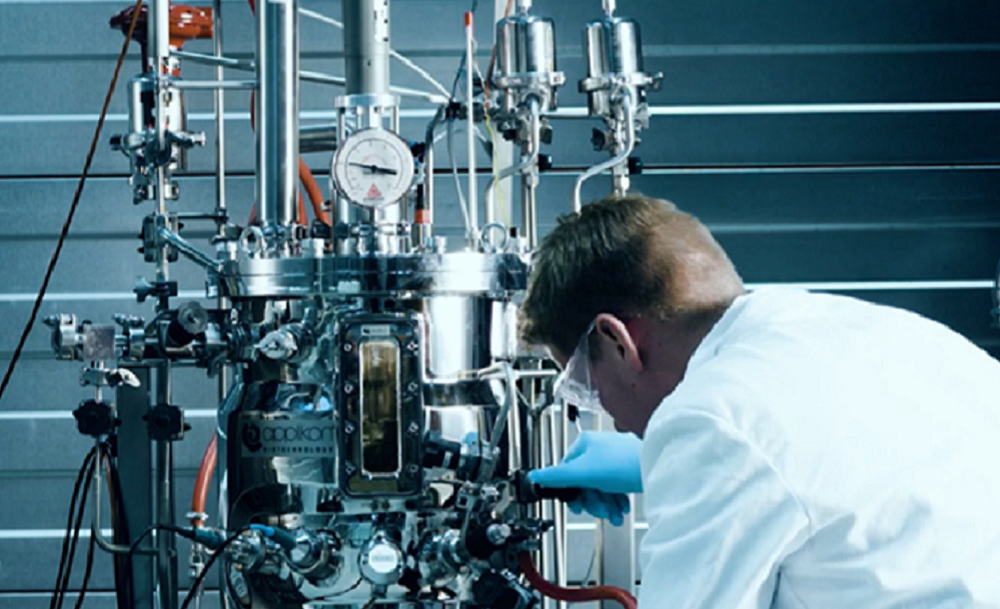 The Applikon BioBench is ideal for the following applications:
Scale-up studies
Medium optimization
Process optimization
Small scale production
Seed train
Microbial and cell culture
Batch, Fed-Batch, Perfusion and Continuous cultivation
Marketing Sales - Brochures
Stainless steel bioreactors for biopharmaceutical development and production