Getinge Cage Handling System
– for tunnel washers
Getinge Cage Handling System is a smart robotic system solution facilitating automated handling of laboratory animal cages in the washing process. Minimized operator exposure to potentially harmful airborne dust and allergens, improves ergonomics and maximizes the throughput that comply with best practices within the industry.
Safe and efficient cage handling system for tunnel washers
Getinge Cage Handling System is an automated process for robotic cage handling that address the need to efficiently process animal cages in a vivarium during the cage cleaning. The system combines industrial robots with a tunnel washer for handling of cages.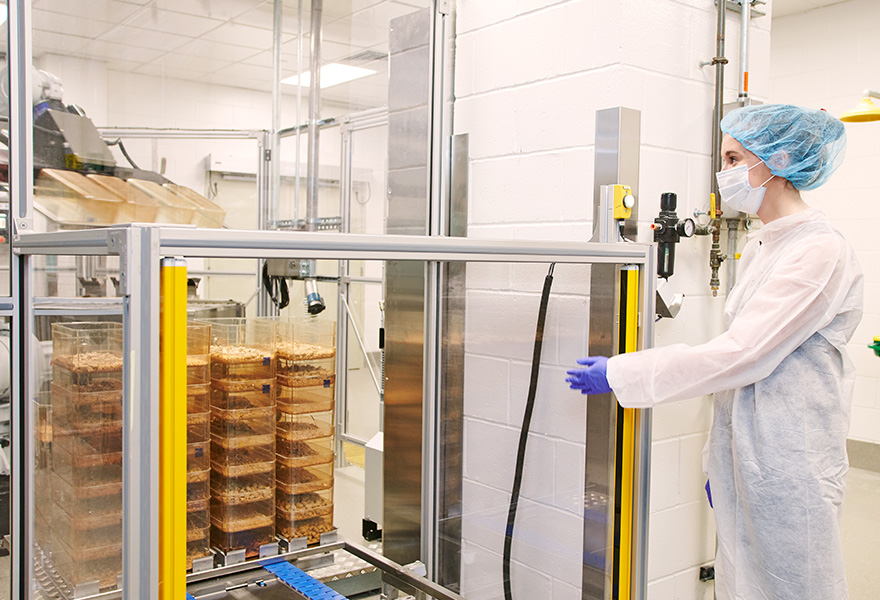 Improved operator safety
The robotic automation ensures minimized operator exposure to potentially harmful airborne dust and allergens and improves the ergonomics.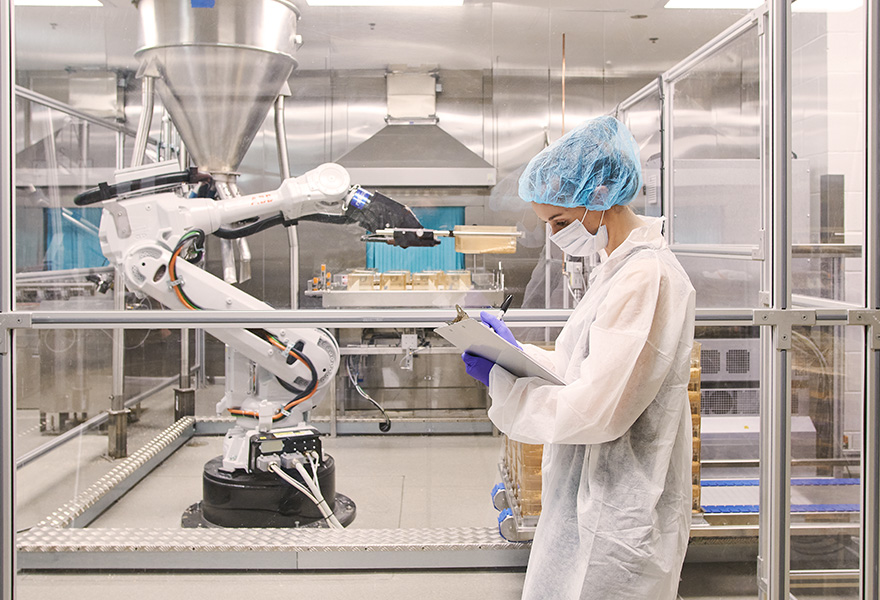 Increased productivity
Increased productivity and maximized throughput due to a system combination of industrial robots and tunnel washers for handling of cages, having capability to operate 24/7. By using a gripper that handles 4 cages simultaneously it enhances the throughput in your cage cleaning process.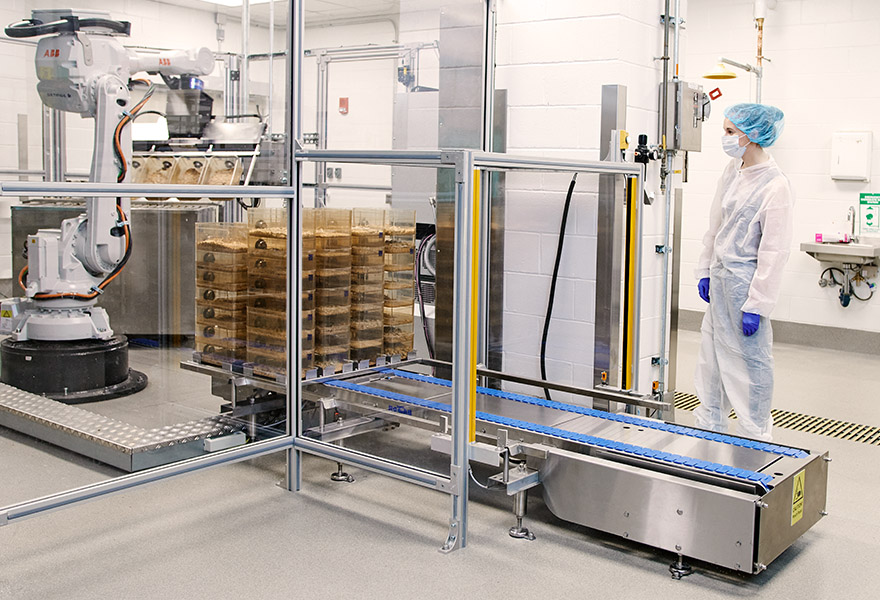 Optimal cage process flow
Getinge's worldwide reach and extensive installed product base provides the knowledge necessary to assist our customers in planning for optimal and efficient processes that help manage operating costs and increase throughput from the cage processing area.
Getinge Cage Handling Systems are built out from customer unique layout and enables ergonomic loading and unloading of a wide variety of cages.
The following components, except for the robot are standard:
Cage gripping tool
Conveyors
Unloading sorting table
Safety barriers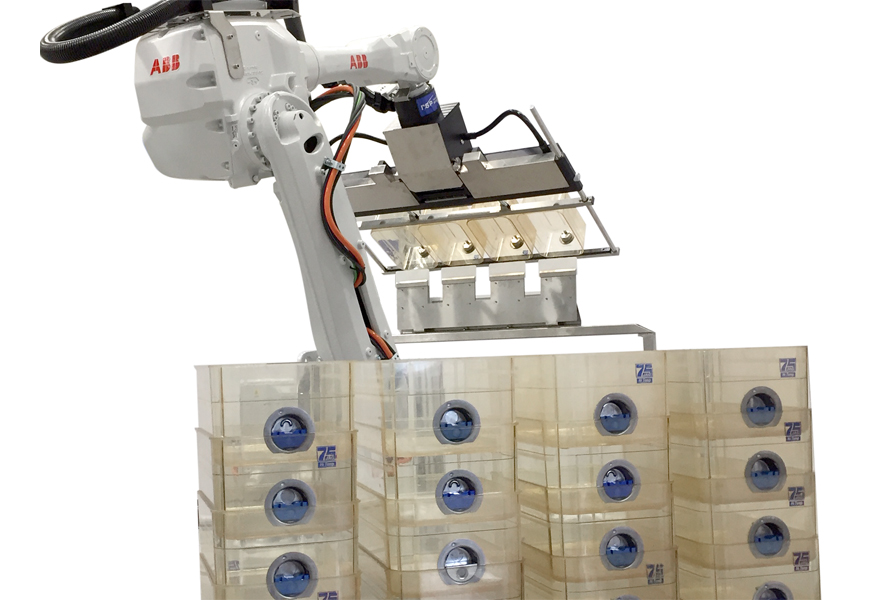 Cage gripping tool
The cage gripper handles all known rectangular cage types incl. automatic adaption according to cage size. The width of the gripper is automatically adjusted. The cage gripper can handle up to four cages at the time. The system can handle different cage models, all with automatic adjustment depending on the cage type to be processed.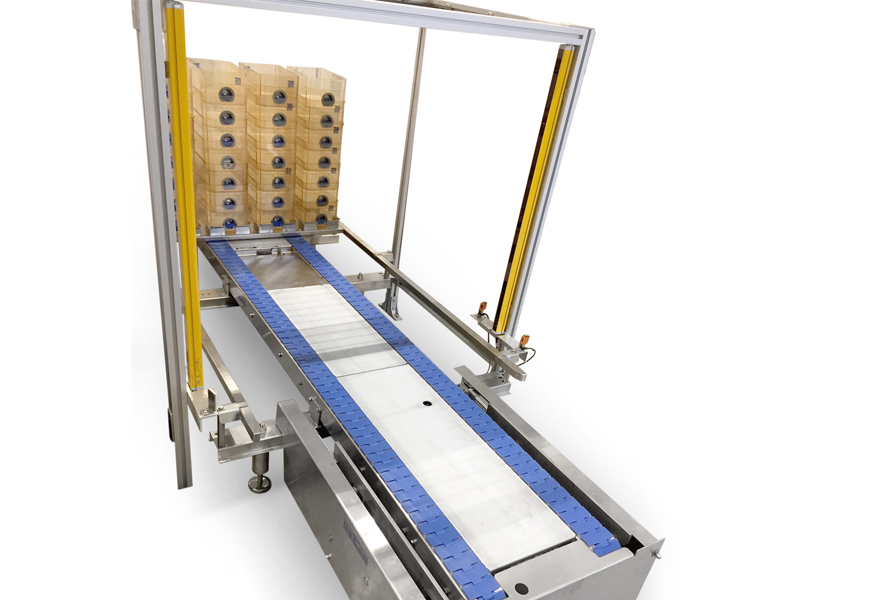 Conveyors
The conveyors are handling pallets or pallet carts. Pallets are automatically forwarded on conveyors from operator loading position to robot picking position on soiled side to clean side. The specific cage type to be processed are indicated on the pallet and automatic reading of cage type on load conveyor to be handled. All systems will automatically be adjusted to process the cages read by the system.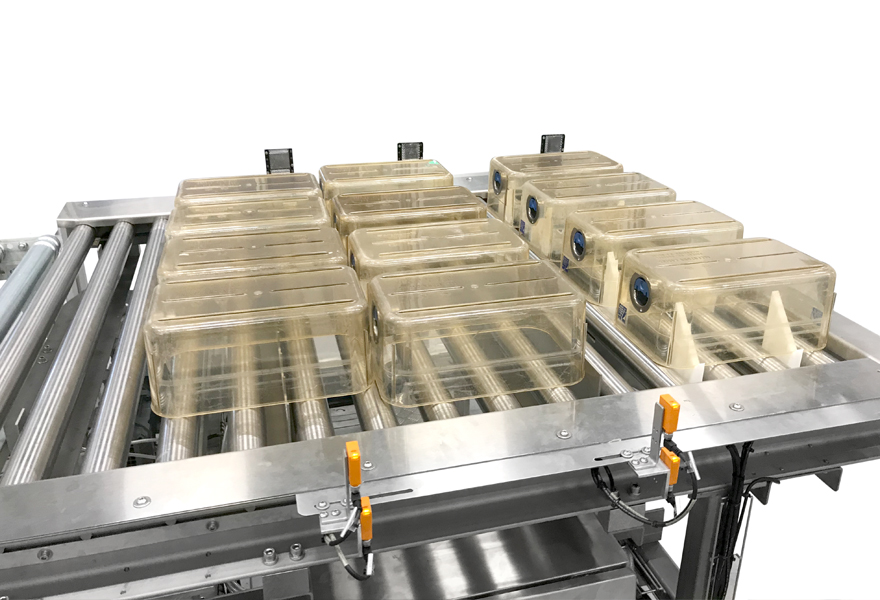 Sorting table
The sorting tables receives cage from the tunnel washer discharge. All cages are transferred to the end of the table to be realigned for a position that is known by the robot. The cage sorting table can handle multiple cage sizes. The cage sorting table works with any continuous belt tunnel washers.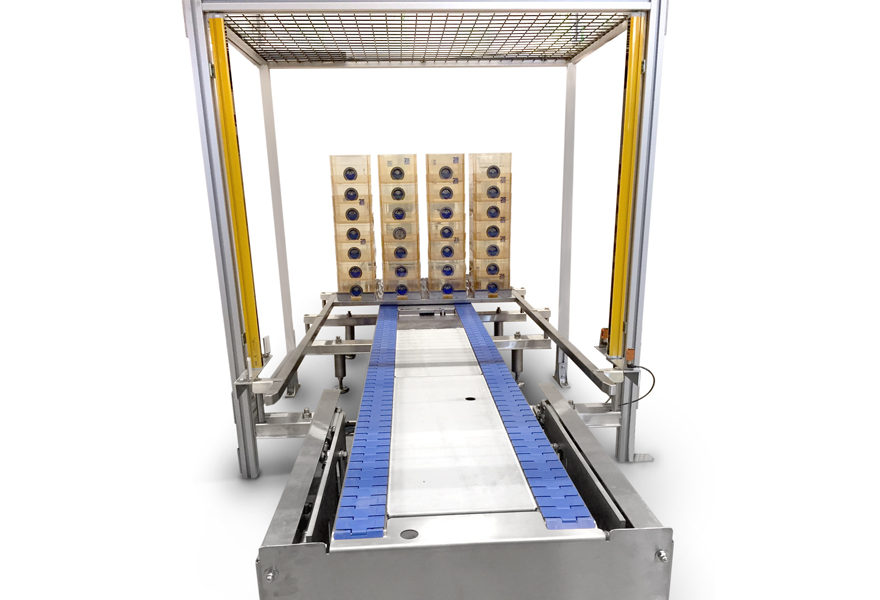 Safety barriers
The safety barrier protects persons for accessing when robots and system are in operation. The safety barrier is designed to the specific facility layout. It is possible for the operator standing outside the robot cells to visually see a person through the barrier before resetting the safety circuits and potential restart the system.
Marketing Sales - Brochures
Getinge Cage Handling System

Overview of Getinge Life Science BioMed solutions, aimed at an audience outside USA & Canada.LS3001-BioMed-noneUSCAN-overview-brochure-181009-en.pdf