Improved patient flow, reduced staff stress levels, increased efficiency and profit. All this was achieved when Funabashi Orthopedics - one of the leading orthopedics hospitals in Japan – replaced manual administration with Getinge's digital Patient Flow Management solution INSIGHT.
Outcomes of digital hospital  bed management at Funabashi Ortophedics
Quick ROI and increased revenue
Smoother reservation process and higher productivity


Efficient bed management boosts planning


Using INSIGHT lets our doctors, nurses, and medical affairs staff spend less time and effort on the admission process. The entire hospital will benefit as admission and occupancy rate increase. Patient satisfaction is also up, as hospitalization schedules are communicated quickly.
Administrative challenges for the hospital to solve
In 2019, Funabashi Orthopedics still relied on a whiteboard for keeping track of reservations. Availability could not be monitored in real-time and instead required many phone calls back and forth among staffs in three wards, as well as daily walks as the staff needed to check every room to be sure of patient and bed status.
This was the main reason that bed occupancy at Funabashi Orthopedics hovered around 70% (peaking at 79%), indicating wasted resources and staff struggling to keep up with administrational demands. Monitoring real-time availability across three wards and 27 consultant rooms without using a digital information system not only bled time and energy – it even made surgery scheduling impossible when the head nurse was out of the office.
Digitizing the process has really helped us improve efficiency both in terms of managing hospital beds and booking admissions.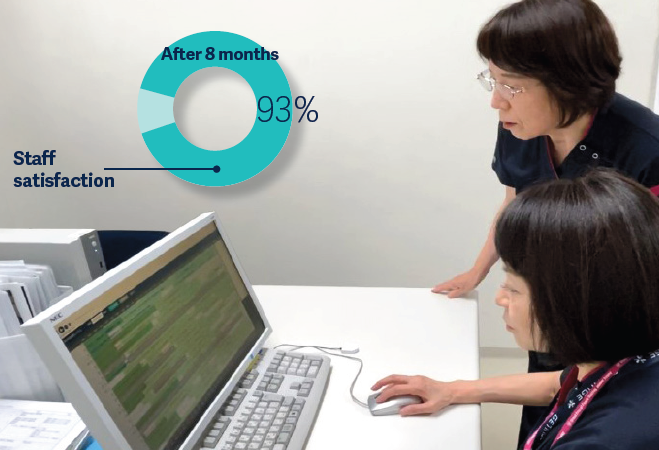 Simple and stress-free solution for hospital staff
Funabashi needed a system to simplify realtime status updates, enable more efficient bed management, and allow for better planning. There were several digital and easy-to-use systems available, but the most affordable ones could not be customized exactly to Funabashi's needs – and the more flexible services appeared to be well out of budget.
Working closely with Getinge functioning as both an expert resource on digital health solutions and an experienced partner in hospital transformation, Funabashi got to the heart of the issue. They discovered that while INSIGHT might seem too large of an investment, it could pay for itself and become a considerable source of additional revenue in months.
Thanks to the accumulative effects of improved bed utilization, processing speed, patient flow overview, and reducing staff stress, INSIGHT would soon generate a net profit.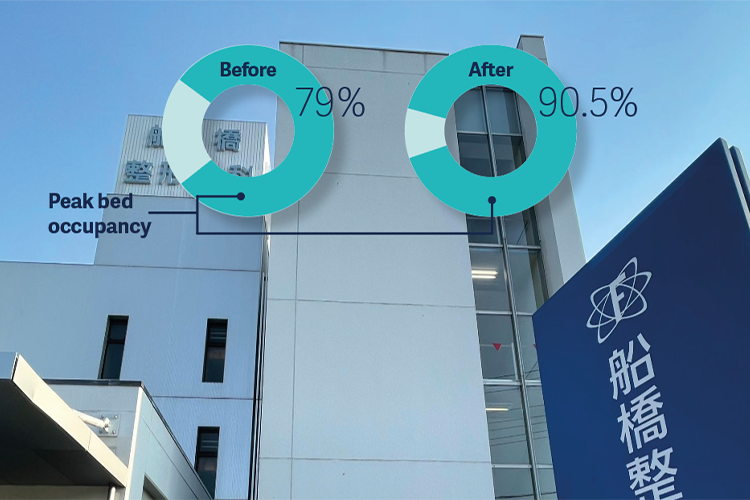 This partnership is a great success, and demonstrates our true value of finding and solving customer challenges through close consultation. We are really looking forward to developing our transformational partnership with Funabashi.
Working together towards hospital staff satisfaction
The planning process saw a close cooperation between doctors, nurses, hospital staff, IT, physiotherapists and Getinge's digital health solution experts. Over 150 essential functions were closely reviewed before building a customized INSIGHT system dedicated to Funabashi's needs. One example is the system-wide color coding of patient needs and symptoms, enabling staff to quickly know just what was expected of them. The entire process went from contract signing to live system in three months.
Detailed evaluations were made, focusing on advantages offered by the new system as well as staff user experiences. Despite the learning curve and the changing of familiar habits, staff satisfaction was very high after only five months. The digital bed management was easy to follow (and updates in real
time), staff allocation could be made earlier, and the bed occupancy increased to over 80% (peaking at 90.5% in June of 2022).
The know-how and experience of Getinge is part of what makes INSIGHT work – and what ensures that Funabashi's system evolves over time as the hospital transformational partnership continues. The fact that Getinge's experts remain invested in the day-to-day operation alongside the hospital staff is a huge advantage, and a way of staying fully relevant.
Coming improvements on Funabashi's list include optimizing how higher bed rates coincide with additional staff scheduling, more detailed handling routines for emergencies, and further automation of bed control.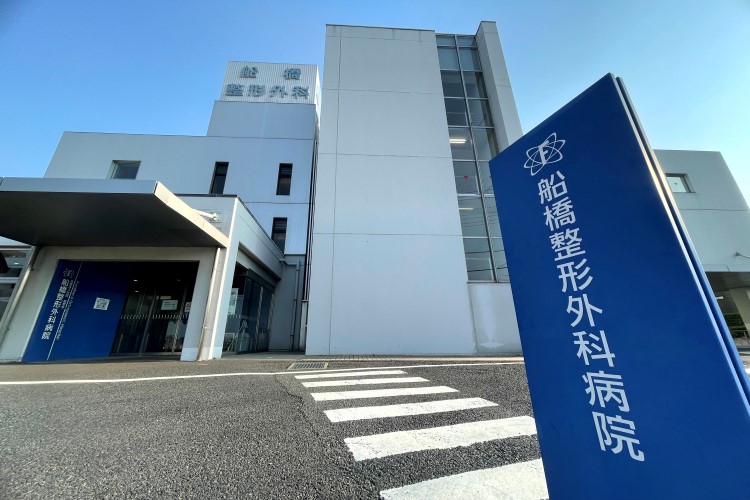 Funabashi Orthopedic Hospital
106 beds across three wards
5,500 surgeries per year
27 consultation rooms across three clinics
Founded in 1989, Funabashi Orthopedic Hospital plays three roles: community medicine, specialized medicine and sports orthopedics. It was the first orthopedic hospital in Japan to be certified by international medical functionality organization Joint Commission International (JCI).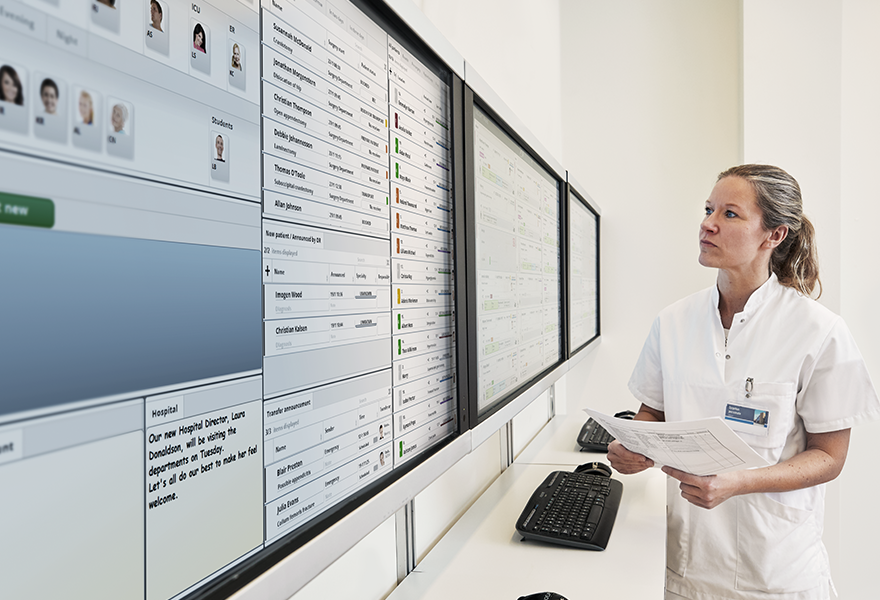 Patient Flow Management with INSIGHT
INSIGHT offers complete control of your patient flow from arrival to discharge. It ensures coordination and communication in and across departments, enabling the best possible care for every single one of your patients.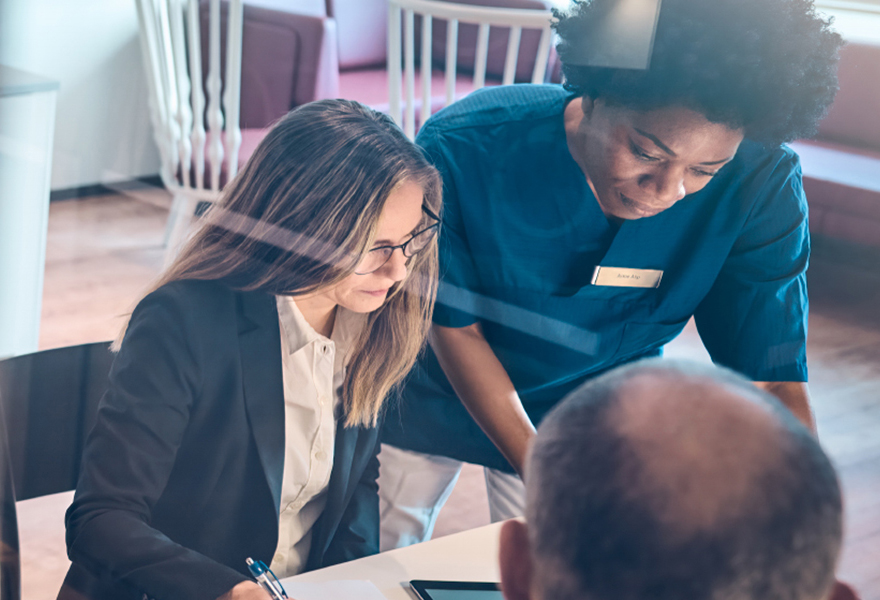 Hospital Transformational Partnerships
Our consultants collaborate with your hospital's management and staff to streamline workflows, and increase both patient and staff satisfaction. Our recommendations align with your strategy and KPIs, improving patient related outcomes and reducing operating costs.