Dynamic Anesthesia Delivery

When Every. Breath. Counts.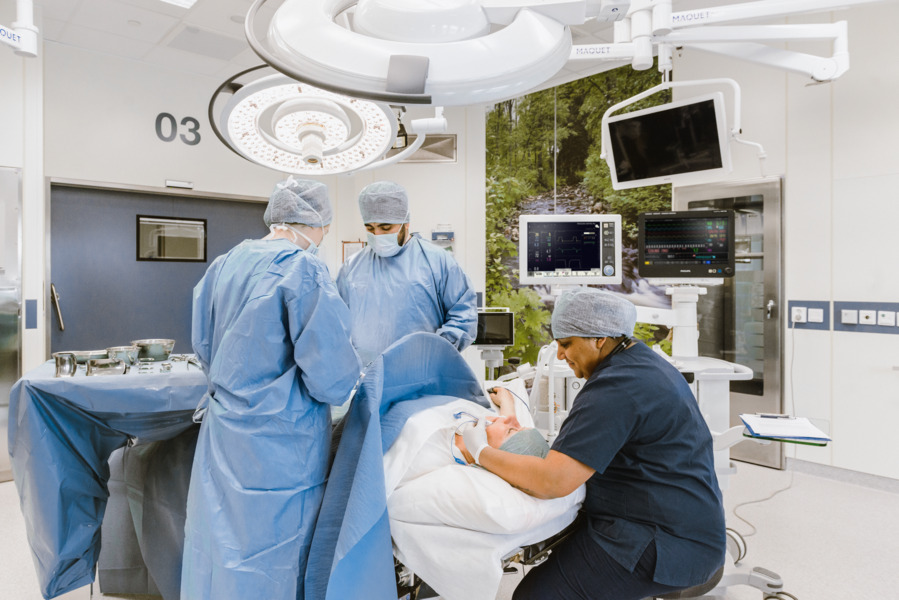 Our unique anesthesia technology makes the difference
At Getinge we are passionate about patient safety and care efficiency. That's why we have developed Dynamic Anesthesia Delivery for our Flow Family anesthesia machines – innovative technology that puts the clinician in control, supplying safe and precise anesthesia for any patient, case or situation.
Personalization breath by breath
With our flow anesthesia technology – tailored ICU-grade ventilation, precise dosage, gentle lung protection and active hypoxic prevention – you can easily ensure the perfect flow for each patient, finetuning anaesthesia delivery in real time, breath by breath. Enhanced patient safety and reliable care outcomes,
that's the firm focus of dynamic anaestesia delivery.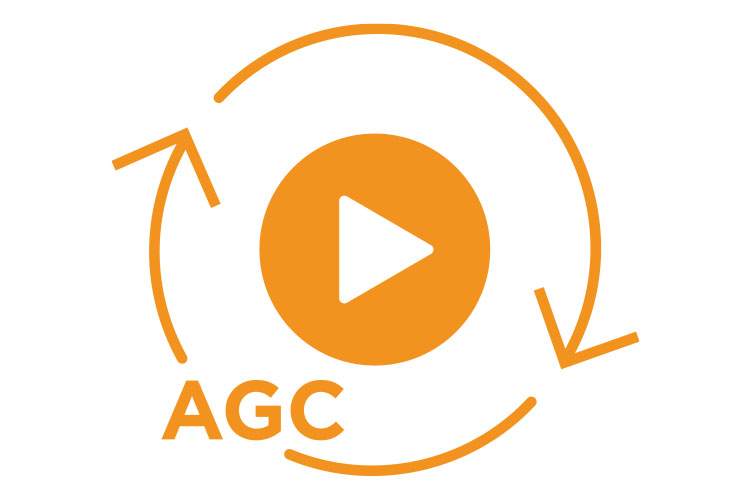 Safe and easy low-flow anesthesia
Automatic Gas Control (AGC) makes low-flow anesthesia delivery safe.
With simple pre-settings, specifying the targeted inspired oxygen, end-tidal anesthetic agent levels and required speed, AGC solves the rest. Our innovation offers high precision combined with improved comfort and increased safety.[1] [2] [3] [4] [5] [6]
58% reduction with Automatic Gas Control
A sustainable and economic approach without compromising patient safety.
Our unique Getinge anesthesia innovation Automatic Gas Control (AGC) in Flow-i anesthesia machine, lowers sevoflurane wastage by up to 58%. [6]
User-friendly anesthesia workstations in the OR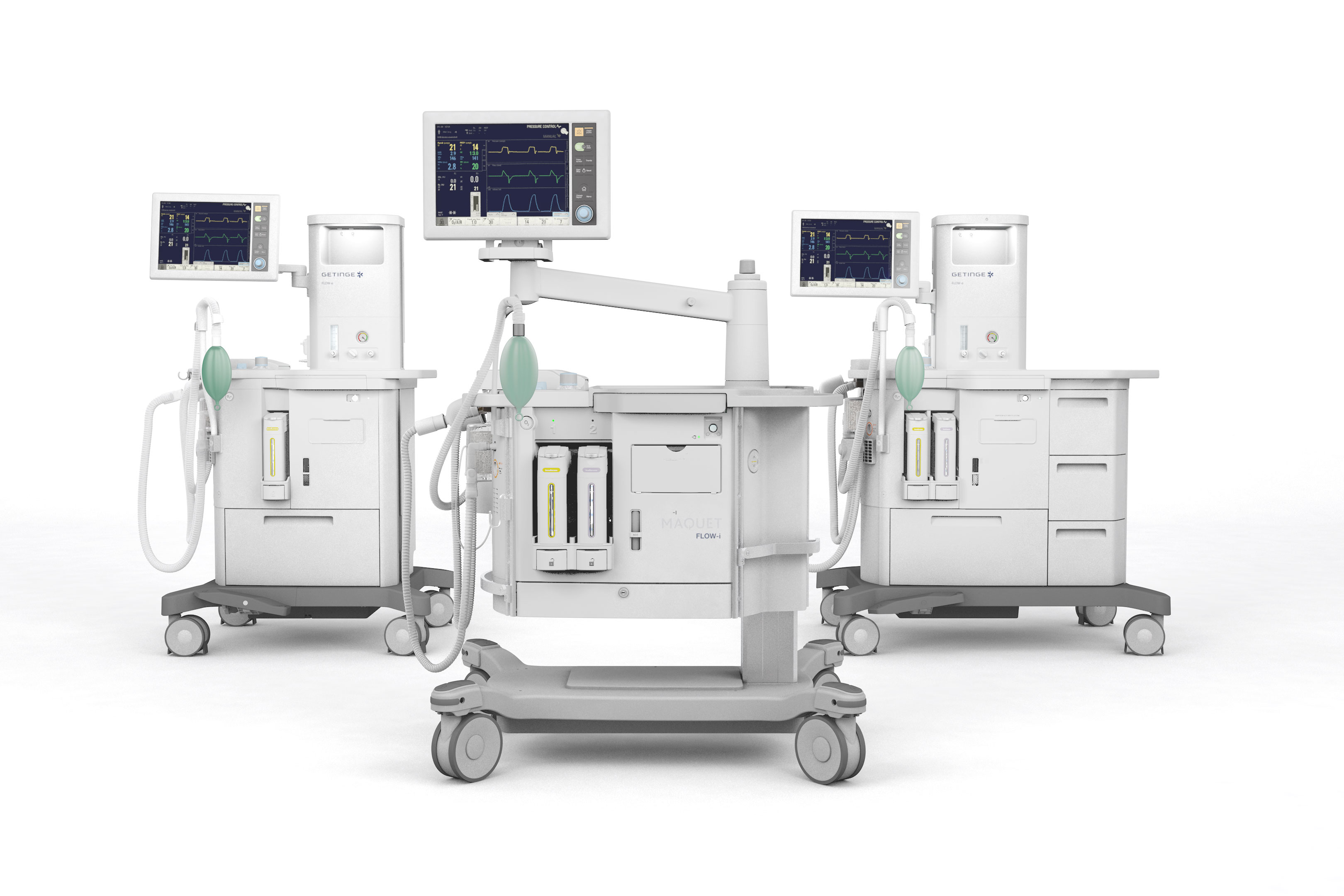 Ease of use for a streamlined workflow
Developed together with clinicians, our Flow Family anesthesia machines, are designed to facilitate a great scope for personalization and patient safety.
With an intuitive interface and emphasis on ease of use [16], they ensure a streamlined workflow and efficiency that offers enhanced cost control and resource management.
Comprehensive Service and Support
Avoid cancelling procedures
Connect and take control
The Getinge Online web portal connects you to any Getinge device, getting access to valuable data that will support biomeds and clinicians in their daily work. The portal is a powerful tool for enhancing uptime and efficient use of your hospitals resources.
Improve uptime in your OR
Reduce costs and carbon footprint
One coherent offer
Getinge Services will maximize uptime and the long-term value of your investment. We provide a service plan that includes proactive maintenance, easy troubleshooting and prompt service by our certified field reps – ensuring your equipment is operating to its full potential, all the time.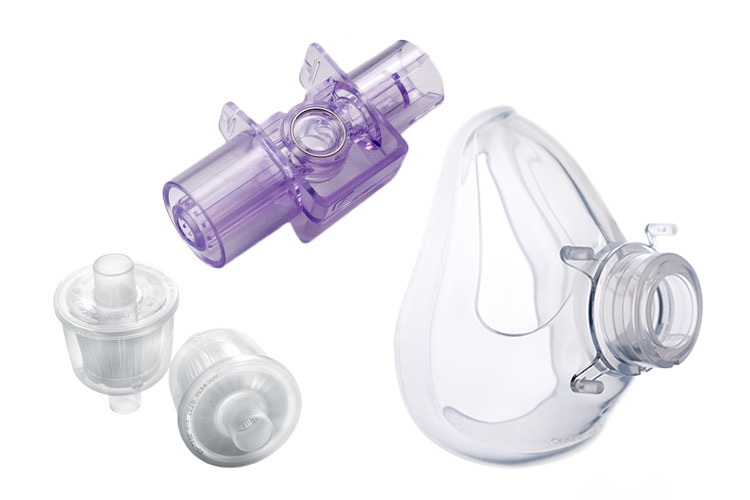 Quality consumables
The genuine Getinge consumables portfolio is specially developed for the highest possible patient safety and ease of use. Our original accessories and consumables ensure the best performance and safety for the Flow Family anesthesia delivery system.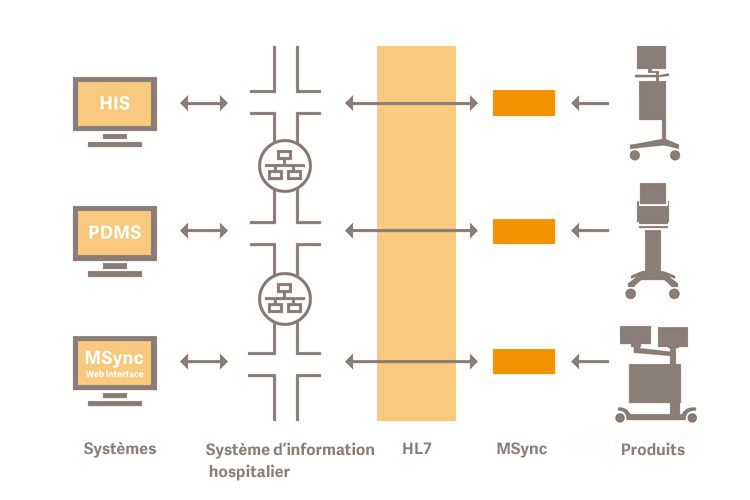 Connectivity between systems
MSync makes it easy to connect the Flow machine to patient monitor, HIS and patient data management system with no need for third party system. Patient data is transferred via HL7 (MSync) in real time to support decision-making.
Explore our anesthesia products
Disclaimer
The products, availability of the Flow Family anesthesia systems and SW version may be pending regulatory approvals to be marketed in your country. Contact your Getinge representative for more information. The assertions stated by the physician are strictly those of the physician and do not necessarily reflect the views of Getinge.
Legal Manufacturer · Maquet Critical Care AB · Röntgenvägen 2 SE-171 54 Solna · Sweden · +46 (0)10 335 73 00