The Acrobat V Vacuum Stabilizer provides local stabilization of a target vessel during off-pump coronary artery bypass
The Acrobat V Vacuum stabilizer is designed for optimal stabilization and ease of use. The features of the FlexlinkTM arm and tri-slot socket offers strength, stability and visibility at an anastomotic site. The independent vacuum pods on the malleable feet are designed to conform to all contours of the heart.
The Acrobat V Vacuum Stabilizer provides:
strength
flexibility
visibility
the stability necessary in a variety of surgical situations.
Stability
Excellent stabilization: malleable feet provide ideal stabilization and superb vessel presentation.
Flexibility
The low-profile arm is designed for increased strength, and innovative Flexlink™ technology features interlocking links that enable greater maneuverability.
Visibility
Tri-slot socket design provides access to difficult vessels in "toes-up" position, for maximum visibility.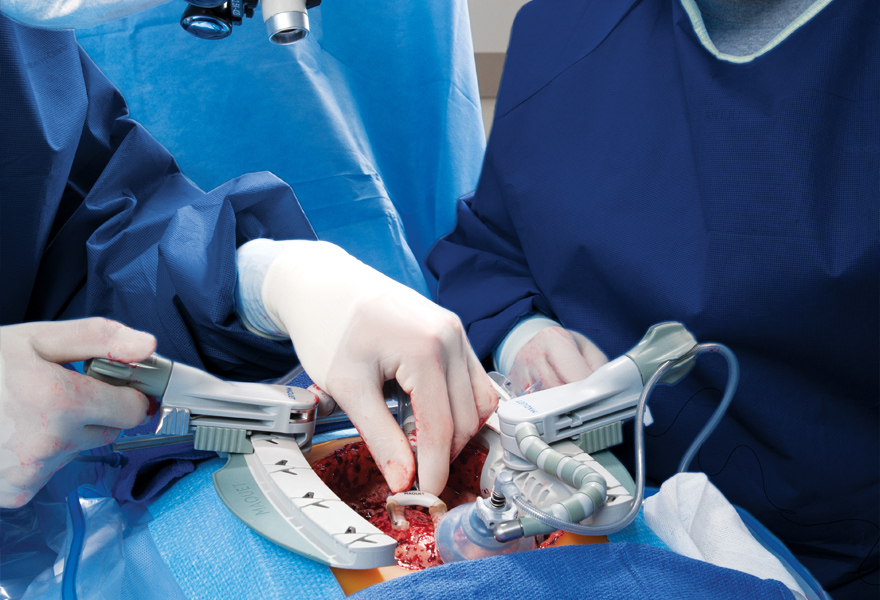 Beating Heart Surgery
Off-pump coronary artery bypass (OPCAB) uses local stabilization of the heart that allows the surgeon to operate while the heart still beats. In contrast, conventional bypass surgery stops the heart and puts the patient on a heart-lung machine during the bypass procedure.
The potential benefits of beating heart surgery compared to on-pump surgery may include:[1]
Reduced incidence of a common irregular rhythm post-operatively (Afib)
Fewer cognitive and neurological effects (for example, a stroke)
Lower incidence of post-operative respiratory failure
Faster recovery rates
Shorter hospital stays
Fewer wound complications
Fewer blood transfusions needed
Marketing Sales - Brochures
Beating Heart Surgery Product Family Brochure, China Coded