Reusable canisters for safe bi-directional transfer
Modular design
Optional racks
Reliable and safe transfer of heavy, complex parts
Validated solution
A large variety of applications
Only original DPTE® alpha and beta parts together form a validated aseptic transfer solution
Transfer of sterile or toxic products in and out of barrier systems is one of the most critical aspects of pharmaceutical production and is necessary to protect both operator and product. Canisters are used to bring in, remove, or transfer material from one environment to another, without breaking containment.
Getinge produces a range of:
standard polyethylene containers,
standard to customized stainless steel containers,
standard to customized stainless steel racks,
container accessories.
Watch the video to learn more about the DPTE® System's principle.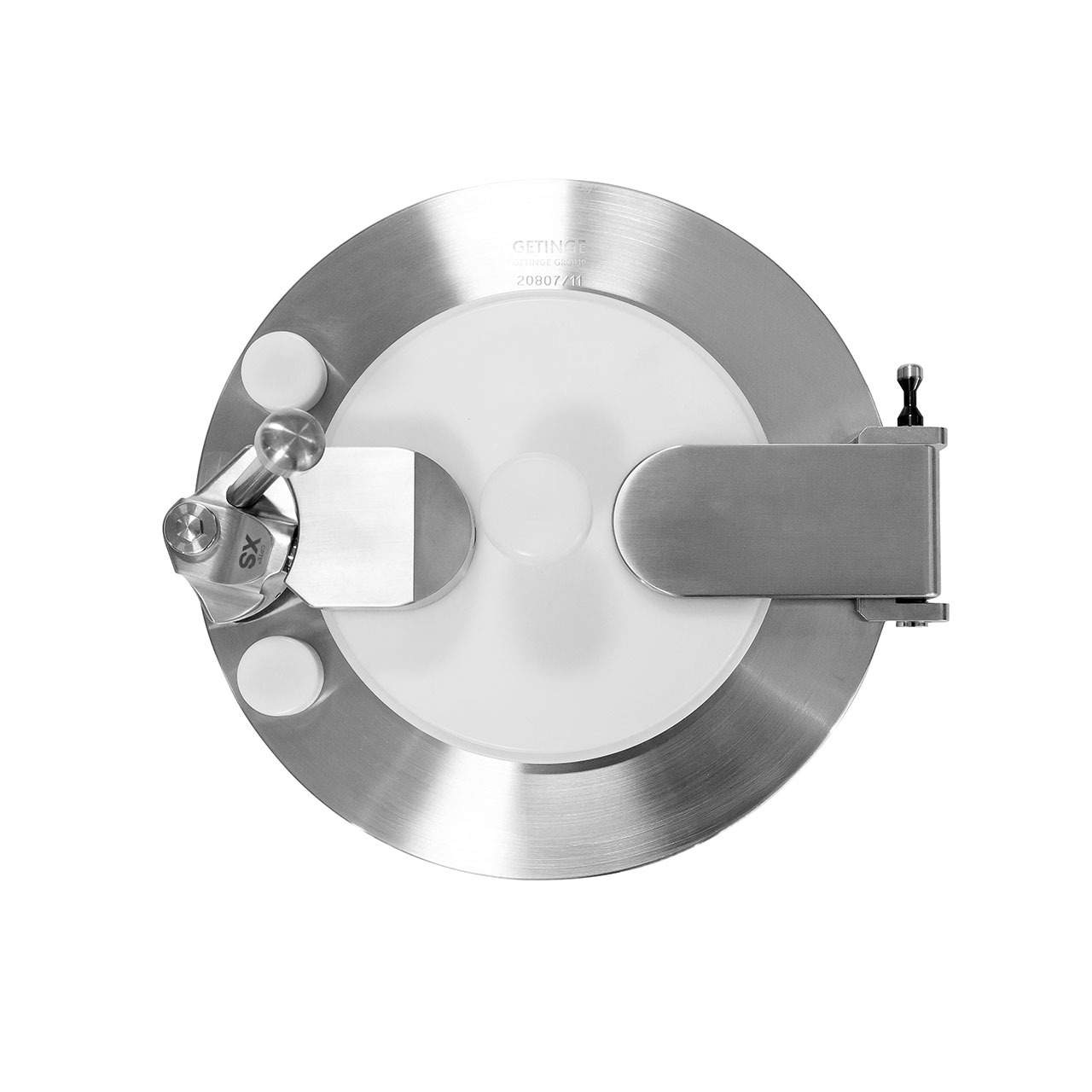 Compatibility
With DPTE® Alpha Rapid Transfer Port (RTP)
Minimize the risk of microbial contamination associated with operator contact during the manufacturing process with DPTE® Beta Containers.
These canisters are compatible with Getinge DPTE® Alpha flange of the same diameter.
The Alpha and Beta parts fit together with a leak-tight locking method, meaning the integrity of the transfer operation cannot be broken.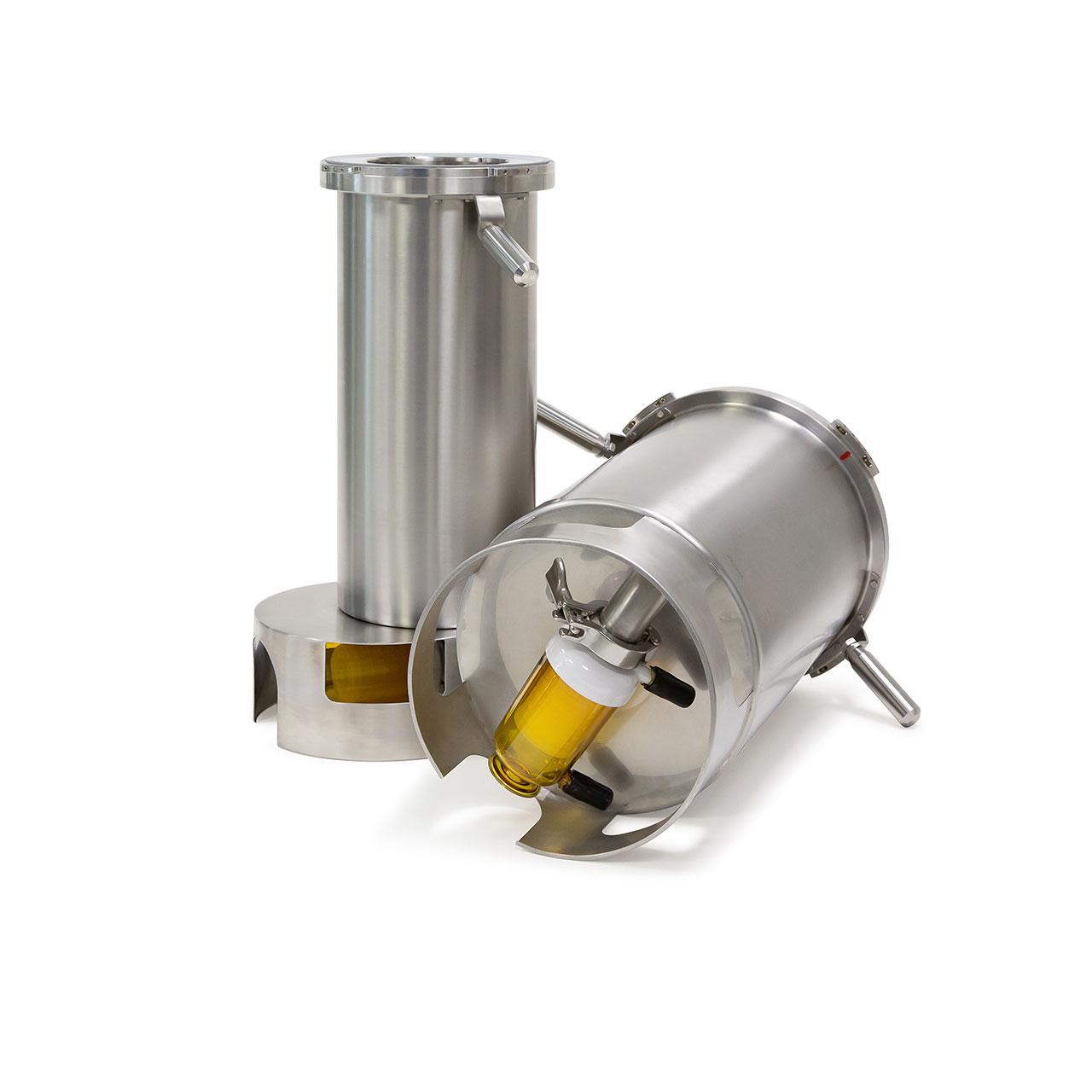 Sterilization options
Autoclavable, gamma, or H202 sterilizable containers
The reusable PE/HDPE containers and the material within the container can be sterilized using gamma irradiation or bio-decontaminated with H2O2 to ensure a safe material transfer process.
The reusable stainless steel containers are engineered for steam sterilization processes. An integrated hydrophobic sterile filter allows for steam to enter the container, maintaining sterile conditions after the sterilization process. Stainless steel containers may also be biodecontaminated with H2O2, if necessary.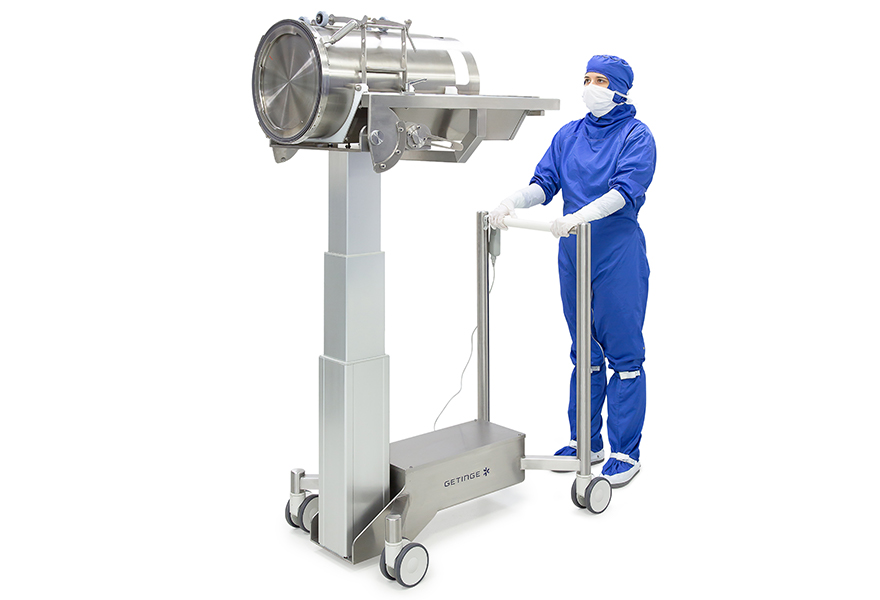 Accessories
Standard and customized accessories
Optimize your sterile transfer and ensure safe operations with Getinge's standard and customized accessories:
Transport and docking trolley for DPTE® Beta Containers
Stainless steel racks for transferring filling pump needles, plugs, Petri dishes, etc. inside the container
Protective rings for container seals to protect seals during sterilization
Lifting pressure cover
Door-opening key
Polyethylene cover accessory
Available sizes
Diameter
105 mm
190 mm
270 mm
350 mm
460 mm

DPTE® Stainless steel Container

●
●
●
●
●

DPTE® PE Container

●
●
●
●
●
Stainless Steel DPTE® Beta Container Models
Diameter

Length

Ø
300 mm
400 mm
500 mm
600 mm
700 mm

Standard containers*

Autoclavable

190
●
270
●
350
●

Semi-standard containers

Autoclavable and H202 sterilizable

190
●
●
●
●
●
270
●
●
●
●
●
350
●
●
●
●
●

Configurable containers

Using pre-designed parts

190
●
●
●
●
●
270
●
●
●
●
●
350
●
●
●
●
●

Customized containers and inserts, dimensions, parts, and finishing to customers' requirements - contact our Sales Team
* Ø 105 and Ø 460 are part of our range, please contact our Sales Team
Load, sterilize and unload safely your equipment and components
The optional racks provide you with a solution for efficient and ergonomic loading and unloading of components, tools, etc. Items are held securely in place inside the container, enabling complete access by steam during autoclaving, leaving no hidden zones so that steam and air can circulate efficiently.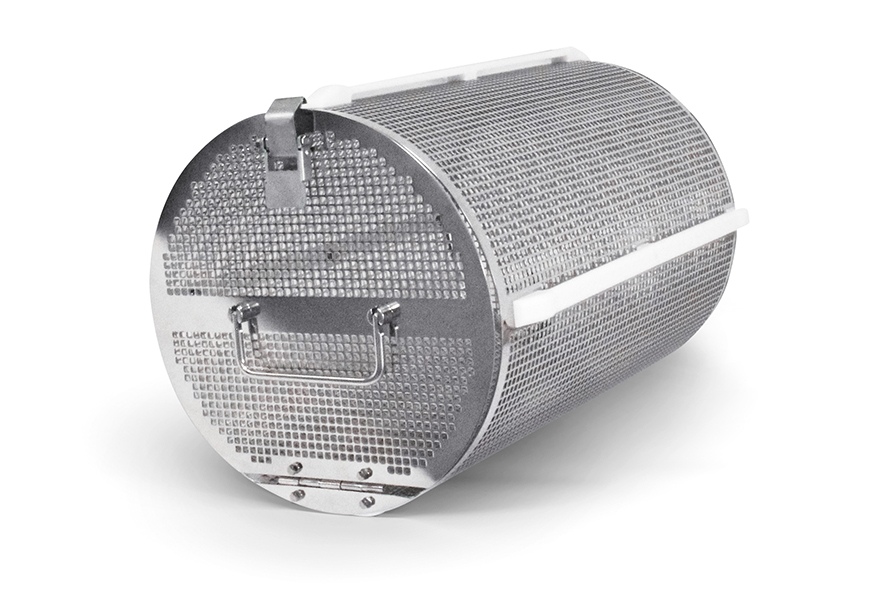 Glide System
This rounded basket can handle stoppers, caps, etc. The basket can be pulled out of the container to move the parts directly into the hopper of the filling line.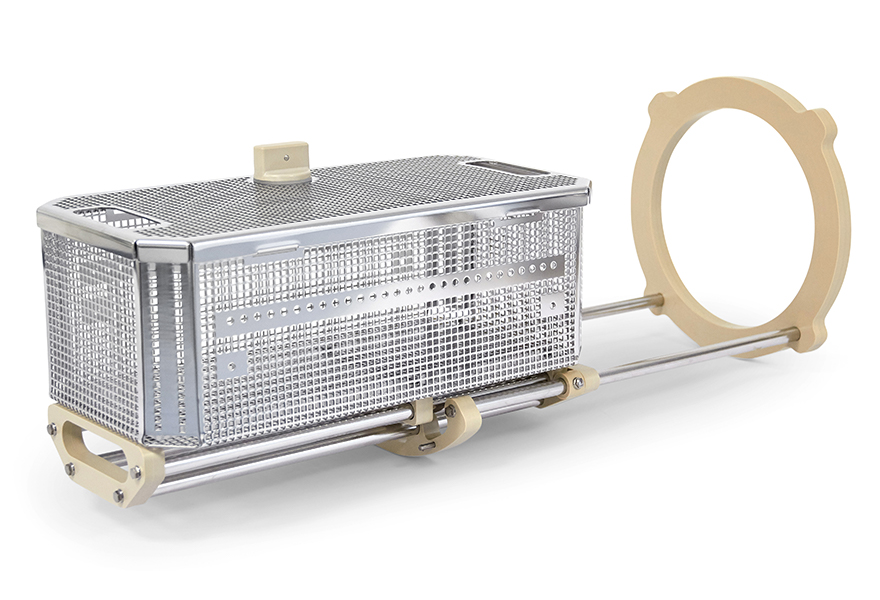 Telescopic System
The basket can be pulled out of the container but remains attached to it. The operator has access to the full rack space.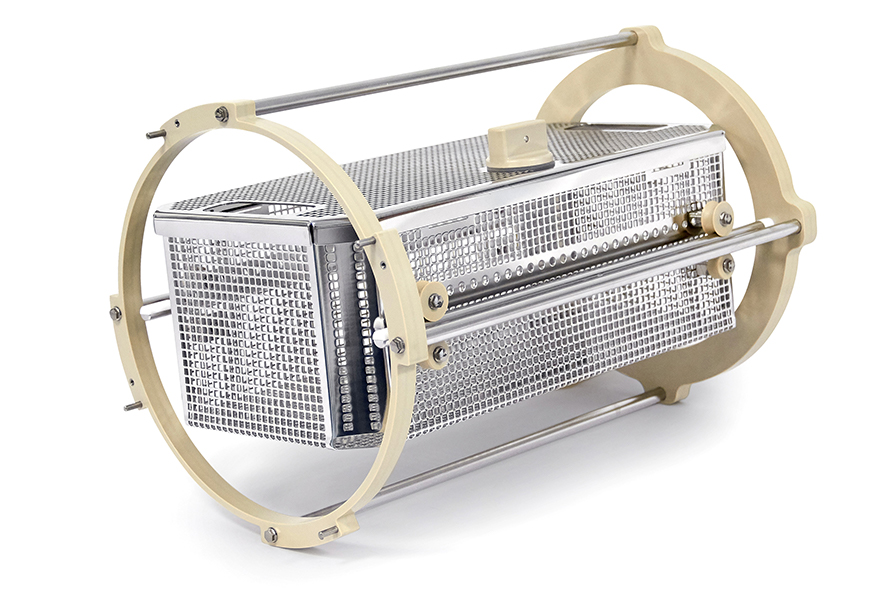 Roller System
The basket slides on a rail and can be separated from the container. The operator can easily use it outside the container.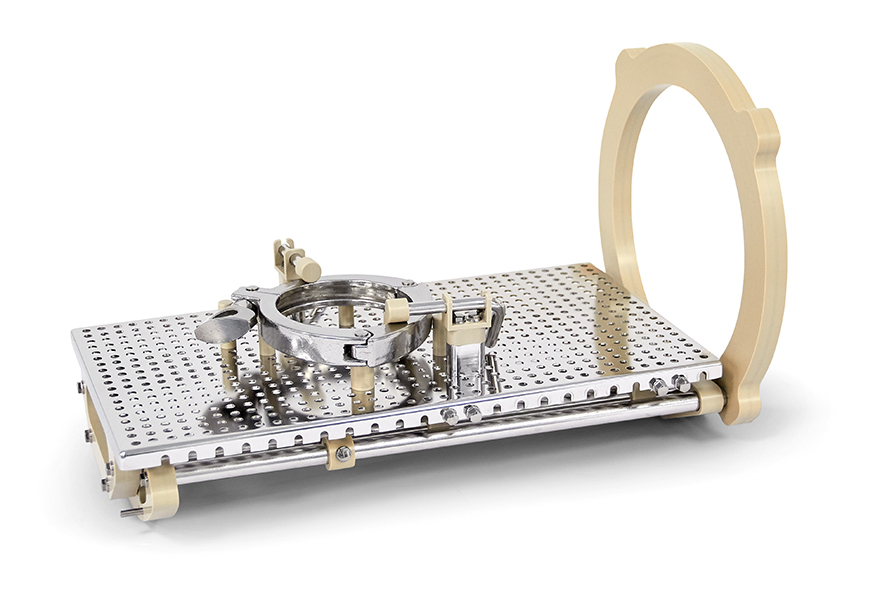 Configurable Rack
This rack can handle variably sized components using repositionable spacers and pins. It provides a useful solution adaptable to an almost infinite variety of items of equipment.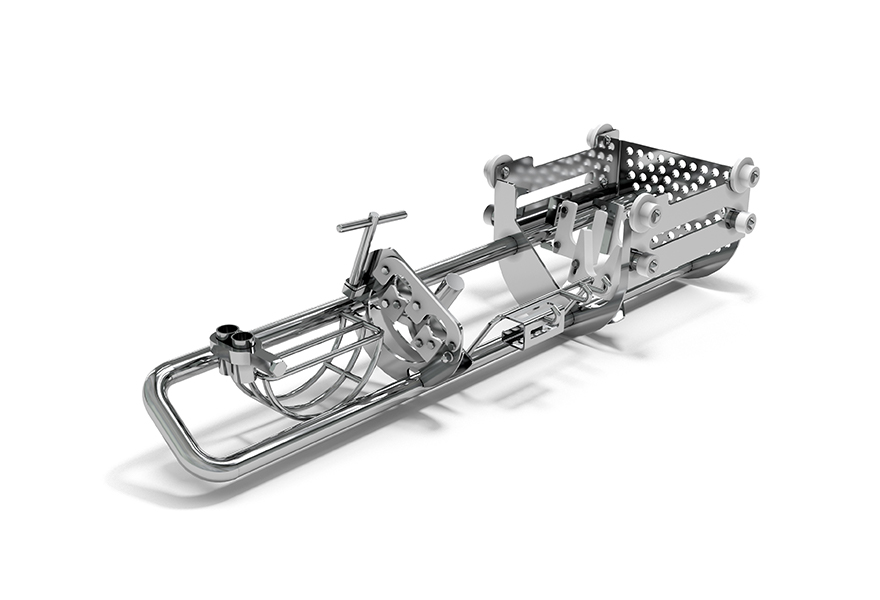 Customized Rack
The example shown was designed for a complete toolset including funnel, scissors, spouts, etc. Other potential loads include machine parts, small tools for environmental monitoring, needles, and petri plates.
DPTE® Beta Containers and Racks compatibility
Containers

Standard

Semi-Standard

Configurable

Customized

Racks

Glide system

●

●

●

●

Telescopic system

●

●

●

Roller system

●

●

●

Configurable rack

●

●

●

Customized rack

●

●

●
Marketing Sales - Brochures
Re-usable canisters for safe bi-directional transfer with optional racks

The original Rapid Transfer Port