Manage room, data and video sources with a touch
4K-UHD compatibility
Video routing & documentation
IT integration
Room and device operation
Communication beyond the OR
Room-to-room communication
Maximize the utilization of an integrated OR
Enable a simpler, safer, and more streamlined working environment in the operating room with Tegris.
Tegris Live Sharing
Puts you virtually in the same room
Access surgical live video and audio
- Peer to peer consultancy
- Education
- Conferences
Get an overview of all connected OR's live status
Reduced numbers of experts and door movements in the OR
Meet the Tegris platform
With higher image quality and unmatched flexibility the Tegris platform is raising the bar for OR Integration
Modular setup
Versatile installation options
Easy to maintain
Reduced power consumption and noise emission
The centralized monitoring of images and videos in operating rooms and the cath lab makes an intuitive interface that is very user-friendly.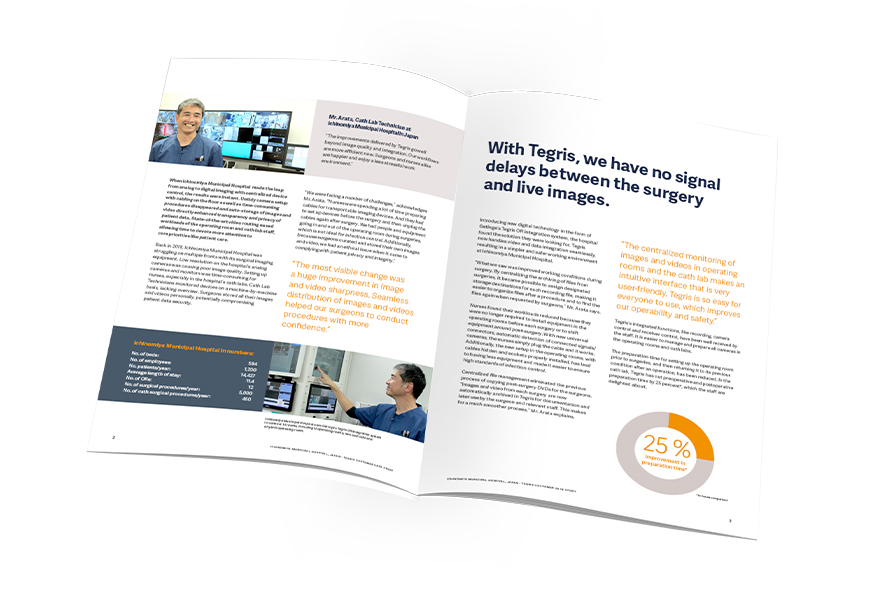 Efficient operating room procedures with Tegris
Be inspired by the Japanese Ichinomiya Municipal Hospital and learn how to improve risk management and operation room procedures with Tegris.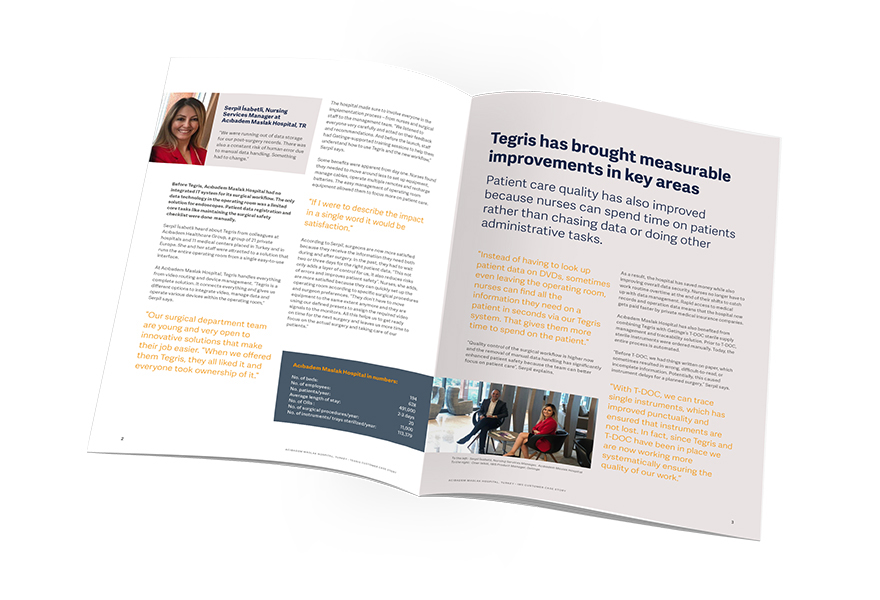 Improving patient care quality with Tegris
Tegris has significantly changed the surgical workflow of Acıbadem Maslak Hospital in Istanbul. Learn how Tegris helped reduce costs by improving data security and enhance patient safety.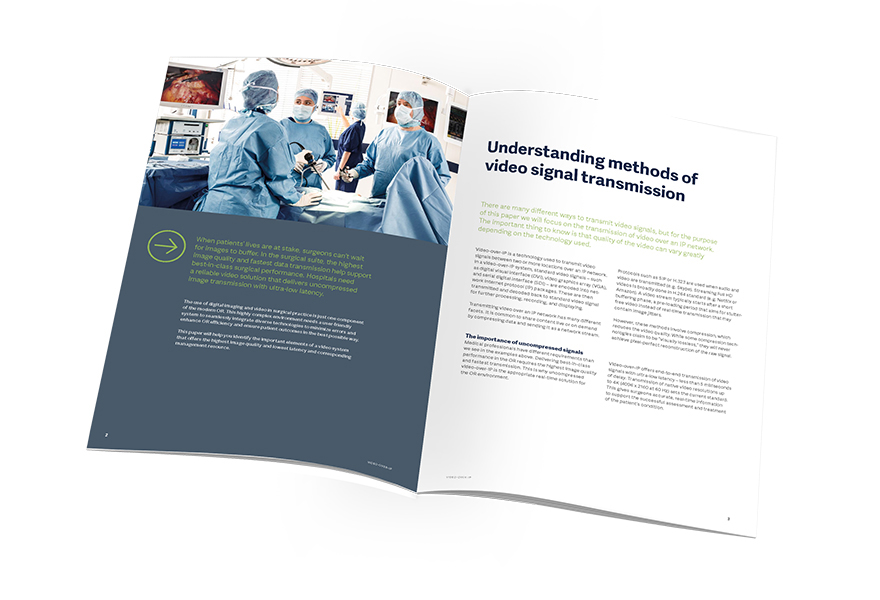 Video-over-IP is the future-proof solution for the modern OR
High resolution images and videos are key elements of patient diagnostic and treatment for all modern operating rooms. This requires to be supported by the appropriate technical set up. Learn how Video-over-IP is crucial in a performing OR integration system.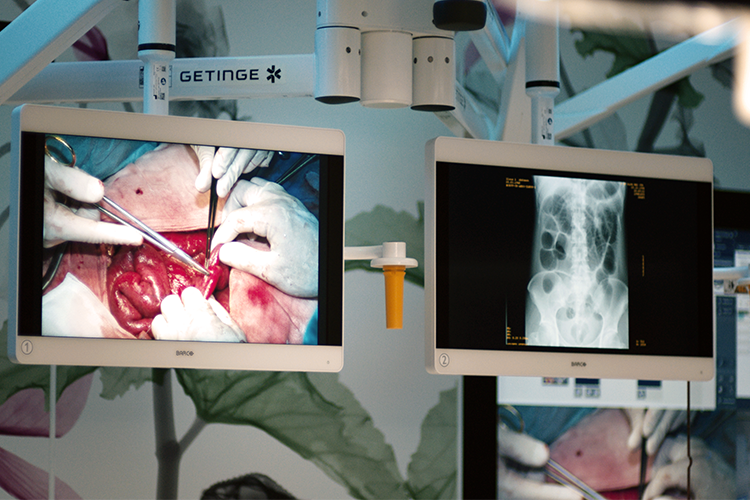 4K-UHD compatibility
Technology that improves patient care
Plug and play 4K-UHD video management and documentation
More details and sharper images
4K recording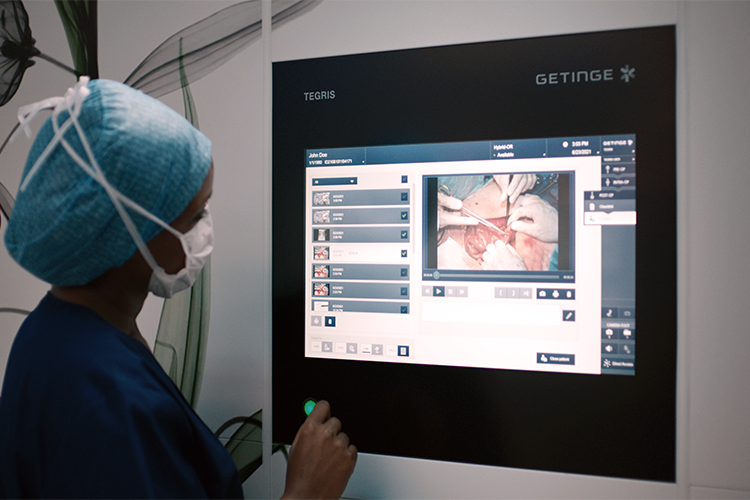 Video routing & documentation
Intuitive, efficient OR integration
Assign different video sources to monitors and save presets for custom scenarios
Picture-in-Picture functionality displays several video feeds on one screen
Records two independent video signals with audio
Time-shift recording - do not miss valuable information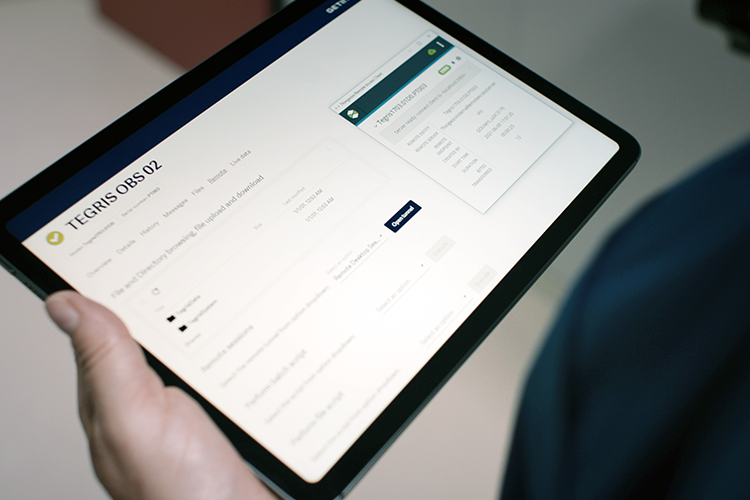 IT integration
Full OR integration with hospital IT systems
HL7 standards to connects easily to HIS
All recorded images, videos and documents can be exported to a DICOM archive
Integrate with external applications and workstations in the OR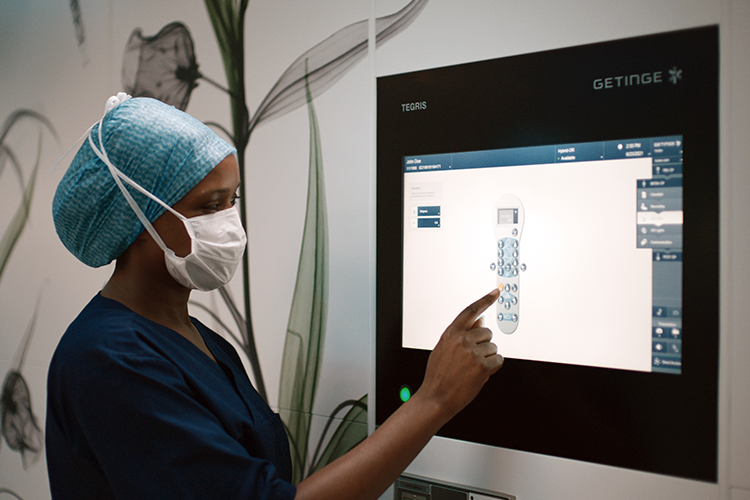 Room and device operation
Manage OR equipment
Manage video, data and devices from one single source
Modular setup
Practically every element in the OR can be managed with the touch of a button
Intuitive user interface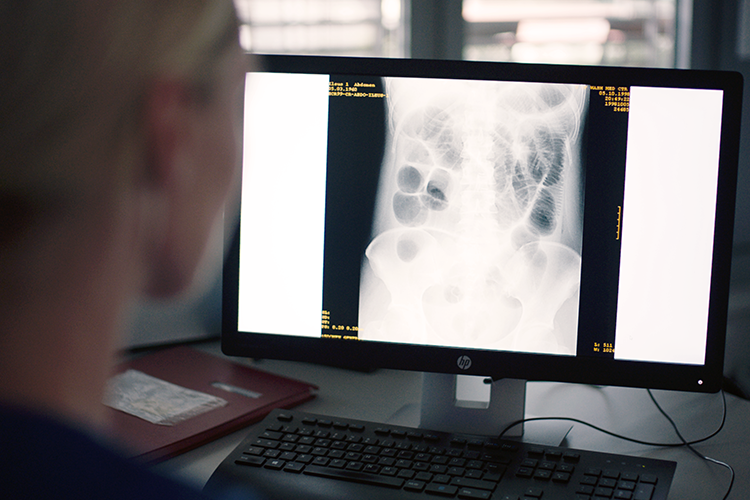 Communication beyond the OR
Remote training and teaching with live streaming
Transmission outside the OR for training or expert consultations
Video streaming to share knowledge and best practices in real-time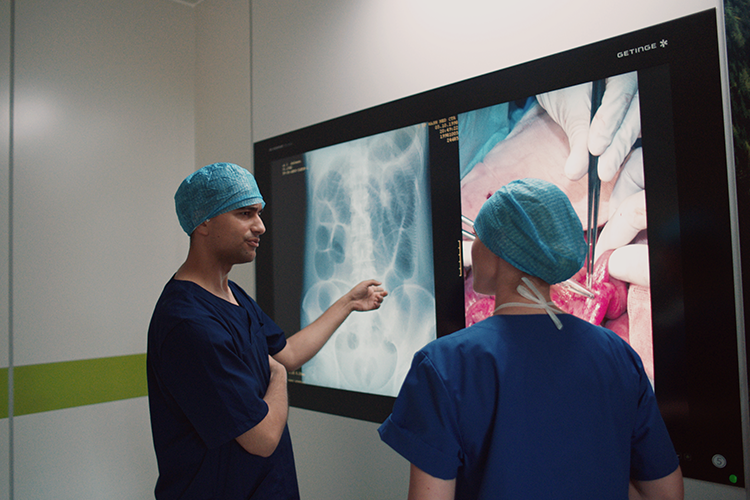 Room-to-room communication
State-of-the-art solution for an advanced OR
No compromise on image quality and latency, when sharing videos and images with colleagues
Image sharing up to 4K-UHD with high quality audio
Tegris user interface elements
​Tegris enables you to manage the entire OR from a single, fully customizable user interface. Explore the different user interface elements by clicking on the orange pins on the picture.
Tegris user interface
1. Header
• Continuous display of important key patient data<br/> • By tapping on patients name more data can be shown<br/> • Patient data overlays can be displayed on all monitors
2. OR name and availability status
• Define, how the OR team is notified about incoming calls for room-to-room communication and conferencing
3. Workflow menu
• Divided into three stages for maximum clarity: Workflow menu for pre-op, intra-op and post-opUser is guided through entire OR workflow – from start to finish<br/> • Each step of the OR workflow is configured to the customers' needs at installation time to the system<br/> • Surgical safety checklists are integrated
4. Quick Access
• Access all functions of the system, no matter whether they are available in the workflow menu or not
5. Content
• Screen colors are intentionally muted to avoid unnecessary distractions<br/> • Intuitive user interface, regardless of selected function
Tegris the full OR solution
Have a look at the videos and see how Tegris can support you during your daily work.
Monitors and Touchscreens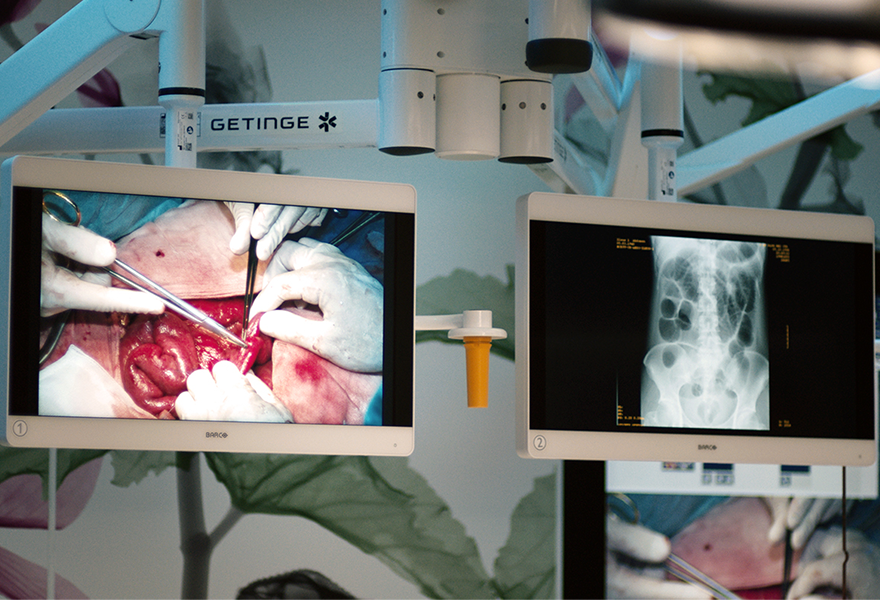 State-of-the-art video management and crystal-clear imaging in the OR
With flexible routing of all image and video sources in the OR, Tegris optimizes the surgical workflow. The OR staff are able to quickly and easily access the images they need, when and where they need them. Images are always displayed in the best possible resolution up to 4K-UHD.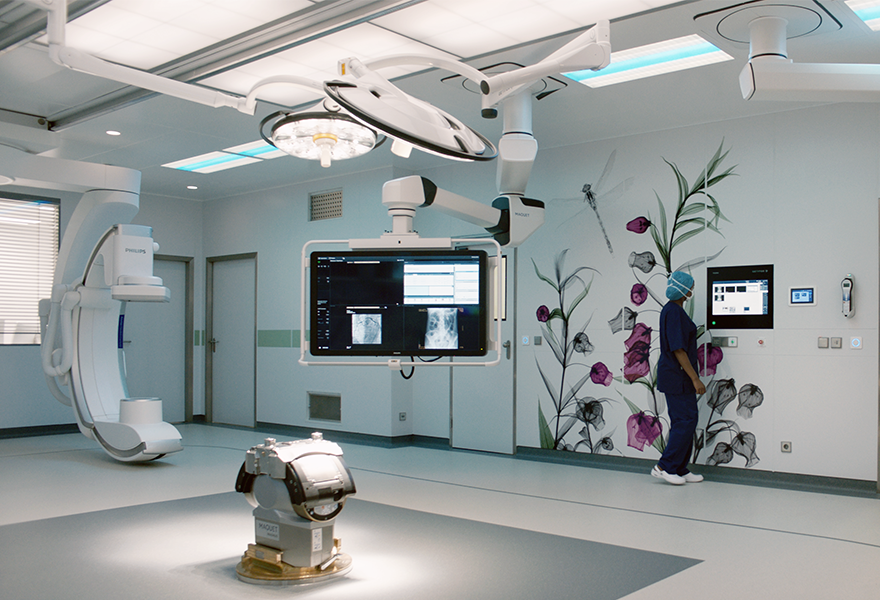 Supporting a safe, hygienic and streamlined OR
Tegris centrally manages and operates a wide range of equipment and devices fin the OR. This creates a safer, less cluttered environment without unnecessary cables or the need for multiple remote controls and battery charging. No matter your requirements, Tegris can be customized for your specific needs.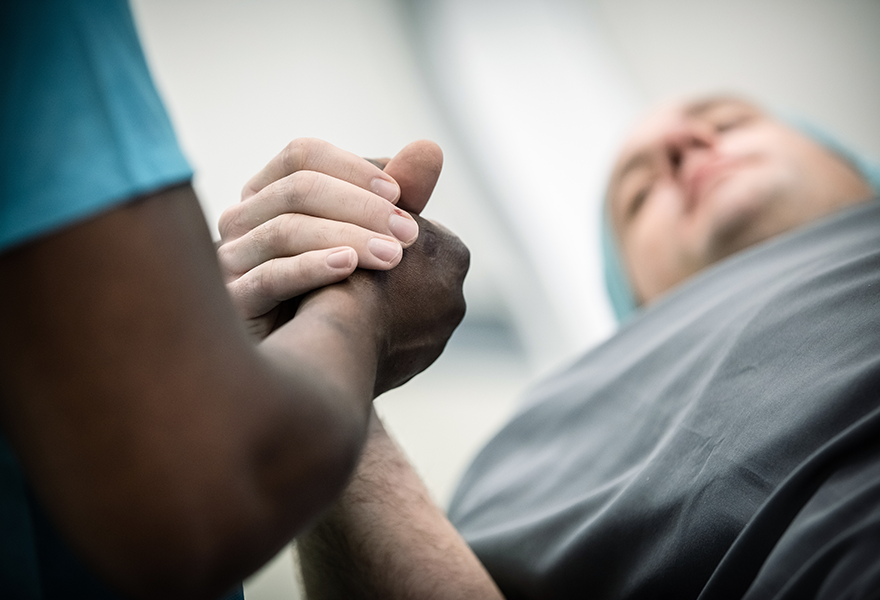 Increased patient focus ensures the best possible care
The central management of OR equipment ensures surgery staff have more time to focus on the patient. Tegris enhances patient safety and quality control by reducing the need for manual data entry. In addition, a surgical safety checklist is maintained during all steps of the surgery.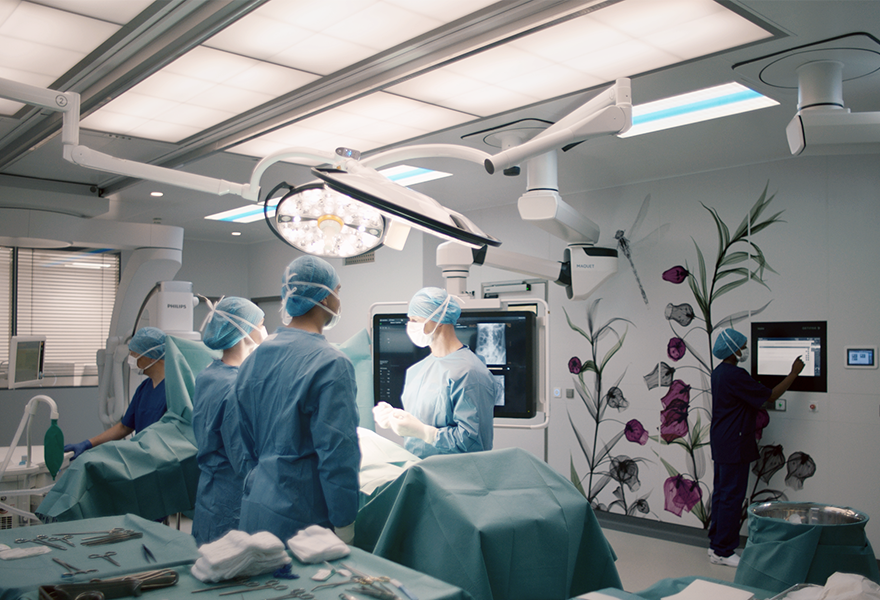 Future-proof your operating room
Tegris can be customized and configured for just a few image sources in the OR to a fully equipped multimedia hybrid setup. As a modular solution, Tegris can handle everything from basic video routing to complete room and device management.
Marketing Sales - Brochures
Maximize the utilization of your operating room
Top-of-the-line image quality and unmatched flexibility for a future-proof and integrated surgical environment
Visit our Academy – training and education designed to enhance your proficiency