Manage media sources. Integrate your OR.
Tegris manages the operating room – including surgery video routing, music, data management, device operation and customizable settings – through one single system that improves the OR working environment and flow.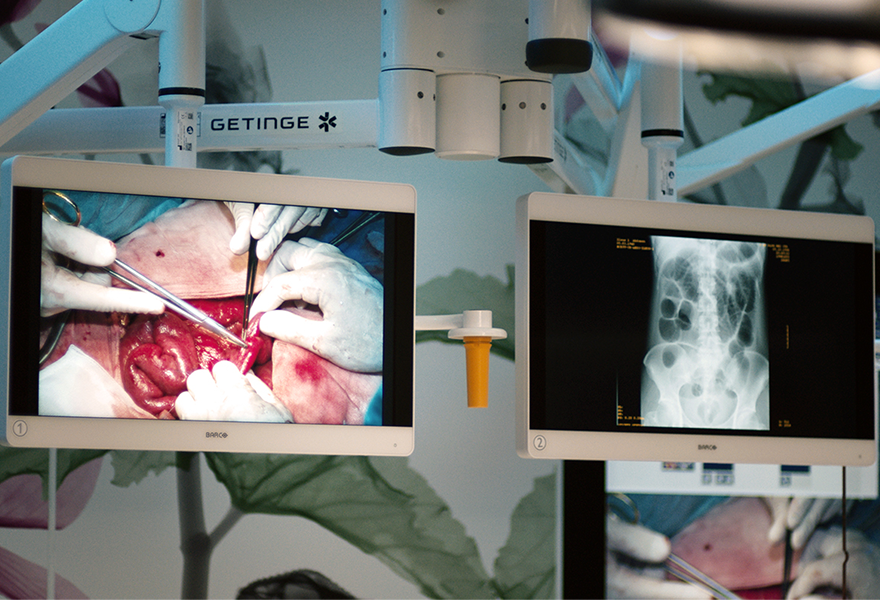 4K-UHD compatibility
Technology that improves patient care
With a resolution four times higher than FullHD, 4K-UHD technology is moving beyond the consumer world to play an increasingly important role in surgical imaging. More details and sharper images create an unrivaled depth of field, making it easier for surgeons to identify fine patterns and anatomical structures.
4K-UHD technology supports more than 1 billion colors – up to 64 times more colors than standard HD. For the surgeon, that means better visualization particularly when it comes to critical red and yellow tissues. With more image information to work with, physicians can make better decisions during surgical procedures.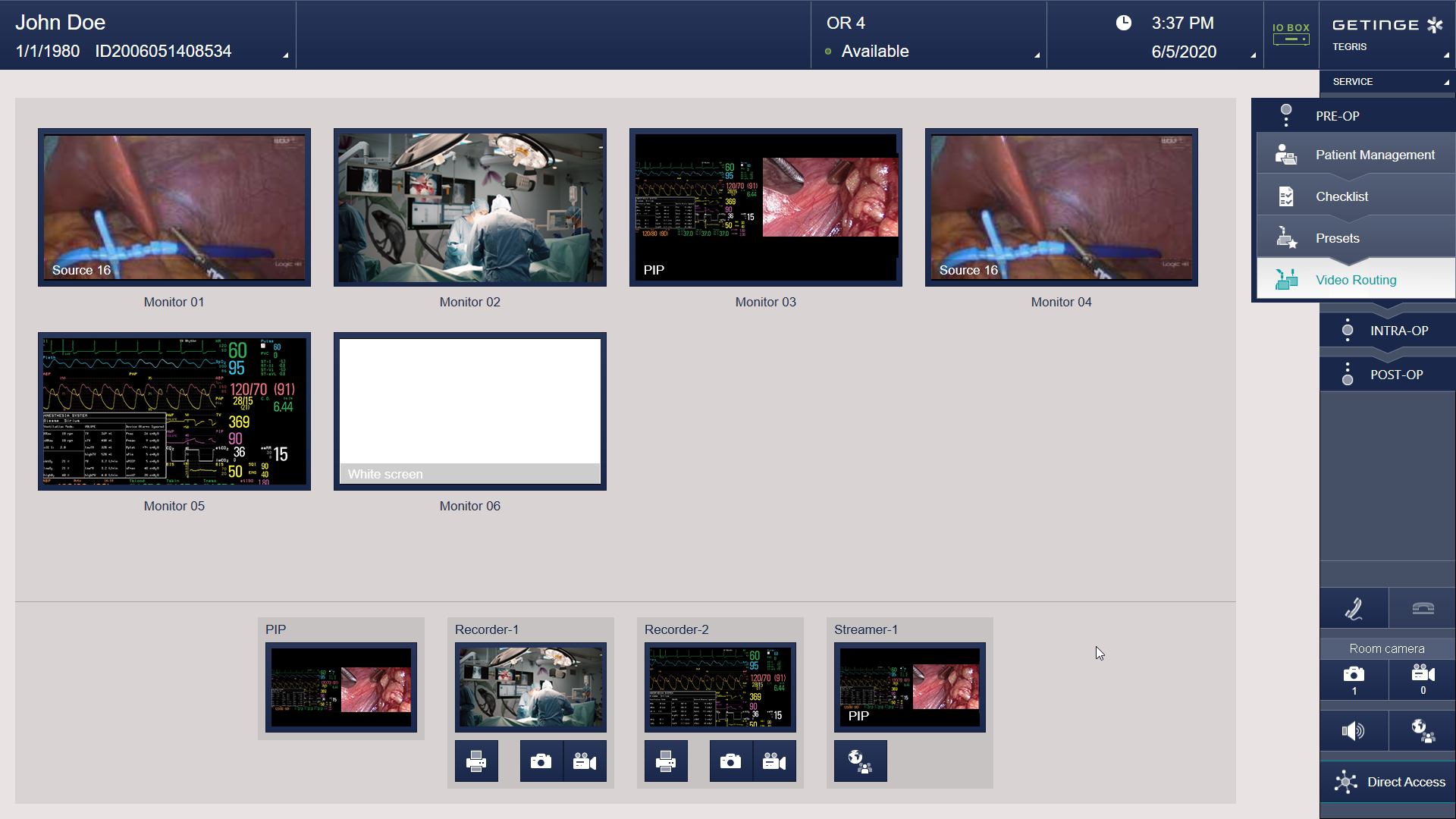 Flexible video routing and documentation
Intuitive, efficient integration for your OR
With Tegris, the operating room comes together as a single entity that is managed and configured through an intuitive interface.
With just the touch of a button, you can individually assign different video sources to monitors and save presets for custom, user-defined scenarios. Tegris lets you quickly set up the operating room, even when it comes to special surgical procedures and individual surgeon preferences.
For surgery documentation purposes, Tegris enables you to record two independent video signals with audio.
Tegris allows you to show several video feeds on one screen with picture-in-picture (PiP) functionality, displaying or recording 2, 3 or 4 video feeds simultaneously.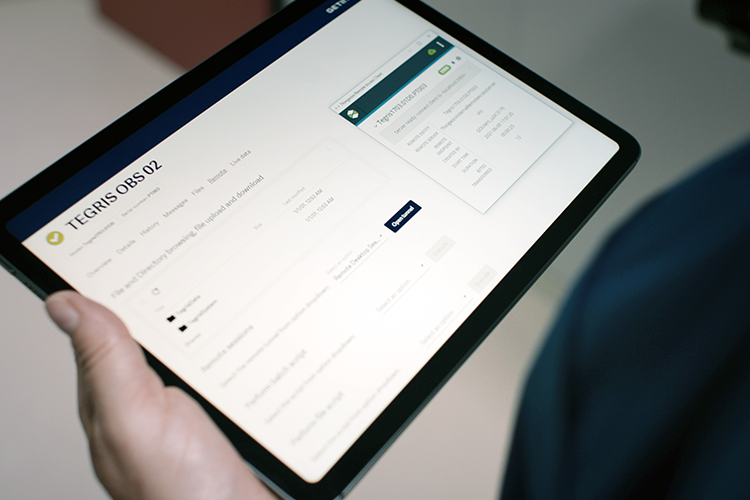 IT integration
Full OR integration with your hospital IT systems
Tegris speaks DICOM (Digital Imaging and Communications in Medicine) and easily connects to your HIS (Hospital Information System) to provide surgeons and surgical staff with quick and easy access to patient data. All acquired images, videos and documents can be exported to a DICOM archive.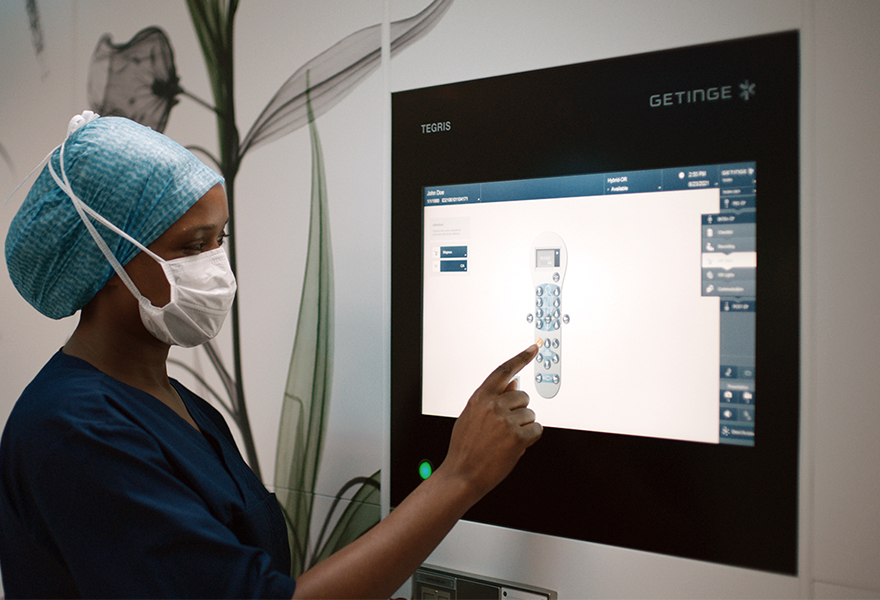 Room and device operation
Manage your OR equipment simply and efficiently
Tegris makes full OR room management of the operating table, lights, temperature, ventilation, music and more possible through one single source, so surgical staff can operate practically every element in the operating room at the touch of a button.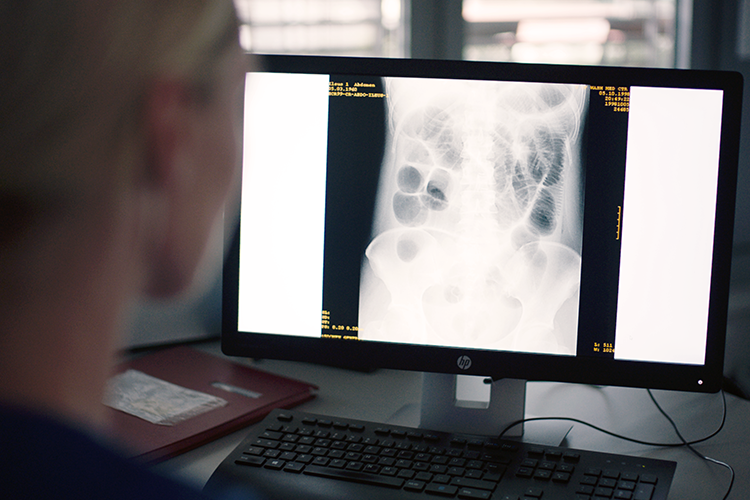 Communication beyond the OR
Enable optimized remote training and teaching with live streaming
One of the key features of Tegris is the ability to transmit live images and video from the operating room to other areas of the hospital or offsite for purposes of training or expert consultations. Video streaming enables you to share knowledge and best practices in real-time, maximizing the outcome for surgeons and surgical residents.
Tegris User Interface
Tegris enables you to manage the entire OR from a single, fully-customizable user interface. No matter how many elements you integrate, it remains intuitive and easy to use. The versatility of Tegris supports more efficient workflows by simplifying technical procedures and freeing up time for the surgical staff to focus on the patient.
Explore the different user interface elements by scrolling over the picture.


User interface elements
1. Header
• Continuous display of important key patient data<br/> • By tapping on patients name more data can be shown<br/> • Patient data overlays can be displayed on all monitors
2. OR name and availability status
• Define, how the OR team is notified about incoming calls for room-to-room communication and conferencing
3. Workflow menu
• Divided into three stages for maximum clarity: Workflow menu for pre-op, intra-op and post-op
• User is guided through entire OR workflow – from start to finish
• Each step of the OR workflow is configured to the customers' needs at installation time to the system
• Surgical safety checklists are integrated
4. Quick Access
• Directly access a function by simply tapping the button
• Rapidly access frequently used functions, saving valuable time during or between procedures

5. Content
• Screen colors are intentionally muted to avoid unnecessary distractions<br/> • Intuitive user interface, regardless of selected function
See how Tegris streamlines your workflows
Have a look at the videos and see how Tegris can support you during your daily work.
Equipment Operation
A single system can operate recording devices, OR equipment and room functions.
Documentation
Quickly save and recall patient data, images and videos directly to your PACS in DICOM format.
Video Routing
Simultaneously capture, record and stream HD-quality images and videos from two sources.
Live preview & video over IP
Communication
Simplify collaboration and training with shared content inside and outside the OR.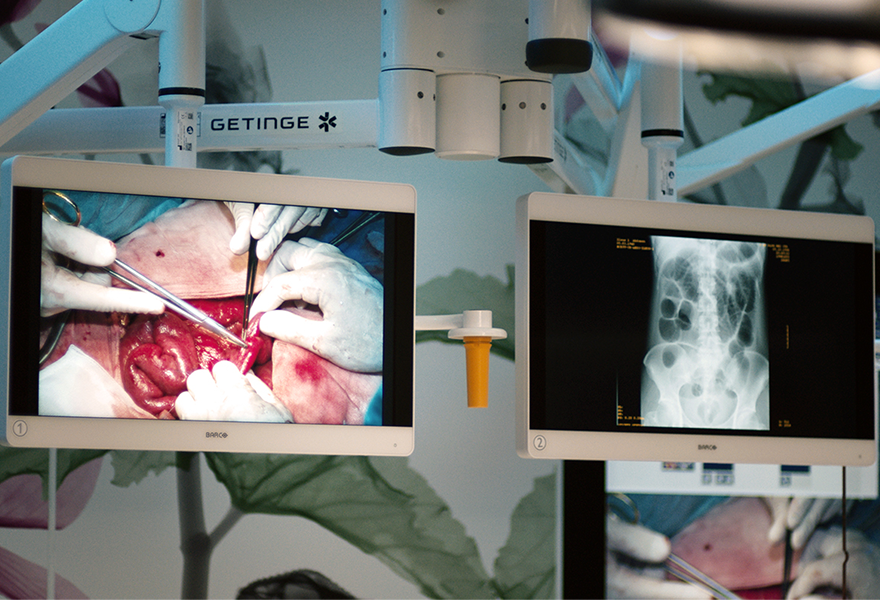 State-of-the-art video management and crystal-clear imaging in the OR
With flexible routing of all image and video sources in the operating room, Tegris optimizes the surgical workflow by ensuring surgical staff have quick and easy access to the images they need, when and where they need them. To support the highest standard of care, images are always displayed in the best possible resolution, regardless of whether the source is analog or digital, SD, HD and even 4K-UHD.
Additional efficiencies are gained through presets and the simple assignment of sources to the monitor, which makes it easy to adapt the routing to different surgical contexts and the preferences of the OR team. Tegris connects all mobile sources with standard connectors, so staff can focus on the patient rather than spend their time managing the technical equipment in the OR.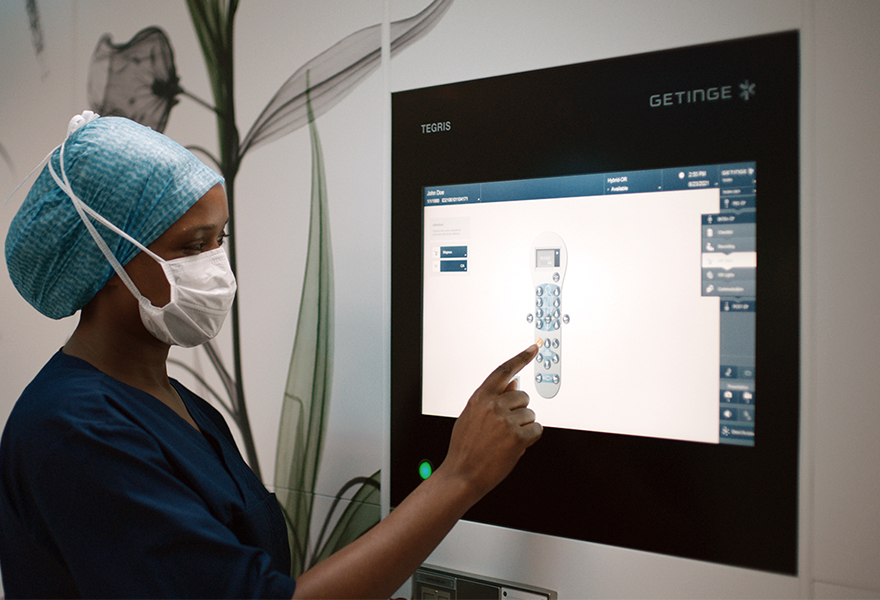 Supporting a safe, hygienic and streamlined OR
With Tegris in the operating room, a wide range of equipment and devices are managed and configured centrally, creating a safer and leaner OR environment that is free of excess cables. Staff are also able to work more efficiently when they no longer need to move around the room to set up various equipment.
Tegris is specially designed and tested for use in the OR. From medical grade devices and intelligent cable management solutions to flush integration of easy-to-clean in-wall monitors and more. No matter your requirements, Tegris can be customized for your specific needs.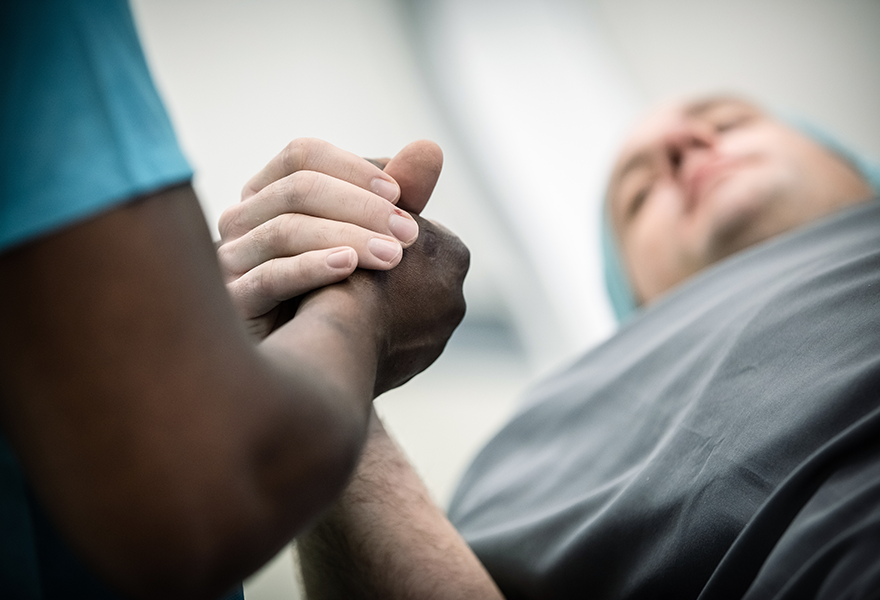 Increased patient focus ensures the best possible care
The central management of operating room equipment ensures surgery staff have more time to focus on the patient and the most critical tasks at hand. Tegris also enhances patient safety and quality control by reducing the need for manual data entry and keeping a surgical safety checklist readily available throughout all steps of the surgery.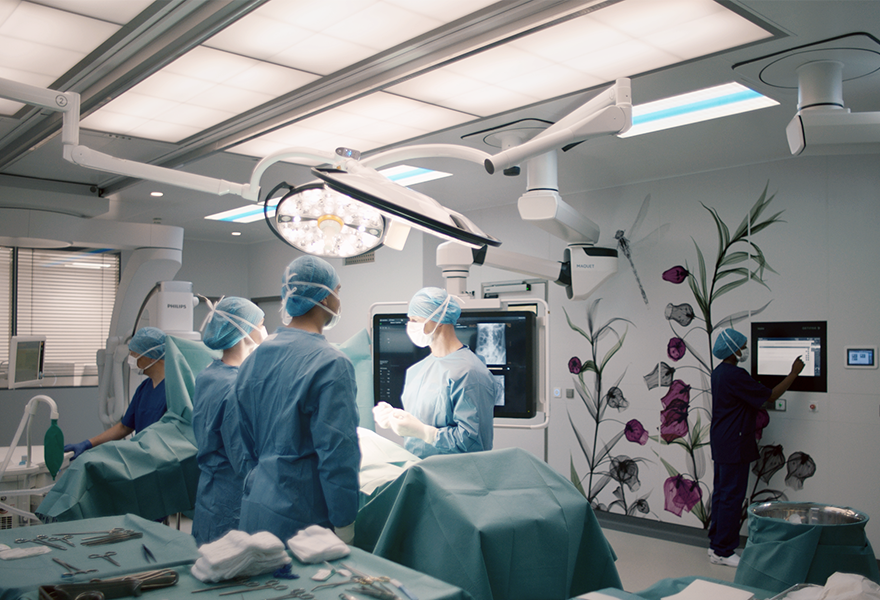 Future-proof your operating room
Tegris can meet your needs, whether your operating room has few images sources or is a state of the art multimedia hybrid.
Marketing Sales - Brochures
Tegris OR Integration Brochure

Tegris Fact Sheet Brochure US
Marketing Sales - Case Studies & Abstracts
MCV00108865 Acibadem Maslak Hosp - Tegris Cust Case Story

MCV00108867 Ichinomiya Municipal Hosp -Tegris Cust Case Story