How does Getinge Online work?
Getinge Online is accessible through your personal web portal, so it is always available and requires no special applications. Simply log in on your computer, tablet or smartphone from anywhere in the world. All information exchanged between the equipment and Getinge's secure data center is encrypted and authenticated using the highest security standards.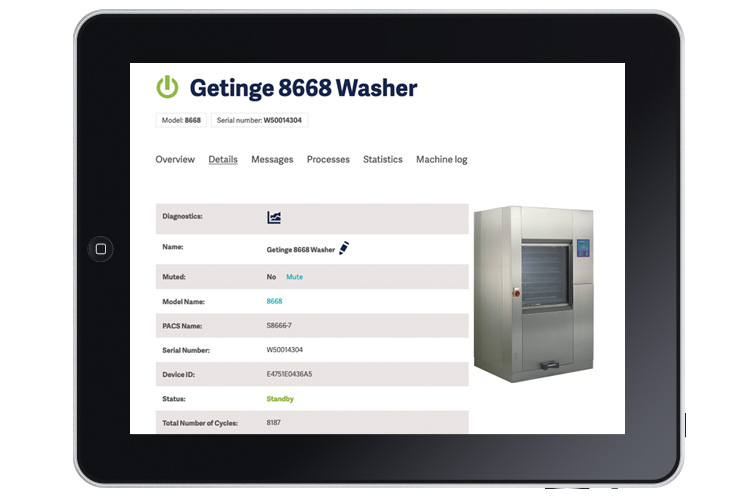 The insight you need, when you need it
Getinge Online provides an accessible web-based platform providing insights on sterilization status and product uptime.
Your Getinge Online web portal gives you access to the world of Getinge Services such as automatic ordering of consumables, remote diagnostics, preventative services, and much more. Immediately access detailed, real-time information about your Getinge equipment.
Watch this short video to learn more about Getinge Online.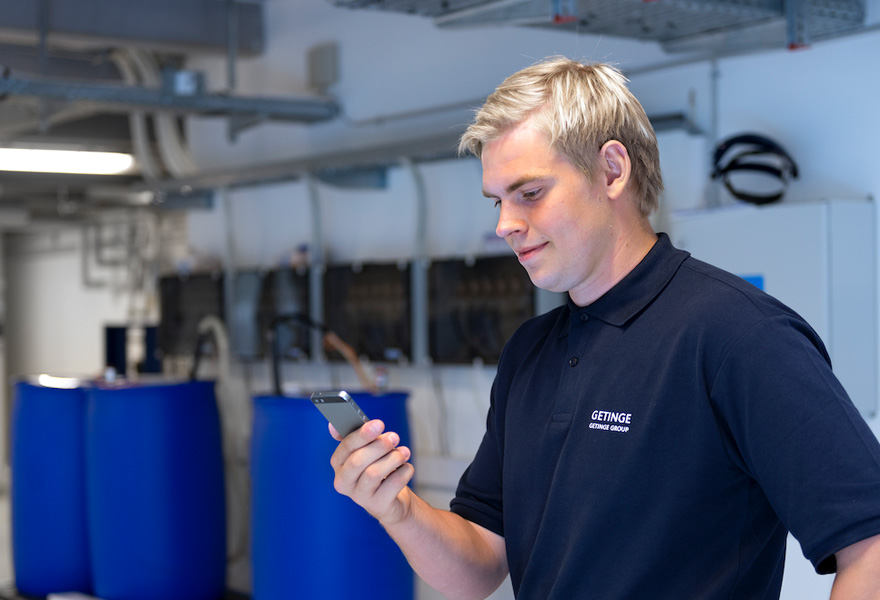 Improve your department performance
Avoid delays in your facility
Equipped with the right information, you can take action and avoid costly downtime. For product maintenance, Getinge Online allows you to keep track of your equipment status and notify the right parties of any potential issues.
Know where to make improvements with robust reporting
Today's healthcare facilities place high demands on uptime and equipment utilization, making analytics essential. With Getinge Online, you get detailed statistics on the performance of your Getinge equipment and your department efforts.
By analyzing your equipment availability, utilization and performance, you will be able to identify opportunities to improve your sterile supply workflow.
Remote Diagnostics capabilities
When an equipment problem does occur, your local technician can use Getinge Online's context-based help function to easily determine the issue and guide an operator remotely. If the issue requires further skills, Remote Diagnostics ensures that Service can guide the local technician in resolving complex issues. Either way, you save valuable time that is normally spent waiting for skilled professionals to arrive on-site.
If on-site service is required, access to spare parts and detailed design drawings are available for the service engineer through Getinge Online. The remote diagnostics information ensures that the service engineer will come prepared with the correct spare parts, providing you with the important first-time fix and avoiding further costly delays.
Hassle-free scheduled maintenance
Based on the data provided by your equipment, Getinge Online learns to foresee when a component needs replacement in order to avoid a breakdown. Getinge Online's powerful analytic tools enable us to schedule a service visit before a breakdown occurs, thereby eliminating the downtime associated with out-of-service equipment.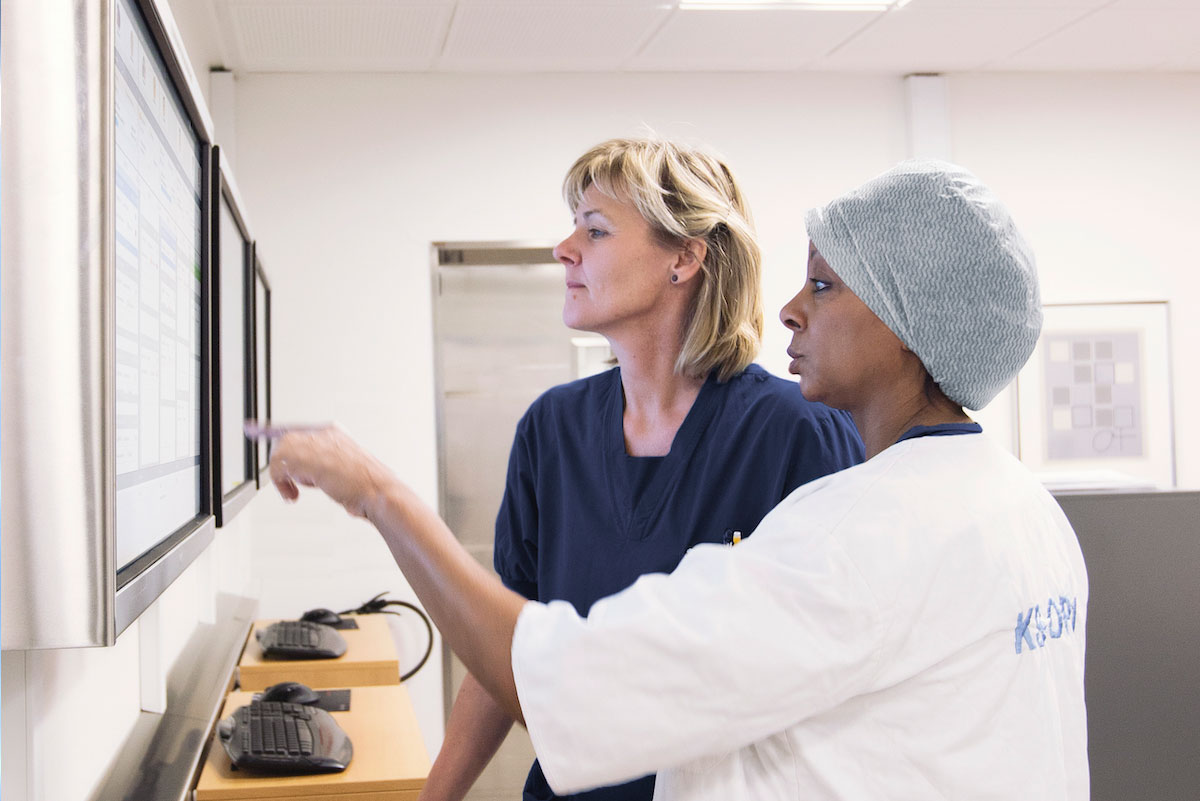 Customize your setup
Monitor entire departments or multiple facilities from a single location
In addition to giving you an overview of your department's equipment status, Getinge Online also allows you to monitor multiple sites from one location. A cockpit setup with multiple monitors lets you track equipment on various sites at once. Multi-site monitoring with Getinge Online reduces time spent on-site as all equipment statuses can be checked and issues identified from one location. It also ensures technicians have the right knowledge and the right spare parts before making a site visit.
Optimize your Sterile Processing Solutions with Getinge Online Connectivity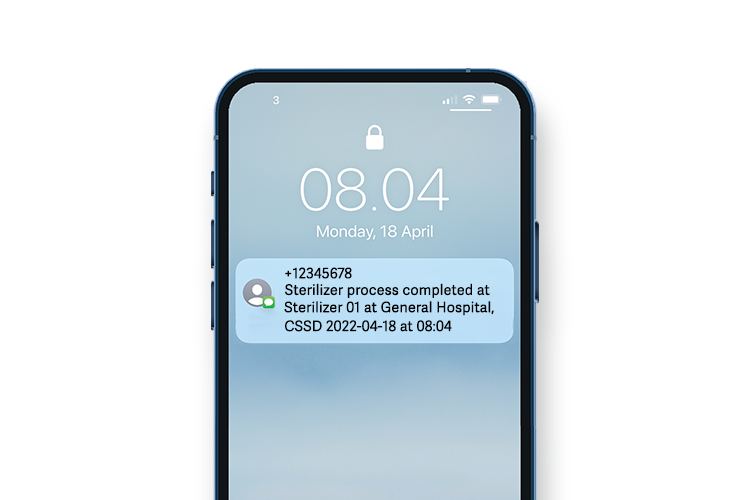 Monitor from anywhere
Getinge Online keeps you one step ahead. With Getinge Online easily available via your tablet or smartphone, identify areas for representative maintenance and check up on wash run-times.
Getinge Online notifies you immediately by text message or email when your Getinge equipment requires attention, reducing costly downtime and repairs.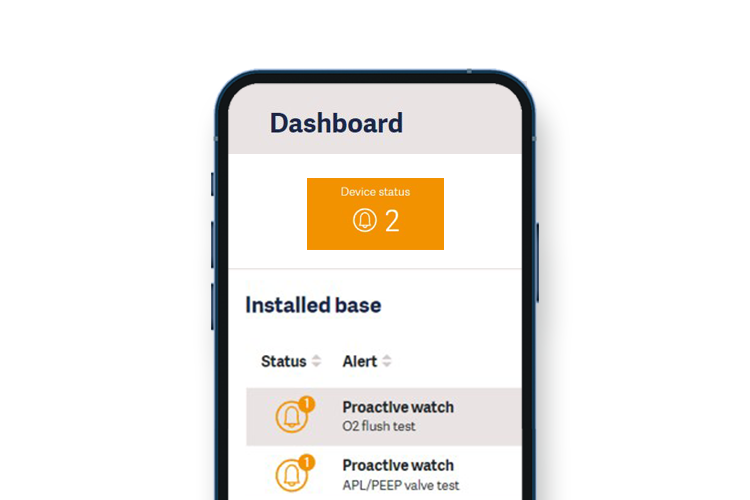 Maximize uptime
Getinge Online provides access to Getinge Services as well as detailed equipment and process information to support a disruption-free production environment. In the event of an equipment issue, Getinge Online provides suggestions for how to correct the issue.
If more assistance is necessary, the system can facilitate a connection to a Getinge service professional who can guide operators remotely to resolve the problem.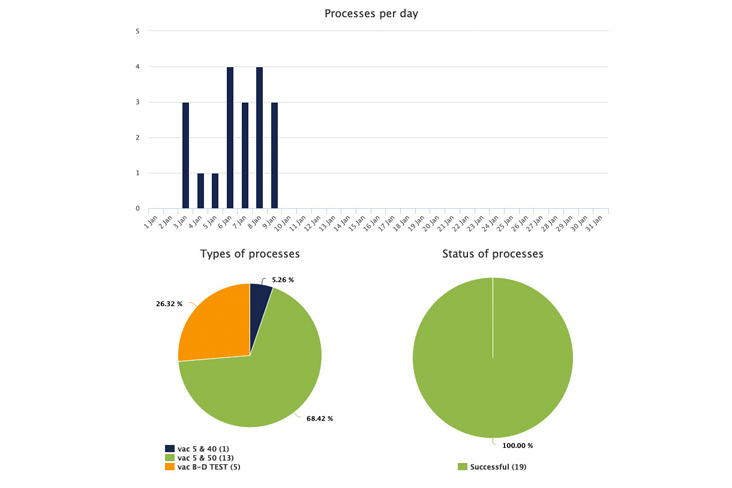 Valuable performance data
By giving you access to valuable statistics and analytics, Getinge Online helps you realize potential cost savings by optimizing your workflow and equipment performance. For added flexibility and more extensive reporting, you can export the information to your own business intelligence system for further analysis.
In addition to monthly reports on the performance of your department, Getinge Online also gives you access to relevant documentation and instructions in one central place.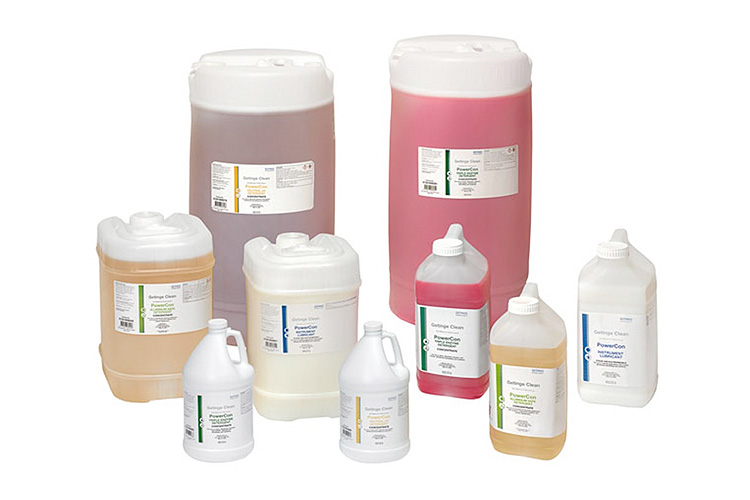 Automate your resupply
When you combine Getinge Online with our consumables management system and any of our other Getinge consumables such as detergents, wash monitors or sterilization monitors, you can receive notifications when you need to order new supplies, or you can let Getinge replenish consumables automatically.
Getinge Online lets you optimize your workflow by eliminating time spent on manual stock assessment and ordering.
Getinge Online is a web based portal accessible from any device capable of using a modern web browser. You may access Getinge Online from your preferred smartphone, tablet, laptop or other device.
No proprietary app is required, just your web browser of choice.
The developers of Getinge Online have utilized the most secure internet safeguards that are available today. Extensive testing and validation have proven its implementation, connection and protocols to be very safe and reliable.
If your IT department has technical questions, our IT Solutions developers have authored an IT Security Overview that is designed to address any technical, security, and functionality questions that your IT department may have. The IT Whitepaper is available as a PDF document and may be e-mailed directly to your IT department.
Yes! Any smartphone that can support current browsers such as Chrome, Safari, Internet Explorer or Firefox can be used to access Getinge Online.
You may enjoy the convenience and reassurance of being able to keep an eye on your connected equipment from anywhere in the world.
As Getinge Online is a comprehensive, full-featured software solution, each Getinge unit connected to Getinge Online requires an annual subscription (with the first year included at no charge). Please contact us for pricing specifics.
No. Getinge Online gathers information directly from the NetCOM card so an additional computer is not needed. All that is required is access to an internet browser such as Internet Explorer or Google Chrome.
The NetCOM card is an electronic circuit board that is installed into the machine control box and transmits machine data to T-DOC or Getinge Online or both at once. The NetCOM card only outputs data and cannot provide commands to the equipment.
You will need one NetCOM per machine that will be connected to Getinge Online.
Not at all! You may access Getinge Online from anywhere in the world. All that's required is an internet connection and a smartphone, mobile device or computer capable of using a current web browser such as Firefox, Chrome, or Internet Explorer.
Any equipment at your facility that is connected to Getinge Online will be visible in your dashboard once you've logged in. At that point, you may select individual machines to view processes and status, schedules, metrics, consumables levels and much more.
Getinge technical support will assist with configuration at the time of purchase, and will support changes including:
Addition or removal of connected equipment
Changes to Getinge Online users and their permissions
At present, Getinge Online may be installed on:
Any steam sterilizer that has a PACS 3000, PACS 3500 or G1 control system, and that was manufactured after 2003.
Any washer/disinfector (and AGS version 2) that has a PACS 300, PACS 350, or G1 control system, and that was manufactured after 2003.
Your Getinge representative can determine whether your sterilizer can be connected to Getinge Online.
Yes! Getinge Online has been designed to operate simultaneously with T-DOC. Your Getinge representative will consult with a regional T-DOC Account Specialist to be sure the version of T-DOC that is installed at your facility is capable of running Getinge Online. In some cases, a T-DOC version upgrade may be required before installing Getinge Online.
As Getinge Online is a web-based portal, yes, you may have have multiple users viewing and interacting with your equipment, all from anywhere in the world.
Marketing Sales - Brochures
Getinge equipment optimization - US version