Optimize Your Endoscope Workflow
T-DOC Endo manages and documents the complex handling and reprocessing specifications of your endoscopes. Ensure accurate work procedures and get complete overview of your endoscope stock.
Full traceability for all endoscopes
T-DOC provides accurate and auditable traceability to prevent duplicate production for all endoscopes
Stay on track
With T-DOC Endo, endoscopes linked to a patient can be tracked to the actual endoscope used, its unique components, its automated endoscope reprocessor and process, and storage cabinets.
You can document essential details, including lot numbers of the detergents and cleaning equipment that are used for endoscopes. Plus, T-DOC Endo links endoscopes to anyone who is handling goods, maintenance, or repairs.
Locate historical data at any time
T-DOC Endo has unique traceability features, preventing duplicate production for all endoscopes. Each endoscope includes a historical record of how the endoscope was processed, prior to reaching the patient.
Notably, if any steps were missed or processes failed, the staff is immediately alerted, and a recall can be initiated.
Preventing expired endoscopes from use on patients
T-DOC tracks the movement of endoscopes, calculating each step to ensure patient safety and compliance with regulatory standards
Customized processing points
The T-DOC process allows for the automatic documentation of customized processing points specific to each Endoscopy Unit.
Endoscopes can be tracked to customized locations, for example a centralized Endoscopy Unit, automated endoscope reprocessors, drying cabinets and patients. They can also be tracked in a decentralized way at each specialty procedure room, or transported across multiple sites. T-DOC calculates the movement of each endoscope to ensure that it has not expired prior to use on a patient, and further provides staff the necessary data to better utilize inventory and reduce reprocessing costs.
Minimize expired endoscopes
T-DOC Endo provides a complete overview of endoscope expiration times and assigns pre-defined expiration time rules to groups or single endoscopes. Expiration times can be calculated for all endoscopes, based on their type of handling, cleaning, transport, and storage.
T-DOC facilitates compliance with local and national standards, regarding maximum time intervals. This includes time between disinfection, the drying process, and the actual use on a patient.
Drying cabinet dashboard
T-DOC improves endoscope utilization by providing a better overview of endoscope statuses
Configurable information overviews
The drying cabinet information overview provides quick insight into the location and expiry times of all endoscopes in the drying and storage cabinets. It supports first-in-first-out principles and enables departments to optimize the usage of available endoscopes.
Endoscopes located in the drying and storage cabinets can be filtered according to your own criteria such as types of endoscopes or predefined timing rules. Accordingly, the drying cabinet information overview can filter and show the selected endoscopes. The views are accessible from treatment rooms, enabling nurses to quickly identify available endoscopes.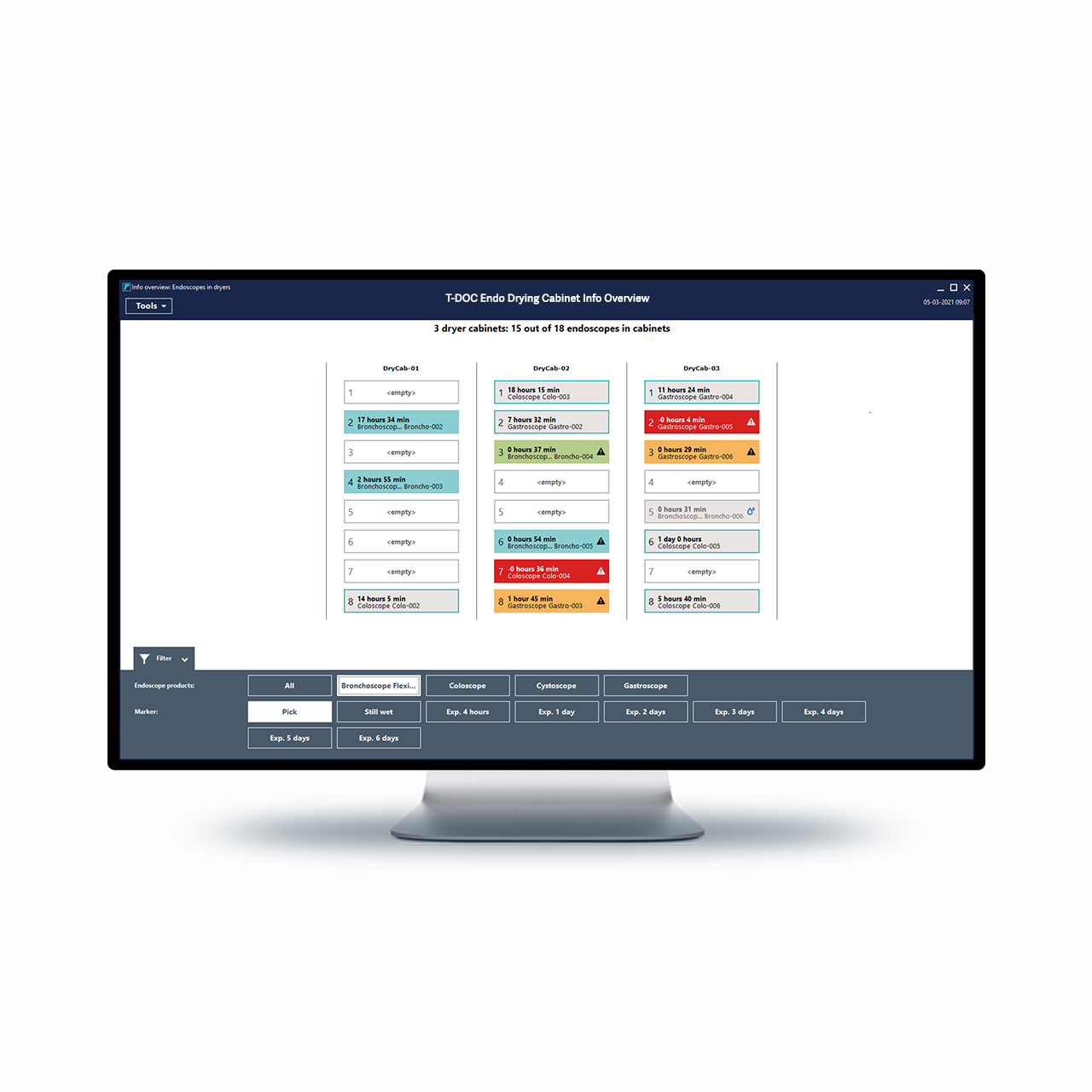 Tracking endoscope repairs
T-DOC uniquely tracks repairs to endoscopes and includes vendor information and costs
Full repair registration
A simple scan registers repairs at various reprocessing points. It allows hospitals to track which endoscopes were repaired, all vendor and compliance information, where and when the repair took place, and what procedures they were subjected to.
With T-DOC, you get a detailed overview of actual repairs and are better able to document and manage the exact costs associated with high value endoscope production.
Optimize contracts with repair vendors
In T-DOC you can register all repair movements. The associated data allow you to generate precise statistics on the total number and costs of repairs from all vendors. The next time contracts are negotiated, these statistics will allow you to make fair and favorable demands. This enables you to keep your repair expenses at a minimum.
User-friendly endoscope handling steps
T-DOC lets you define endoscope handling steps for workflow optimization and quality assurance purposes
Ensure correct handling of endoscopes
With T-DOC, you can define local handling types and handling steps. Assigning different handling types to your endoscopes ensures that each endoscope is reprocessed according to its specific needs.
The on-screen handling steps enable personnel to perform accurate disassembly, manual cleaning and checking of endoscopes using images, sound and/or video.
The intuitive and user-friendly touch screen interface provides user guidance at each location and eliminates the need for a scanner.
T-DOC reduces the risk of human error and increases patient safety by ensuring selected handling steps and endoscope-specific procedures have been followed.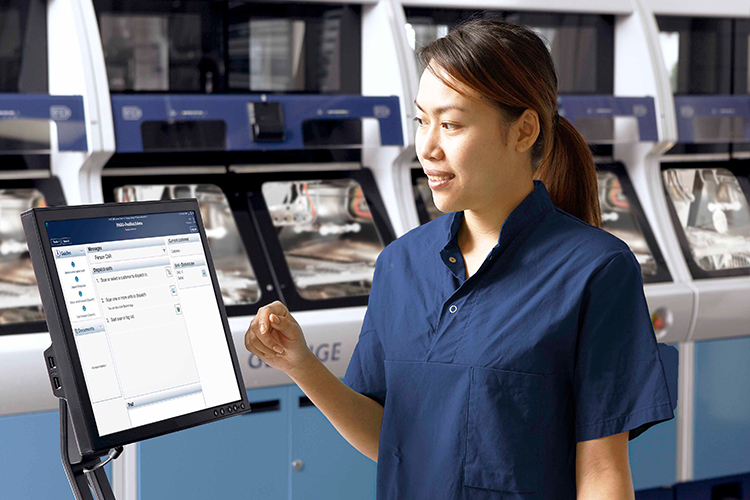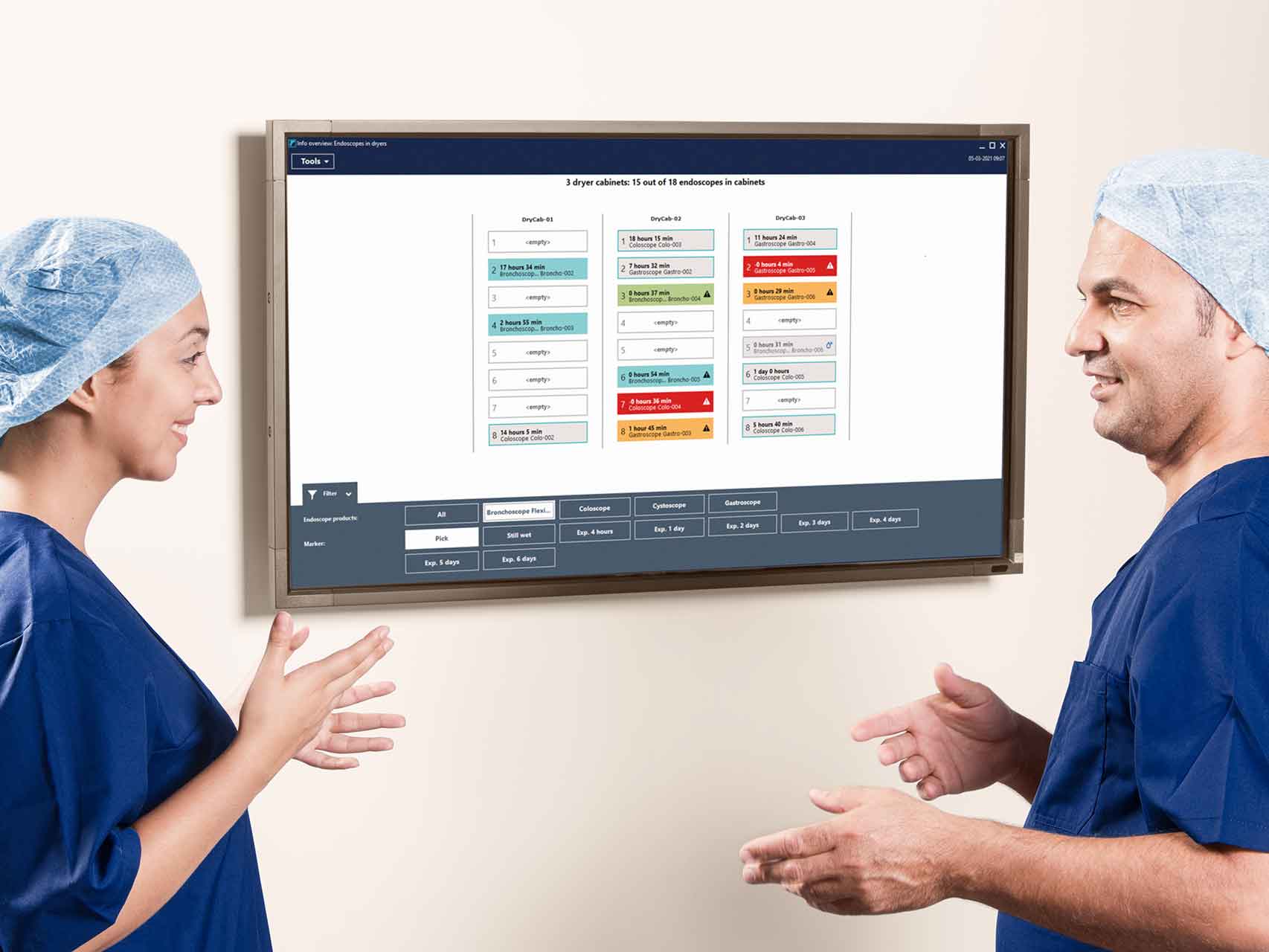 Quality assurance in the endoscope workflow
T-DOC Endo tracks endoscopes within the Endoscopy Unit, directly to the procedure room or the patient. With numerous options for reporting and statistics, you can base procedures on best practices and actual data rather than on assumptions.
T-DOC Endo:
Facilitates compliance with national standards, such as endoscope expiration time requirements and handling specifications
Provides a documented record that all endoscopes are disinfected according to your hospital's required processes — as well as local, national, and international regulatory standards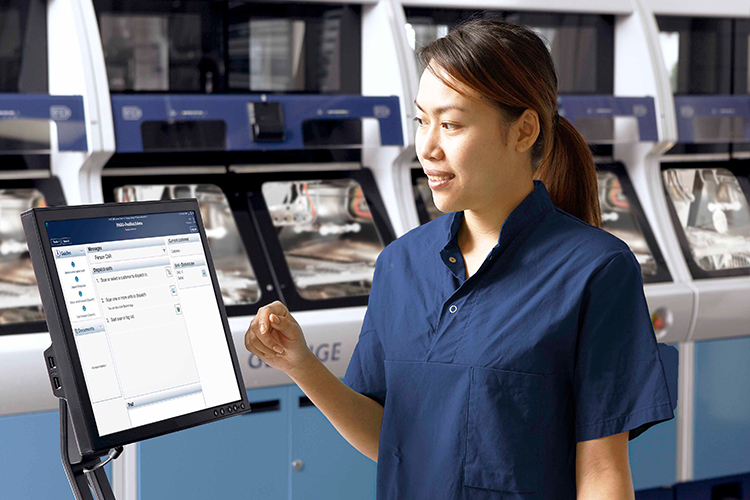 Handling endoscope complexity
T-DOC Endo minimizes potential damage and increases utilization by providing various methods to ensure endoscopes and other equipment are being utilized according to the manufacturer's reprocessing instructions. This is integral to appropriately and effectively reprocess today's high-value and highly complex endoscopes.
The intuitive user interface keeps human errors to an absolute minimum by offering clear guidance at each location and ensuring that selected handling steps and endoscope-specific procedures have been followed.
*Pictured ED-Flow devices not available in United States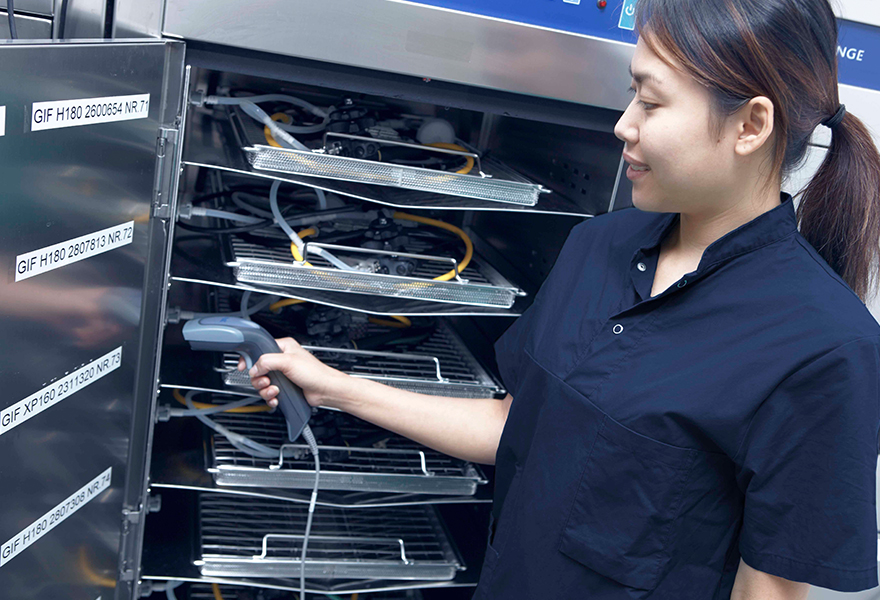 Providing integrated and seamless solutions
It's important to ensure your hospital automatically documents critical steps while effectively utilizing your high-value endoscope inventory. That's why T-DOC Endo interfaces with reprocessing equipment, such as automated endoscope reprocessors and drying cabinets.
T-DOC Endo can also be interfaced with hospital information systems, surgical scheduling, materials management, and financial systems.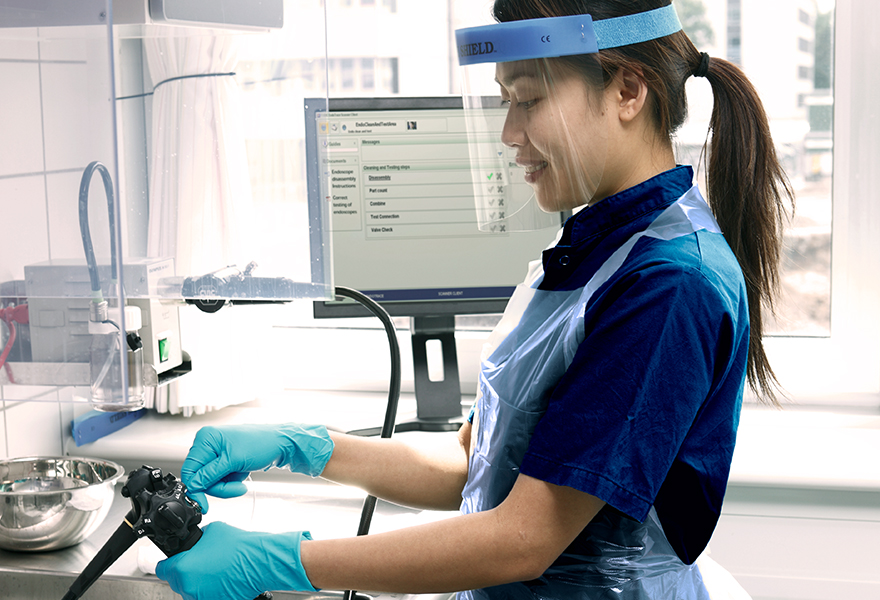 Directly impacts savings within the Endoscopy Unit
T-DOC Endo maximizes endoscope inventory by:
Tracking costly repairs
Managing non-conformance and quality issues
Reducing manual processes
Ensuring endoscopes are processed in appropriate cycles to prevent costly damage
Marketing Sales - Brochures
Optimize your complete sterile workflow
Marketing Sales - Sales Flyer
Support a fully-digital workflow by storing your machine process data while eliminating the need for paper records. Data can easily be logged, stored, accessed and retrieved for documentation and regulatory purposes.
Technical Sales - Product Specifications
The T-DOC Endoscope Module allows you to maintain a complete overview of the status and location of your endoscopes.