A fully digital sterile workflow
T-DOC Select provides uncompromising quality assurance by guiding, documenting, and tracking all processes in the sterile production. T-DOC Select provides a fully digital sterile workflow enabling regulatory compliance.
Documentation and traceability of the sterile production
T-DOC Select manages the sterile production while ensuring full traceability of all processes.
Connecting all processes to the patient
Any instrument linked to a patient can be tracked reliably to the actual tray it is coming from, the unique contents, the unique wash and sterilization process, relevant staff, all repairs, and any historical information. If any steps were skipped, or any processes failed, staff are immediately alerted, and a recall can be initiated.
The audit trail functionality records all changes made to records in the T-DOC Select database. Thereby, it provides the hospital with all necessary documentation for regulatory compliance.
Complete registration of repair
T-DOC Select uniquely tracks repairs of surgical instruments, including vendor information, costs, and expected duration. Staff know where and when each repair took place, as well as which procedures were followed. Overviews and repair statistics allow for leveraging fair and favorable demands when re-negotiating contracts with instrument or repair vendors.
Accurate and consistent handling
T-DOC Select provides CSSD staff with guidance and detailed assembly instructions.
Training of new employees is made easy
With the trigger functionality, T-DOC Select prompts users with an alert to ensure correct handling. For example, you can get assembly or maintenance instructions, packing instructions or fast track requirements.
The on-screen packing list with picture and video instructions support new staff and reduce the risks associated with uncertainty. When training new employees or facing language barriers, the clear visual and written packing instructions contribute to an optimized workflow.
Quality assurance of your production
The T-DOC Select CountAssure functionality allows for the tray to be packed according to a predefined min. and max. content. Also, the present count of instruments in the tray is listed in T-DOC Select . The staff must confirm that each instrument is included in the tray prior to its registration and further processing. This also enables instrument count in the return area, thereby ensuring that the received tray is complete.
Workflow optimization via data insight
T-DOC Select helps hospital and department managers document and meet KPIs
T-DOC data intelligence improves the cross-hospital workflows
T-DOC Select constantly collects an immense data pool on topics such as equipment statistics, instruments, staff, stock, endoscopy, purchasing, costs, invoicing, etc.
With T-DOC Select's structured data approach, all the numbers and statistics turn into valuable key components for analyzing and improving hospital workflows. Issues and gaps that need attendance are quickly identified and decisions can be based on data, not assumptions.
Automatic reporting according to your requirements
Reports can be extracted in T-DOC according to specific needs in terms of content, visual appearance, frequency, and access. Subscriptions and scheduled reports can be set up to pre-defined recipients at pre-defined frequency. Continuous monitoring and comparison are thereby made easy.
The reports are based on historic data so current customers may build their data on up to 20 years of production.
Integration with CSSD reprocessing equipment
Combine with T-DOC Data Logging for full equipment utilization
Meet regulatory and hospital-specific needs
Combining T-DOC Select with T-DOC Data Logging allows for real-time process data to be documented in T-DOC Select. Staff will know which equipment process ends next, and when and where to collect instruments for further reprocessing. Staff is provided with a clear on-screen overview of all reprocessing equipment status including charts, graphs and lists for each cycle.
 Optimize production and minimize maintenance costs
With T-DOC Data Logging you can benefit from equipment statistics. Creating reports on equipment usage, batch documentation, processes with errors etc. allows you to optimize your production and usage of equipment in terms of balancing the use, wear and tear of all machines.
In addition, T-DOC directly interfaces with AGSs, heat sealers and incubators to further strengthen process documentation. Interfacing with incubators allows for monitoring, documenting and approving all processes associated with indicators.
Management reporting
T-DOC Select is a future-proof investment and add-on functionality can easily be added along the way as your needs evolve. T-DOC Select can also easily be upgraded to the advanced T-DOC 2000 solution.
T-DOC 2000 can interface to operating room, materials management, patient, and finance systems making T-DOC an essential and integrated part of any hospital. Additionally, adding RFID, automation and robotics solutions optimize the workflow with greater operational excellence.
A greater array of modules opens the opportunity to communicate across locations, handle multi-site facilities, automatically prioritize next day needs and provide more accuracy and accountability pre- and post-surgery.
You can extract reports on topics such as:
Turnaround time
User efficiency
Instrumentation history
Stock management
Basis for invoicing (including repairs)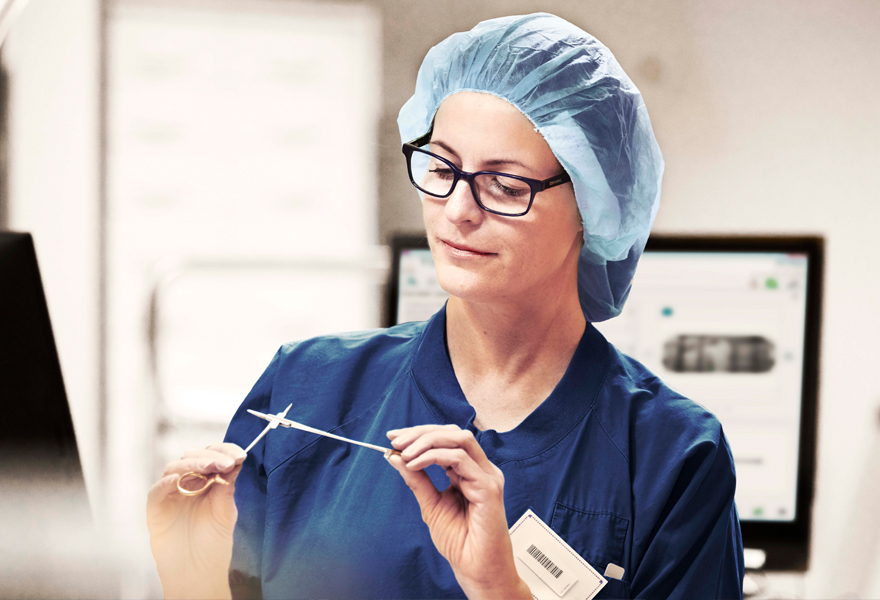 Quality assurance and regulatory compliance
T-DOC Select enables you to meet the regulatory requirements of the CSSD by tracking the flow through decontamination, assembly, sterilization, and the dispatch of goods. Additionally, equipment processes and instrumentation can be directly linked to patients for instant recalls and traceability. As a transparent and auditable solution, T-DOC Select also provides all the necessary documentation for internal compliance.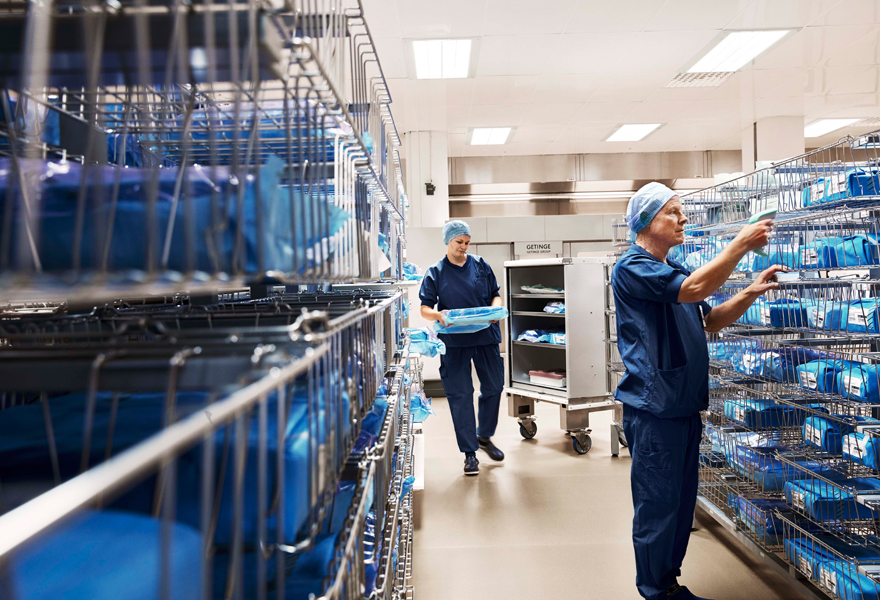 Sterile workflow optimization
An optimized sterile workflow provides a hospital with improved resource utilization when it comes to staffing, instrumentation, accurate prioritization, and processing equipment. By providing staff instant access to valuable tools, alerts, and various reports, T-DOC Select dramatically improves sterile workflows in your reprocessing department. The result is a safer, calm and more reliable patient experience.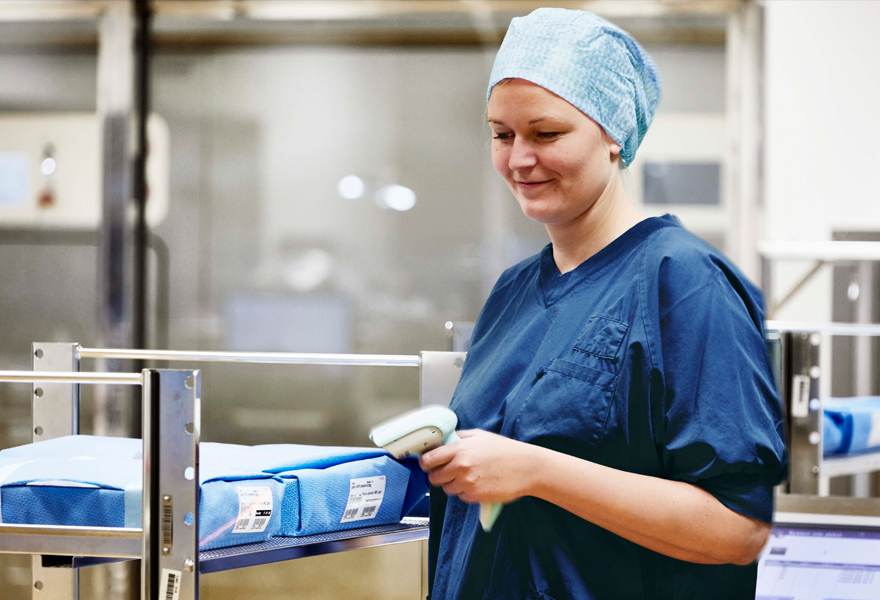 An intuitive and flexible solution
T-DOC Select is an easy-to-use solution that guides the sterile staff with step-by-step instructions, notifications, images and videos to ensure correct handling of instruments and trays. T-DOC Select assists staff with selecting what instruments and trays to use first based on expiry date. This reduces time-consuming and costly re-sterilization.
T-DOC Select is flexible and can be adapted to match your local and regional regulatory requirements. For example, T-DOC Select can keep an audit trail of which users have accessed which records.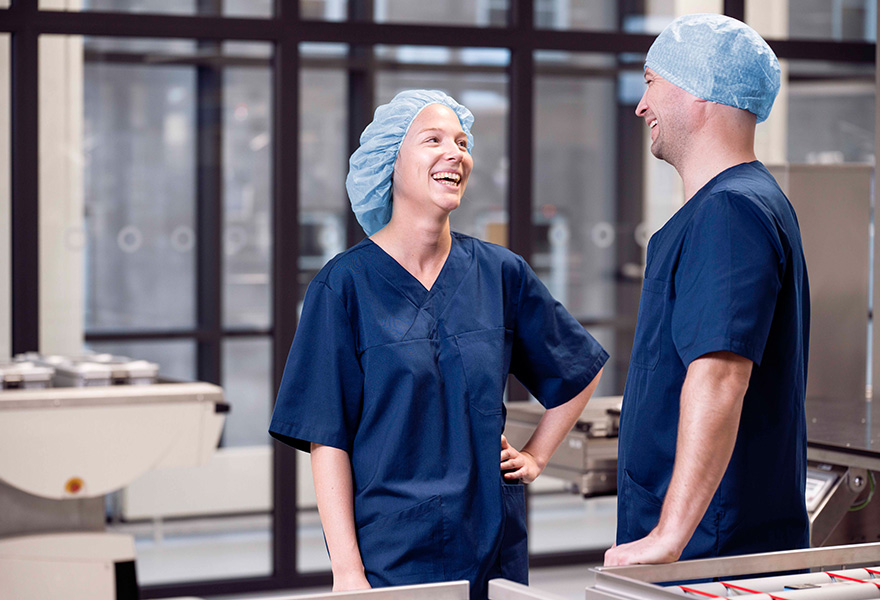 Return on investment
T-DOC Select has a direct impact on cost savings in the CSSD, particularly in terms of less time spent searching for instruments and managing non-conformance. Maintenance and repairs, onboarding time for new staff members, and manual processes are likewise reduced.
Marketing Sales - Sales Flyer