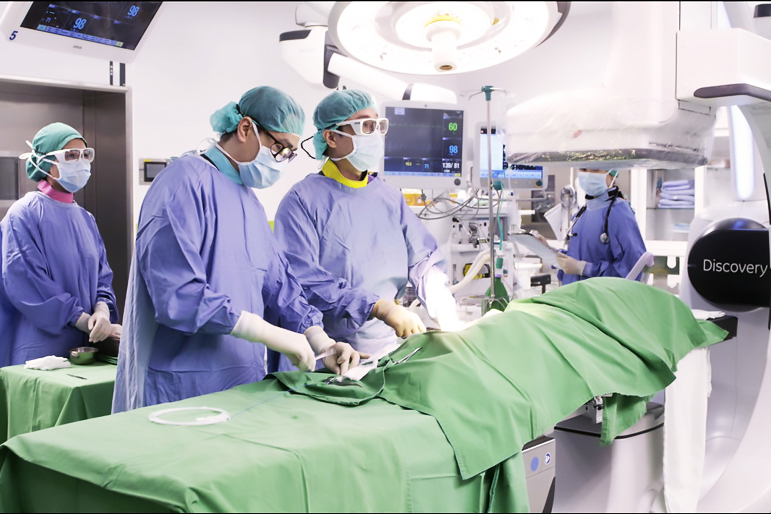 Tzu Chi Hospital, Hualien, Taiwan
The Tzu Chi Foundation strongly believes that the advanced surgical techniques performed in a Hybrid OR deliver patient benefits that are well worth the investment. Patients benefit from the safety and shorter recovery times that minimally invasive procedures can offer.
The Foundation is a humanitarian and non-governmental organization (NGO) dedicated to the health and wellbeing of those in greatest need in densely populated, lower-income communities within Taiwan. The adoption of Hybrid OR technology was part of a modernization effort at Hualien, the oldest facility in the hospital network.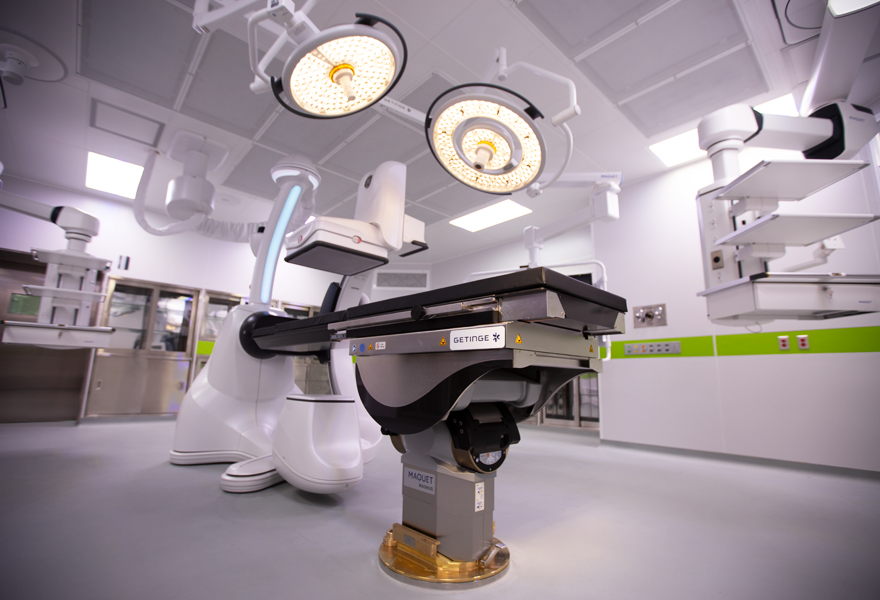 An experienced provider helps to reduce project risks
The hospital required an extensive remodel to accommodate the Hybrid OR suite, bringing together imaging systems by GE Healthcare with equipment and construction handled by Getinge. Getinge was chosen as an experienced partner with a complete solution and extensive experience of partnering with leading imaging companies. Working with a single provider helps hospitals minimize risks while enabling efficient workflows and ensure a streamlined installation process.
Why Tzu Chi invested in the Hybrid OR
Hualien Tzu Chi Hospital performs many complex surgeries each year. With the Hybrid OR, the hospital can provide better care for patients needing cardiac surgeries, aortic valve replacement (TAVR), percutaneous transluminal coronary angioplasty (PCTA), orthopedic procedures, or neurosurgery. In this video, we hear from Ji-Hung Wang, Deputy Superintendent, explaining the decision to invest in the latest Hybrid OR technology: "[We have] the responsibility to provide our patients with the latest medical treatments. We need to keep up with the latest technology and use that to help move treatments forward."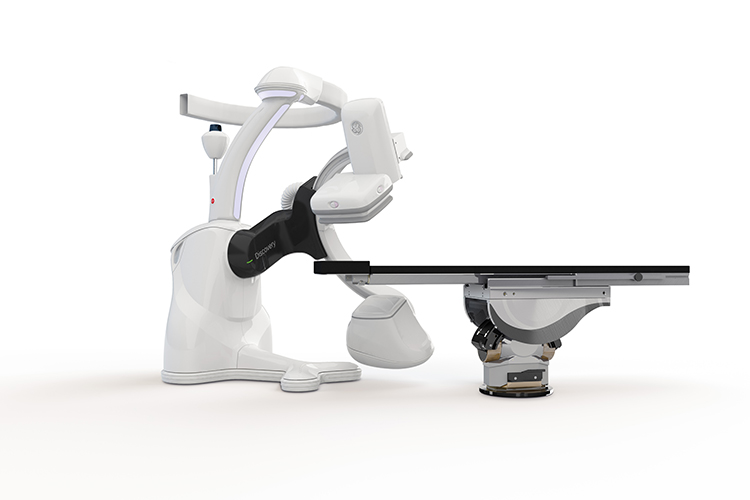 Integrated advanced imaging for effective treatment
The Tzu Chi foundation selected the Discovery IGS 7 OR angiography system from GE Healthcare. The imaging C-arm integrates seamlessly with the Maquet Magnus OR table to optimize intraoperative imaging in a variety of surgical disciplines, including cardiovascular surgery, interventional cardiology, and neurosurgical procedures. The combination offers predicable motion and patient access.
Real-time image guidance can help surgical teams expand their clinical versatility to successfully plan, guide, and assess sophisticated procedures to improve patient outcomes.
Open heart surgery could take more than 10 hours. Because of the technology available in the hybrid surgical suite, the cardiac team can complete the procedure in about one hour. The hybrid procedure is much better for the patient.
The Getinge solution
Getinge was selected for its experience with planning and construction, as well as its commitment to high-quality equipment for the surgical suite. The Getinge IN2 Modular Room System gave Hualien Tzu Chi hospital the flexibility needed to create a Hybrid-ready space without long-term disruption to its existing workflows. The new Hybrid OR features the versatile Maquet Magnus OR Table, which integrates directly with imaging equipment, and can be easily customized to suit any position or procedure type. Maquet Moduevo Ceiling Supply Units and Maquet PowerLED Surgical Lights can be configured to match desired workflows in combination with imaging equipment.
The Tegris OR Integration System gives surgical teams improved access to patient data and images from a single touchscreen interface, improving workflows, and safety.
What does Hybrid OR installation look like?
The Maquet IN2 Modular Room System helps to make installation fast and efficient in both new construction and renovation of existing spaces. This time-lapse video shows the installation process at Hualien Tzu Chi Hospital from start to finish, over a period of 11 weeks.