The Axius Blower Mister helps maintain moisture and increases visibility by gently displacing blood with a controlled flow of saline and CO2.
Accessibility
Low profile, malleable shaft for improved access and maneuverability.
Accuracy
Precise, accurate flow pattern.
Convenience
Convenient on-handle flow control.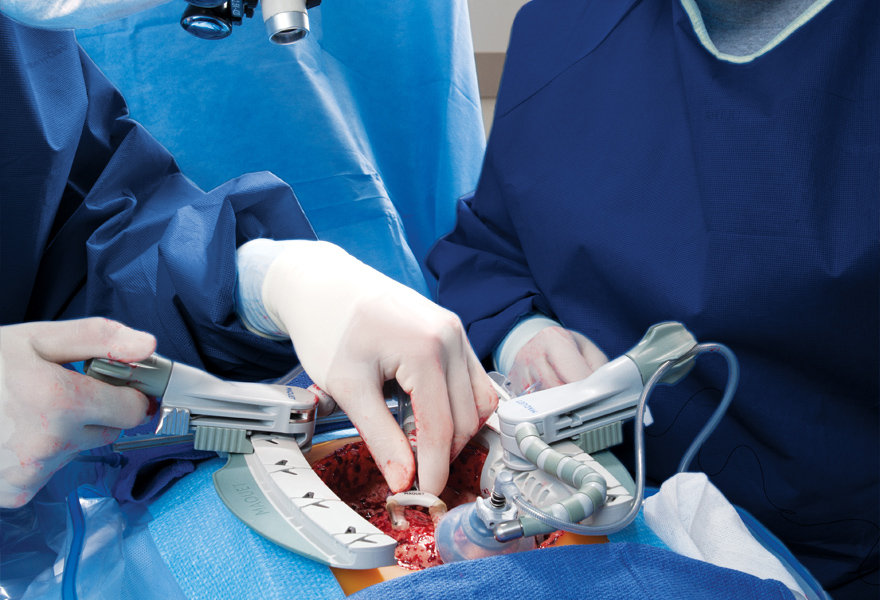 Beating Heart Surgery
Off-pump coronary artery bypass (OPCAB) uses local stabilization of the heart that allows the surgeon to operate while the heart still beats. In contrast, conventional bypass surgery stops the heart and puts the patient on a heart-lung machine during the bypass procedure.
The potential benefits of beating heart surgery compared to on-pump surgery may include:[1]
Reduced incidence of a common irregular rhythm post-operatively (Afib)
Fewer cognitive and neurological effects (for example, a stroke)
Lower incidence of post-operative respiratory failure
Faster recovery rates
Shorter hospital stays
Fewer wound complications
Fewer blood transfusions needed
Marketing Sales - Brochures
Beating Heart Surgery Product Family Brochure, China Coded