An operating table that goes beyond expectations
Maquet Corin is an intelligent guided mobile surgical table that can help to streamline processes in the daily routine of your surgical departments.
Stay fully focused on patients knowing that your operating table is giving intuitive visual feedback that helps manage risks. Easily set up and position patients for optimized site access and ergonomics.
Explore Maquet Corin OR Table
Explore Maquet Corin OR Table
1. Intuitive color-coded user guidance
matches the remote control with the feedback lights at the joints
2. Immediate stop
when collision underneaththe table is detected
Read more
3. Bariatric surgery support
thanks to a load capacity up to 545 kg
4. Streamlined positioning
with simultaneous multidirectional adjustment
Read more
5. Accelerated patient transport
using motorized options and table adjustments while the OR table is in unlock
6. IPC or SFC pads
optimize patient comfort while reducing costly complications
Read more
7. Advanced wireless connectivity
using an internal computer
8. Safe positioning
thanks to the tipping prevention
9. Protection against overloading the OR table
An OR Table to facilitate teamwork and communication
Let the colors communicate to keep you informed
Immediate visual feedback for the whole surgical team. Clear color codes match between the remote control and Feedback Lights at the joints.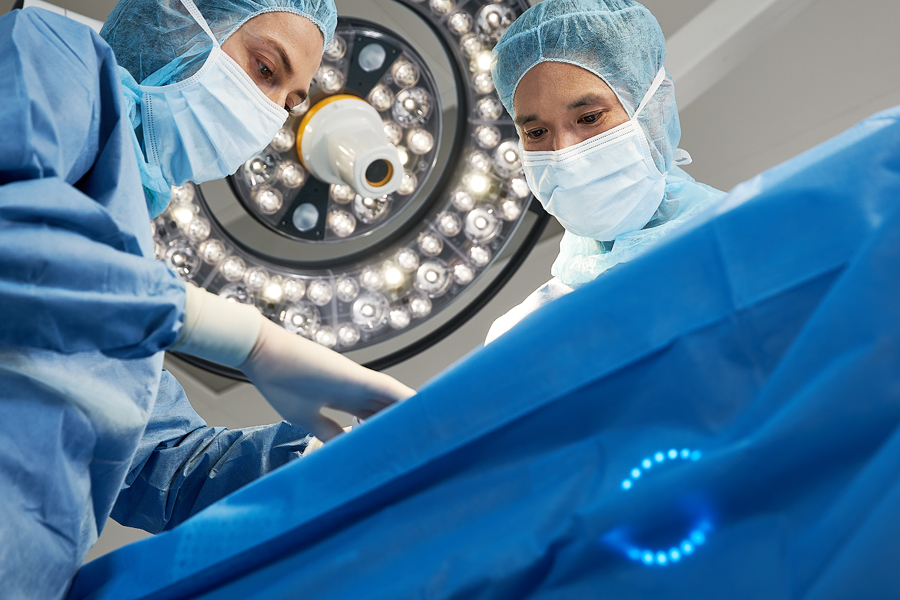 Patient orientation information
Feedback Lights are visible through sterile drapes. LEDs indicate the patient orientation and make it easy to locate the angulation points.
An OR Table to ensure protection of people and equipment
Prevent wrong-way errors with intuitive controls
The collision detection system protects the OR team working around the surgical table as well as equipment such as C-arms or patient warming systems.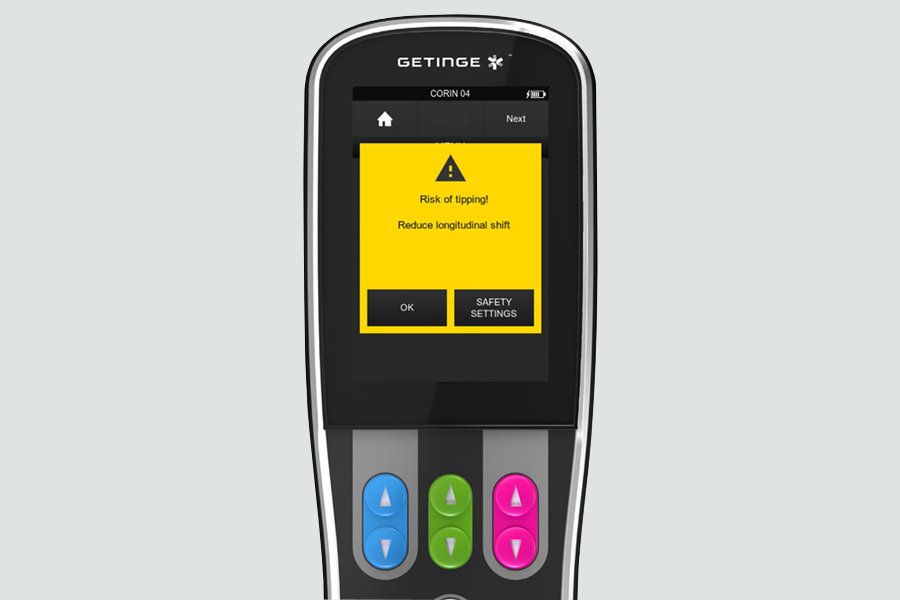 The tipping prevention ensures safe patient positioning
This innovation ensures safer operations for both patients and operating room staff by accurately calculating weight limits, factoring in patient and accessory weights.
An OR Table to save time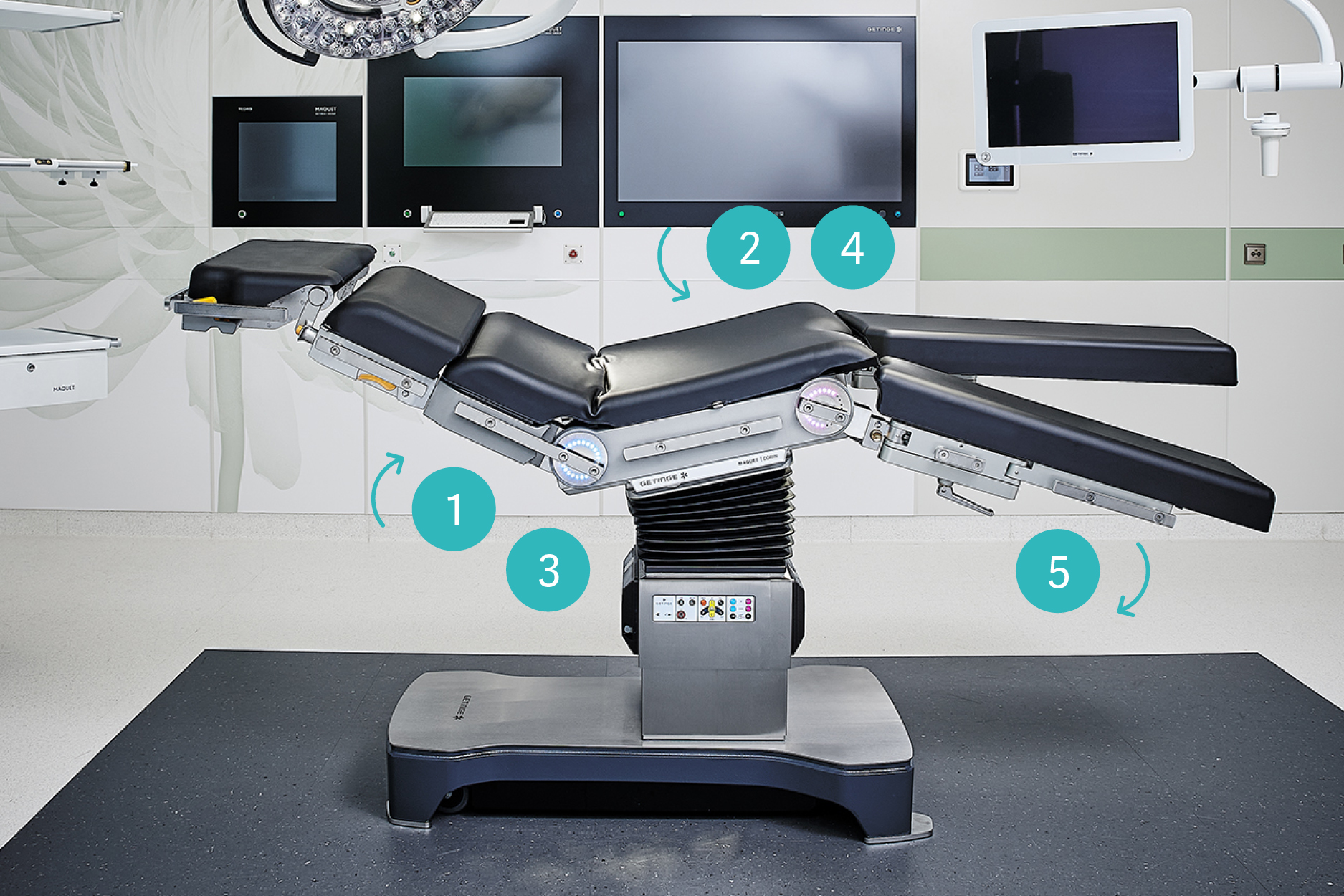 Gentle and efficient patient positioning
Configure up to 30 personalized user sequences with up to 40 waypoints: record your individual path for a smooth patient positioning.
Simultaneous movements
Various simultaneous movement possibilities for a rapid and precise adjustment into procedure-relevant positions.
An OR table to keep you flexible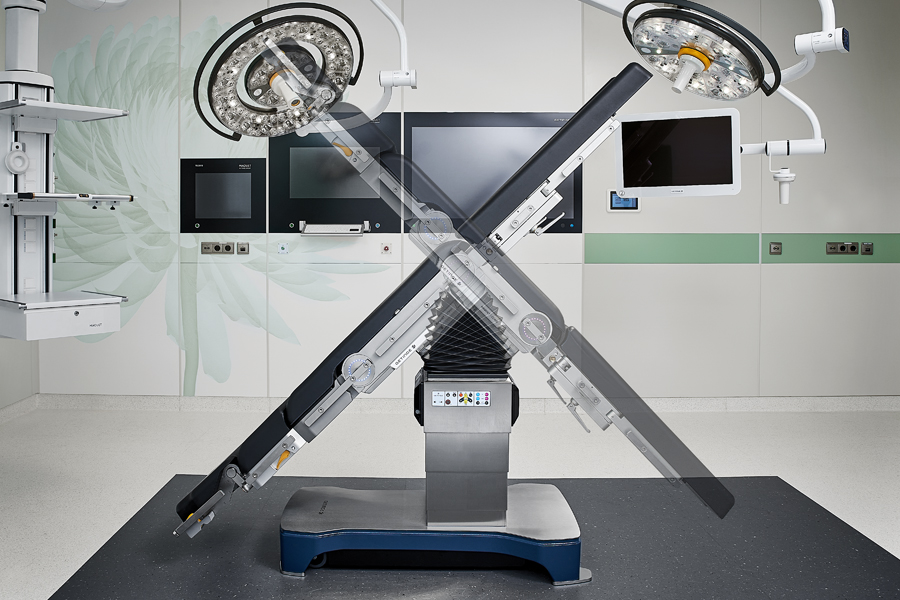 Accommodates all surgical specialties
Trendelenburg / reverse Trendelenburg up to 45°
Lateral tilt up to 28°
Height adjustments from 580 mm to 1,120 mm (22.8 to 44")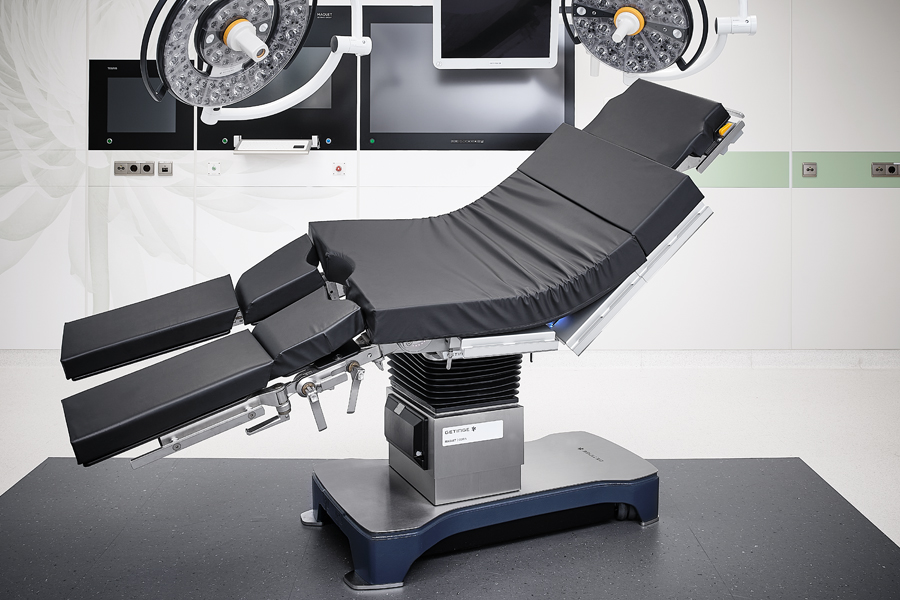 Access to bariatric surgery
Load capacity of up to 545 kg
Bariatric set to enlarge table top combined with extra thick and
extra large paddings
Get connected with Maquet Corin lifecycle management
Through the connected operating table, biomeds and service technicians, can easily access a wide range of service data and usage statistics. Making sure your operating table is always ready to perform when needed for a surgery.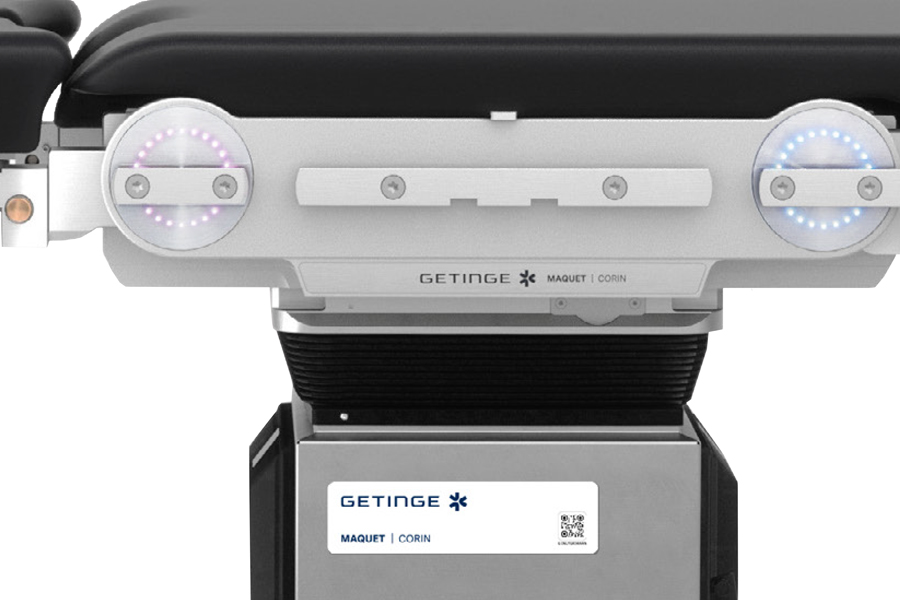 In the OR via QR code
In the operating room, easily and fastly access to overview of online resources:
Instructions for use (IFU), HTML and PDF
Resources and links
OR table details and status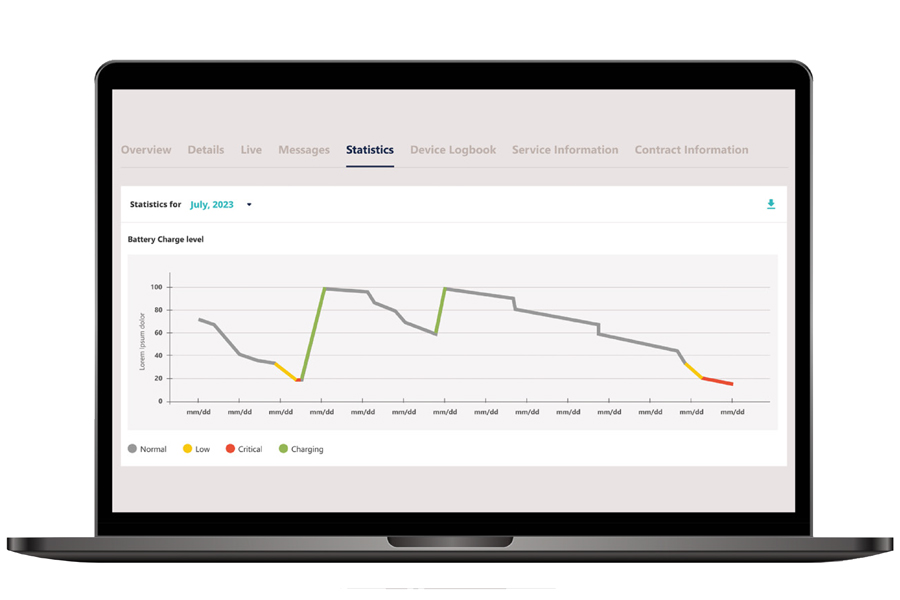 Online via the FleetView web portal
Turn insights in to best practice to identify trends for actions and improve training and drive efficiency
Maximize device uptime in your OR
Easy service and maintenance
Quick remote support from Getinge
Machines up and running, ready to perform



Marketing Sales - Brochures