A foundation for the future
Growing cost pressures require investments in safe and flexible operating tables that can be universally used in conventional or minimally invasive procedures.
Maquet Yuno II surgical table ensures the positioning and access needed to achieve optimum results in open or minimally invasive interventions. The OR table can be configured for any discipline, increasing your options and maximizing the functionality of your operating room. Easy handling ensures that Maquet Yuno II operating table will simplify positioning for even the most complex techniques to help you focus on what's most important: your patients.
Looking for an OR Table to facilitate your orthopedic procedures?
Listen to Dr Marek Jozwiak from the Poznan University of Medical Sciences, Department of Pediatric Orthopedic and Traumatology and discover how Maquet Yuno II operating table can enlarge your possibilities.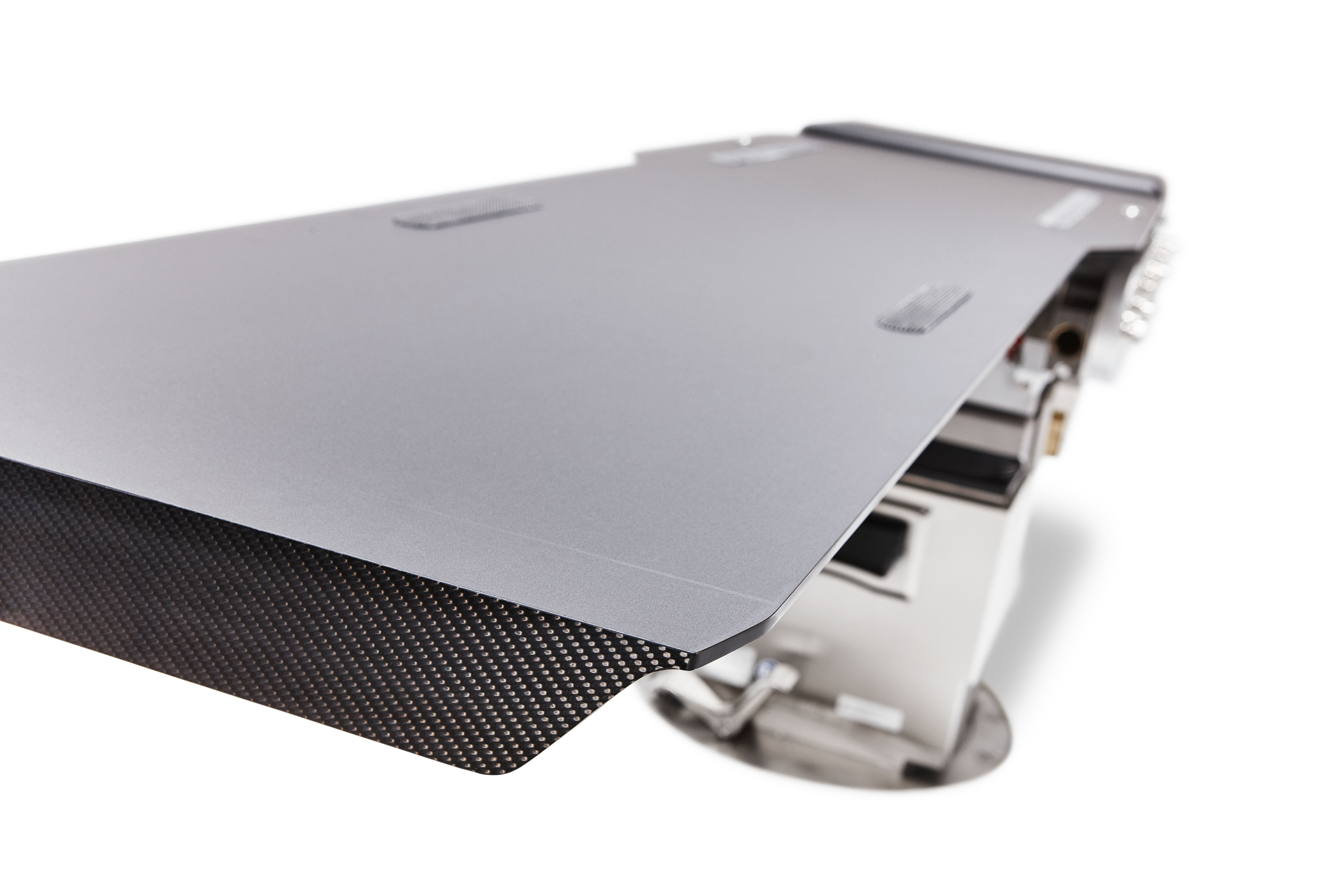 Carbon fiber plate for Maquet Yuno
Intraoperative imaging can improve outcomes for patients, giving surgeons clear insights during the procedure. But imaging technologies require specialized infrastructure to support precise visualization. That's why Getinge has developed a carbon fiber (CF) plate to provide unrestricted radiolucency for pelvic, cardiovascular, orthopedic, and traumatology procedures.
The CF plate has interdisciplinary functionality, expanding the capabilities of your surgical suite. With an X-ray range of up to 1,200 mm, the C-arm can be positioned to create an imaging window at nearly every angle.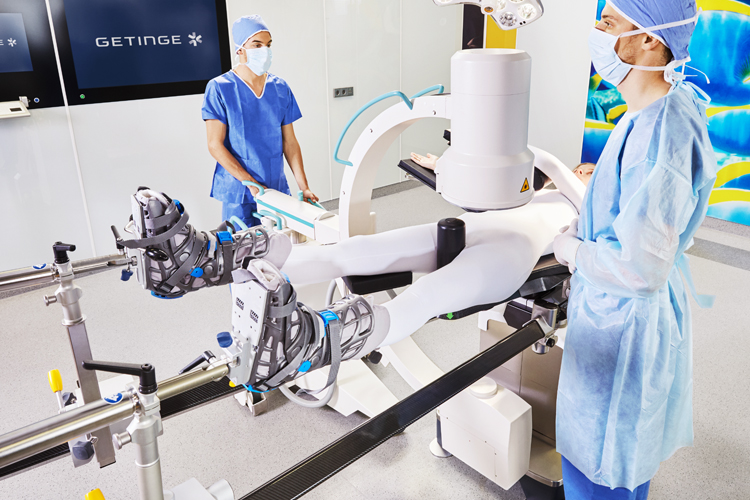 The right choice for minimally invasive techniques
Minimally invasive surgery (MIS) can improve patient outcomes and save costs. Maquet Yuno II surgical table supports a variety of positions, bringing the benefits of MIS to patients of various sizes. Radiolucent carbon fiber accessories improve intraoperative diagnostics that are critical to achieving optimal outcomes.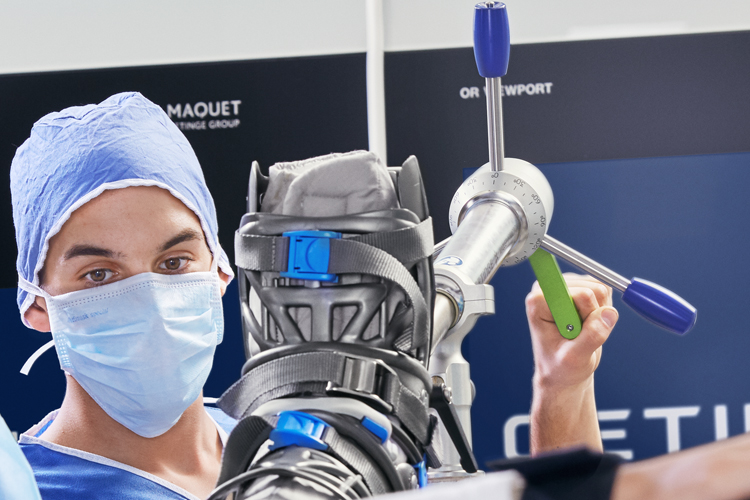 Quick configuration
When trauma patients arrive in your emergency department, there's no time to lose. Night or day, your OR must be ready. With the flexible Maquet Yuno II Mobile Operating Table, it's easy to quickly configure the table to meet the needs of the procedure and surgeon, even with limited staff on call.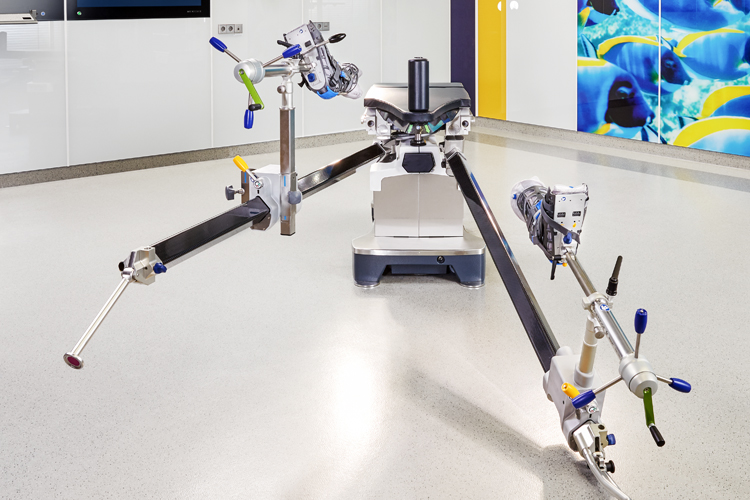 A cost-effective resource
All hospitals are facing the cost pressure of doing more, doing it better, and doing it safely. Maquet Yuno II OR table is flexible enough to be used as a universal table, extending the functionality of your operating room. Compatibility with our existing surgical accessories maximizes your existing investment, reduces your upfront costs, and minimizes the need for training.
Accessories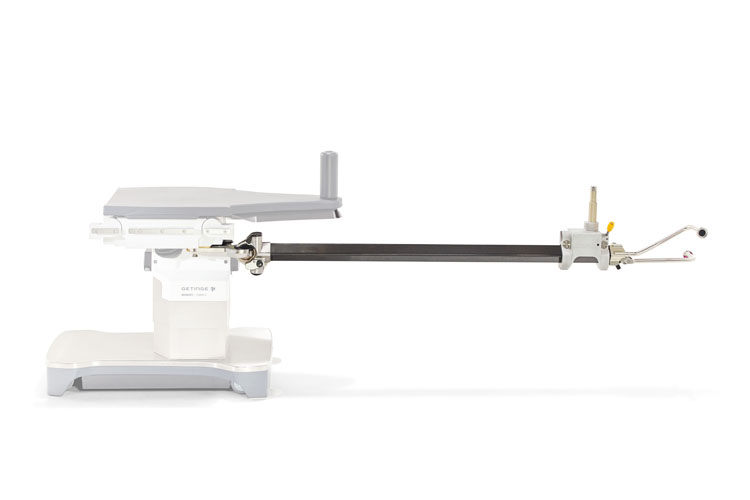 Traction bar with ball joint including slider
The ball joint is moveable in all directions, supporting DAA procedures and enabling advanced MIS techniques. The slider makes it easy to establish traction, saving time and improving efficiency.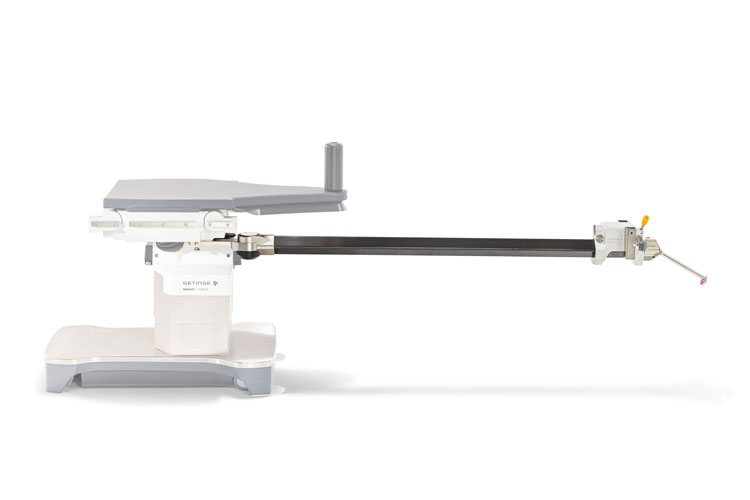 Traction bar including slider
The radiolucent carbon fiber traction bar gives better quality images for improved diagnostics and better patient safety. The slider glides easily over the bar for simple traction setup, saving time and minimizing physical strain.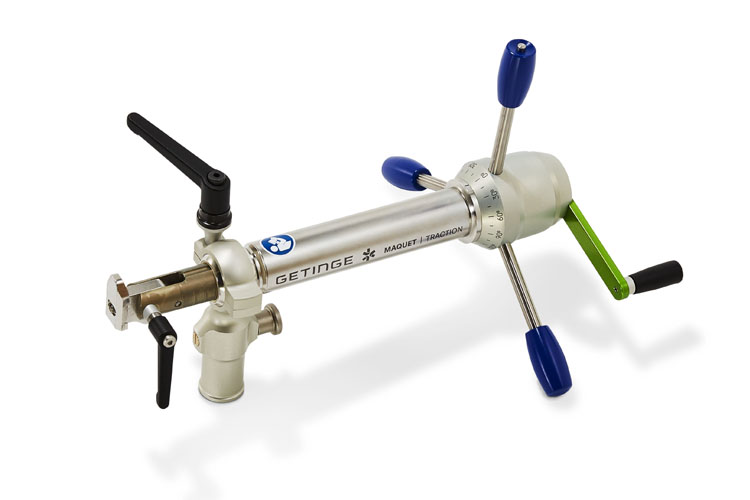 Screw tension device
The star-shaped handle of the screw tension device can be easily and precisely operated with just one hand. It is equipped with a degree indicator that enables fine tractions to ensure the precise positioning needed for optimal outcomes. It can be attached to the traction devices of Maquet Yuno II and it is also compatible with our existing extension sets.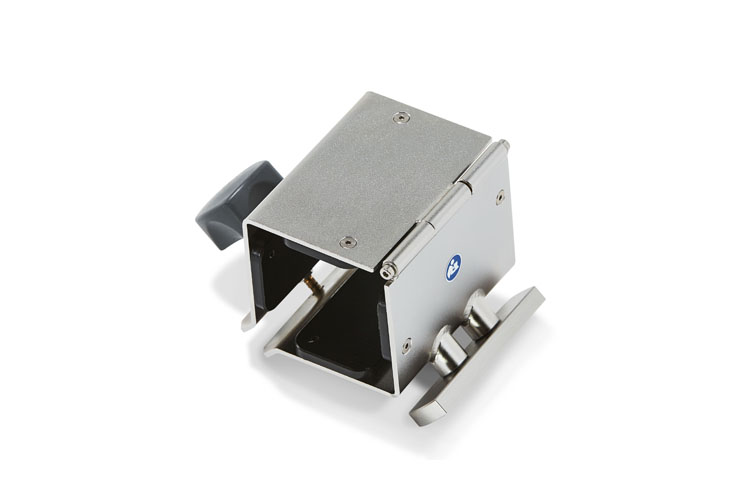 Sliding clamp
The sliding clamp can be easily moved along the carbon fiber traction bars for precise positioning of accessories where they're most needed. It attaches to both bars, allowing you to deploy additional accessories during surgery.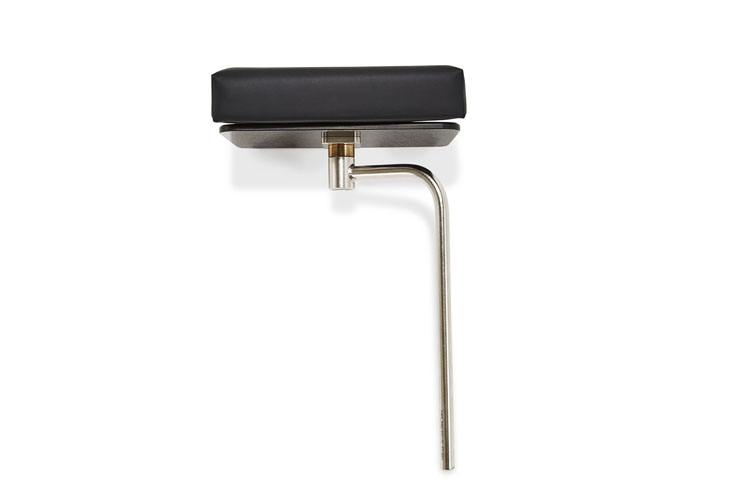 Support plate
The support plate supports the non-operative leg during surgery, improving patient comfort and preventing overstretching of the knee. It can be attached to the sliding clamp for flexible positioning anywhere along the traction bars.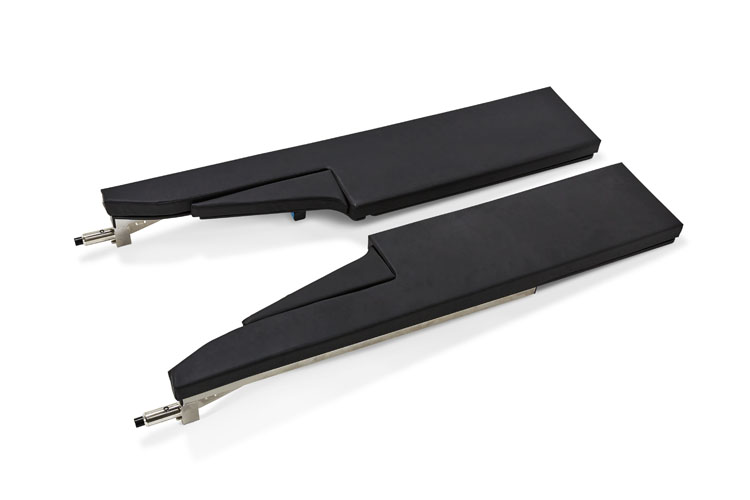 Leg plates
Leg plates offer additional support during induction, keeping even the tallest patients safe and comfortable.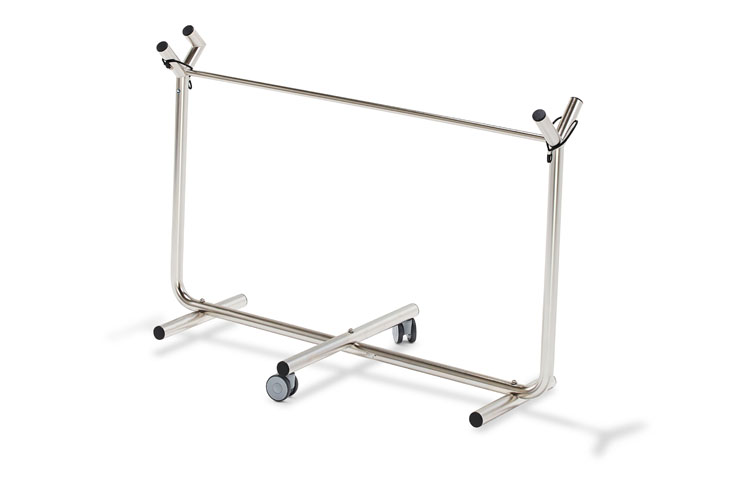 Trolley for traction bars
The trolley for traction bars is designed to roll close to the table, minimizing the need to carry the bars. It improves workplace ergonomics and reduces the risk of injury.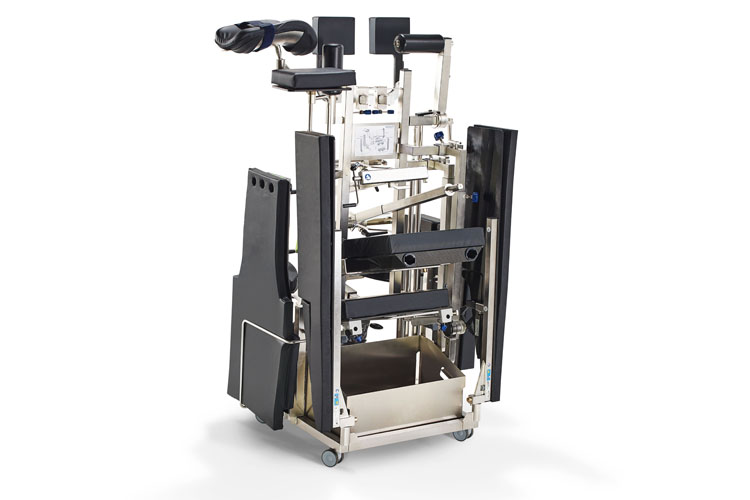 Accessory trolley
The accessory trolley can accommodate many accessories in a small space, while still providing fast and ergonomic access. Even when fully loaded, it is very easy to maneuver.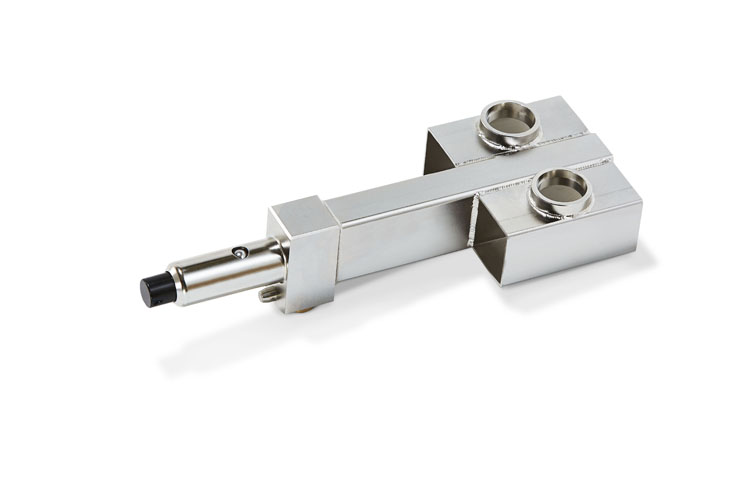 Adapter for counter-traction post to femur
The adapter for counter-traction post to femur allows our existing counter-traction posts to be used on the Maquet Yuno II table to maximize the ROI of your OR table investment and minimize implementation costs.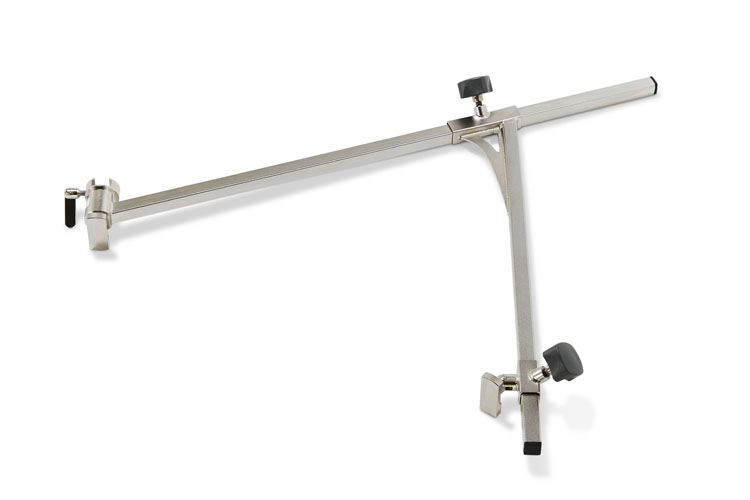 Traction frame for prone and side positions
The traction frame gives surgeons the flexibility to position the patient in prone or side positions for pelvic surgery to improve working conditions and deliver the best possible results for the patient.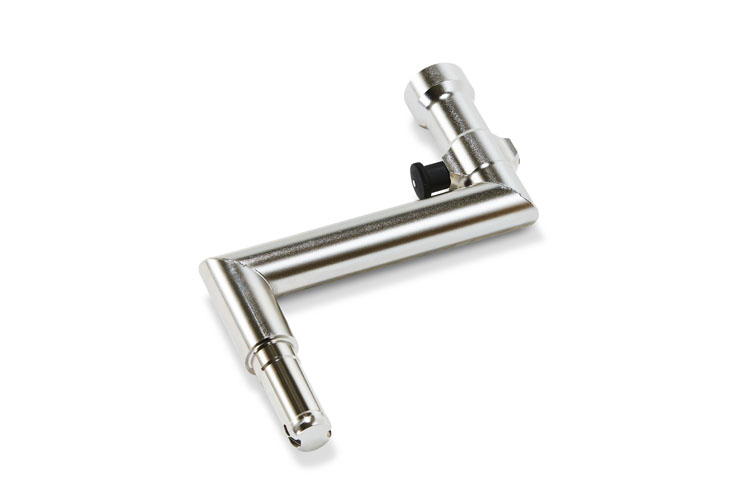 Elongation adapter for hip scope
The elongation adapter enables the use of the screw tension device for tall patients, eliminating the need for scrub nurses to pull the leg manually. This frees staff resources for more important tasks, and improves patient safety.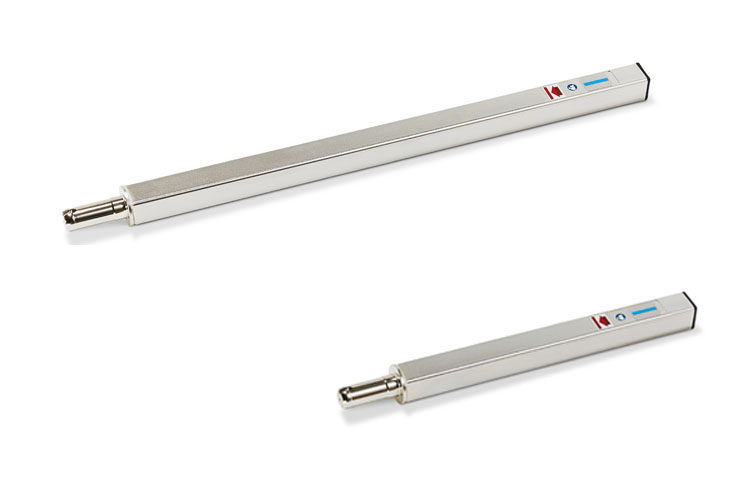 Vertical adjustment long and short
The vertical adjustment positions the leg higher for improved site access and patient safety. Two lengths are available to meet specific patient needs and to increase the variety of positioning options.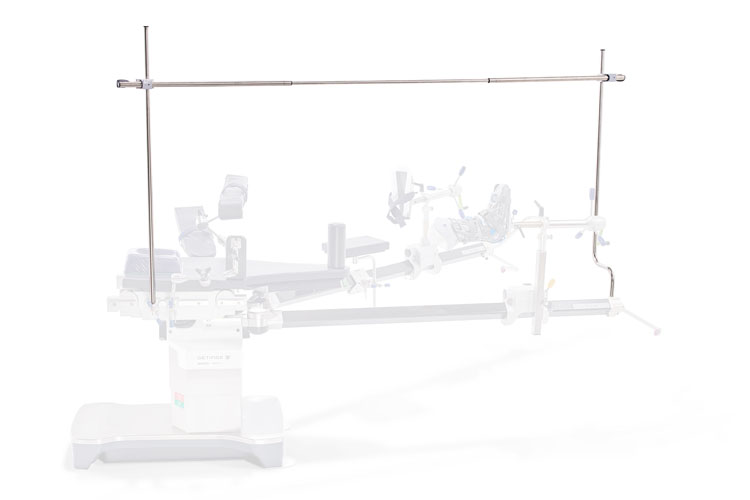 Frame for sterile drapes
Securely attach the drape to fixed attachments for quick and easy setup. This frame is recommended if only one sterile drape is used for femur fractures.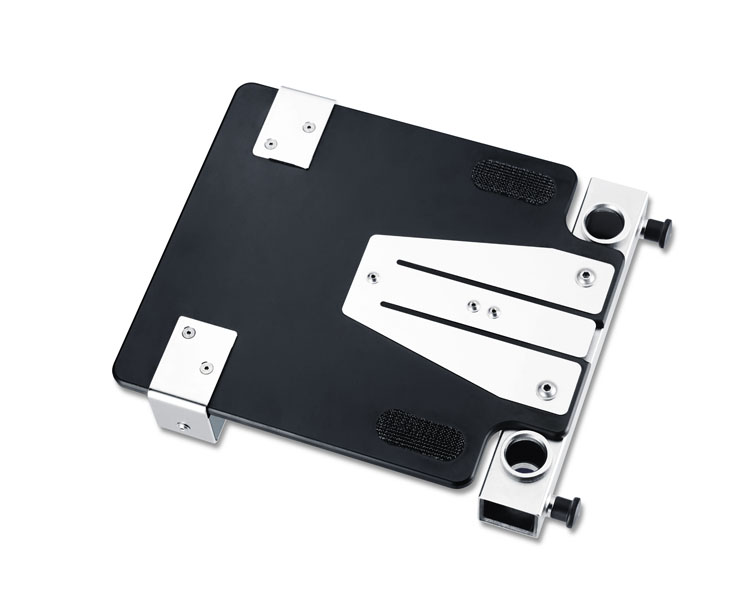 Tibia adapter
Easily mount our existing tibia and fibula extensions to Maquet Yuno II with the tibia adapter.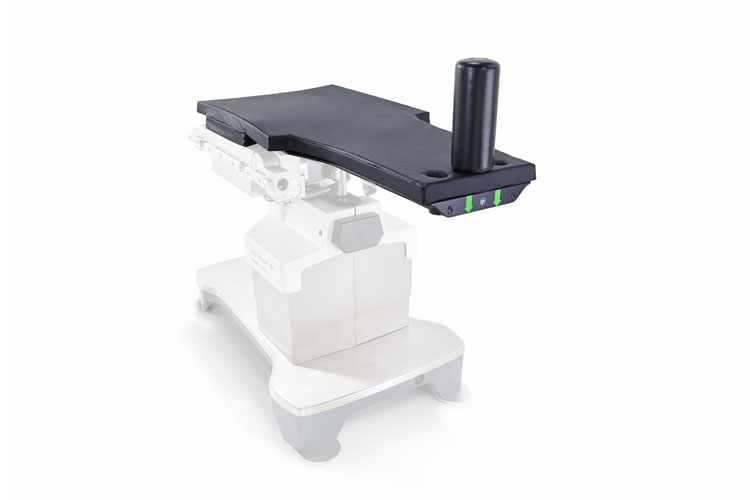 Extension plate with three holes
Improve access to pelvis with variable positioning options of the countertraction post. 360° radiolucency provides excellent imaging quality.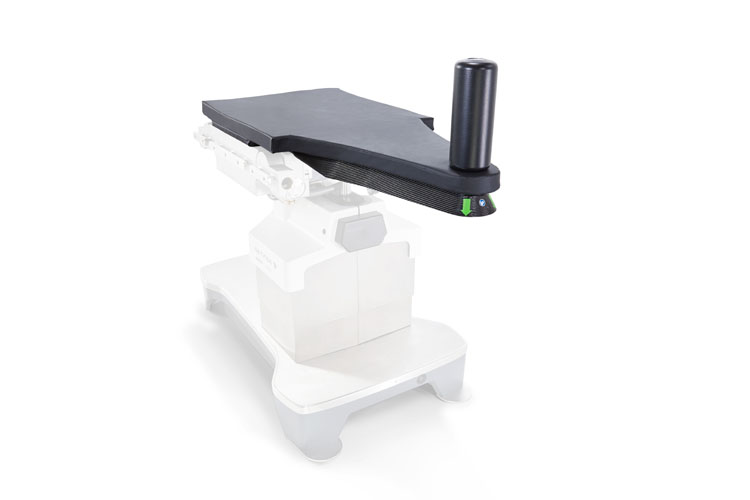 Extension plate with one hole
The smart design of the extension plate with one hole improves access to hip. 360° radiolucency improve intraoperative imaging.
MIS positioning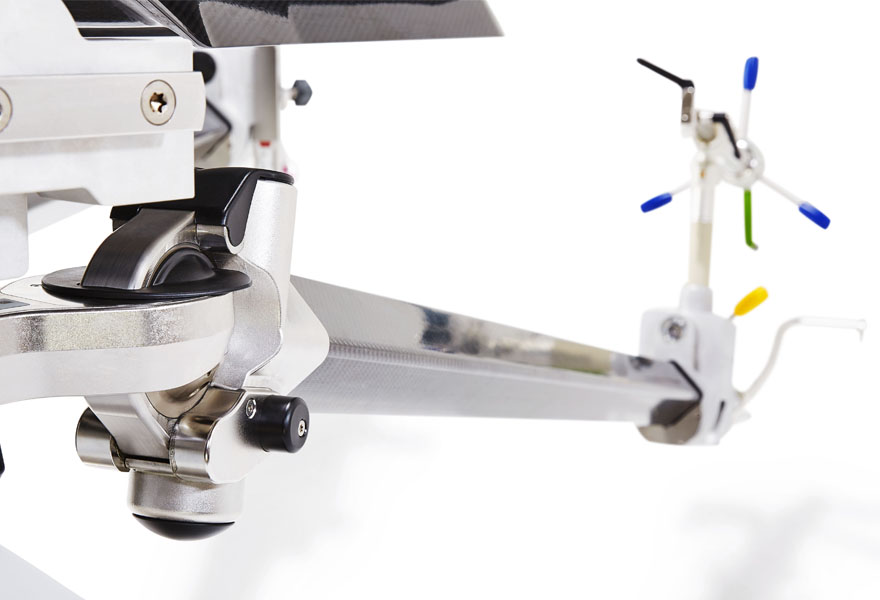 Simplifying DAA to total hip replacement
The direct anterior approach requires a complex course of leg movements. The traction bar with ball joint mimics the smooth multidirectional movement of the hip itself. This Maquet Yuno II surgical table bar is easy to operate, flexible to position, and securely locked to prevent overextension and keep the patient safe.
Fast and simple traction set-up so you can focus on the patient
Precise leg rotations to prevent injuries
Smooth multidirectional movement optimizes access to the surgical site
Smart design improves workflows and minimizes strain for the surgical team
Carbon fiber elements support intraoperative imaging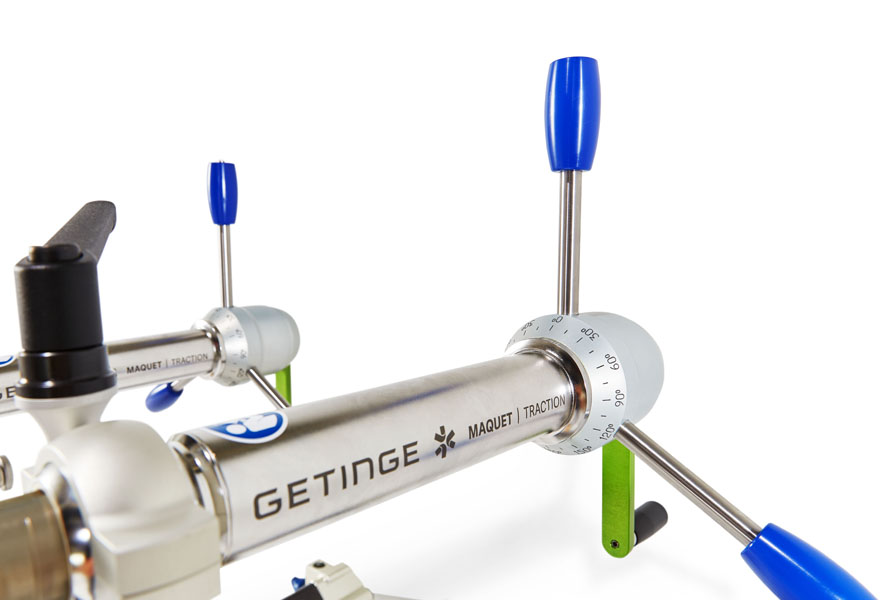 Maximizing traction for hip arthroscopy
In order to gain proper access for hip scope procedures, the femoral head must be pulled out of the acetabulum under maximum traction. Maquet Yuno II surgical table is designed to comfortably enable strong traction of up to 80 kg. It offers the flexibility needed to handle a diverse patient population, preventing manual strain on the scrub nurse.
Increase patient safety with improved ventral capsule release
Improve working conditions with maximum traction of up to 80 kg
Simplify workflow with slide function and screw tension device
Increase flexibility to handle a patient population of diverse sizes with elongation adapter
Flexible set up opportunities on either traction bar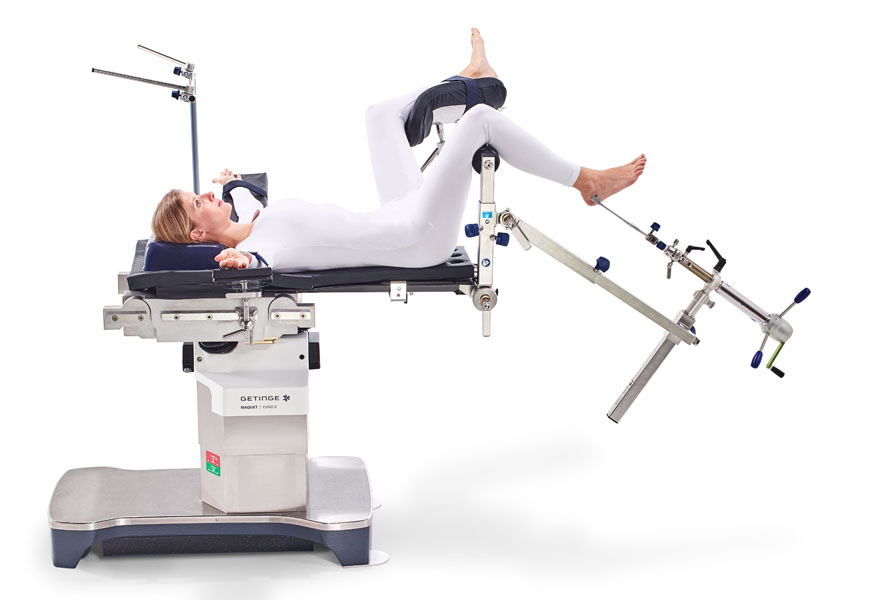 Improving access to tibia
Good access and optimal patient positioning are crucial for the outcome of tibia nailing procedures. An angle of 90° or below improves the access for the tibia nailing. Our existing extension accessories can be used to enable improved angles for tibia access.
Enables improved angles for tibia access with existing extension accessories
Compatibility with existing extension accessories minimizes implementation costs and maximizes ROI of existing equipment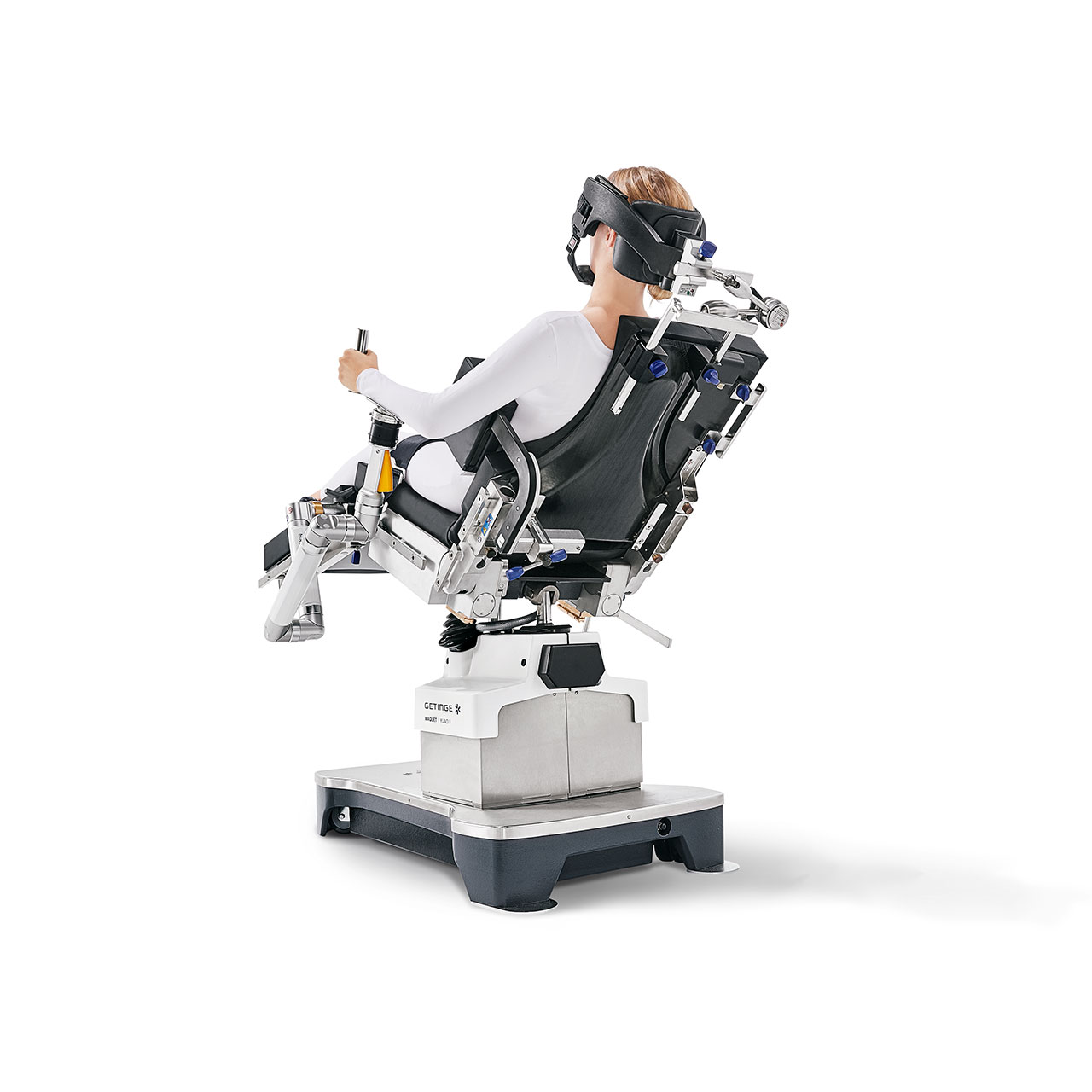 Enhancing imaging possibilities for shoulder surgery
When it comes to the complex demands of shoulder surgery, a large imaging window is essential. Maquet Yuno II surgical table offers an accessible and radiolucent design to improve patient safety.
Maquet Yuno II surgical table contours perfectly to the patient's body to comfortably accommodate the full range of shoulder and upper arm procedures
Carbon fiber elements enhance intraoperative imaging to improve outcomes
Fracture and neurosurgery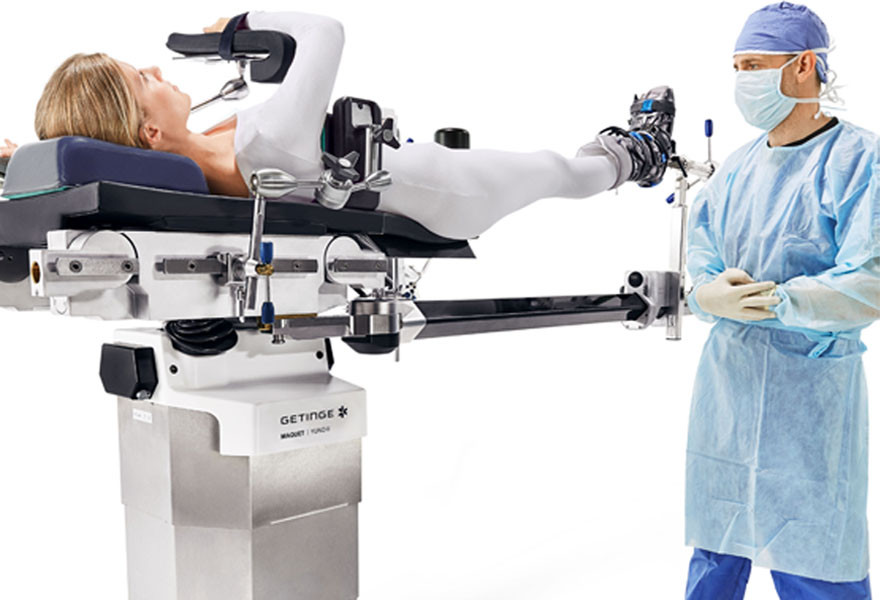 Improving ergonomics for femur fracture repair
The longest and strongest bone in the body, the femur, requires a tremendous amount of force to set fractures. Ergonomic positioning for the surgeon and accessibility of intraoperative imaging are of equal importance for a successful patient outcome. With Maquet Yuno II, surgical teams can easily position the table in the ideal configuration for both surgeon and patient. The smart design of the carbon fiber traction bars reduces the complexity of femur set ups and improves the surgical workflow.
Highest table settings on the market improve ergonomics for the surgeon
Carbon fiber bars improve intraoperative imaging
The smart design of the carbon fiber traction bars reduces the complexity of femur set ups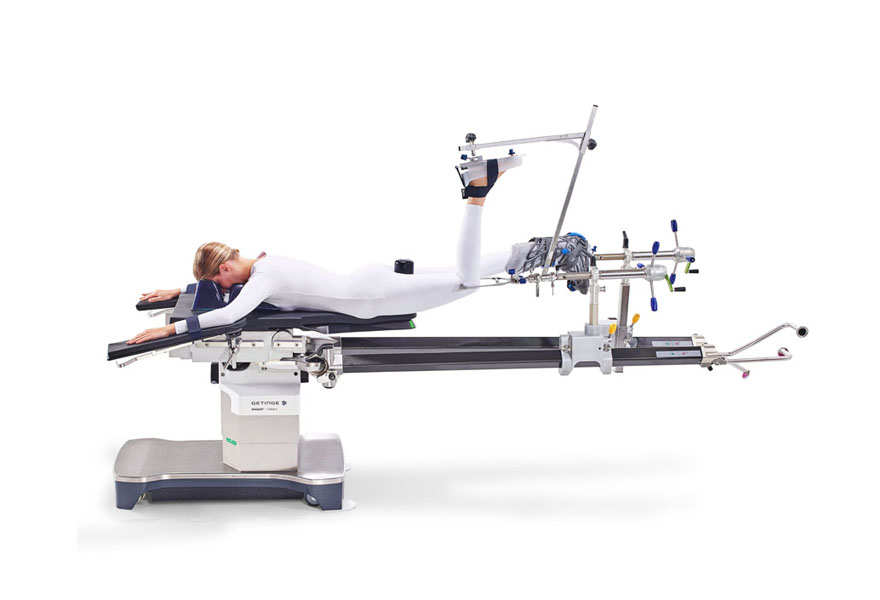 Providing excellent imaging access for pelvic fractures
Traumatic pelvic fractures often cause extensive bleeding and organ injuries that require urgent treatment and clear intraoperative imaging. Maquet Yuno II can reduce the time to treatment, a critical factor in survival rates for traumatic pelvic injuries.
Quick set up to reduce the time to treatment
Flexible prone, supine and lateral positioning to meet surgeons' preferences
Carbon fiber devices enhance imaging quality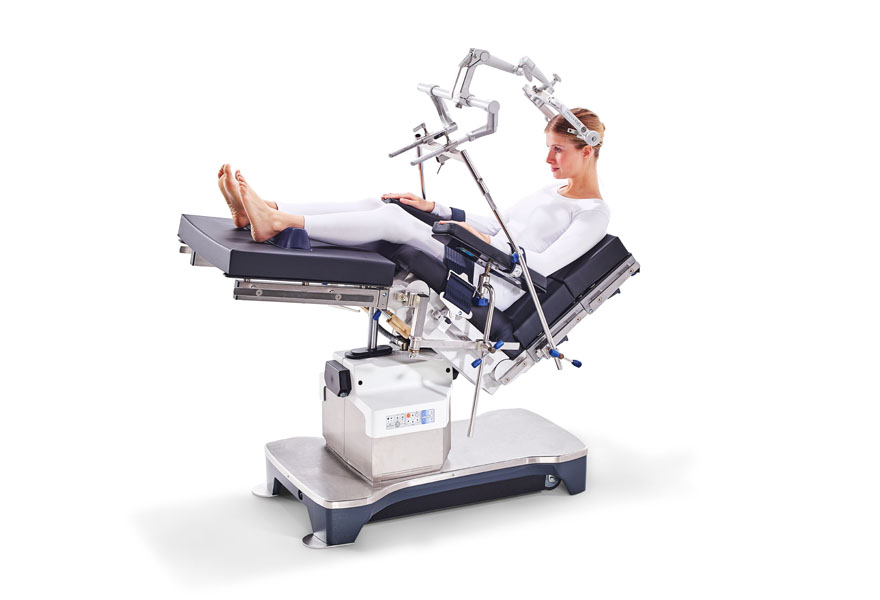 Ensuring exceptional stability for neurosurgery
Neurosurgeons require the utmost stability as they work with delicate nerve structures. Maquet Yuno II incorporates several important safety features to prevent accidental table movements.
Cast iron three-point stand provides excellent stability
Lock functions eliminate accidental table movements
Flexibility to set up a variety of neurosurgical positions
Marketing Sales - Sales Flyer
Visit our Academy – training and education designed to enhance your proficiency