Strategic partnerships to meet your healthcare challenges
With the UK and Ireland facing growing healthcare challenges we can offer a strategic partnership in the form of a Flexible Commercial Solution. Working together we will find a solution that will improve efficiency and productivity and minimise your financial and operational risk. So your teams can focus on what they do best - providing efficient, high quality healthcare.
How we work with you
We start by listening to you, analysing what you do now and understanding your strategic priorities for the future. Then we find a solution to fit your individual needs. We maintain the solution throughout the life of the contract with an ongoing clinical training programme for your staff. As the relationship develops, we continue to support you in finding new ways to help you become more efficient and deliver even better outcomes for patients.
Top Benefits
Flexible solutions designed around your needs
Together we design solutions around your hospital's individual needs. These solutions will grow with you and you will have the flexibility to make changes at any time. Uptime will be guaranteed so that you can get operational certainty and peace of mind.
We take the risk, so you can focus on patient care
We guarantee that our solution will perform as well on the last day of the contract as on day one. This means that we maintain all equipment to guaranteed availability, so you can plan your work flow with confidence. We also carry out safety related updates and improvements at no extra cost.
Case Study from Redditch Hospital
When an NHS hospital urgently needed a new endoscopic decontamination facility to help regain its JAG accreditation, there were a number of obstacles to overcome. Read about how we worked with the Alexandra Hospital in Redditch to find a Flexible Commercial Solution that enabled them to transform a vacant clinical space into a new JAG compliant endoscopy reprocessing facility.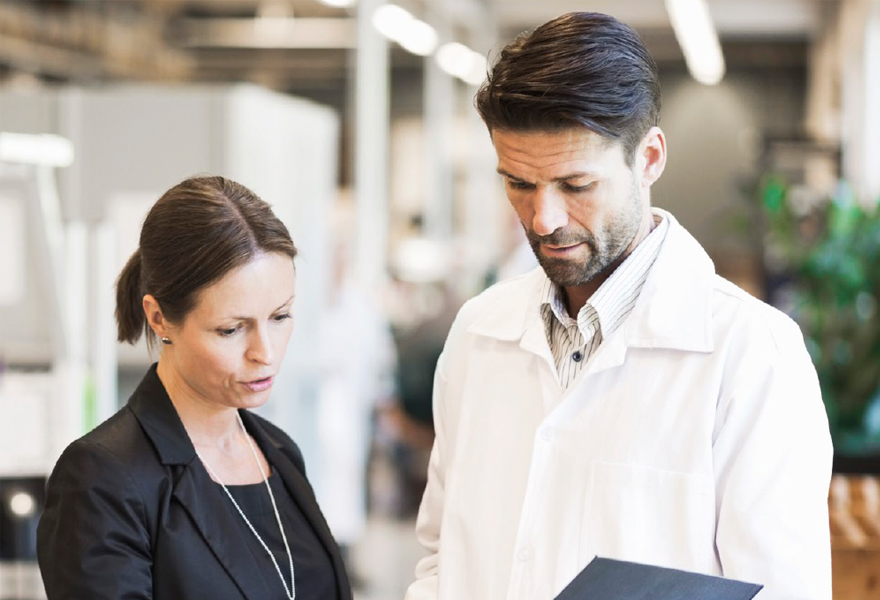 Get more information
Download our brochure for more information on how we can help find a solution to meet your hospital's needs.