The Resist range of medical furniture consists of reliable and well proven
accessories. Instrument tables, infusions stands, step stools and many more
items are essential for the daily work of the OR team.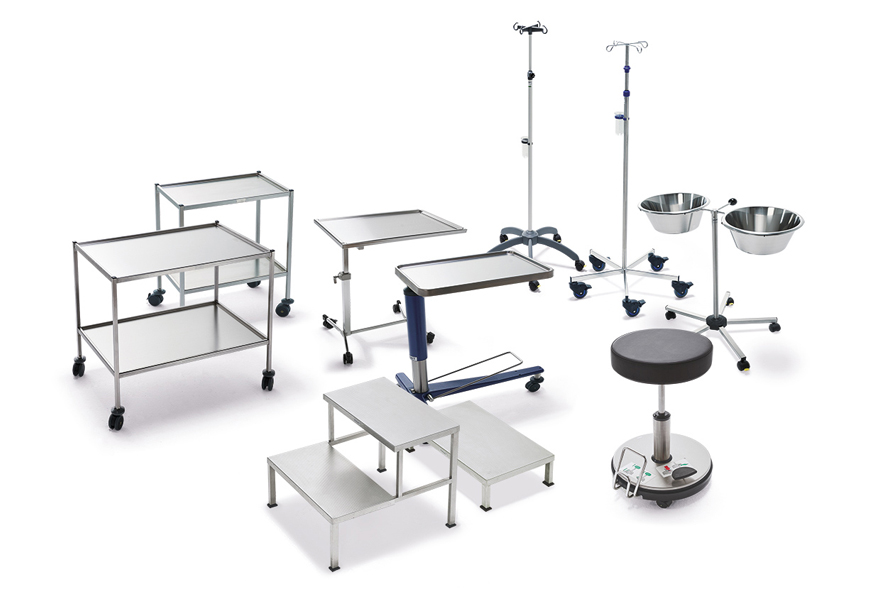 Maquet Resist at a glance
Instrument tables
Mayo instrument stands
Infusion stands
Disposal units
OR step stools
OR swivel stools
Heated bowl holder
Technical Features
Important technical features are hygienic design, corrosion resistance, durability, tip-proof design, resistance against disinfectants and robustness. Special construction features made of stainless steel provide an extremely hygienic and dirt-repelling surface.
With all the benefits of stainless steel
Using chrome-nickel steel alloy, new processing and joining technologies, all the products in the Resist portfolio are extremely resistant and stable - with all the benefits of pure stainless steel:
Corrosion resistant
Resistant to disinfectant
Easy to clean
Durable
Contact discoloration free
Stable and sturdy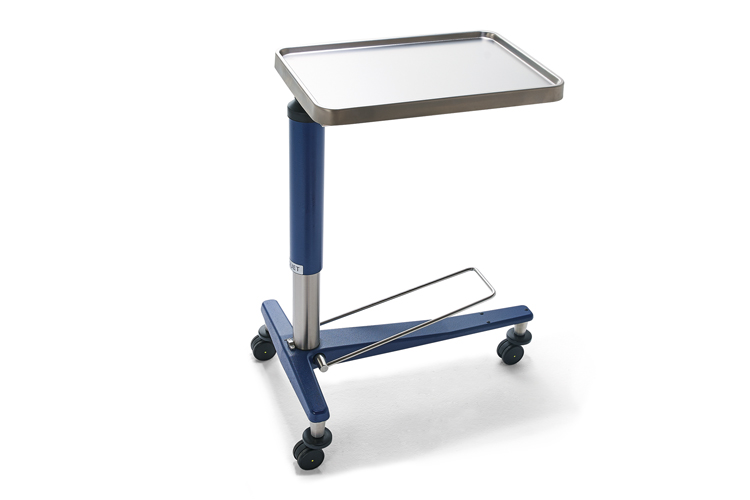 Mayo Instruments table
Instrument table designed to hold sterile goods containers, instrument sieves, instruments, swabs and other small parts required for the operation
Deep-drawn seamless shelf
Convenient height adjustment via foot pedal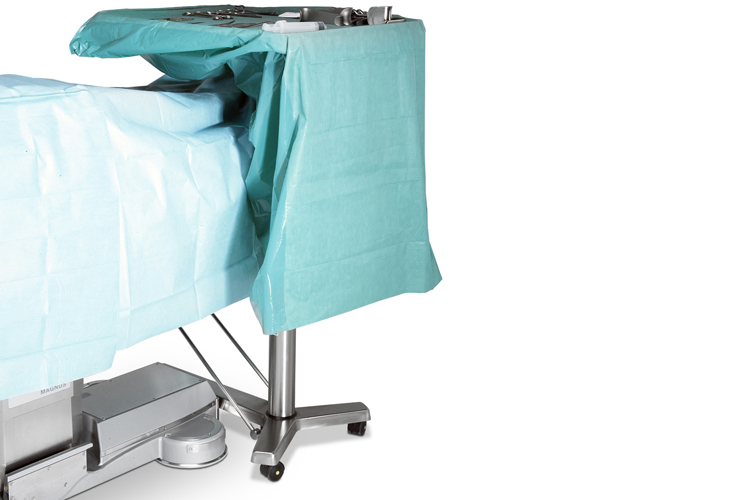 Instrument stand
Instrument table to hold containers for sterile goods, instrument sieves, instruments, swabs and other small items needed for the operation
Deep-drawn seamless shelf
Table top can be swivelled from +90 to -90°
Table top fixation with a lever below the shelf
Convenient height adjustment via foot pedal
Low foot segment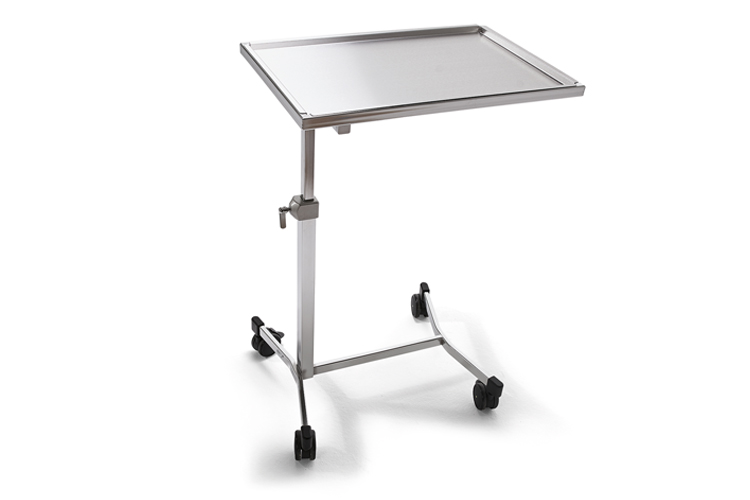 Instrument stand
Instrument table for placing medical instruments during surgery
Removable non-pivoting shelf
Manual height adjustment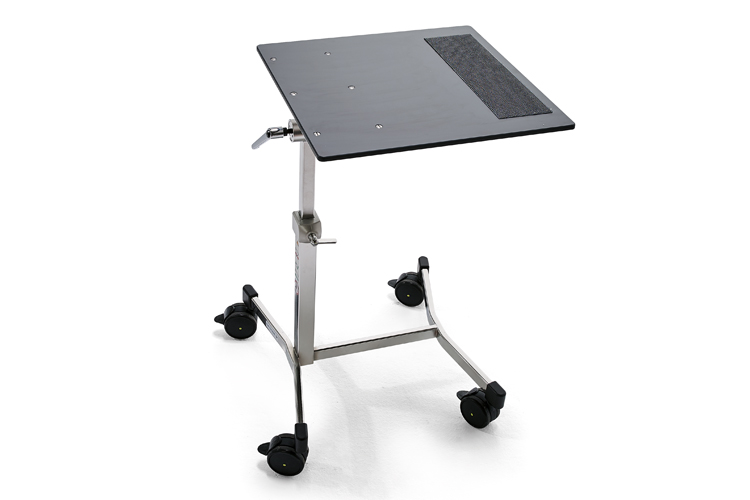 Hand and arm positioning table
For positioning of a patients hands and arms
Table top pivotable ± 45°
Table top can be tilted ± 29°
Plate is radiolucent
Can be fixed in a comfortable position for patient and surgeon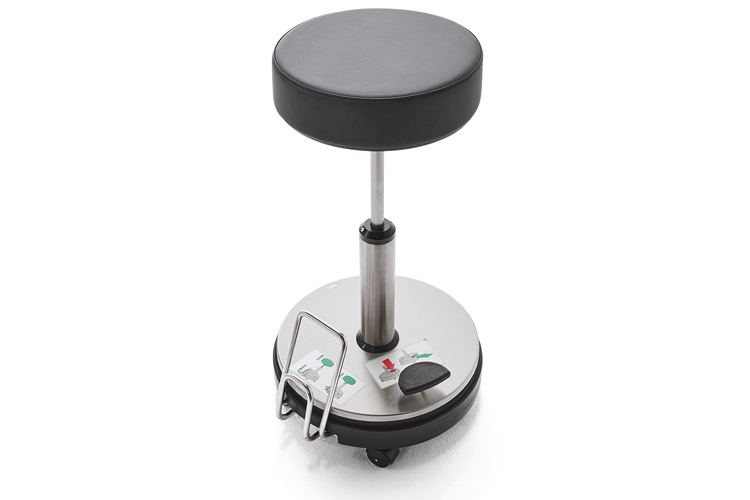 OR swivel stool hydraulic
Mobile swivel stool for flexible use in the operating theatre
Round padded seat plate
Castors covered
Central brake system
Foot pedal for convenient height-adjustment
Also available with padded back rest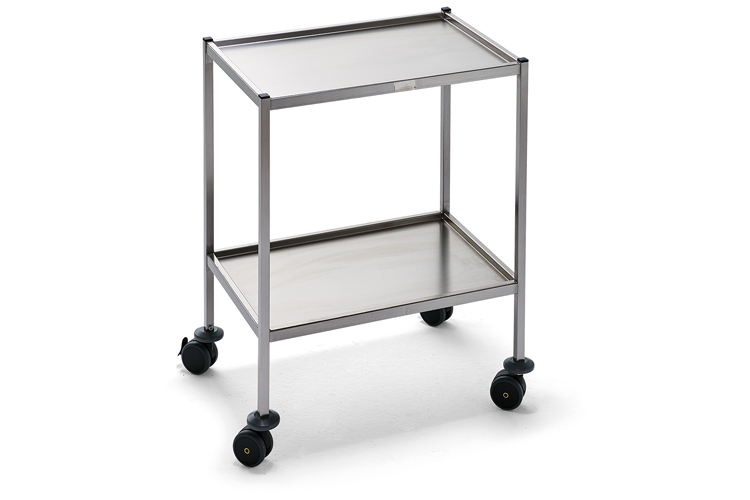 Instrument table
Hygienic accessory table with 2 removable shelves
Can be placed flexible in the OR
Resistant against desinfectants
Finely polished and dirt repellent surface
Wide range of dimensions available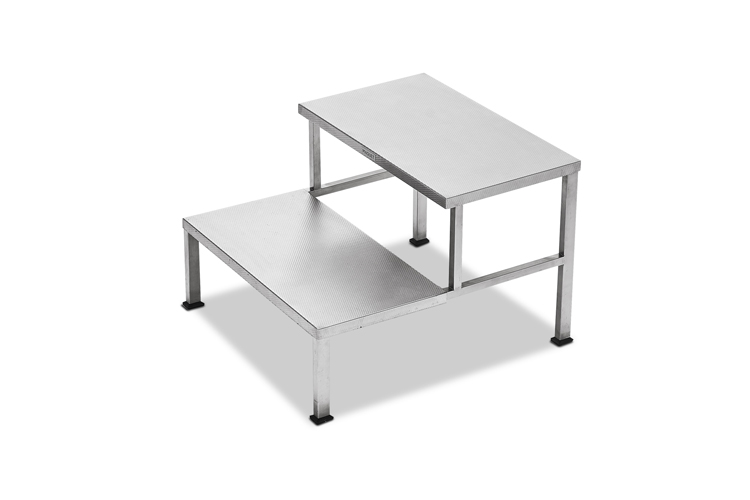 OR step stool
OR step stool for better access to the surgical field
2 steps with slip-proof ridged tread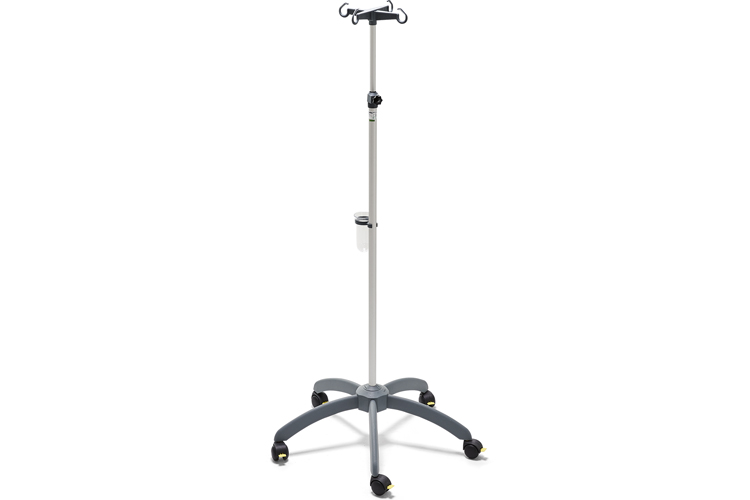 IV pole MRI
Infusion stand suitable for use in MRI areas up to 3 Tesla
Minimum distance to MRI: 50 cm
IV pole consisting of antimagnetic parts only
4 bottle hooks
1 drip glass
Suitable for gravity infusions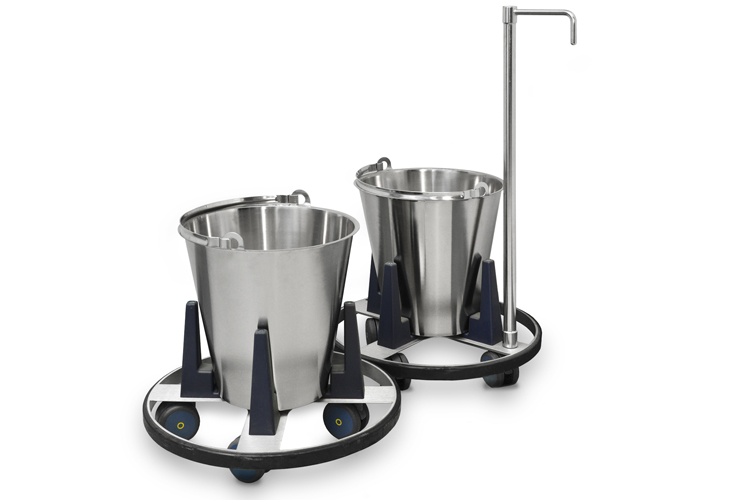 Disposal trolley
Mobile unit for collecting waste or fluids in the operating theatre
Removable bucket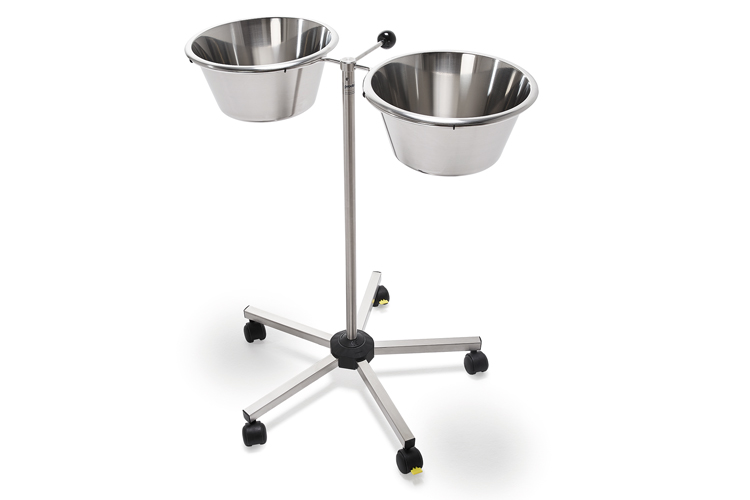 Bowl stand
Offers the possibility to collect consumables, for example remedies, liquids, towels and similar products
2 removable bowls
Easy manoevering via handle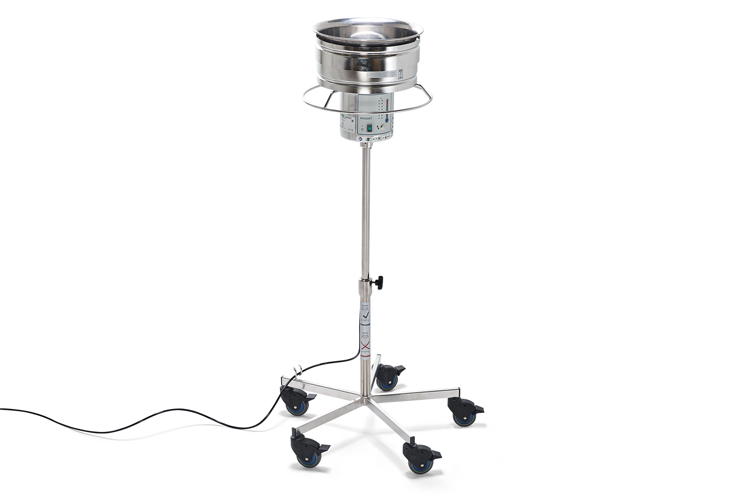 Heated bowl holder
Warming of physiological saline solutions
Dampen or warming compresses and towels
Temperature range 35 – 60 °C set by button
Temperature monitoring on LED array
Safety thermostat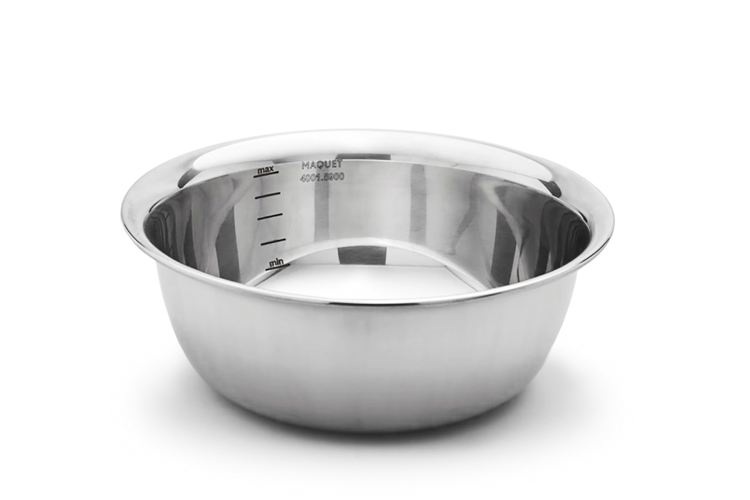 Bowl
5 liter bowl with interior scale for use with the heated bowl holder
Can be sterilized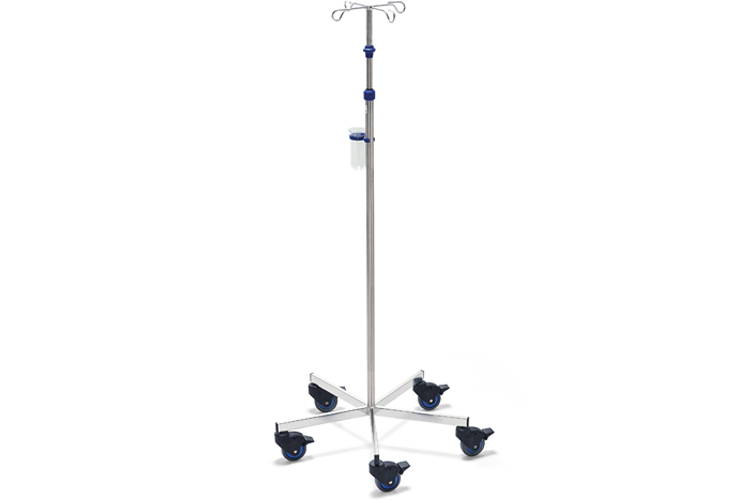 Infusion stand
IV pole suitable for support of infusion bags, bottles and 1 pump
One-hand height adjustment is possible
4 bottle hooks
1 drip glas
Suitable to support gravity infusions
Marketing Sales - Brochures
A comprehensive range of high quality accessories for the best possible patient positioning.