See and deliver what your patient wants
In most intensive care units, 20% of the patients consume 80% of ventilation resources, which may lead to increased complications and unwanted outcomes. [31] For these patients, conventional ventilation simply isn't enough. By using the NAVA mode on Servo ventilators, which works regardless of patient category or size, the ventilator shows you what the patient wants. Together with other personalized ventilation tools, this can help you reduced complications [9] [10] [29] [30], monitor and reduce sedation [5] [19] [20] [21], achieve earlier and more successful weaning [3] [4] [8] [13] [14] and shorten the time of mechanical ventilation [3] [20] [21].
How NAVA delivers a more personalized level of ventilation in three easy steps.
How NAVA delivers a more personalized level of ventilation in three easy steps.
1.
The brain directs our breathing.
The exact size and timing of every breath we take is controlled by the brain's respiratory center. When the brain has processed multiple sensory input, it sends a signal via the phrenic nerve that electrically activates the diaphragm, leading to muscle contraction. The diaphragm then contracts into the abdominal cavity, which leads to a descending movement, creating chestwall and lung expansion an
2.
Micro-electrodes detect the vital sign of respiration (Edi).
The electrical discharge of the diaphragm is captured by a special nasogastric feeding tube fitted with an array of micro-electrodes (the Edi catheter). Like an ordinary enteral feeding tube, the Edi catheter passes through the esophagus, where it measures the electrical activity of the diaphragm. The electrodes in the Edi catheter also monitor electrocardiographic (ECG) signals, which are used to
3.
Your Servo ventilator user interface presents it all.
The lower part of the screen shows the Edi signal at all times, even if the patient ventilation mode is not switched to NAVA. When you switch on the NAVA mode, the Edi signal automatically guides the ventilator to deliver support in time with and proportion to the diaphragm. The ventilator acts as a second inspiratory muscle – in perfect synchrony with the patients.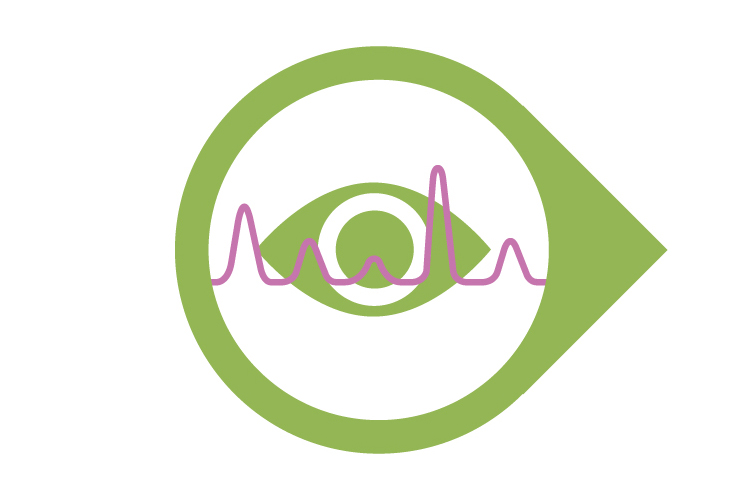 The benefits of Edi
The diaphragm is the "heart" of the respiratory system and is designed to be continuously active. [26] The Edi is a bedside diagnostic tool that allows you to monitor and safeguard the patients diaphragm activity. [27] [28] The Edi guides weaning [29] and helps you prevent muscular exhaustion during weaning trials, even after extubation. [30]
Achieve faster personalized weaning with lung- and diaphragm-protective ventilation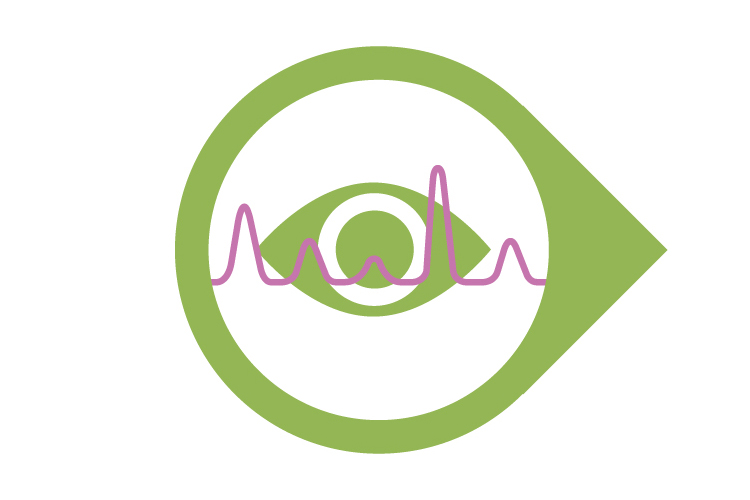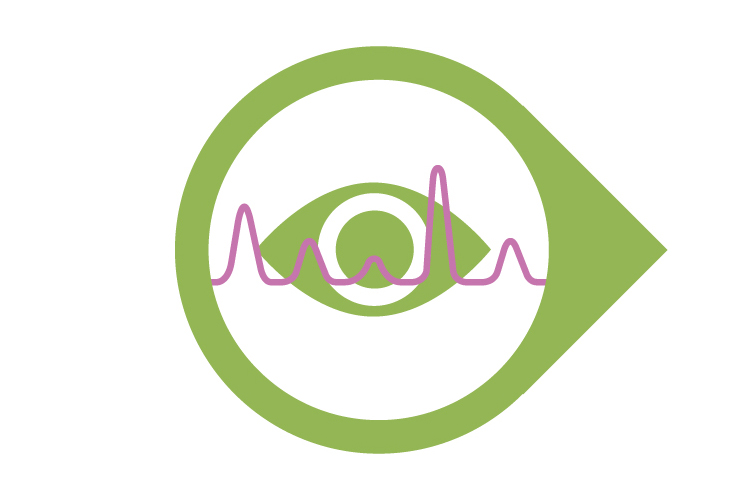 1. Monitor Edi – the vital sign of respiration, from day zero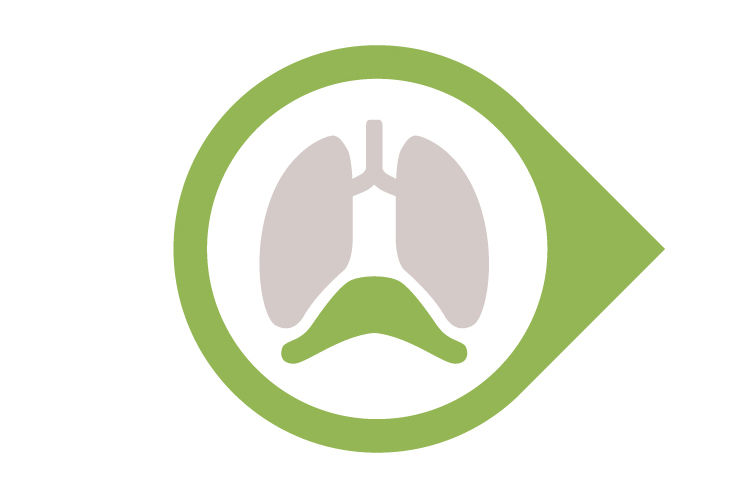 2. Protect and activate the diaphragm to wean earlier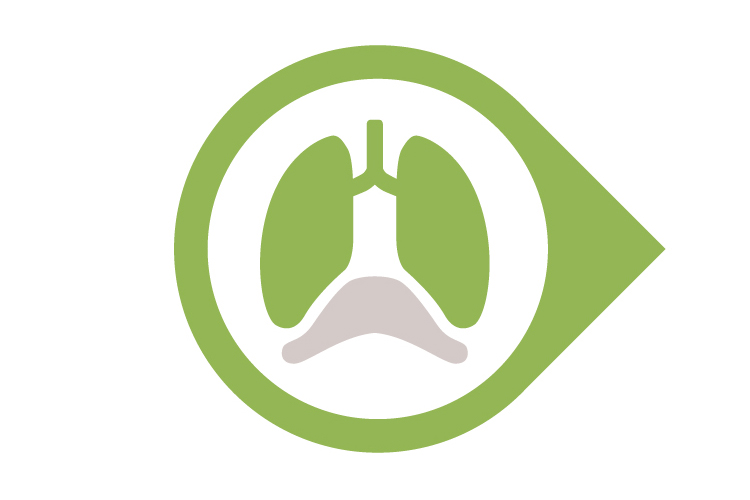 3. Protect the lungs in synchrony with the patient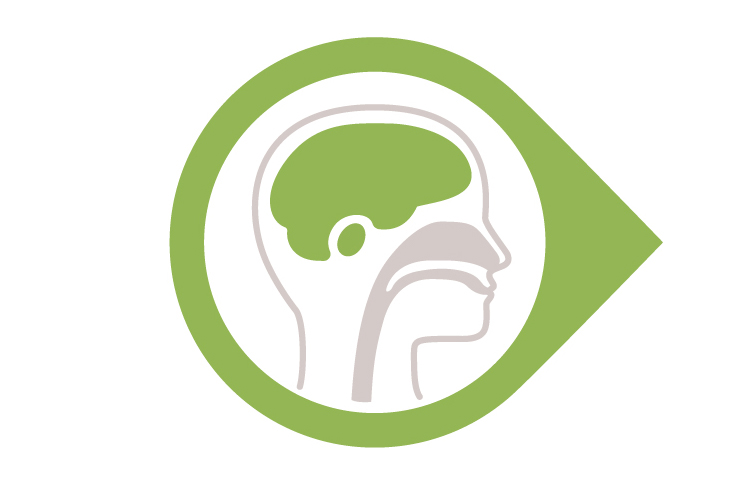 4. Improve the patient's overall ICU experience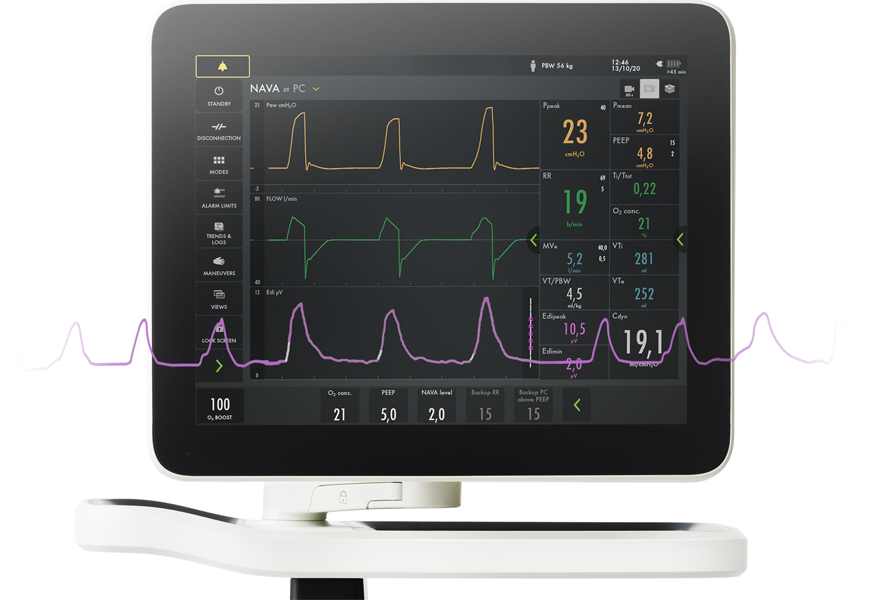 Monitor Edi – the vital sign of respiration
In addition to monitoring the impact of mechanical ventilation on lung function, it is also imperative to monitor patient respiratory drive and effort from day zero. Edi monitoring facilitates earlier and more informed decision-making. With this vital sign in your lower screen, you can detect diaphragm inactivity, over-sedation, patient-ventilator asynchrony as well as over- and under-assist. You can also monitor increased work-of-breathing during weaning trials and post-extubation[5] [6] [7] [8] [9] [10] [11] [12] [13] [14] [15].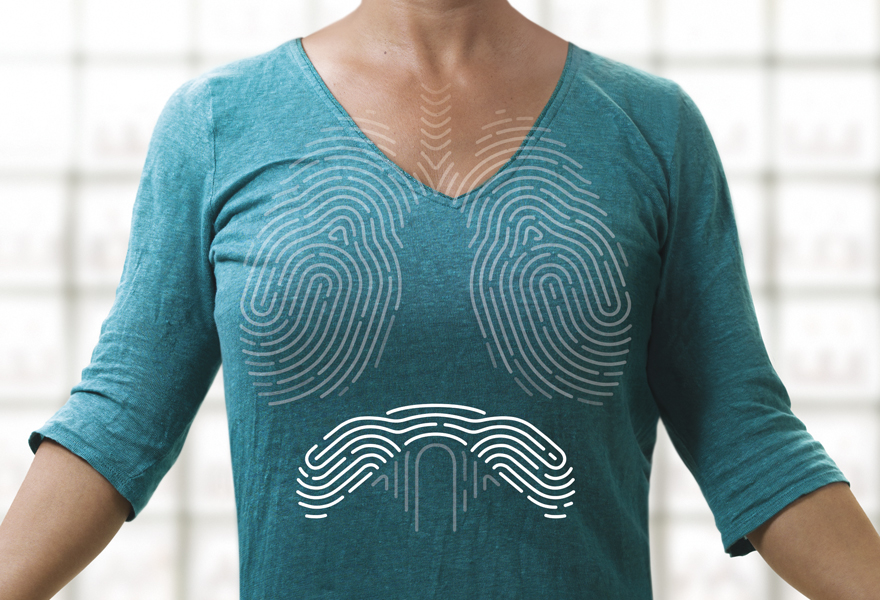 Diaphragm-protective ventilation
Suboptimal mechanical ventilation can rapidly cause acute diaphragm atrophy or load-induced injury associated with poor clinical outcomes [16] [17]. The key physiological benefits of NAVA are that pressure is always delivered in proportion to and in synchrony with the patient's own respiratory drive, and that Edi is readily available as a bedside diagnostic tool [1] [2]. NAVA shortens the duration of weaning and increases the proportion of patients with successful weaning[3][4].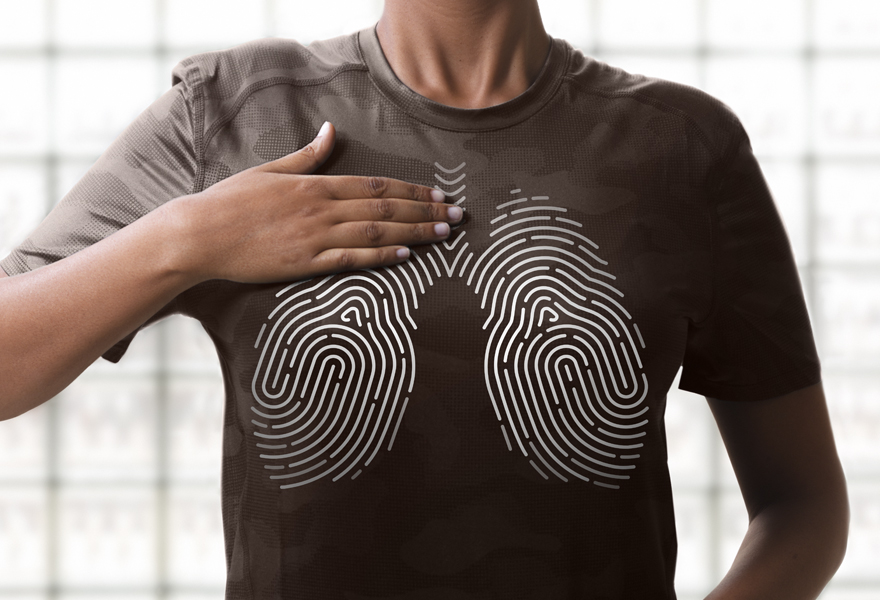 Lung-protective ventilation
A key difference between NAVA and conventional support modes is that tidal volume (VT) is controlled via neuro-electrical output from the patient's respiratory center. Lung over-distension is thus prevented thanks to the Hering-Breuer reflex, which down-regulates the respiratory drive at higher tidal volumes to avoid hyperinflation. As a result, it is possible to achieve lung-protective spontaneous breathing within the protective range of 6-8 ml/kg [1] [2] [18] PBW.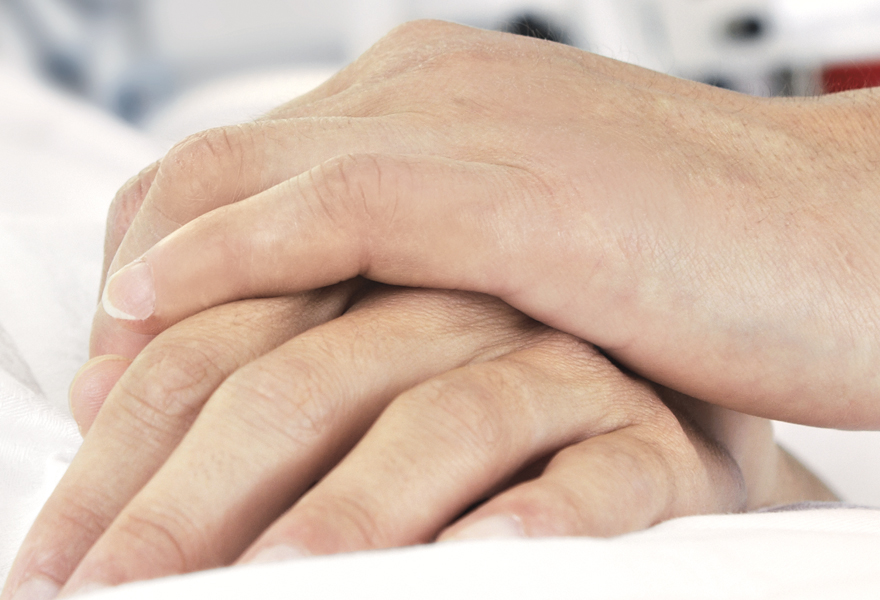 Improved patient experience
NAVA has been shown to improve the patient's overall ICU experience, helping clinicians to potentially reduce sedation with improved comfort and sleep quality [19] [20] [21] [22] [23]. Together, Edi and NAVA assure that the breathing efforts from all patient categories are effectively assessed and responded to. For patients with acute exacerbation of COPD, our non-invasive, leakage-independent NIV NAVA mode can be helpful effective in managing their status and avoiding intubation [14] [24] [25] [26] [27] [28].
Personalized support throughout the treatment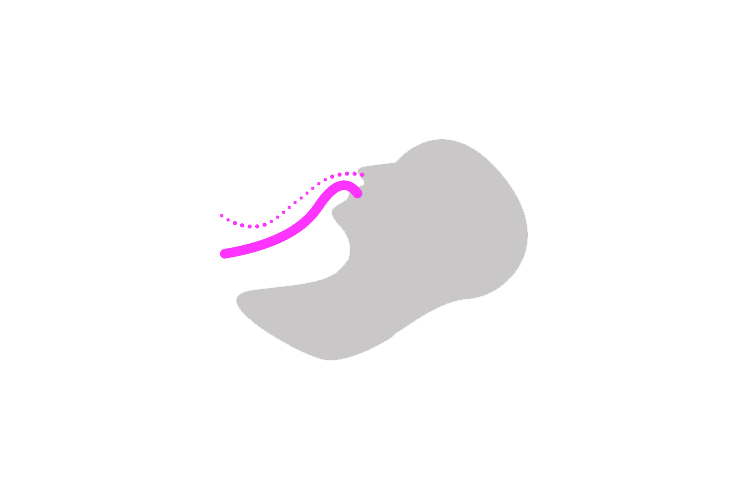 Invasive NAVA
Synchronized assist, weaning and sedation management, supporting early diaphragm activation.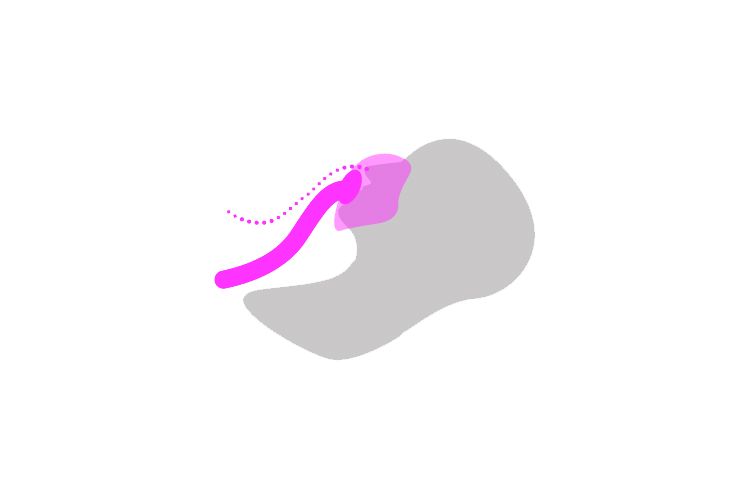 Non-invasive NAVA

Synchronized assist, independent of leakages allowing a gentler mask application.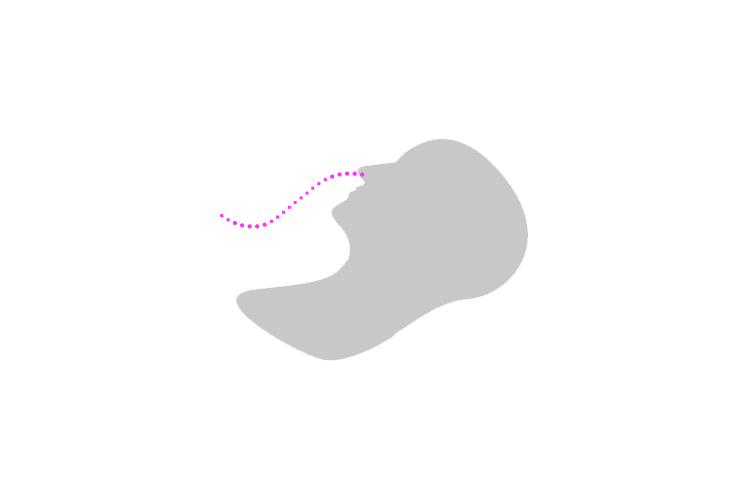 Edi monitoring
Monitor diaphragm activity and breathing effort after extubation. Can be used with High Flow therapy if needed.
Visit our Academy – training and education designed to enhance your proficiency