The most fragile of lives deserve advanced personalized ventilation
Whether it's invasive or non-invasive ventilation, Servo-n has all the ventilation modes you need to deliver high-end neonatal or pediatric care, including a unique therapy (NAVA) for personalized respiratory treatments.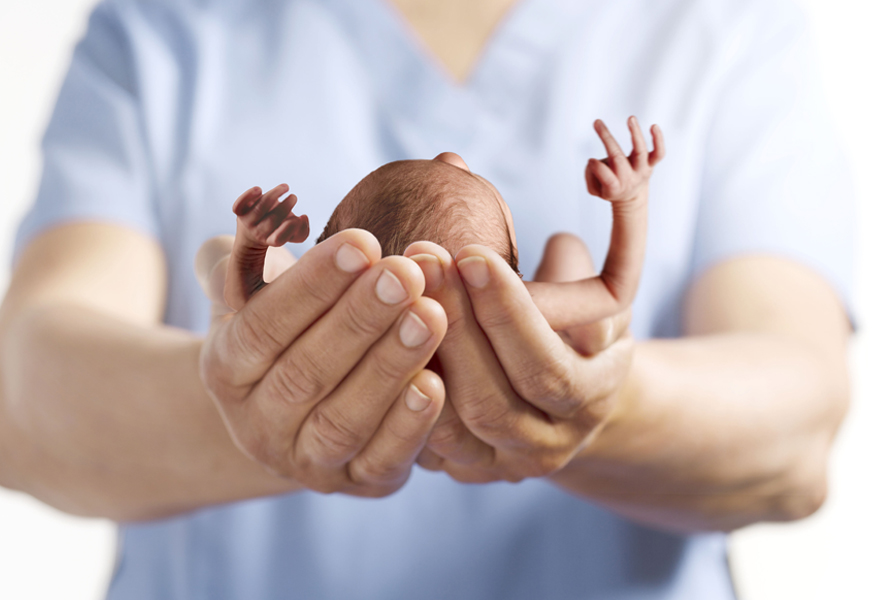 Protect the lungs, brain and diaphragm with every tiny breath
Do you ever get neonates that are not quite in sync with their ventilatory support. Babies that are sleeping erratically and wasting valuable energy? For these fragile ones, tailoring just the right level of synchronized ventilatory support – without over- or under-assist – is a delicate balance.[1] Using Edi monitoring, Servo-n makes it easier to assess this balance[2],[3], allowing you to act on almost any situation – from delivery to discharge.
One advanced neonatal ventilator
Many flexible treatment options.
Do you find it time-consuming to switch between different ventilators and support machines in the NICU? Getinge Servo-n offers ONE versatile solution for respirator support, monitoring and treatment of neonatal and pediatric patients – for every stage of ventilation.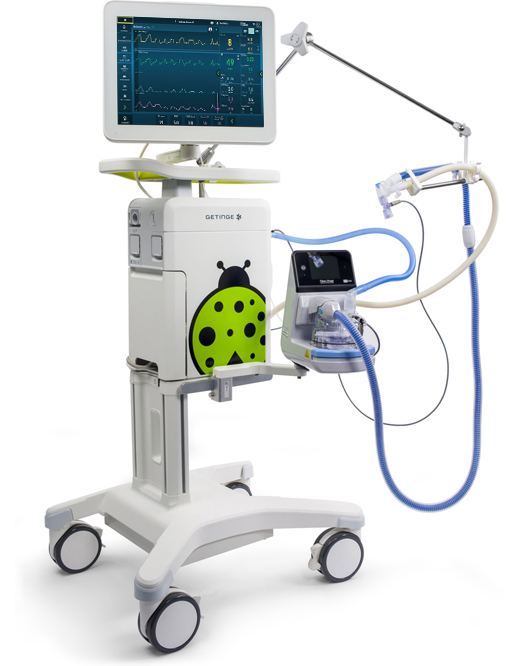 Diagnostic tools:
Electrical activity of the diaphragm (Edi)
Servo Compass®
Trends, logs and media library
Modes:
High Frequency Oscillatory Ventilation (HFOV)
Pressure Regulated Volume Control (PRVC)
Automode
Neurally Adjusted Ventilatory Assist (NAVA and NIV NAVA)
Non-invasive ventilation (NIV)
Nasal CPAP
High Flow therapy, and more
Features:
Proximal flow and pressure sensors
EtCO2
Integrated Aerogen nebulizer
Heliox therapy
On-screen contextual help
Workflow support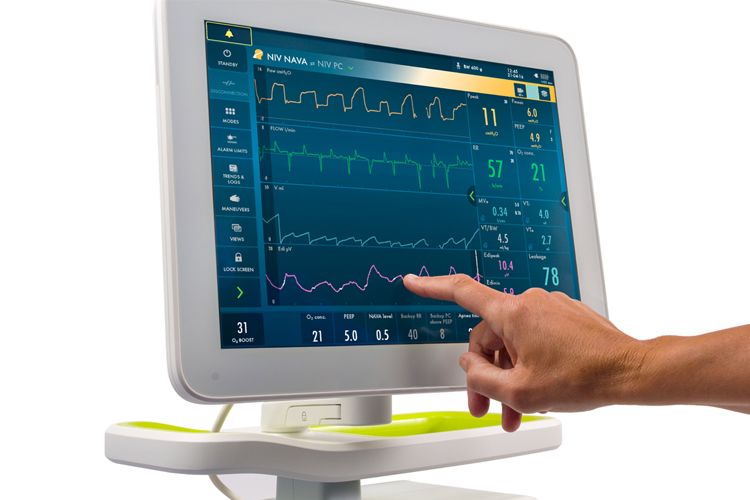 1. Assess respiratory needs with the Edi vital sign
Want to monitor your baby's respiratory drive – from day zero? Literally see what it needs, in any mode, right in your lower screen? On Servo-n, this is possible with our unique Edi diaphragmatic monitoring.[2],[3],[4] It gives you valuable insights about patient-ventilator asynchrony, the presence or absence of spontaneous breaths, apnea, patient effort, over- and under-assist, sedation, and patient positioning.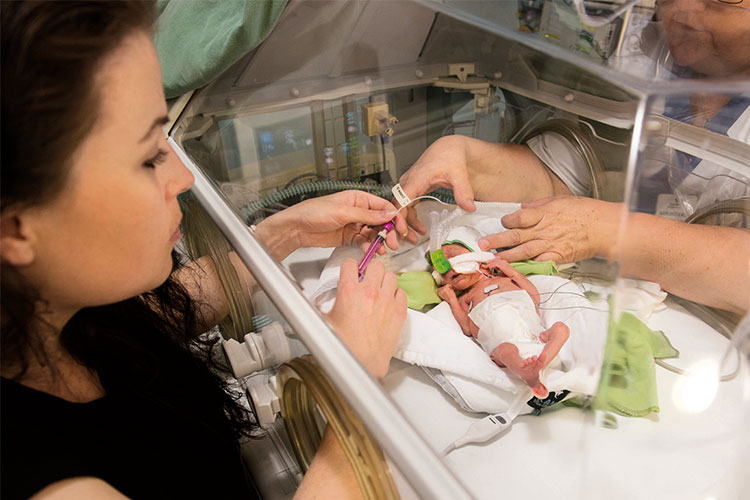 2. Prevent intubation with unique NIV-NAVA therapy
If Nasal CPAP is not enough to support babies on non-invasive ventilation, NIV NAVA® offers a viable alternative. Studies show that it may increase the chance of NIV success[5],[6],[7],[8], and reduce the need for intubation[9] and sedation.[10],[11],[12] NIV NAVA is leakage independent[13], it improves short-term physiological effects and comfort[14],[15], and it lowers work of breathing.[6]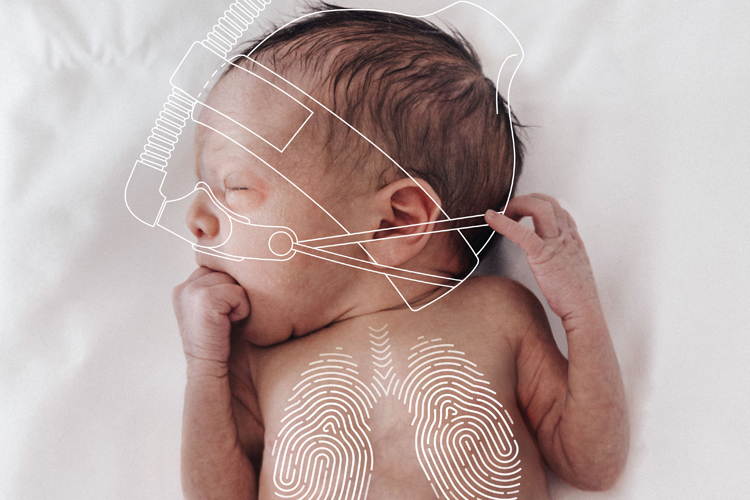 3. Protect and stabilize with personalized NAVA mode
With our unique Neurally Adjusted Ventilatory Assist (NAVA) mode, you can personalize the neonatal support with every breath. When babies are on this mode, they tend to choose lower pressure[16] and tidal volumes [17] and comfort[10],[16], improving their blood gases and oxygenation.[11] And if the babies need precis volume-targeted ventilation, PRVC (Pressure Regulated Volume Control) is there for you.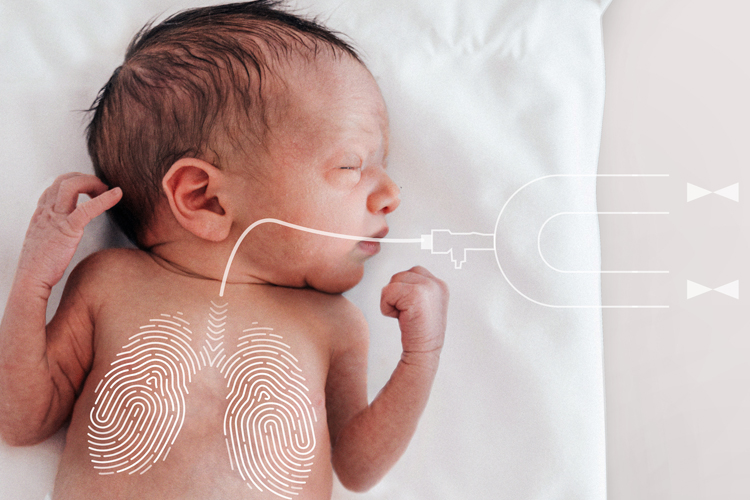 4. Rescue with HFOV that offers a difference
When the primary modes are not able to ventilate the patient adequately and you need to rescue the patient, it's good to know you've got built-in HFOV. It can be reached with just a switch from a conventional mode. This way, you can quickly start the therapy without losing mean airway pressure by having to hook up a separate bulky unit. To achieve active exhalation and reduced work of breathing, it relies on the rapidly responding and synchronized inspiratory and expiratory valves.
5. Wean from ventilation – gently and individually
Edi makes it possible to follow the patient's progress from invasive to non-invasive ventilation (NIV) and beyond on the same machine.[4],[5],[6] NAVA and NIV NAVA are especially useful during weaning. It can help you maintain diaphragm activity[15], avoid over- or under-assist[18] and reduce sedation.[11] This may limit diaphragm atrophy and facilitate earlier extubation.[18],[19],[20],[21]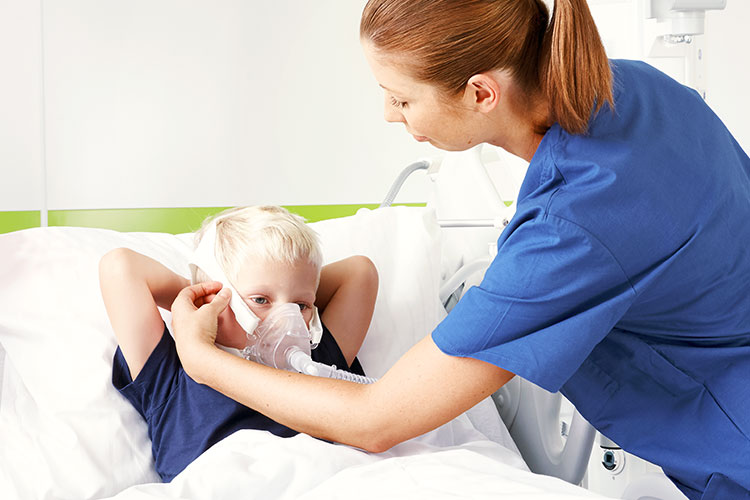 Extend your treatment to pediatrics and other ventilators
While the Servo-n is mainly intended for advanced care of the most fragile neonates, it comes with a pediatric option to extend its capabilities to the PICU. Or, if your primary ventilatory need is for ICU patients, the Servo-u ventilator can be extended with a neonatal option.
Additional therapies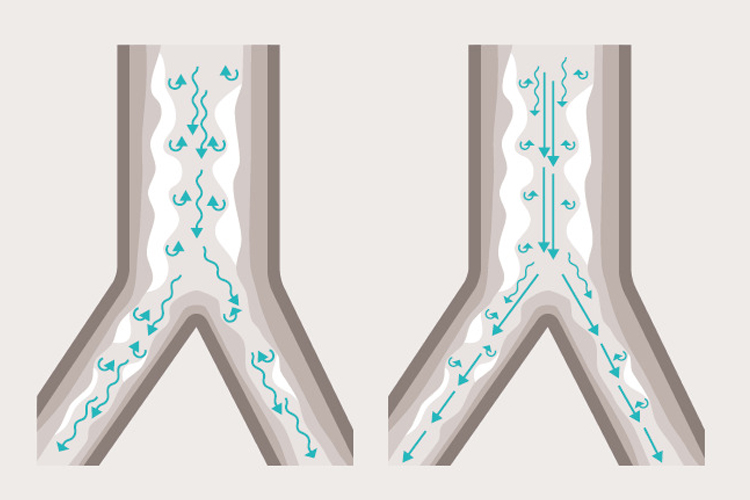 Heliox therapy for infants
Newborns weighing 3 kg or more who are experiencing airway obstruction (e.g. due to bronchiolitis or asthma) can now be treated with Heliox therapy*. Heliox is a mix of helium and oxygen that, due to its low density, facilitates laminar flow and minimizes airway pressure. Safe and easy to use, it can help these tiny ones reduce the work of breathing (WoB) and soothe obstructed airways.[18]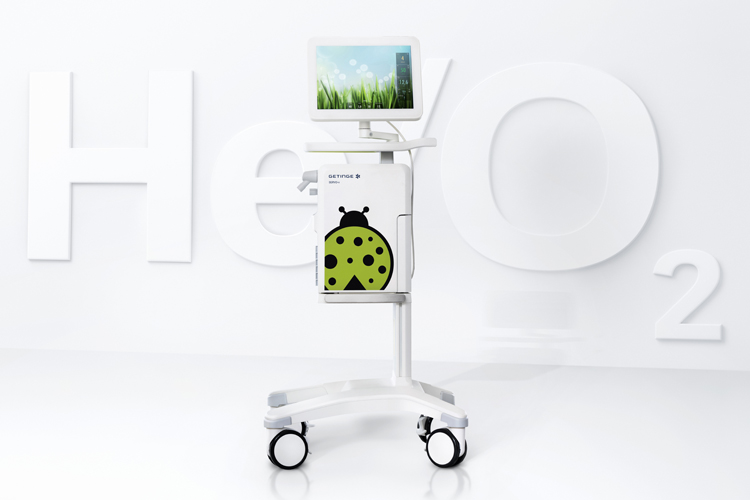 Safe, reliable and easy to use
When switching gas from air and O2 to Heliox and back, volume and CO2 monitoring as well as flow delivery are adjusted automatically by the ventilator's Automatic Gas Identification. Heliox delivery is confirmed by the presence of the Heliox delivery is confirmed by the presence of the "HeO2" symbol on the screen. O2 concentration is easily adjusted between 21% – 100% and information texts facilitate Heliox administration in every mode.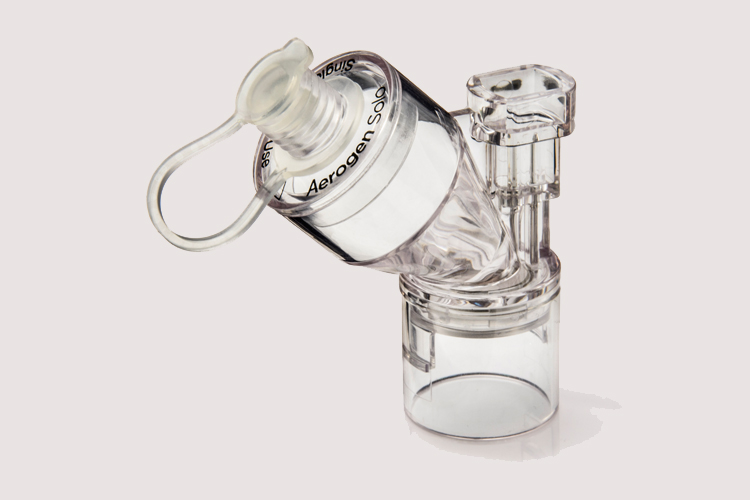 Nebulization and Heliox
The Servo-n has an integrated Aerogen nebulizer that can be used with Heliox therapy. Together, they can help improve aerosol deposition, resulting in up to 50% more drug delivered. This is primarily due to helium's lower density than air or oxygen, meaning less gas turbulence and aerosol-particle impaction loss in the tubing and patient airways.[19],[20],[21],[22]
Clinical experience in the NICU
Hear from neonatal experts who are using NAVA and other therapies to avoid patient-ventilator asynchrony and achieve safe, gentle ventilatory support, with better outcomes.
Trends, news and insights from our ESPNIC panel
Did you miss ESPNIC 2021? Don't worry, we recorded our panel discussion with neonatal experts. Learn about their protective lung, brain and diaphragm strategies, how they avoid BPD, deal with COVID and use NAVA and High Frequency Oscillatory Ventilation (HFOV).
Top London neonatal expert shares his NICU's best practices
As Consulting Neonatologist at St George's University Hospital in London, Dr. Sandeep Shetty (MBBS, DCH, DNB, FRCPCH, MDre) is always looking for better ways to advance respiratory care for babies. In this video, he shares some of his team's latest approaches to both invasive and non-invasive ventilation, including using NIV-NAVA and NAVA.
Dr. Howard Stein on latest approaches to NICU care
What are the latest practices in NICU care at the Toldeo Hospital? Listen to this in-depth interview with Dr. Howard Stein (MD, FAAP), Medical Director of the NICU at Ebeid Children's Hospital and Professor of The University of Toledo College of Medicine and Life Sciences in Toledo, Ohio, USA.
What a US neonatal outreach liaison is advising to NICUs
As an independent neonatal respiratory advisor and liaison to Akron Children's Hospital in Ohio, USA, Kimberly S. Firestone (MSc, RRT) always gives her informed, honest advice on the optimal respiratory practices to support prematurely born babies. It's her passion and the focus of years of research. In this short video, she shares some of her insights.
The Toledo Hospital journey towards better outcomes
Dr. Howard Stein says there are a number of alterations to thank for his patients' improvements – PICC line reduction and non-invasive ventilation strategies, such as CPAP and NIV NAVA, to name a few.[23]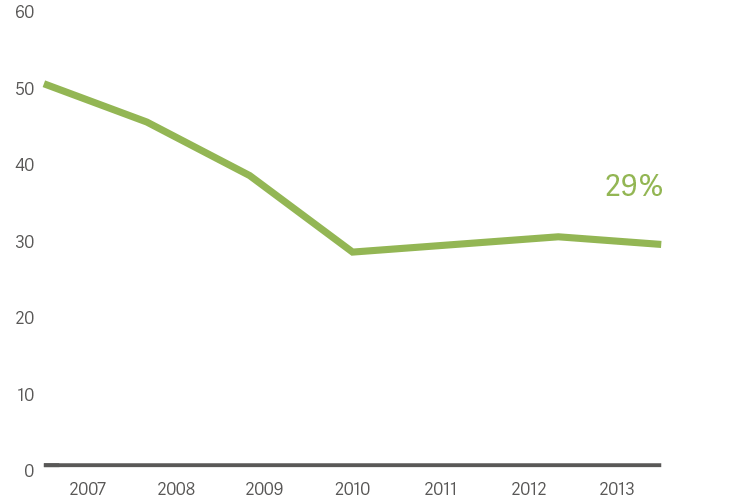 Reduced death and morbidity in neonates by 40%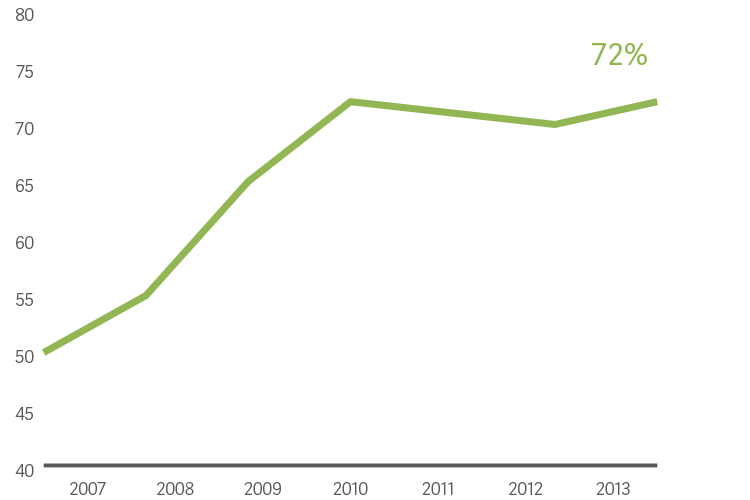 Survival without morbidity increased by 40%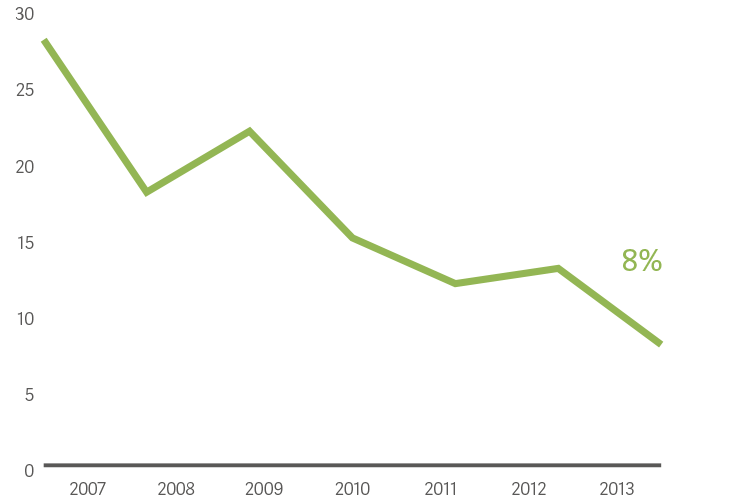 Decrease in chronic lung disease by 70%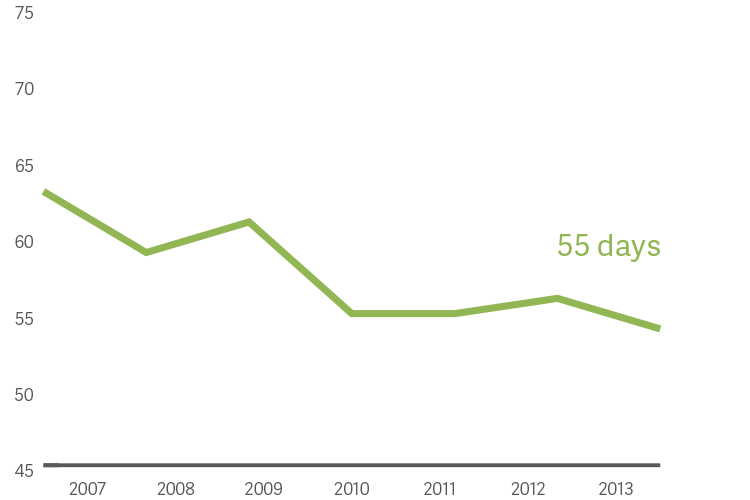 Median length of stay reduced by 9 days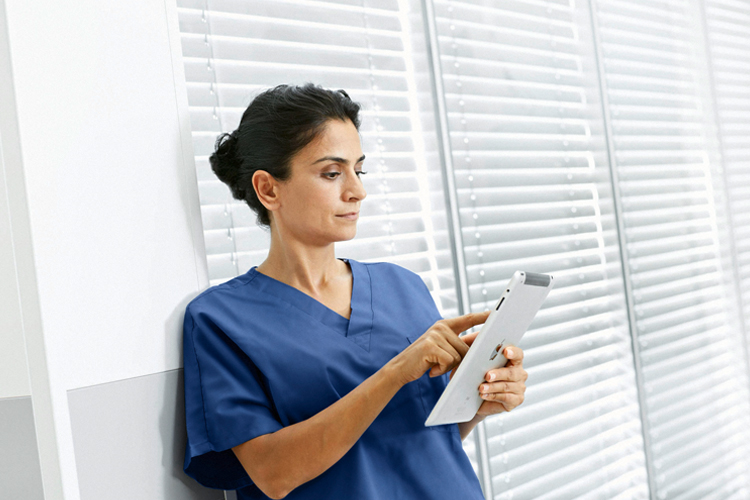 Ensure maximum uptime
Optimizing your equipment's services is often an untapped opportunity to maximize productivity and reduce costs. Our Getinge Care service offering will ensure that your equipment always perform at peak levels allowing you to focus on what's important - saving lives.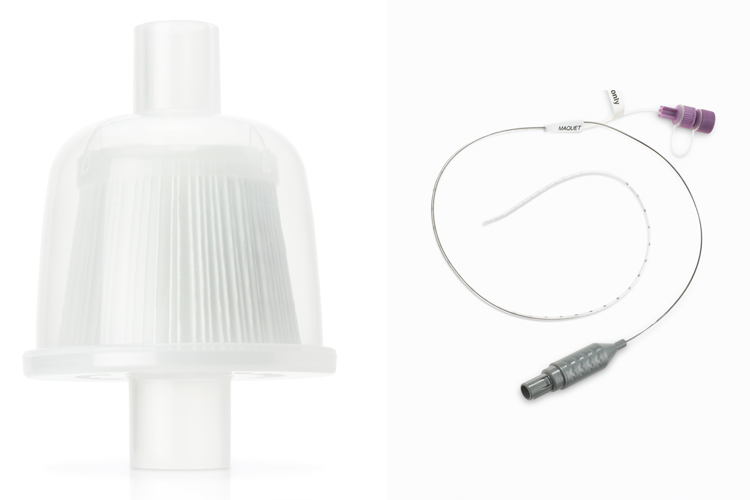 High quality consumables
We offer an extensive range of readily available consumables designed for highest possible patient safety and ease of use – all to help secure your everyday operations.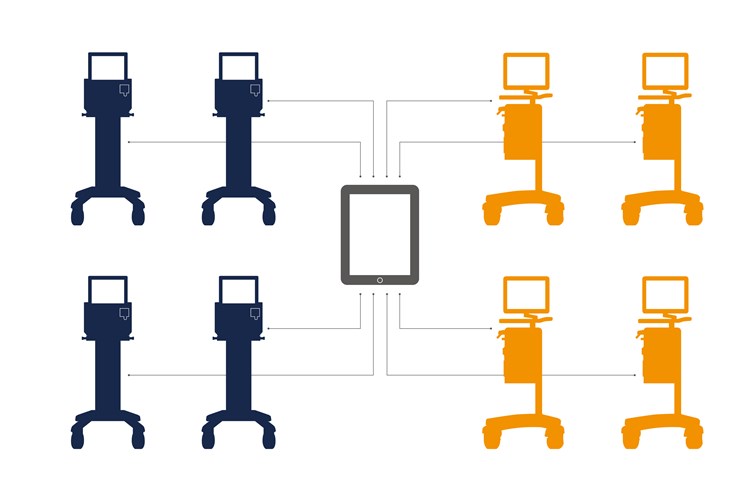 Patient data at your fingertips
MSync helps you to connect your Servo-n fleet to your patient monitor, HIS or patient data management system (PDMS). Clinical and patient data is transferred in real time to support clinical decision-making.
Visit our Academy – training and education designed to enhance your proficiency