Keep your light on during NIR-guided surgery!
Looking for a surgical light able to expand NIR guided surgery possibilities? This is now possible thanks to Volista VisioNIR - Our patented light able to be kept on during NIR camera use.
Keep your light on during NIR-guided surgery!
Looking for a surgical light able to expand NIR guided surgery possibilities? This is now possible thanks to Volista VisioNIR - Our patented light able to be kept on during NIR camera use.
VisioNIR for NIR-guided surgery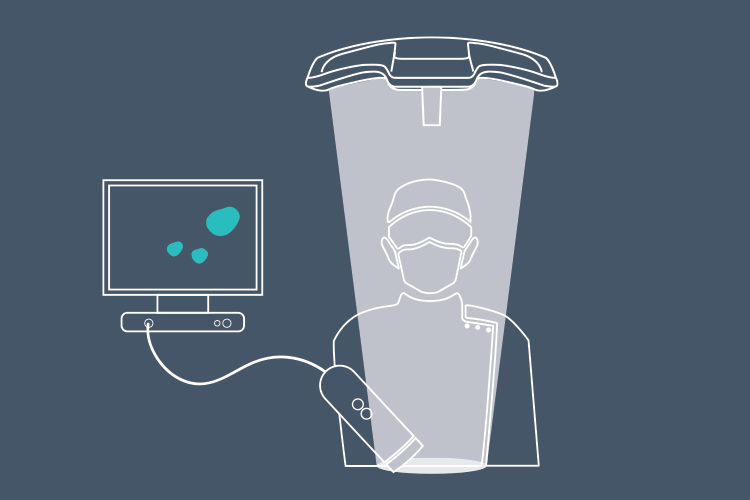 Keep your surgical light on and focused on the procedure while performing NIR* guided-surgery during open cases
The Volista VisioNIR** is designed to enhance surgeon focus and surgical workflow by removing the distraction of repositioning surgical lights during NIR-guided surgery.
The Volista VisioNIR can help minimize the challenges for OR staff when all lights are turned off during NIR guided surgery.
*Near Infrared
**Only available on the Volista StandOP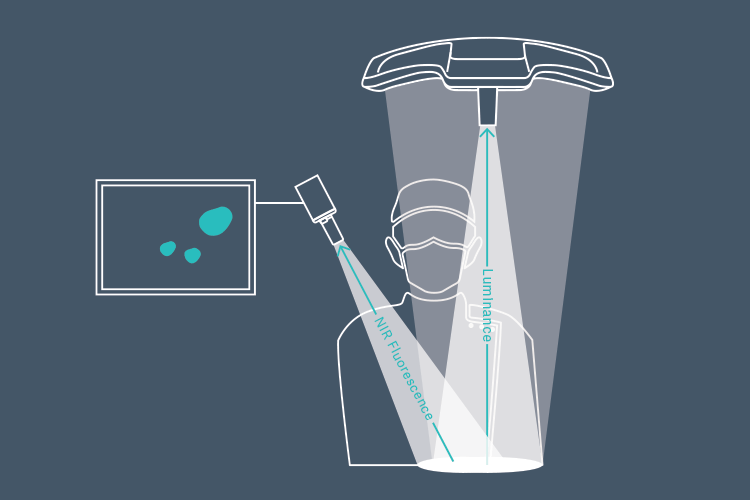 Just keep the light on! No need to choose between one or the other.
With the patented filter wheel developed for the Maquet Volista VisioNIR, the light emitted from the LEDs is filtered to reduce the remaining NIR wavelengths. Surgical light disturbance of the fluorescence signal can be eliminated. Maquet Volista VisioNIR and NIR guided surgery cameras can be used simultaneously inside the operating room.
Choose the best-suited color temperature*
Each surgeon's visualization needs are different and each step of a procedure can require different color temperatures for improved tissue recognition, Maquet Volista Surgical lights offer adjustable color temperature from 3,900K to 4,500K to 5,100K.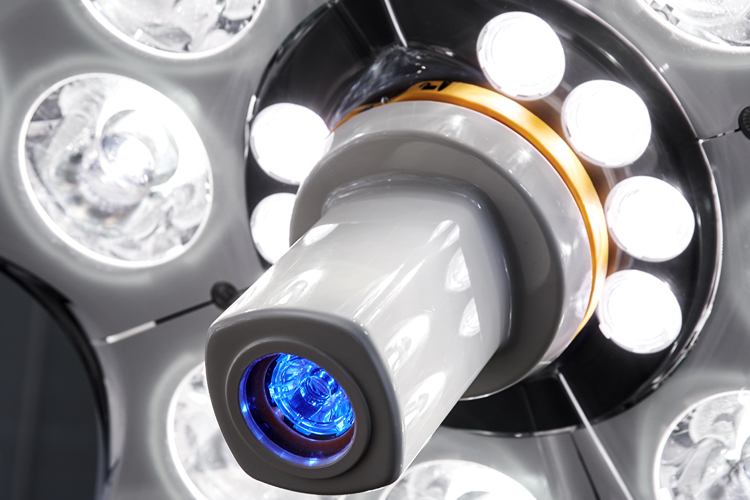 Focus on your patient
The Luminance Management Device (LMD)* is designed to help maintain visual acuity and avoid difficulties in adapting to excessive variations in luminosity. Whether at the beginning or end of a procedure or from light to dark tissues, the luminance will be automatically adjusted according to your registered setting.
*Only available on Volista VisioNIR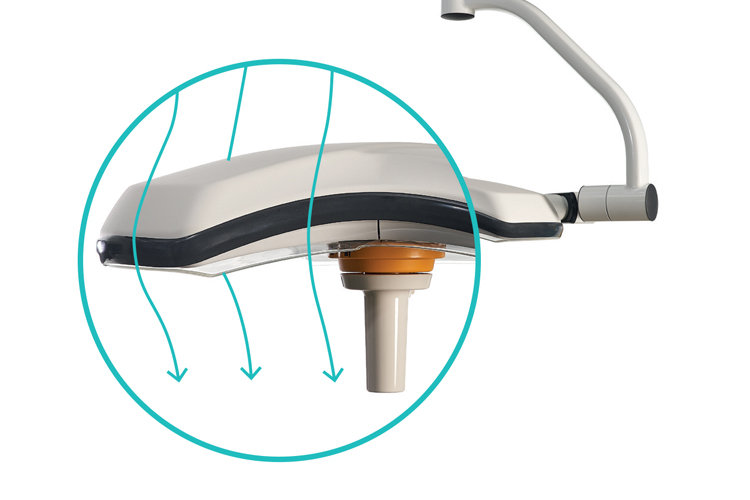 Fighting surgical site infections
Hospital-acquired infections delay patient recovery and place additional strain on the healthcare system. The specially designed coating on the Maquet Volista Surgical Light was designed to minimized bacterial adhesion. The lighthead shape is designed for compatibility with laminar flow ceiling systems.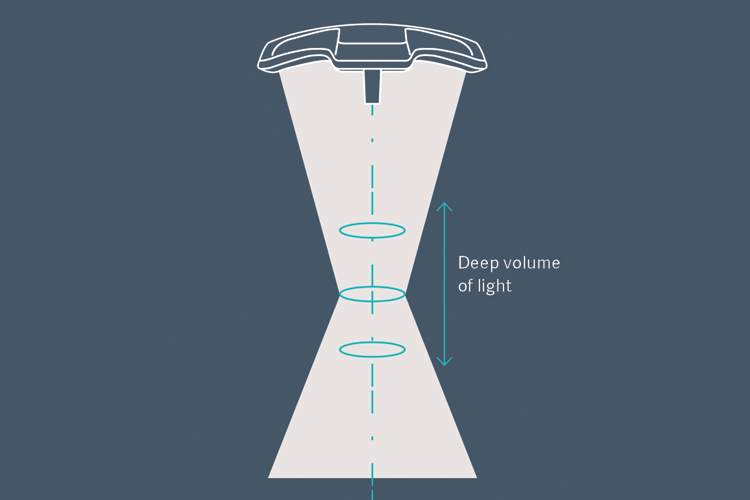 Homogenous volume of light
A homogeneous column of useful light reaches into the deepest cavities, without readjustment. No need to reposition or manipulate the light head, the useful light is available from the surface of the surgical site to the bottom of the cavity without any readjustment.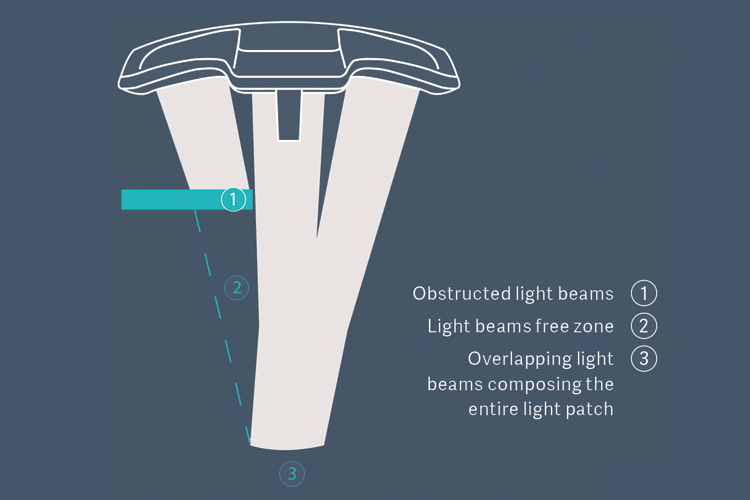 Shadow management
When moving below the light heads, surgeons may block some LEDs. With its active, dynamic overlapping of all light sources, the light patch remains stable and homogeneous, keeping contour shadows needed for three dimensional vision.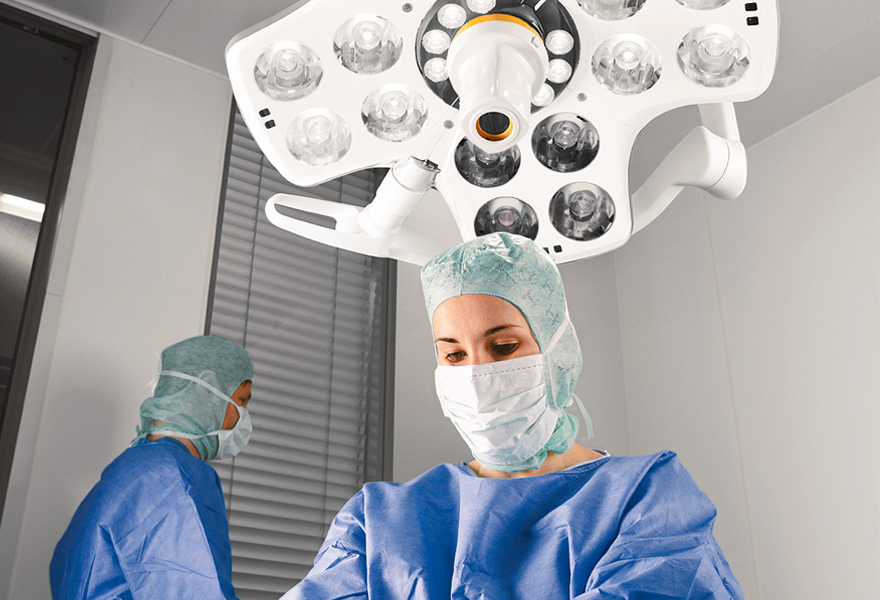 Consistent, effective illumination
Automatic Illumination Management (AIM)** automatically compensates for obstructions to deliver additional light from unmasked LEDs. This unique and patented system minimizes shadows and offers consistent and effective illumination without readjustment.
** Standard on Volista Visio
Enhanced visibility for minimally invasive surgery
Maquet Volista surgical lights offer green ambient lighting at the center of the light head to minimize glare on monitors during MIS. The ambient light provides enough illumination to help surgical staff move safely in the darkened operating rooms.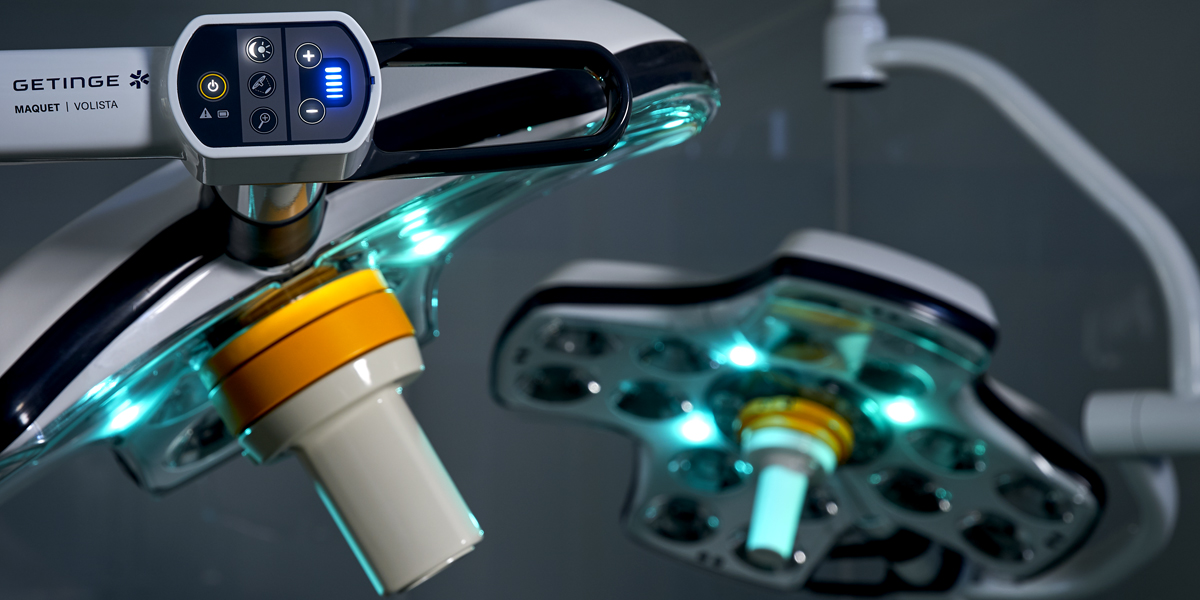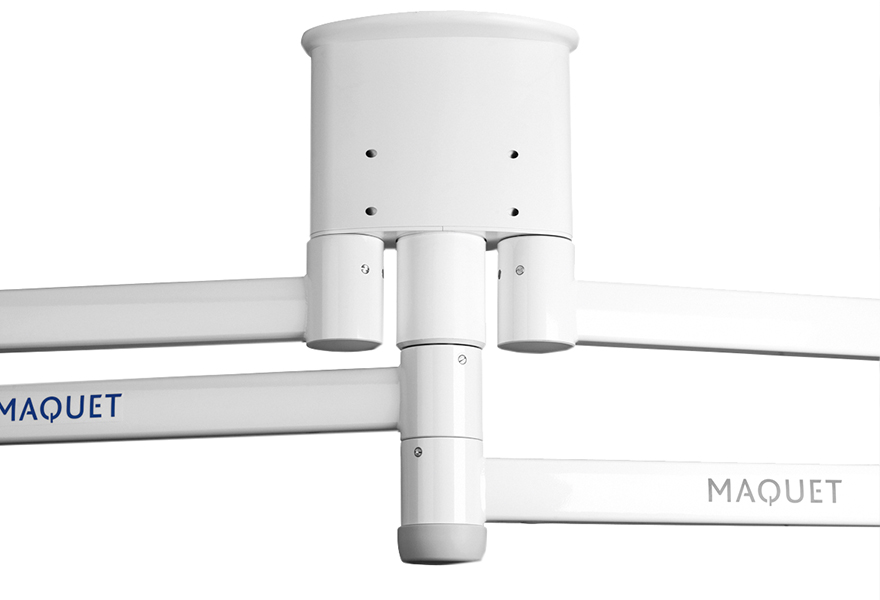 Maquet Satelite Anchoring System
The number of OR technologies and tools is growing exponentially each year, yet only a finite amount of space exists near the patient.
Hospitals need a hygienic, cost-effective, long-term solution that can precisely position the lights, monitors and cameras of today, but with enough versatility to accommodate the technologies of tomorrow.
Maquet Satelite allows equipment to be positioned within reach of the surgeon, concealing wires and cables. Equipment can be easily added, removed and upgraded to meet future requirements.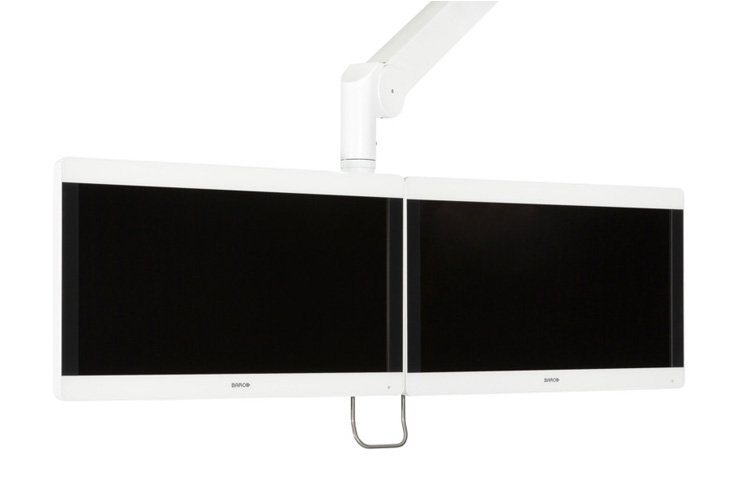 Getinge Flat Screen Holder
With the Single / Double flat screen holder, one or two flat screens can be mounted where they're most needed – close to the surgeon.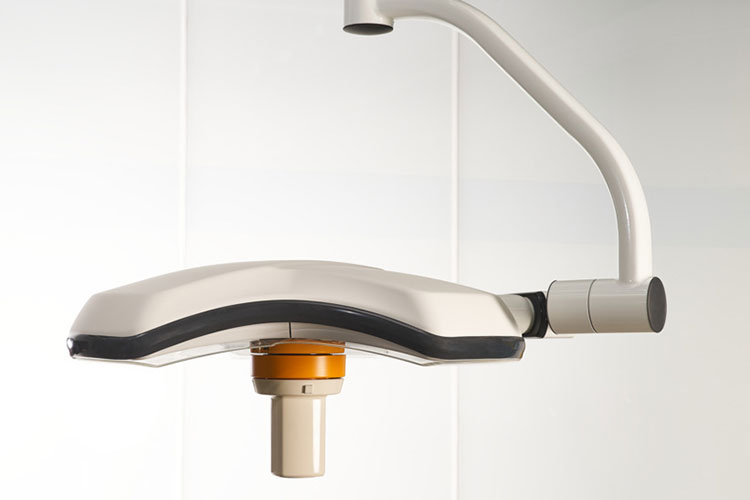 Full HD cameras
HD images and videos can be shared instantly and with no visible latency. Share best practices among surgeons, or document procedures for risk management with full HD clarity.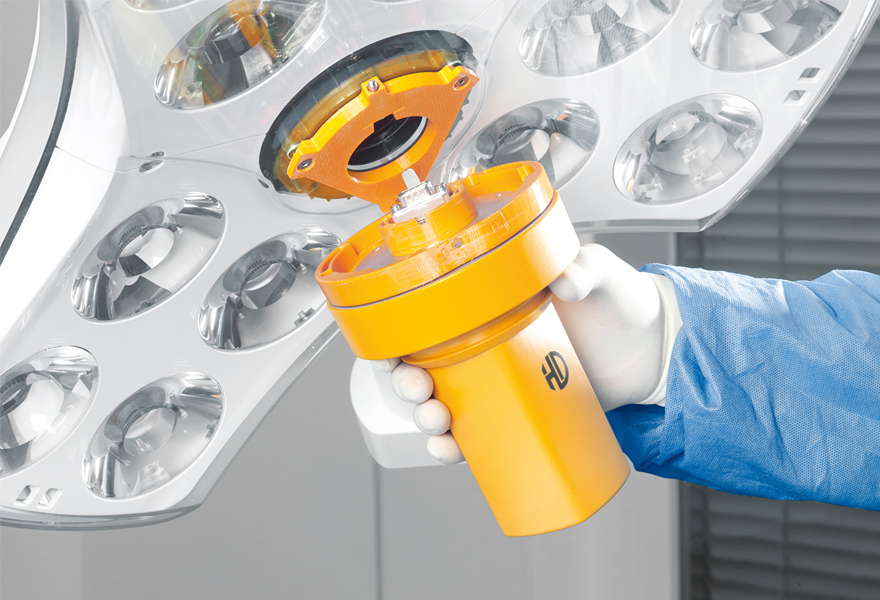 Quick Lock System
The tool-free Quick Lock System minimizes the setup time between procedures, and allows full HD cameras and the LMD system to be quickly and easily connected and disconnected to be moved between surgical suites.
Marketing Sales - Brochures
Marketing Sales - Sales Flyer
MCV00108567 Volista VisioNIR Flyer