Easily monitor anaerobic, metabolic yeast activity
Very user-friendly laboratory device for monitoring anaerobic, metabolic yeast activity for alcohol or (bio)ethanol production
Proven value for research and QA purposes in all fields of yeast research and (bio) ethanol production
Accurate comparison of conversion rates and yields under different conditions such as temperature, strain type, carbon source or nutrients
Monitoring the amount of gas that evolves from a fermentation broth under well controlled conditions, like temperature, strain type, carbon source or nutrients, is a reliable comparison method that has proven to be very useful in all industries that use anaerobic fermentations. As carbon dioxide production is stoichiometrically coupled with carbon source conversion, very useful metabolic data can be obtained.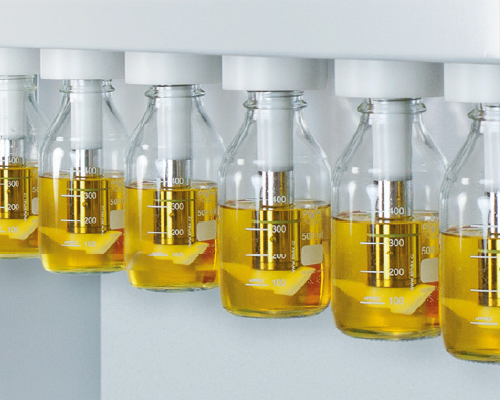 Consumables
The Applikon Alcohol Fermentation Monitor allows for six Schott Duran flasks in parallel. The total volume per vessel is 500 mL with a minimum working volume of 400 mL.
Individually controlled stirrer speeds and temperatures
Six independent yeast fermentations can be carried out simultaneously as settings like stirrer speed and temperature can be set or time programmed for each fermenter flask individually. This parallel cultivation optimizes your yeast research.
Strong magnetic stirrers for viscous media
This easy-to-operate device contains very strong magnetic stirrers to be able to handle very viscous media.
Automatic generation of advanced reports
The Applikon Alcohol Fermentation Monitor is fully controlled with user-friendly control and data anlysis software. This automatically generates reports that contain all measured data, data analysis tables and corresponding graphs.
Specifications
| | |
| --- | --- |
| Total volume (liter) | 6 reactors of 500 mL |
| Minimum working volume (liter) | 400 mL |
| Drive system | Magnetically coupled stirrer |
| Maximum stirrer speed (rpm) | 50 - 1450 |
| Impellers | Marine type |
| Temperature | Measurement: Pt-100 sensor in central stirrer bar |
| | Control: heating via central stirrer bar |
| | Temperature range is + 5 ˚C (ambient) to 75 ˚C |
| Dimensions (DxWxH) | 330 x 920 x 825 (mm) |
| Empty Weight (kg) | 75 kg |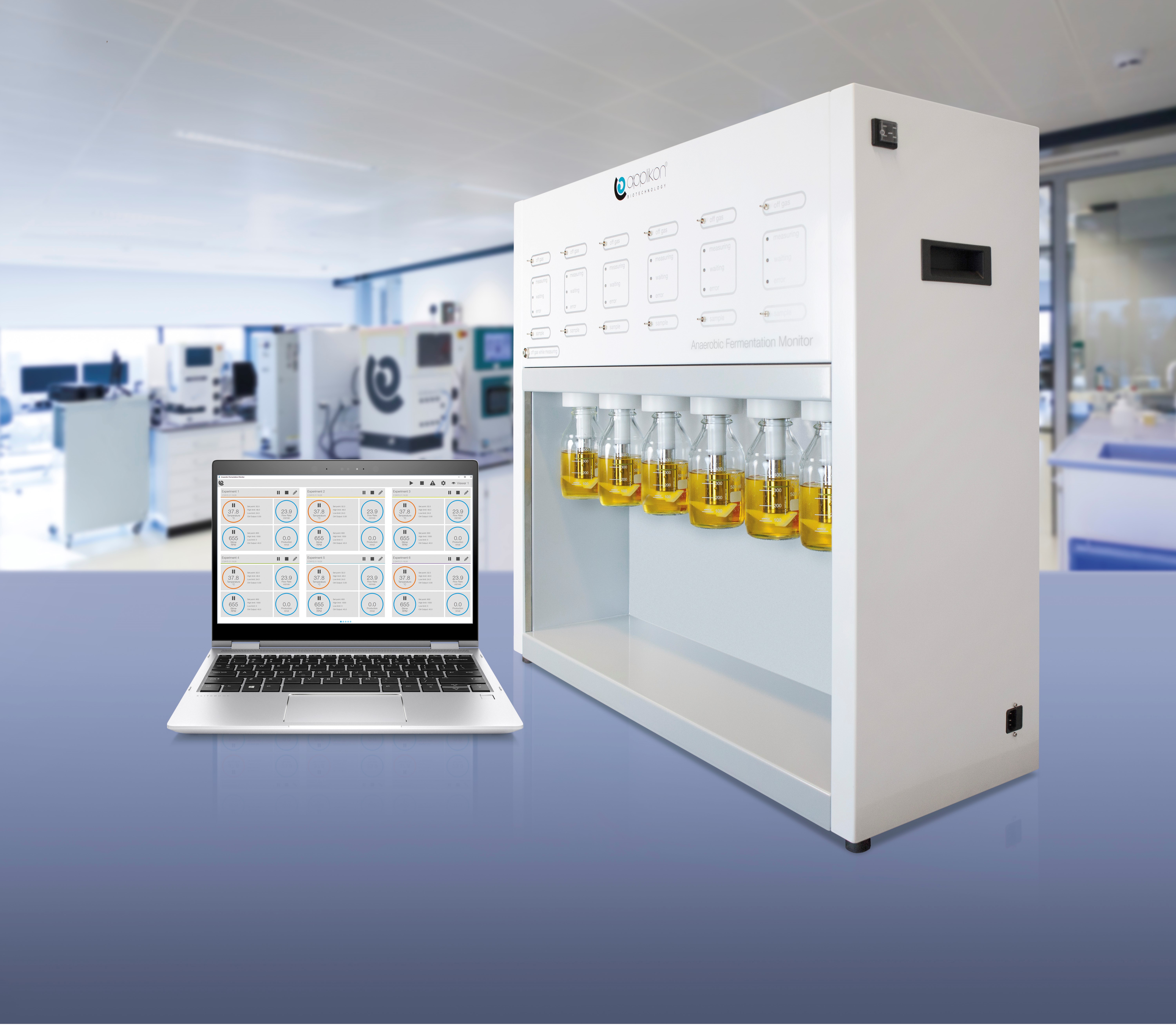 The Applikon Alcohol Fermentation Monitor is ideal for the following applications:
Quality control of regular/commercial yeast
Quality control of traditional feedstock (such as molasses)
Conversion of wort into beer
Conversion of grape juice into wine
Alcohol tolerance and toxicity studies
Industrial and academic research on yeast and potable alcohol/bio-ethanol/bio-butanol production
Measure conversion rates and yields of lignocellulose hydrolysates into biofuels
Test and compare different yeast strains or different feedstock/substrates