The Getinge Automation System for sterilizers maximizes the efficiency with sterilizing and transportation of instruments from the sterile area.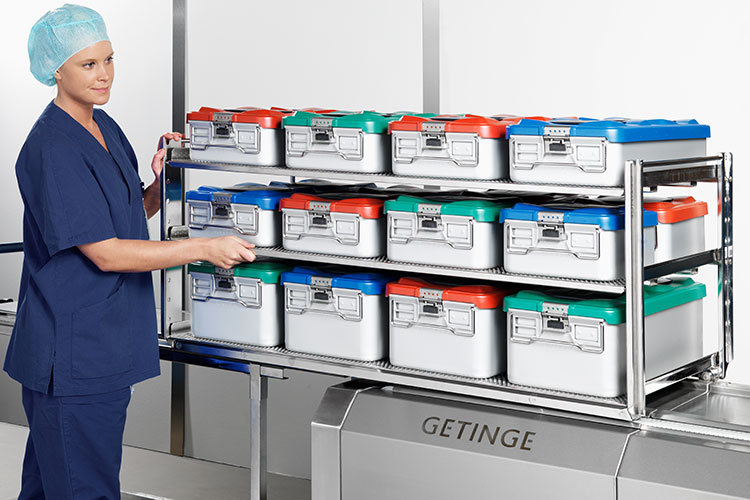 Getinge Air Glide System (AGS) is a fully automatic and highly flexible loading and transport system providing maximum productivity and efficiency for customers with multiple sterilizers.
It is especially useful where space is at a premium and limited staffing cannot afford the time it takes to move each rack into place, load each unit and select the correct program for the goods being processed.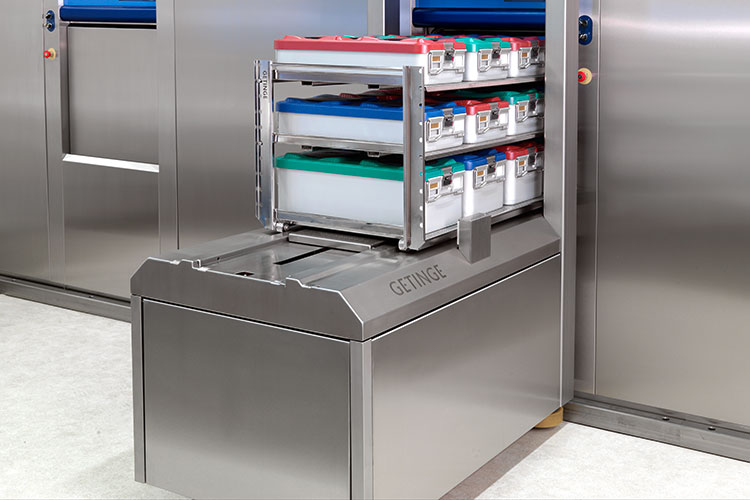 The principle of the Getinge Air Glide System (AGS) is "no waiting". When a unit becomes available, the shuttle automatically picks up the next rack and delivers it to the available sterilizer. No supervision is required and it can all be automatically documented for full traceability.
Fully automatic and highly flexible loading and transport system for sterilizers
User-friendly design minimizing bottle-necks and risk for human errors
Marketing Sales - Brochures