Integrity testers for isolator gloves and sleeves
Simple and easy to operate
Wireless, paperless and pipeless
Full connectivity and traceability
Compliant with FDA 21 CFR part 11, EU Annex 11, and GAMP 5
Supports the equipment integrity and preventive contamination control strategy
Minimize contamination risk with the Glove Leak Tester (GLT)
Gloves constitute the most vulnerable link in the containment barrier. They are the most critical part of your aseptic filling line because they are in direct contact with the operator, the main source of potential contamination.
Wireless, paperless, and pipeless, the GLT allows for accurate and repeatable testing for glove and sleeve integrity, i.e. detecting perforations not visible to the naked eye.
Leak test performed with a pressure decay method.
Watch the video to view the full testing process.
Preventive maintenance
The Glove Leak Testers (GLT) support the glove management system and preventive maintenance. Check the leak tightness of your isolator gloves and sleeves to ensure that your processes are compliant with international standards and regulations.
The GLT is a reliable instrument in the maintenance management program, ensuring the system's performance over time and allowing the end-user to recognize when it is time to change system parts.
It is a modern tool compliant with:
FDA 21 CFR part 11
Guidelines and annex 1 of the GMP
ISO 14644-7 Annex E.5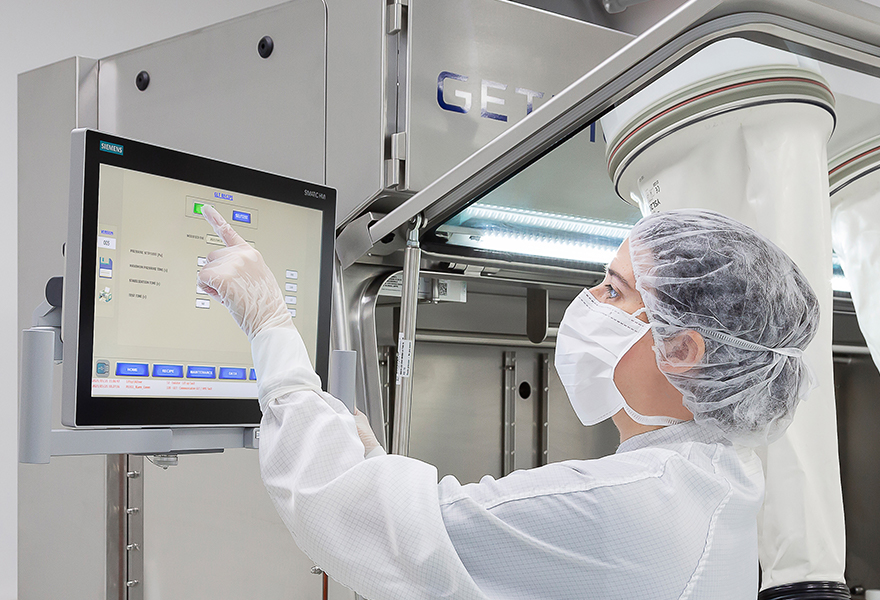 Full traceability
Connectivity
The HMI available either with an external tablet or with an onboard version, integrated (through SCADA) for Getinge isolators offers full connectivity and traceability.
The integrity tester offers full connectivity to your site IT system and traceability on SQL Database.
Designed for simplicity
Operator-friendly
The GLT uses lightweight plugs equipped with inflatable gaskets allowing for easy fastening to glove ports.
This avoids the need for specific tools to fasten the tester plug. Instead, the GLT allows you to push a button and the gasket inflates, securing an airtight seal. The same push-button operation at the end of the test deflates the gasket prior to plug removal.
Wireless and pipeless
Modern
The Glove Leak Testers are wireless for ease of use. There are no cables and pipes between the remote head and the main control unit.
The multi-functional GLT tablet contains a touch screen that allows the operator to carry out tests on multiple plugs simultaneously.
Glove Leak Testers configurations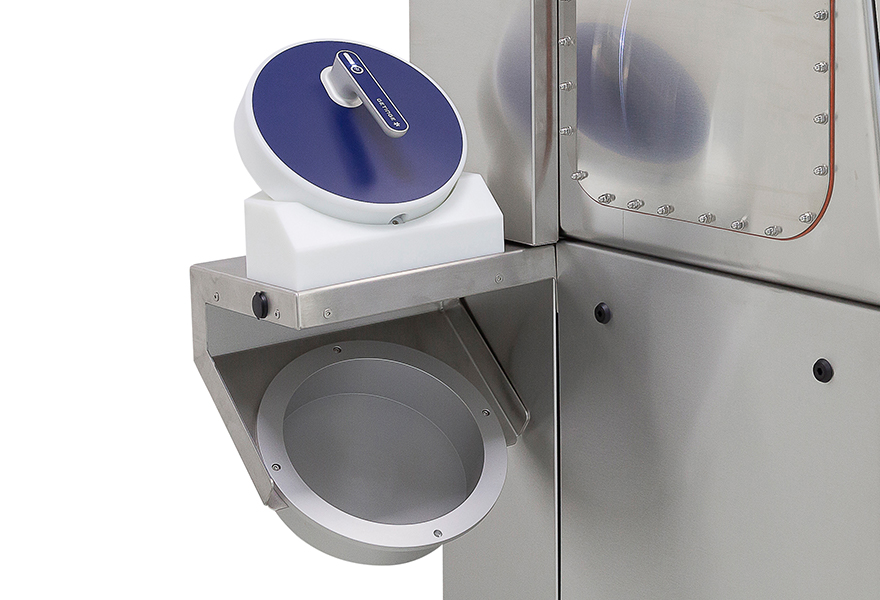 Fully integrated
Integrated into the isolator compartment or on the isolator side
Integrated in the isolator SCADA
Self-test
Stand-alone charger
Single Plug with charger
Tablet
Self-test
Multi-plug trolley
Trolley with 4 charging stations
Tablet
Self-test
Marketing Sales - Sales Flyer
Security at your fingertips
Marketing Sales - Brochures
Isolators to secure contamination prevention