Optimizing patient transfer
Effective patient transport requires staff to safely maneuver operating tables in
tight spaces and crowded and long hospital corridors.
Conventional solutions require staff to use their own physical strength to move patients and which can lead to physical pain.
To answer to those challenges Getinge has developed Sensor Drive.

Technical data
Maximum speed
3 km per hour / 1.86 mi
Braking distance
< 800 mm with a 250 kg load / 31.5" with a 551 lbs load
L x W x H (including handle)
278 x 273 x 72 mm / 10.9 x 10.7 x 2.8"
Article number
1009.69A0 Sensor Drive, EU-version
Operating time
Battery capacity for approximately 2.5 hours
of continuous operation
Charging
Via standard charging station of the remote control
OR table compatibility

1133.22 Maquet Alphamaxx
Mobile OR Table with Autodrive

7200.01 Maquet Meera
Mobile OR Table with Autodrive

1433.02B0 / F0 Maquet Yuno II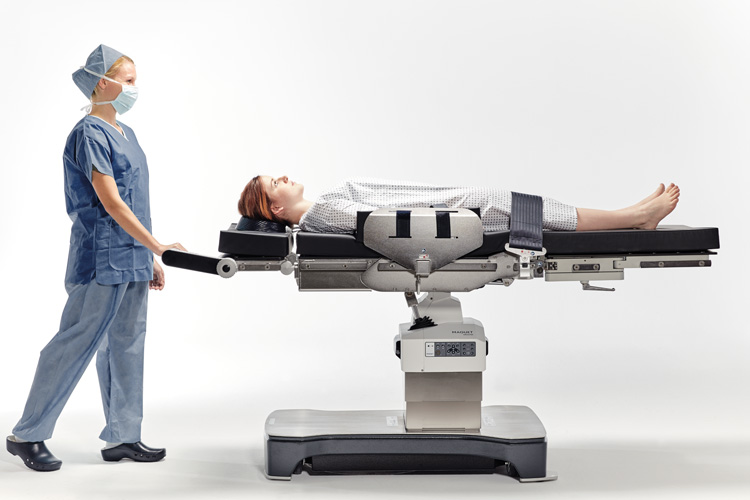 Easy OR table maneuvering
Rotation of the handle engages the drive and regulates the speed of the OR table by the degree of rotation. Rotating the handle forward and backward will release the table brakes and move the table in the desired direction. The handle is mounted to the OR table side rail, generally on the head rest. It enables the OR team and nursing staff to use just one hand to operate the autodrive and steer at the same time. This leaves one hand free to help patients in critical situations.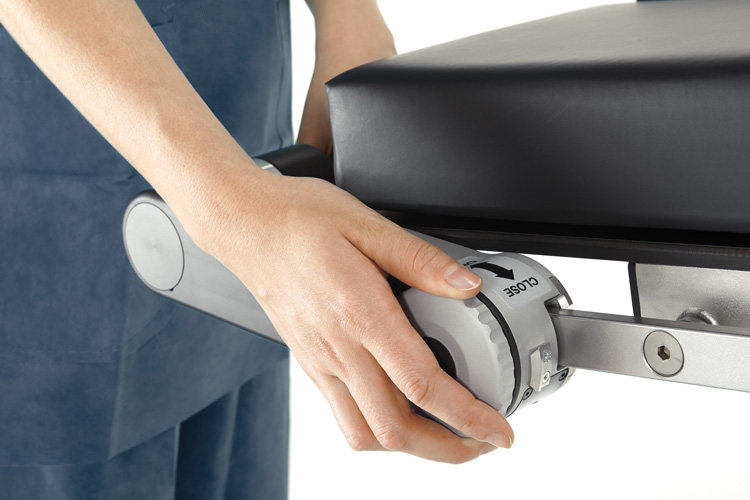 Multi-functional application
A single Maquet Sensor Drive can be used with several surgical tables. Simply enter a key code to pair the control unit with the selected OR table for immediate use. In addition, many existing Maquet Alphamaxx OR Tables which are equipped with a fast Autodrive can be used with Maquet Sensor Drive after installing an update.
Marketing Sales - Brochures
Maquet Operating Tables Solutions