Easy and reliable patient care
By combining state-of-the-art sensitivity and reliability with user-friendly simplicity, Servo-s delivers top performance for both adult and pediatric patients in a variety of hospital ventilatory care settings.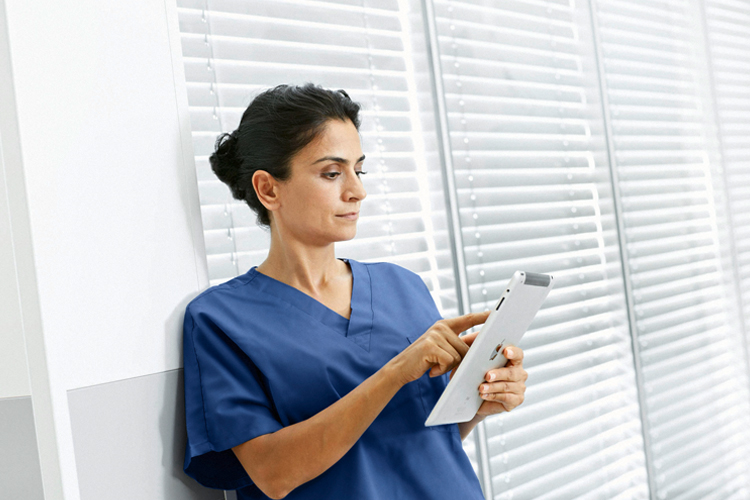 Ensure maximum uptime
Optimizing your equipment's services is often an untapped opportunity to maximize productivity and reduce costs. Our Getinge Care service offering will ensure that your equipment always perform at peak levels allowing you to focus on what's important - saving lives.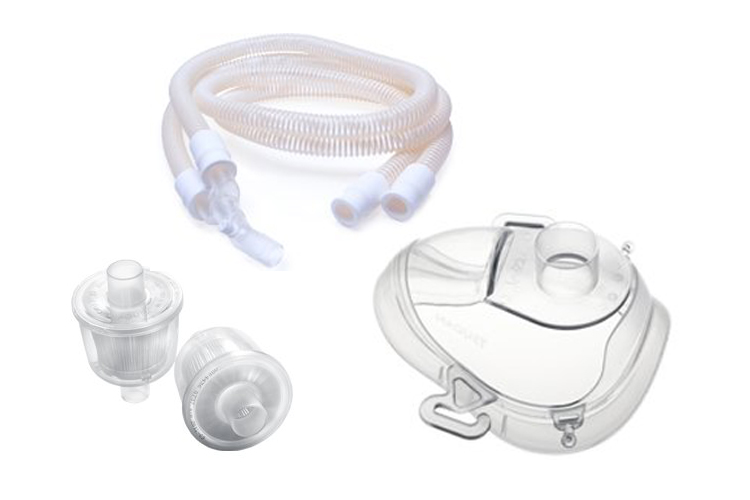 High quality consumables
We offer an extensive range of readily available consumables designed for highest possible patient safety and ease of use – all to help secure your everyday operations.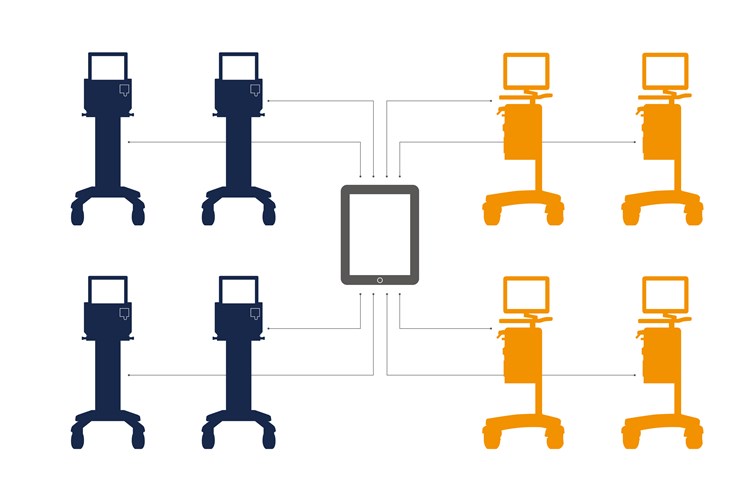 Patient data at your fingertips
MSync helps you to connect your Servo-s fleet to your patient monitor, HIS or patient data management system (PDMS). Clinical and patient data is transferred in real time to support clinical decision-making.
Easy start
The easy-to-follow automated pre-use check takes just a few minutes, and gives an optimal calibration and status for vital functions that need to be checked before connecting a patient.
An intuitive user interface
The ergonomic user interface, with its color screen and clear graphics, is designed for clinicians by clinicians. Settings can be made either via the touch screen, the main rotary dial, or a combination of both.
Designed for transport
The Servo-s has been designed for both shelf mounting and intrahospital transport with mobile cart.
Ventilation
Invasive and non-invasive ventilation (with leakage compensation for non-invasive ventilation) for all patient categories.
The sensitive flow trigger
Paired with a fast and precise inspiratory flow controller provides excellent patient interaction and reduced work of breathing.
Servo quality
Ventilation independent of central gas installations when combined with Compressor Mini.
Marketing Sales - Data Sheet
Servo-s technical specifications and information on intended use, clinical benefits, functionality, user interface, power supply, gas supply, weights and dimensions.
Marketing Sales - Brochures
Protect your Getinge device and optimize the clinical workflow with Getinge high quality consumables.
Improve your knowledge with our eLearning and training courses
At Getinge Educational Institute, we have dedicated material for topics related to Intensive Care, Cardiovascular Procedures, Operating Room and Sterile Processing. We can support you with information about current technologies and best practices to boost your performance and productivity.
For more information about our onsite events or remote trainings, you can also contact your local sales & service representative.