Acute Respiratory Distress Syndrome (ARDS)
The challenge of recognizing and treating ARDS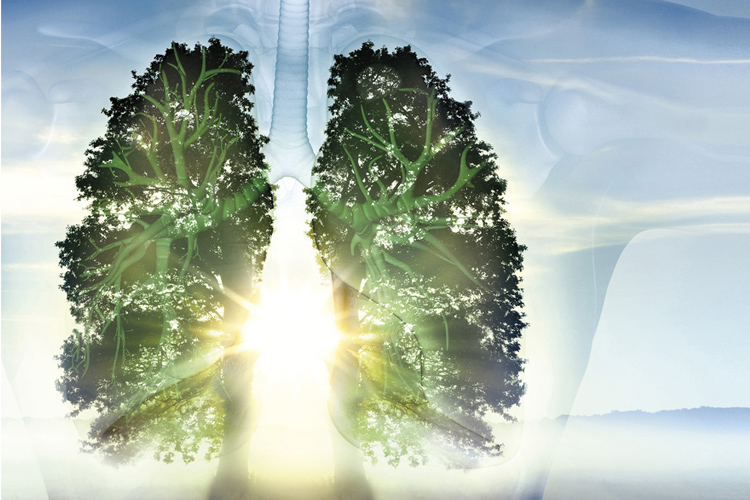 The challenge
ARDS is a syndrome that appears to be under recognized, undertreated, and associated with a high mortality rate. ARDS is a progressive process with an early treatment window that can be exploited.[1]
ARDS is a type of acute diffuse, inflammatory lung injury, leading to increased pulmonary vascular permeability, increased lung weight, and loss of aerated lung tissue (The Berlin Definition of ARDS). It is associated with high mortality and it can be caused by several etiologies.
Care for patients with ARDS is complicated and associated with long hospitalizations and consumes significant healthcare resources.[2] ARDS appears to be undertreated in terms of the use of recommended approaches to mechanical ventilation and the use of some adjunctive measures. These findings indicate the potential for improvement in management of patients with ARDS. [1]
The current recommendations
American Thoracic Society / European Society of Intensive Care Medicine / Society of Critical Care Medicine
Clinical Practice Guideline:
Mechanical Ventilation in Adult Patients with Acute Respiratory Distress Syndrome[5][6]
| | | |
| --- | --- | --- |
| Treatment | Recommendation | Strength of Recommendation |
| Mechanical Ventilation using LTVs and Inspiratory Pressures | Recommended that adult patients with ARDS receive mechanical ventilation with tidal volumes limited to 4-8ml/kg PBW and inspiratory plateau pressures <30cm H2O | Strong recommendation with moderate confidence in effect estimates |
| Prone Positioning | Recommended that adult patients with severe ARDS receive prone positioning for more than 12 hours per day | Strong recommendation with moderate to high confidence in effect estimates |
| High PEEP vs Low PEEP | Suggest that adult patients with moderate or severe ARDS receive higher rather than lower levels of PEEP | Conditional recommendation with moderate confidence in effect estimates |
| Recruitment Maneuvers (RMs) | Suggest that adult patients with ARDS receive RMs | Conditional recommendation with moderate confidence in effect estimates |
| Extracorporeal Membrane Oxygenation (ECMO) | Additional evidence is necessary to make a definitive recommendation for or against ECMO in patients with severe ARDS | Recommend ongoing research measuring clinical outcomes of severe ARDS patients receiving ECMO |
The importance of knowing volume status
Every day in the ICU, clinicians have to face this therapeutic dilemma for the patient with circulatory failure and lung impairment, should I opt for fluid administration?
In case of severe ARDS associated with shock, it has been suggested to consider using advanced monitoring devices at an earlier phase to assist in defining logical therapeutic approach.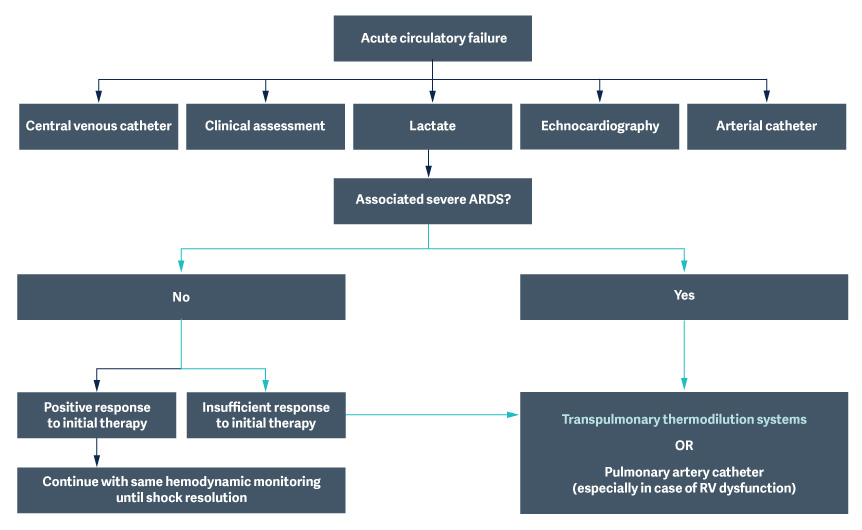 The Goal of Ventilation
"The goal of mechanical ventilation in patients with ARDS is to maintain gas
exchange while avoiding the complications such as ventilator-induced lung
injury (VILI), ventilator-associated pneumonia (VAP), or ventilation-induced
diaphragm dysfunction (VIDD)"[5]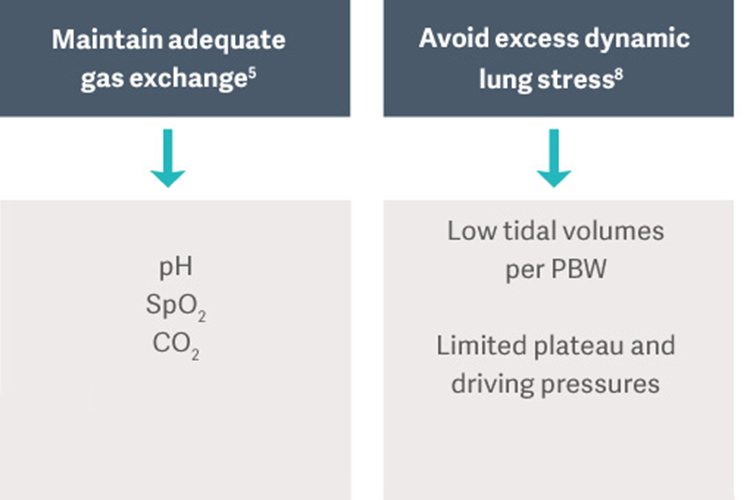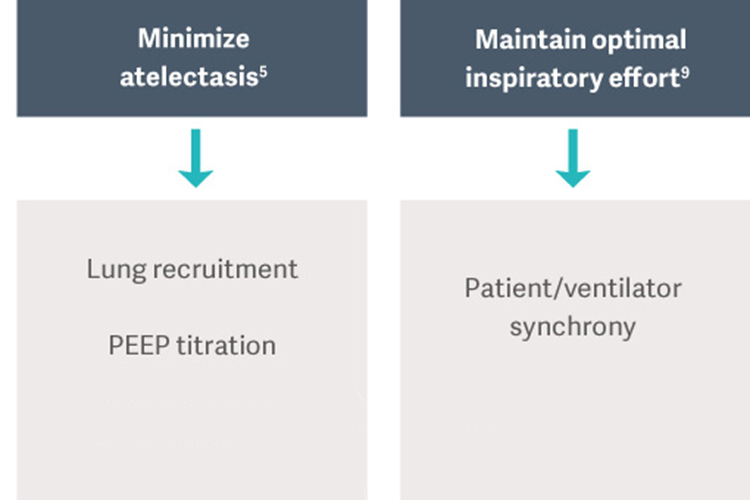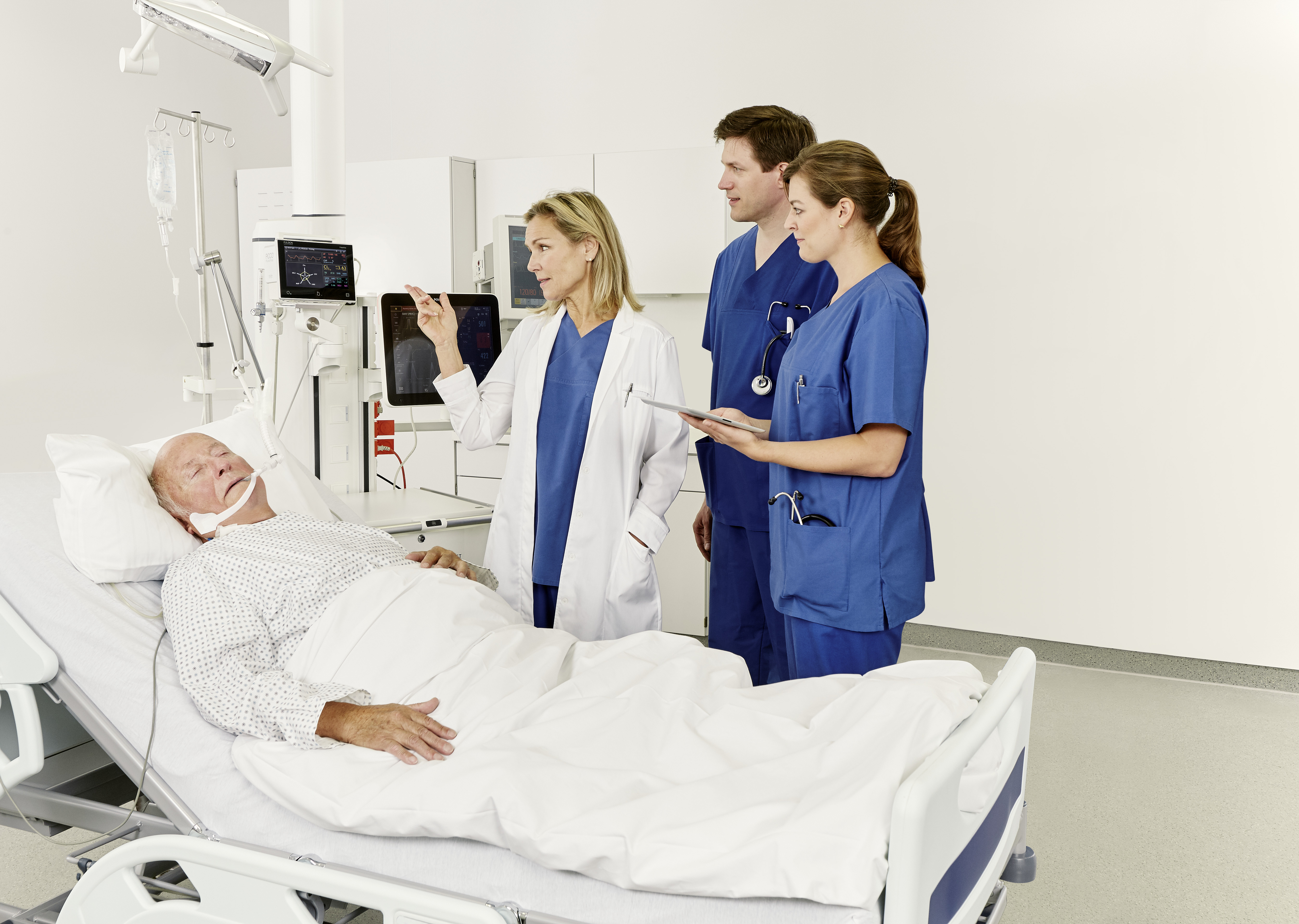 Diagnose pulmonary edema at bedside
ARDS is characterized by pulmonary edema, the accumulation of fluid in the interstitium of the lung tissue and/or the alveoli. This leads to impaired gas exchange and may even cause pulmonary failure. The amount of pulmonary edema can easily be quantified at the bedside by measuring the extravascular lung water index (ELWI). The next important question is: What is the reason for the pulmonary edema? The pulmonary vascular permeability index (PVPI) enables a differential diagnosis. In cardiogenic pulmonary edema, a negative fluid balance is sought, while in cases of permeability pulmonary edema treating the cause of inflammation has priority.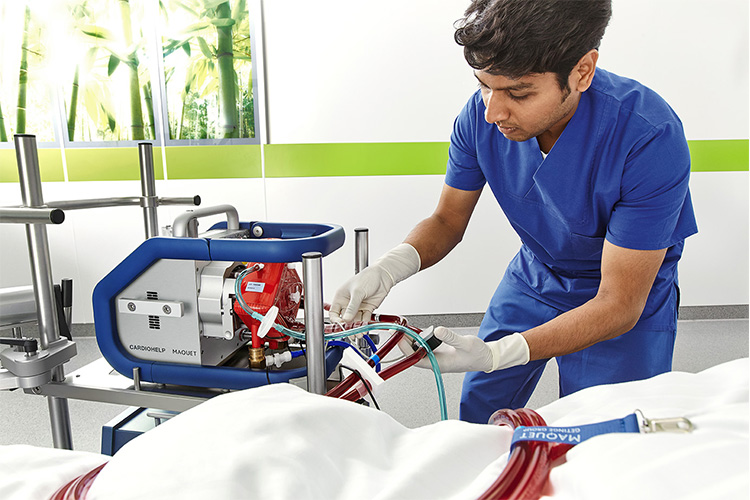 ECMO for ARDS
Extracorporeal membrane oxygenation (ECMO) for severe acute respiratory failure was proposed more than 40 years ago.[10] Since that time improvements in technology have made ECMO safer and easier to use, allowing for more widespread use in acute respiratory failure.[11]
VV-ECMO has become the treatment of choice for patients with respiratory failure refractory to optimal mechanical ventilation and conventional medical treatments.[12]
Extracorporeal membrane oxygenation
for severe acute respiratory distress syndrome
The EOLIA Trial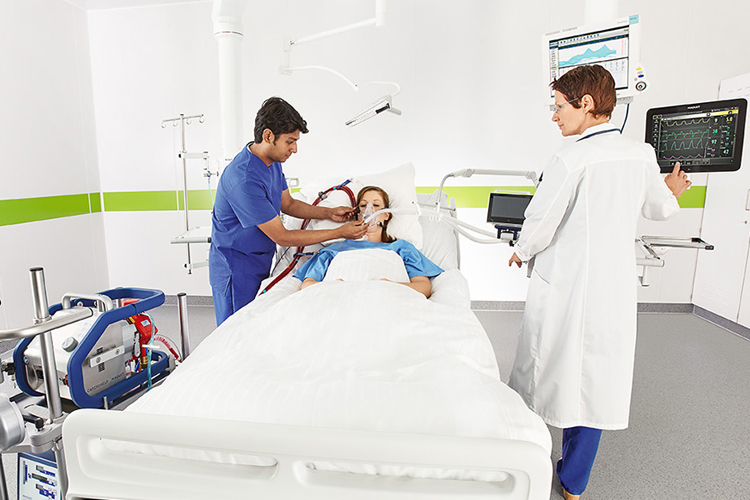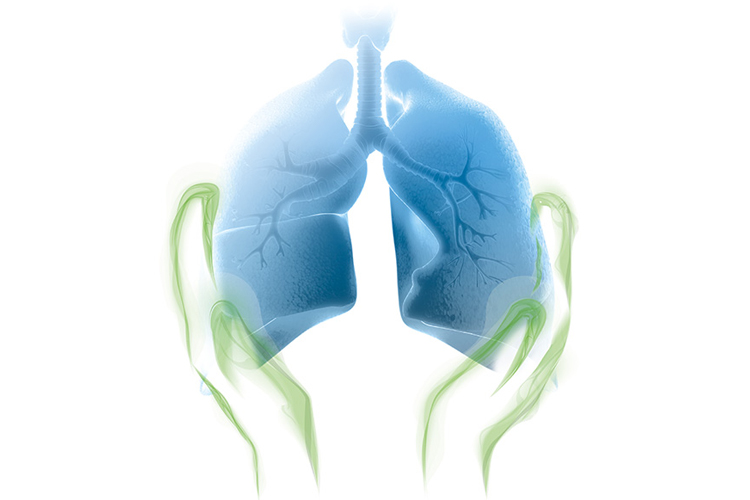 249 Patients
124 received immediate vv-ECMO and
125 continued conventional treatment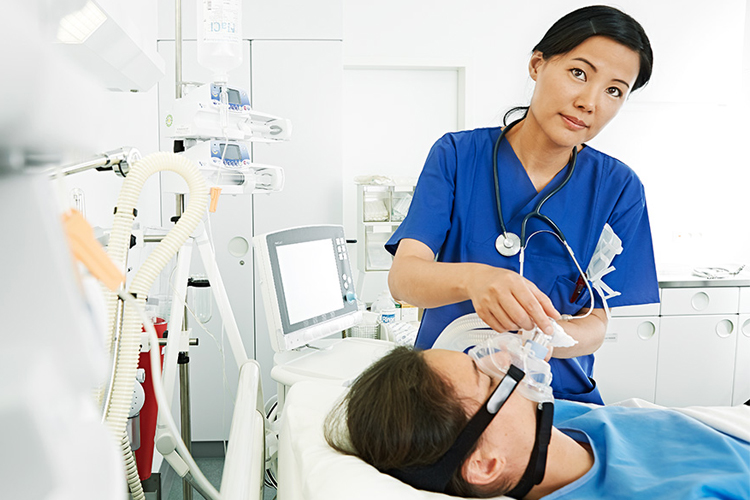 Conventional Ventilation*
46% mortality
(57/125)
*with ECMO as rescue if needed
Published: Combes et al, New England Journal of Medicine 2018; 378:
The efficacy of veno-venous extracorporeal membrane oxygenation (vv-ECMO) in patients with severe acute respiratory distress syndrome (ARDS) remains controversial. The EOLIA trial was designed to determine the effect of early initiation of ECMO in patients with the most severe forms of ARDS.