Advanced anesthesia for all situations
ICU-grade ventilation performance
Safe low-flow anesthesia
MAC Brain for informed dosing decisions
Active hypoxia prevention with O2Guard
Lung Recruitment Maneuvers to prevent postoperative complications
Disclaimer
The products, availability of the Flow Family anesthesia systems and SW version may be pending regulatory approvals to be marketed in your country. Contact your Getinge representative for more information. The assertions stated by the physician are strictly those of the physician and do not necessarily reflect the views of Getinge.
⚠ CAUTION: Federal (US) law restricts these devices to sale by or on the order of a physician. Refer to Instructions for Use for current indications, warnings, contraindications, and precautions.
Getinge US Sales, LLC, One Geoffrey Way, Wayne, New Jersey, United States, 07470
Legal Manufacturer · Maquet Critical Care AB · Röntgenvägen 2 SE-171 54 Solna · Sweden · +46 (0)10 335 73 00
Personalization breath by breath
User-friendly anesthesia machines in the OR
The intuitive 15" rotatable and tiltable touchscreen is intuitive to understand and use, and allows you control everything from one location. The Flow-i is easy to move, position and configure and can be placed anywhere around the OR table, ensuring that the screen is always within reach. With flexible mounting options for both monitors and accessories, you can truly personalize your workstation. [7]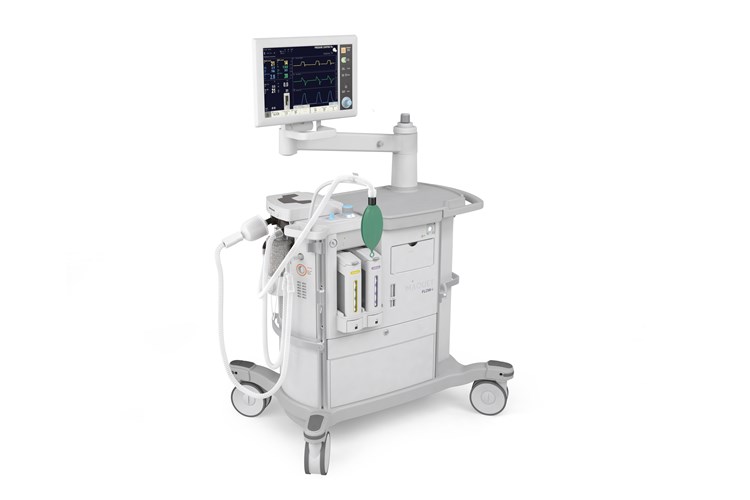 Extra storage
Flow-i C20 provides you with the extra storage you need. Choose between two or three drawers.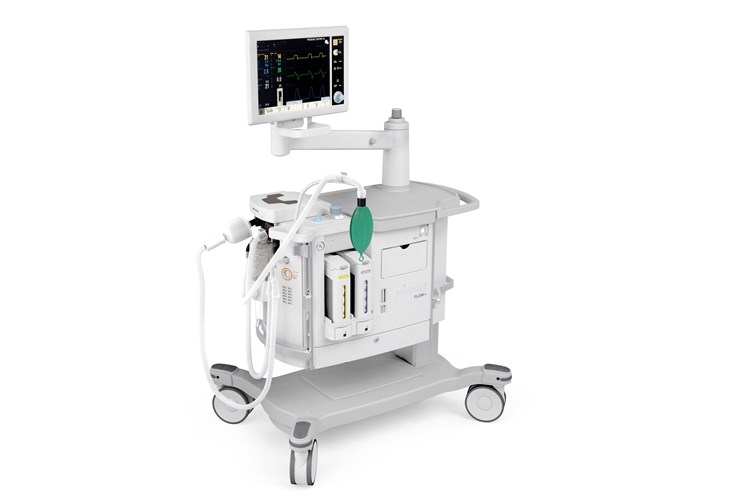 Ergonomic choice
Flow-i C30 is unique in its height adjustability. Combined with a vast mounting and positioning flexibility you can tailor the machine to suite your working position.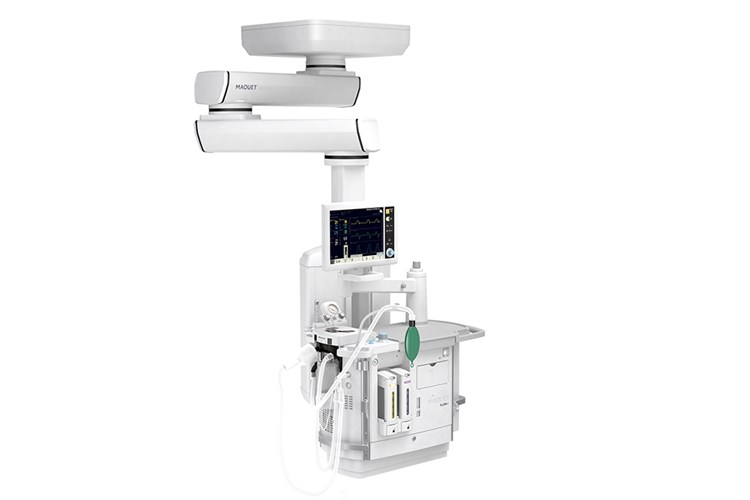 Pendant version
Flow-i C40 is ceiling mounted, offering a two-part circulating radius, which results in a wide spatial range for the unit. The C40 facilitates cleaning and thus contributes to infection control.
Flow-i anesthesia machine
Flow-i anesthesia machine
1. 15" tiltable and 360° rotatable touch screen
Simple and intuitive interface, easy to learn and use
2. Open platform
Customize to match your needs
3. 170° rotatable arm
With dimmed LED lights
4. Flexible workspace areas
6. Excellent ventilation performance
Treatment of any patient category
7. CO<sub>2</sub> absorber
8. Electronic vaporizer
Precise and cost-efficient
9. Multipurpose rails
Extensive mounting options
10. Unique height adjustable function
Ergonomic choice (C30), adapting perfectly to your working position
11. Lockable wheels
Enhances device mobility
Improve your knowledge with our eLearning and training courses
At Getinge Educational Institute, we have dedicated material for topics related to Intensive Care, Cardiovascular Procedures, Operating Room and Sterile Processing. We can support you with information about current technologies and best practices to boost your performance and productivity.

For more information about our onsite events or remote trainings, you can also contact your local sales & service representative.