Workstations that Work for You
Maquet Moduevo Ceiling Supply Units ensure that essential utilities and equipment are easily accessible. Streamlining workflows, these units enable:
Improved efficiency, through a better organization of resources
Increased productivity and flexibility, with decreased costs
Simple installation, swift configuration, and intuitive operation
Maquet Moduevo Bridge
Think horizontal!
Getinge has developed a horizontal solution to accommodate architectural constraints: Moduevo Bridge. This economical, space-saving ceiling supply unit is designed to enhance provider-patient interactions at all acuity levels by keeping everything close at hand. It can be installed in intensive care and high-dependency care units, recovery and emergency departments.
Challenging facility constraints
Fostering a healing environment
Answering to economical considerations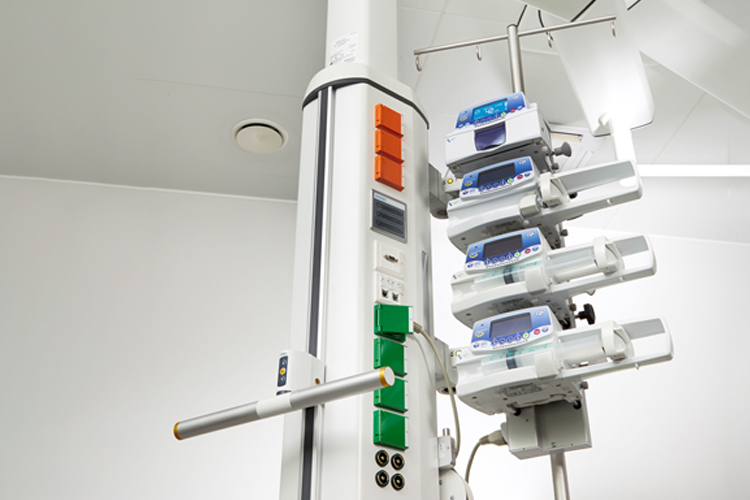 Experience a new level of versatility
Ergonomic Positioning System (EPoS)
Easily add components and accessories based on your changing needs — including those requiring a power supply
Freely position these components on every face of the unit module, at any height
Ensure everything is in reach, with customized workstations that can be created quickly and easily.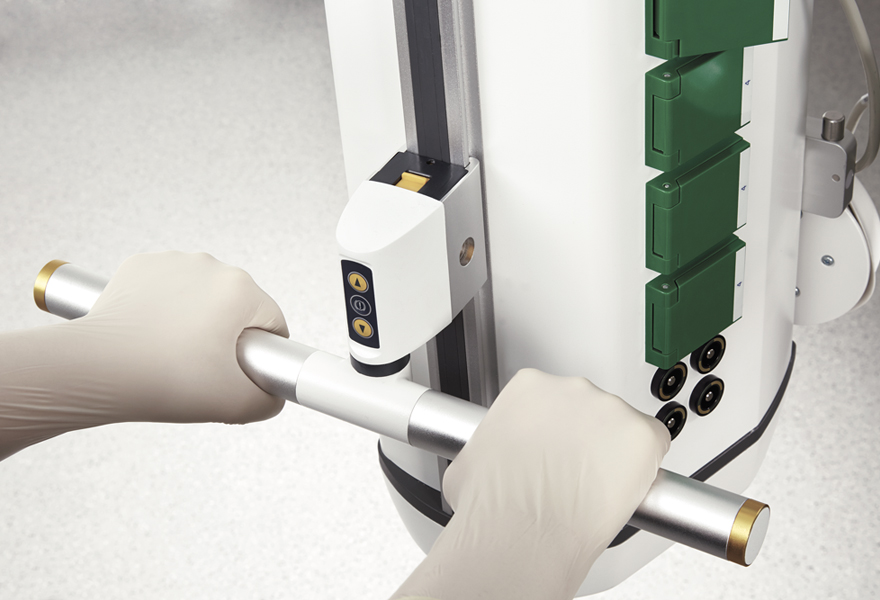 Enjoy enhanced ergonomics
Grab & Move Handle
Feel at ease with its intuitive positioning
Grasp the latest technology, as its capacitive sensing technology releases the unit's brakes when handle is held
Enable staff to easily move pendants to the desired position, with only one hand and minimal physical effort
Equip yourself with an evolving design that allows each configuration to increasingly meet the needs of your hospital's daily challenges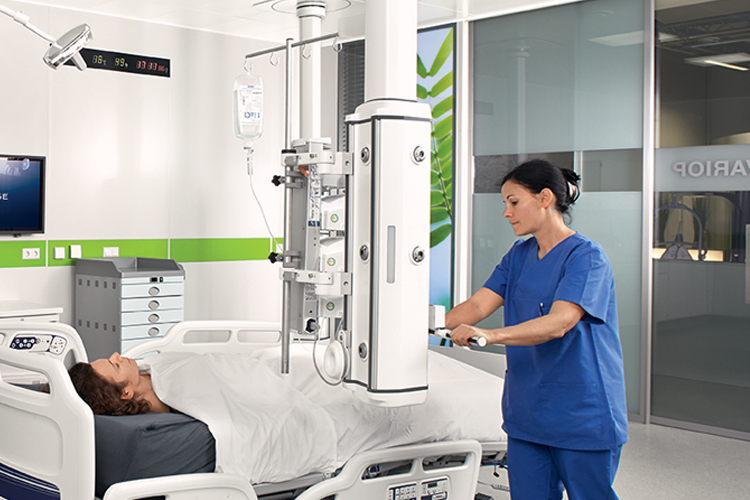 Benefit from unparalleled maneuverability
Electro-magnetic Brakes
Quiet reliability. Moduevo's pioneering electro-magnetic brakes are silent and virtually no maintenance is required.
Expect seamless movements that are smooth, controlled, and offer a broad range of flexibility.
Reposition the ceiling supply unit without disturbing patients so they can get much-needed rest.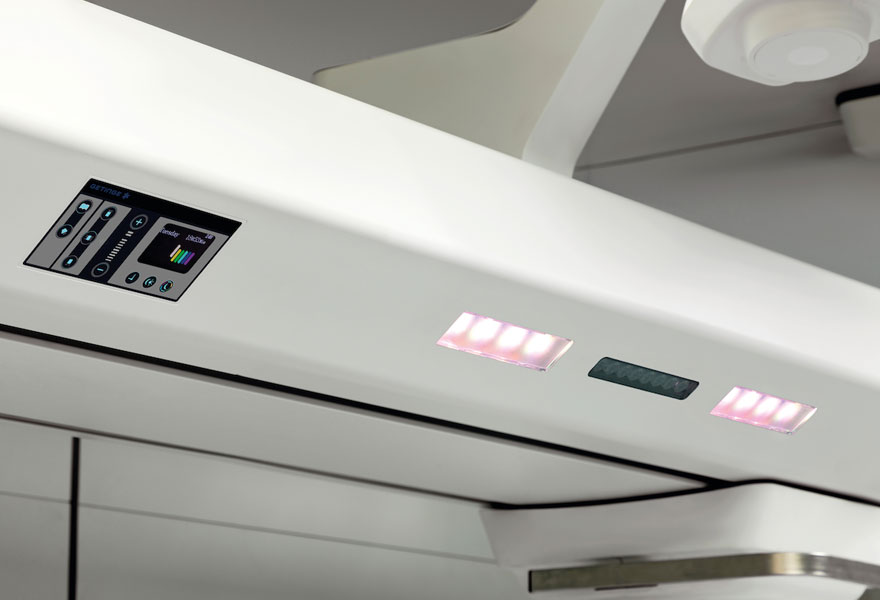 Set the right tone
Ambient light
Provide innovative daylight simulation and evening light, which is suitable for units without windows (with the Somnus light*)
Look to bluish tones to simulate morning light, while reddish ones represent evening light (based on the Circadian Stimulus)
Create a soothing atmosphere with soft ambient lighting on the sides, top, and bottom of the supply unit
*Developed according to the Lighting Research Center Recommendations. Available with the Maquet Moduevo Bridge.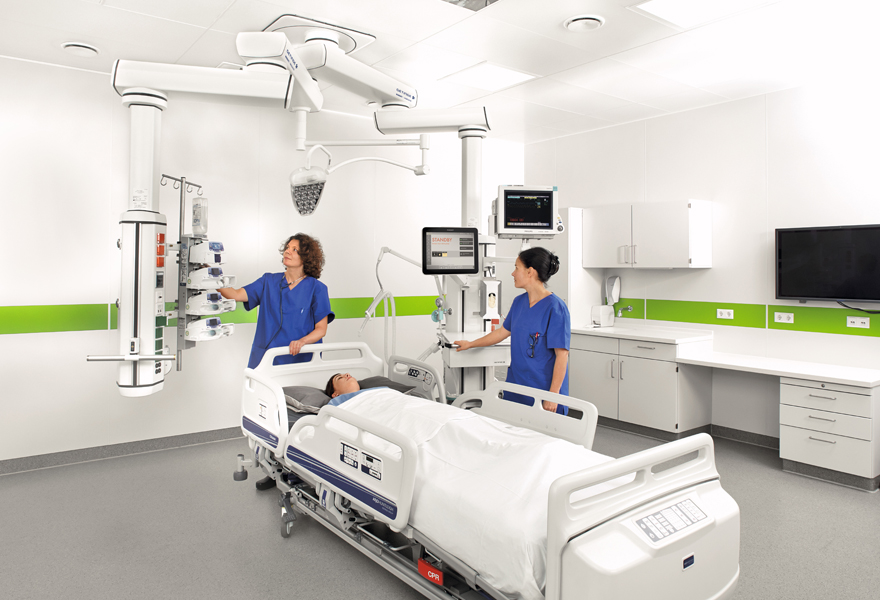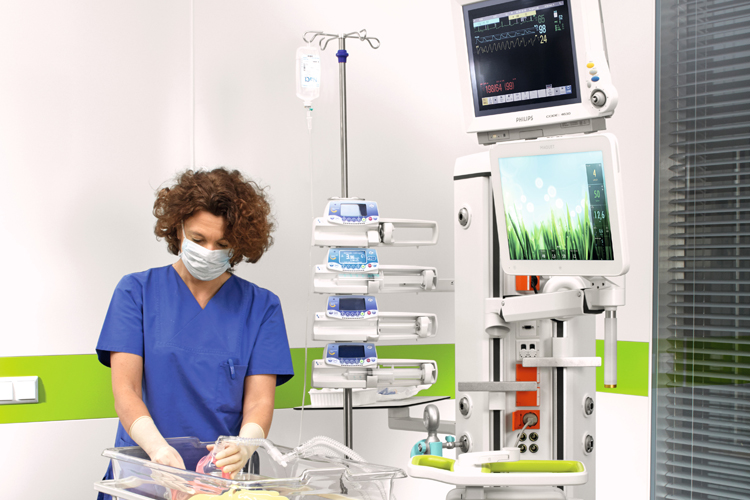 Recovery rooms: Choose one for all
Single Pendant and/or Column System
Facilitate healing and treatment in recovery rooms by implementing one pendant or system that can carry all essential equipment, including the infusion system, monitors, and shelves
Save space and cost with a column system that can serve two beds positioned on each side of the pendant
See real-world results
Video: A Case Study
See how the Hospital Center Brive La Gaillarde in France has seen improvements in their ICU, regarding workflow, patient safety, and staff ergonomics since installing the Maquet Moduevo. The ICU head nurse, staff nurse, and chief medical officer explain how the system has improved working conditions.
Focus on patients—not on equipment
Maquet Moduevo's broad range of accessories helps medical staff tackle their daily challenges in diverse clinical disciplines.
In operating rooms, horizontal service heads with monitor holder provide ideal positioning for anesthesia. Robust shelves and drawers with high load capacity hold key equipment, e.g. electrocautery units and endoscopy devices. Arms for video monitors can be attached. Cable management products keep wires off the floor – eliminating trip hazards and creating safer workplaces for staff. In ICUs, accessories can accommodate essential items staff may require: monitor holders, surgical lights for bedside procedures, illuminated drawers for nurses to find equipment/supplies faster in a darkened room, swivel shelves that can be folded away when not in use, and much more.
Accessories to store
Accessories to position
Accessories to hold
Accessories to illuminate
Marketing Sales - Brochures
Maquet Moduevo Brochure US - Version shared to Virtual Hospital app - supersede revisions, do not delete!
Marketing Sales - Sales Flyer