Maquet Moduevo's broad range of accessories helps medical staff tackle their daily challenges in diverse clinical disciplines.
Accessories to store
Accessories to position
Accessories to hold
Accessories to illuminate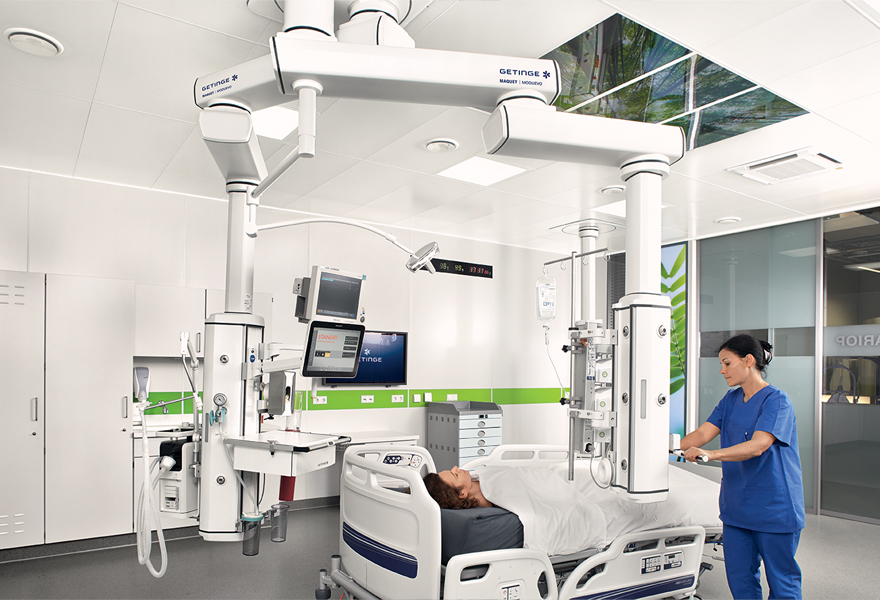 Focus on patients—not on equipment
In operating rooms, horizontal service heads with monitor holder provide ideal positioning for anesthesia. Robust shelves and drawers with high load capacity hold key equipment, e.g. electrocautery units and endoscopy devices. Arms for video monitors can be attached. Cable management products keep wires off the floor – eliminating trip hazards and creating safer workplaces for staff. In ICUs, accessories can accommodate essential items staff may require: monitor holders, surgical lights for bedside procedures, illuminated drawers for nurses to find equipment/supplies faster in a darkened room, swivel shelves that can be folded away when not in use, and much more.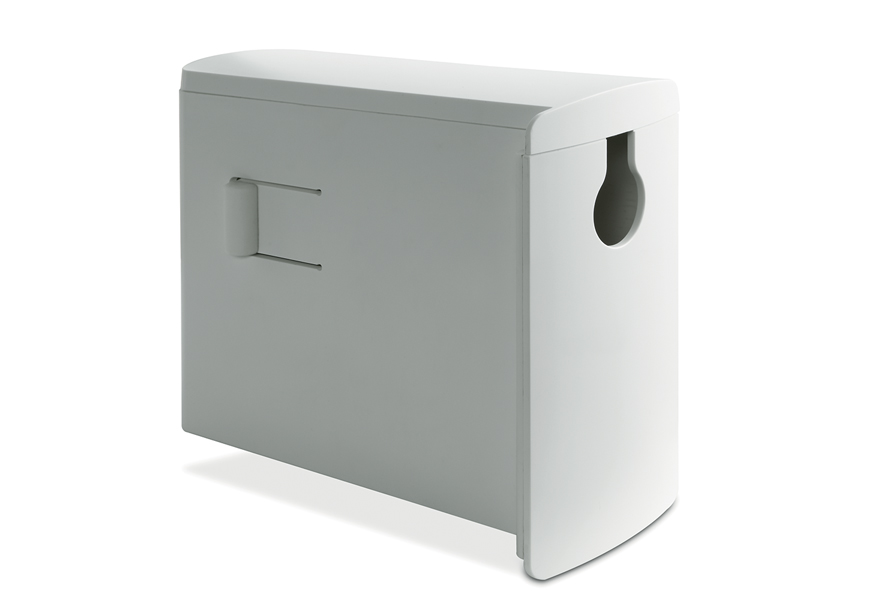 Accessories to store
The storage category of Maquet Moduevo accessories is dedicated to simple, yet effective solutions for managing cables, and storing documents, gloves, equipment such as catheters, and more.
This category includes:
Cable management solutions (cable winding wheel, cable box)
Baskets and catheter holders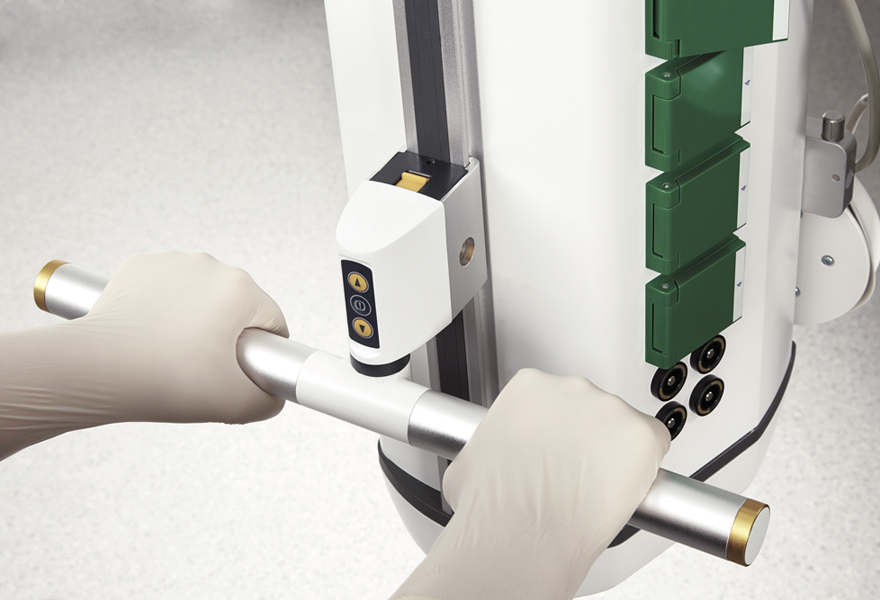 Accessories to position
A key feature of Maquet Moduevo is its outstanding maneuverability. Staff can quickly and precisely position the ceiling supply units where and when needed.
This category includes:
Vertical and horizontal handles, including Grab & Move Capacitive Sensing Technology
Shelf handles
Ceiling supply unit control device for up and down movements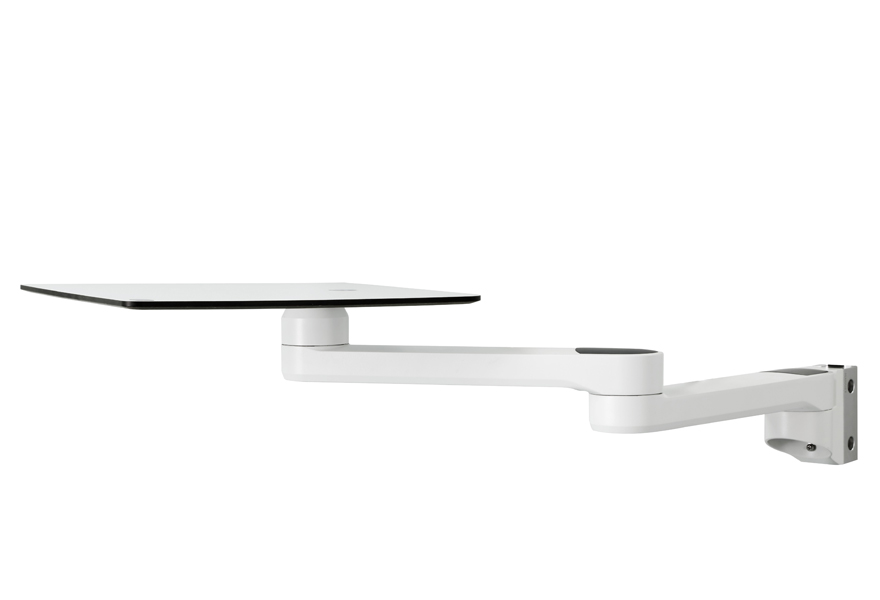 Accessories to hold
Holding accessories play a major role in ensuring critical equipment is readily accessible whenever it is required.
This category includes:
Shelves, sliding keyboard shelves, shelf extension, swivel shelf
Cabinets and drawer units
Flat screen monitor arms, keyboard holders
Various types of rails
Infusion equipment (IV pole, Maquet M-Shift)
Adaptors (for examination and surgical lights) and docking systems (anesthesia machines)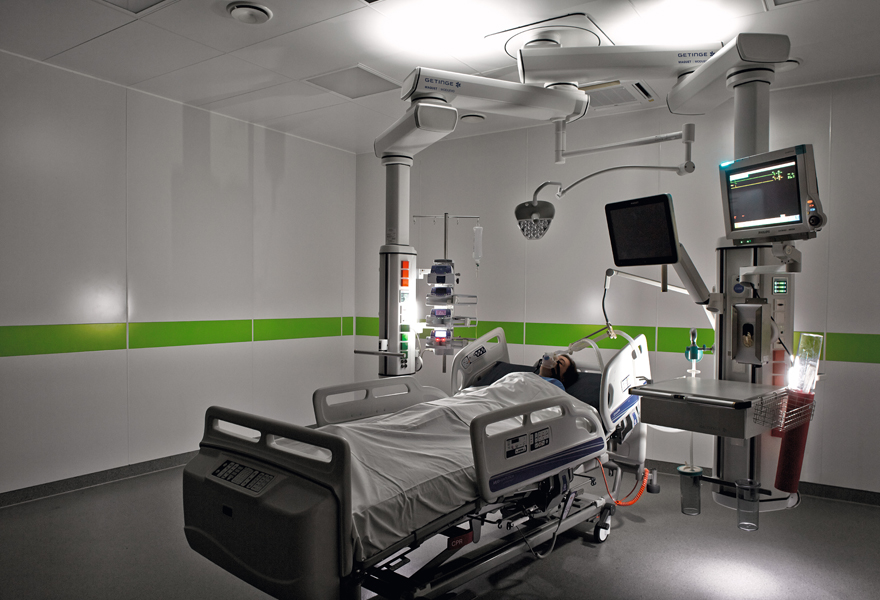 Accessories to illuminate
Better visibility is key to better working environments and streamlined tasks. A soft glow contributes to a soothing atmosphere for convalescing patients, and supports natural circadian cycles.
This category includes:
Examination or surgical lights (Maquet Lucea and Maquet Volista)
Ambient lights
Task lights
Somnus light to mimic circadian cycles
Marketing Sales - Brochures
This catalog provides an overview of the Maquet Moduevo range of ceiling supply units. It is divided into four categories based on the products' function: positioning, holding, illuminating and storing.