Designed for ventilation in MRI magnetic fields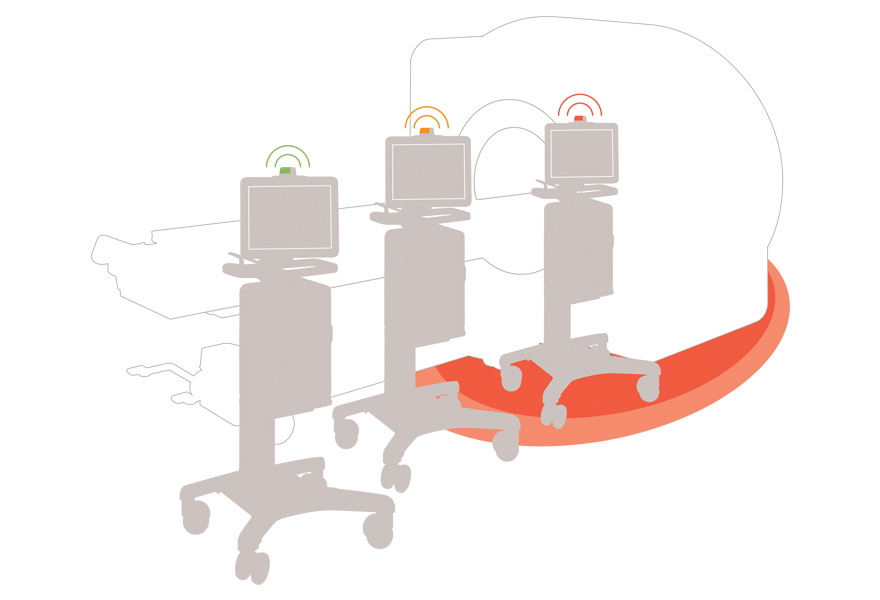 Servo-u MR was specifically designed for ventilation during MRI in the strong magnetic field of the MR room. Features include a magnetic field indicator to assist in positioning, guiding you to a safe position with visual and audible alerts. Green means the ventilator system is performaing according to specifications. Yellow and red indicate you maybe have positioned the device too close to the MR scanner.
Same experience, same settings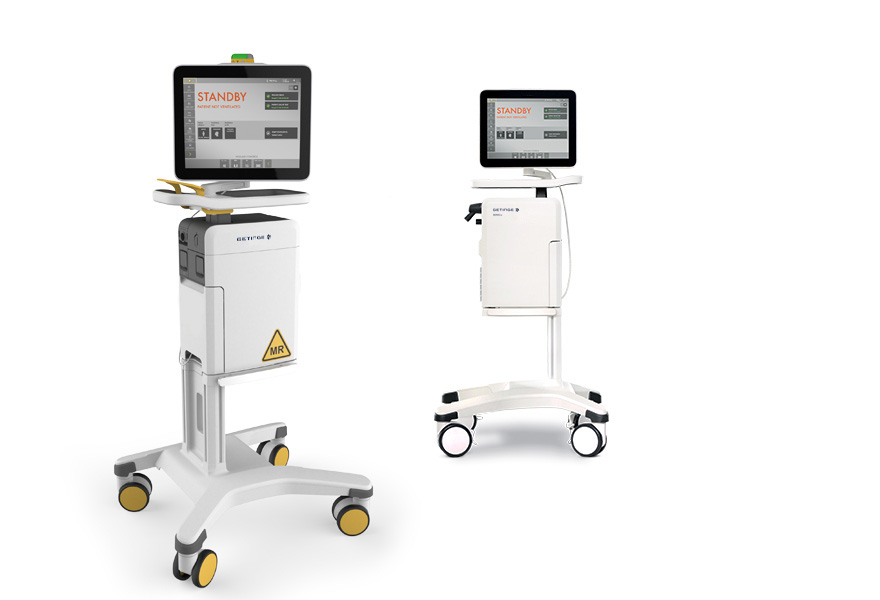 Servo-u MR is an effective complement to other ventilators in the Servo family. The common interface saves training time and eases patient transitions.
Servo-u and Servo-u MR also shares ventilation performance. This means that set and measured values are the same on both ventilators, making the transition of settings less complicated.
Safe positioning
The magnetic field indicator guides you to a safe position, with visual and audible alerts. The auto-lock handle locks all wheels once your hand leaves the ventilator and the screen turns 360 degrees for flexible placement.
For all patients
Servo-u MR supports all patient categories, including neonates. Capabilities range from invasive and non-invasive ventilation to High Flow therapy, and the system comes with a range of defined accessories and consumables.
Protecting the lungs
The distance view lets you see vital parameters at a glance from the control room, and Servo Compass helps you sustain protective ventilation within set targets.
Securing your investment
Our well-developed clinical and support organization backed one of the first MR ventilators more than 25 years ago. We are on hand close to you, serving and providing resources for more than 100 000 Servo ventilators worldwide.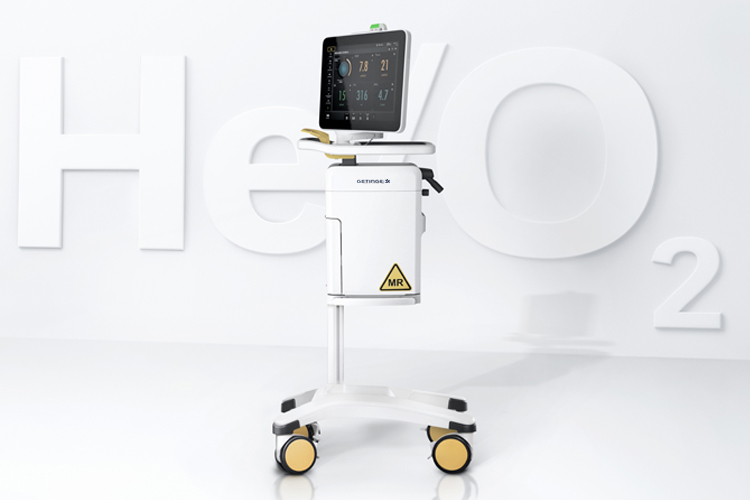 Heliox therapy in the MR room
The Servo-u MR is specifically designed with the radiological needs and requirements of the MR room in mind. To enable MR imaging of patients with various types of respiratory diseases, including those with severe airway obstruction, we have added Heliox therapy – a mixture of Helium and Oxygen that facilitates laminar flow and minimizes airway pressure due to its low density.[3]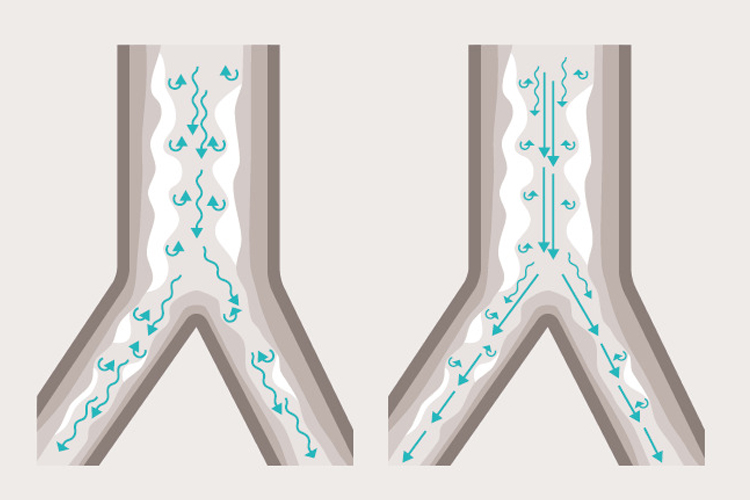 How Heliox therapy promotes better laminar flow with less turbulence
The illustration above shows how Heliox therapy (right) helps reduce airway pressure due to turbulence and blockage in a typical asthma patient. This low-density gas mix can be used for all types of patients above 3 kg. It is especially well suited to reduce the work of breathing (WoB) of patients with obstructed airways, such as those with asthma or chronic obstructive pulmonary disease (COPD).[3],[4]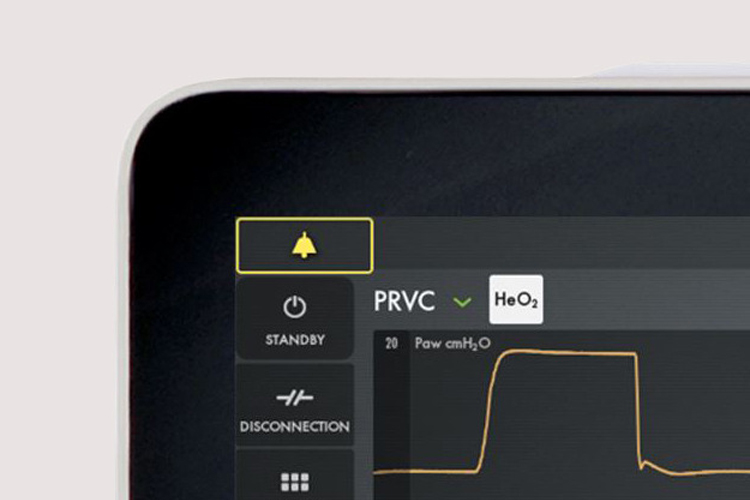 Safe, reliable and easy to use
When switching gas from air and O2 to Heliox and back, volume and CO2 monitoring as well as flow delivery are adjusted automatically by the ventilator's Automatic Gas Identification. Heliox delivery is confirmed by the presence of the "HeO2" symbol on the screen. O2 concentration is easily adjusted between 21% – 100% and information texts facilitate Heliox administration in every mode.
Your environment. Your ventilator.
Your environment. Your ventilator.
1. Magnetic field indicator
Shows safe distance to the MR scanner and alerts if too close.
2. Auto-lock handle
Locks all wheels simultaneously once your hand leaves the handle.
3. Flexible positioning
Patient tubing connections and rotatable screen eases placement on either side of the MR table.
4. Distance view and Servo Compass
Let you see vital parameters at a glance from the control room and alerts of any deviation from set targets.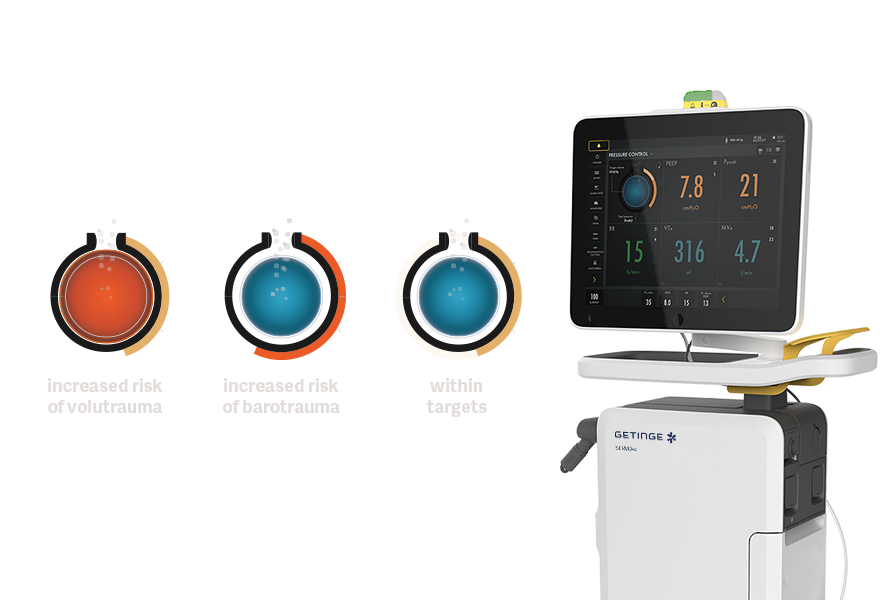 In good hands
Servo Compass visualizes when driving pressure or tidal volume per kilogram of predicted bodyweight is off target and when adjustments are needed.
Precisely calculated dynamic compliance and Stress Index complete the picture, helping you detect changes in lung volume and verify over-distension [1] [2].
Marketing Sales - Brochures