Help you to fight against the number 1 cause of death
According to World Health organisation, CVDs (Cardiovascular diseases) are the number 1 cause of death globally. Read the article from the World Health Organization.
As a partner for cardiovascular and cardiothoracic procedures, we offer technology and knowledge to improve the clinical experience before, during and after surgery. Our solutions support faster patient recoveries, minimize infections, and reduce risk of complications. This is why customers consistently experience easy to use solutions perfectly suited to meet their needs – the moment it's needed.
Our solutions to your needs
Coronary Artery Bypass Graft (CABG)
800,000 life-saving CABGs
40 years of collaborative innovation
1 shared goal: advancing patient care
Beating Heart Surgery
With off-pump coronary artery bypass (OPCAB) surgery, the rhythm of life never stops.
Don't miss a beat. Count on Cardiosave
When your patients are counting on you, don't miss a beat. Count on Getinge's Cardiosave platform as your first line of mechanical circulatory support.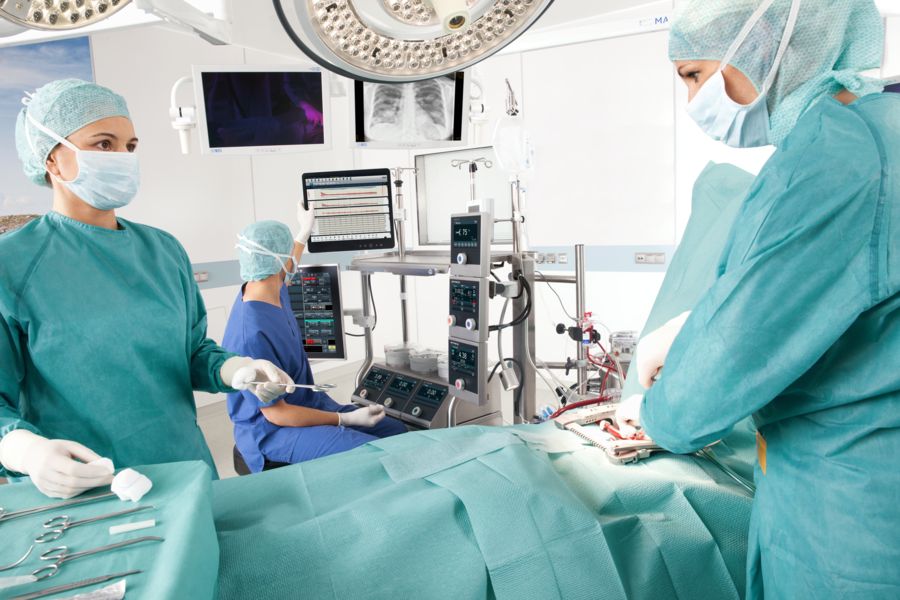 Cardiopulmonary Bypass (CPB)
Cardiopulmonary bypass (CPB) involves extracorporeal circulation to maintain blood flow to body tissues and regulate oxygen and carbon dioxide levels in the blood.
A CPB requires a high degree of teamwork and places the highest demands on both people and equipment.