Cleaning and Disinfection
Inspect and pack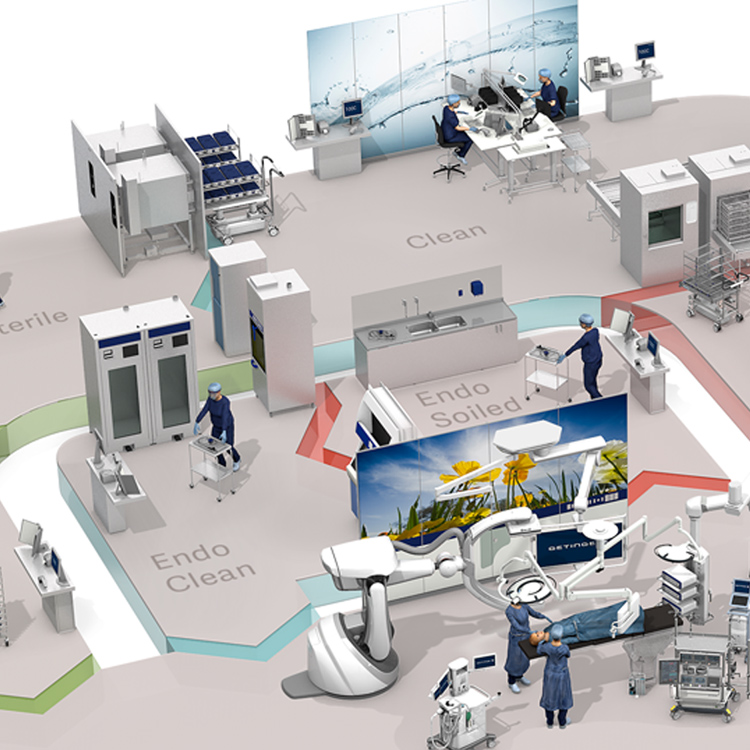 On leaving the washer-disinfector, the clean (but not sterile) goods enter the clean zone for sorting, inspection and packing. For these tasks, Getinge has a full range of practical and easy-to-use equipment that can be adapted to suit different requirements and capacities.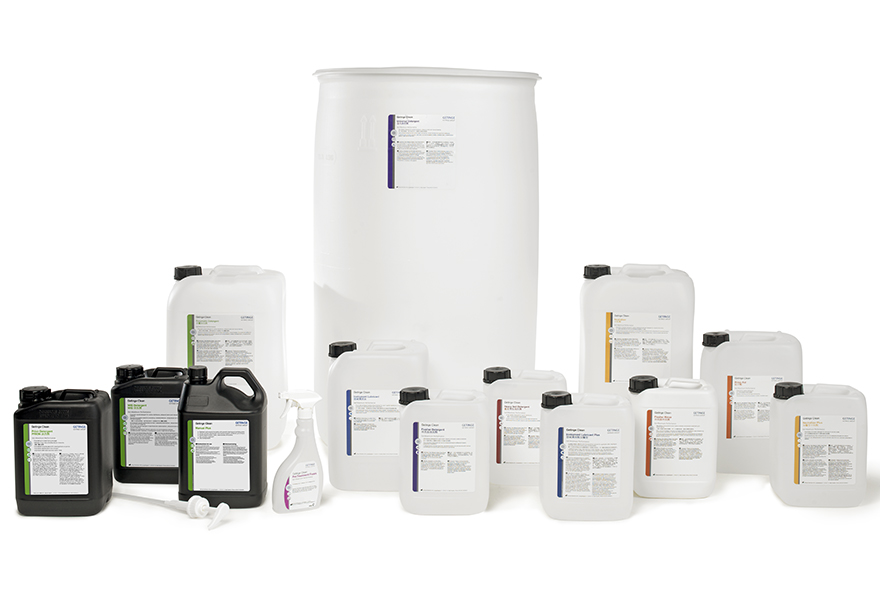 Getinge Clean detergents
Getinge Clean is a complete and comprehensive range of cleaning detergents, providing maximum performance along with efficient and economical throughput. In addition, Getinge provides expert consultation services to help you optimize your dosage levels, improve your processes, and assist with product selection.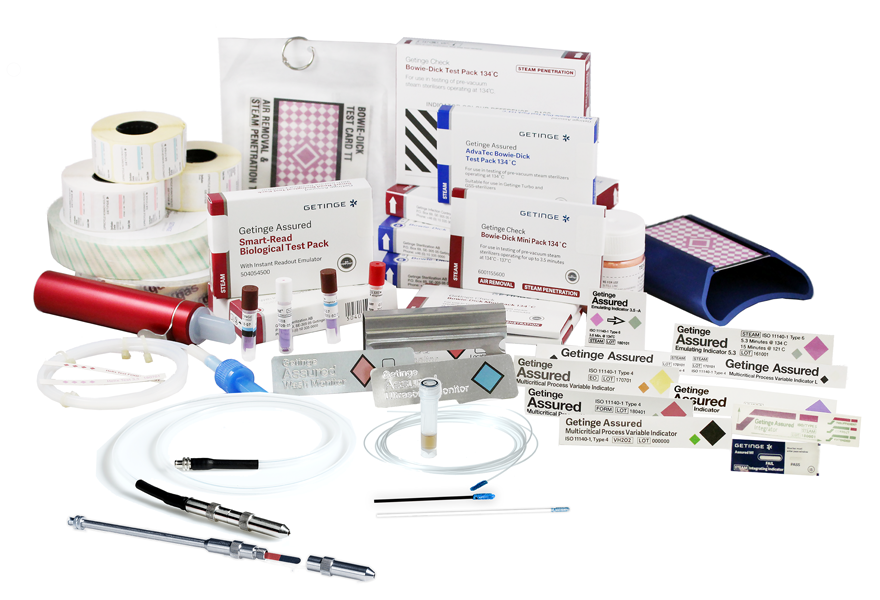 Make sure it is sterile - with the Getinge Assured indicator range
Routine use of our Getinge Assured wash monitoring products provides you with independent verification that the cleaning process is effective and consistent. As a final assurance of cleanliness, we offer a full range of residual protein tests for surfaces and instruments – including hollow lumens and scopes.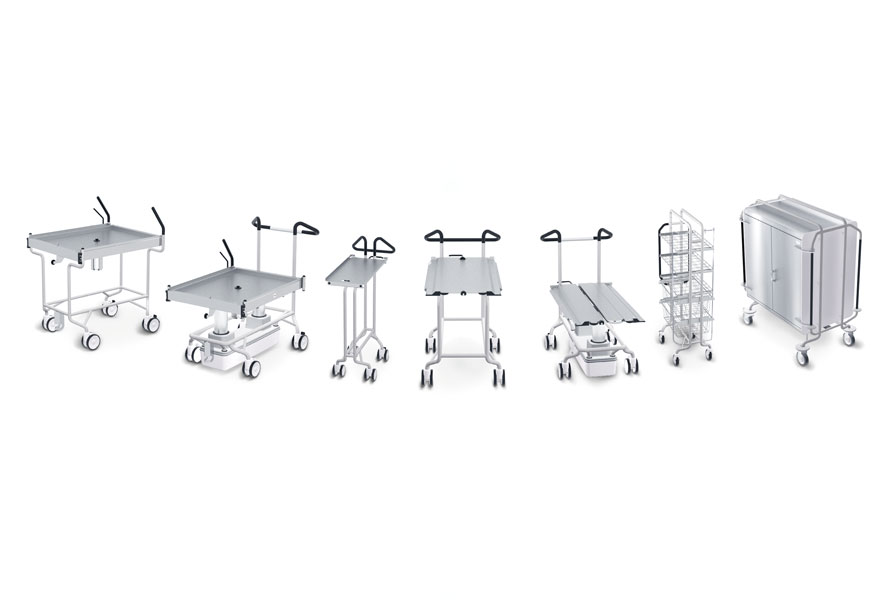 Getinge Smart trolleys - different people, different positions
Getinge Smart distribution trolleys are designed for the effective, ergonomic transport of baskets and/or containers. They are used in packing areas in sterile zones, and for transport to and from soiled zones throughout the hospital.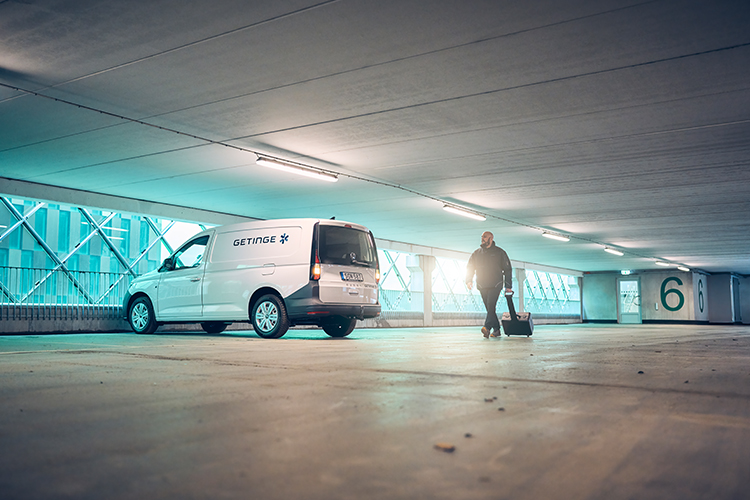 Getinge Services - Caring for those who care
Getinge offers services and expertise to improve workflows, equipment uptime, staff and patient satisfaction.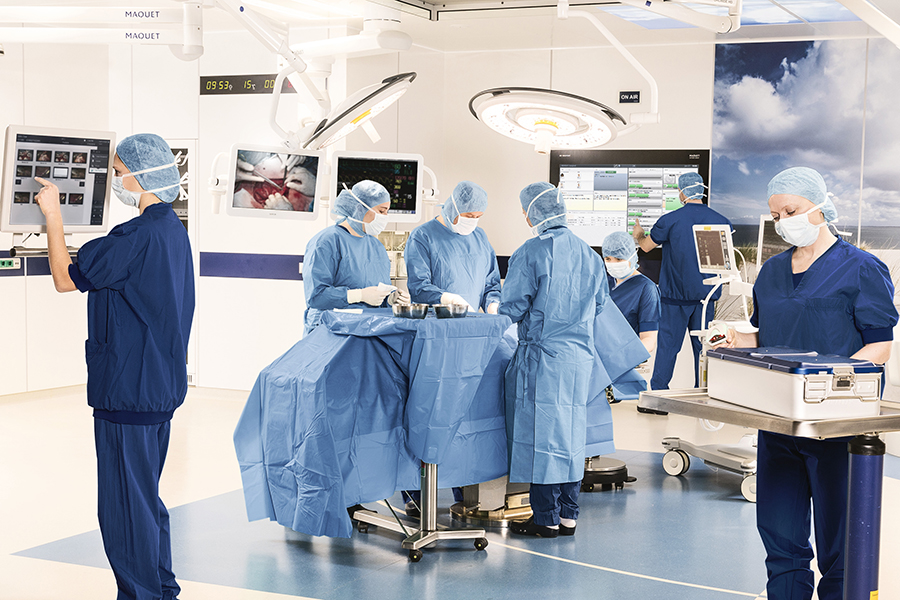 Digital Health Solutions
Getinge's software solutions offer you tools for greater consistency and efficiency, enabling hospital staff to focus on delivering the best patient care. Our solutions can be configured to fit a health care provider's specific demands, ultimately improving the experience for patients and staff.
Explore our Cleaning and Disinfection products
Find the right products and solutions for you