Get detailed information on key cardiovascular parameters to adequately monitor your patients.
In patients experiencing hemodynamic instability due to organ failure or during and after major surgery, changes can happen quickly. Continuous minimally invasive monitoring of cardiovascular parameters can support clinical decision-making and improve patient outcomes in the Intensive Care Unit and Operating Room.
What is advanced hemodynamic monitoring?
Advanced hemodynamic monitoring provides information on the performance of the cardiovascular system: blood pressure, blood flow, volume status, vascular tone, and cardiac function, as well as lung status, e.g., pulmonary edema. By continuously monitoring and analyzing the pulsatile pressure waves generated by the heart, the structural and mechanical properties of the vascular system, and the physical properties of the blood, physicians gain important information that supports decision-making during hemodynamic instability.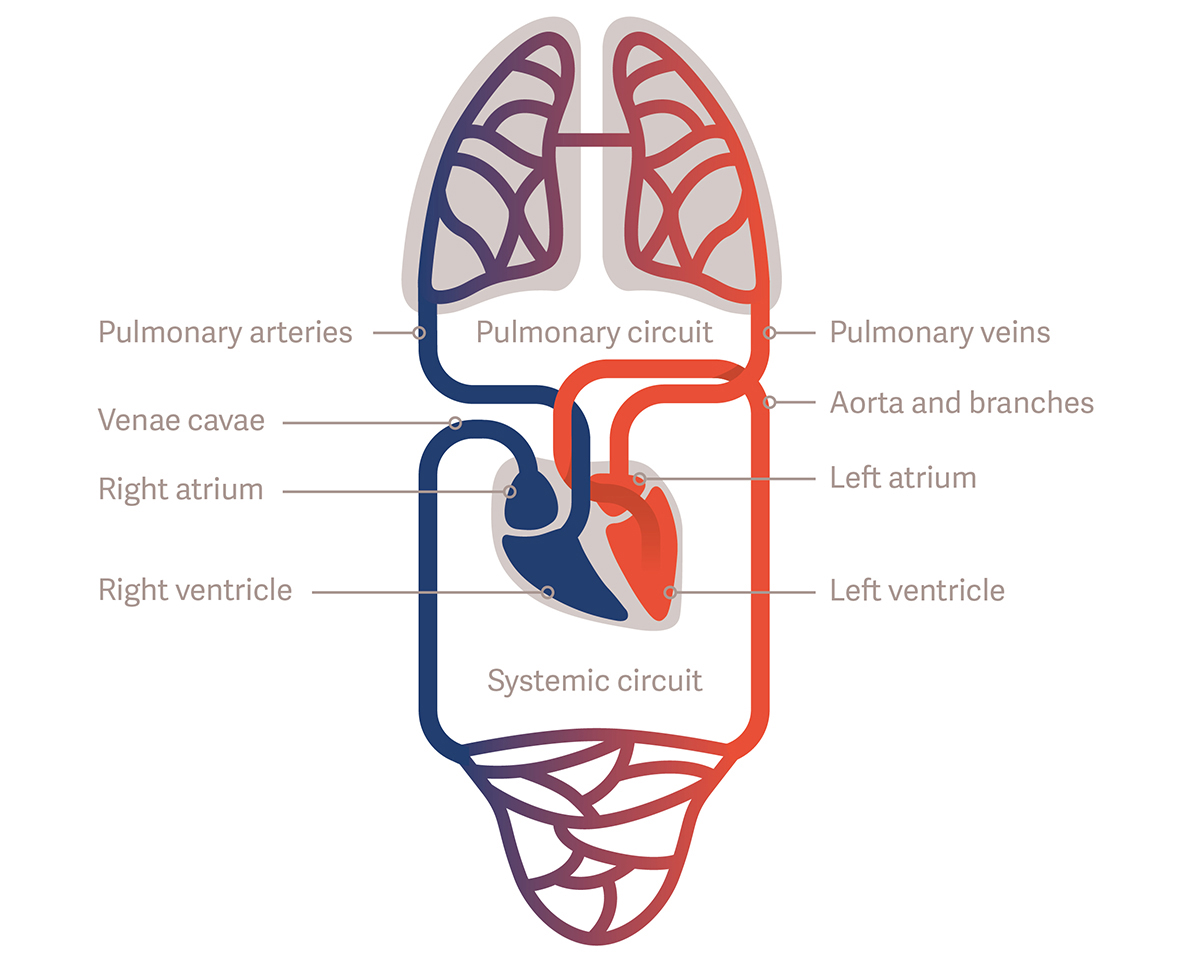 Do you want to discover details on parameters like blood flow, blood pressure, preload, afterload, contractility, and pulmonary edema? This animated model will guide you through the cardiovascular system, explaining the main questions you might have to keep a patient's hemodynamic situation stable.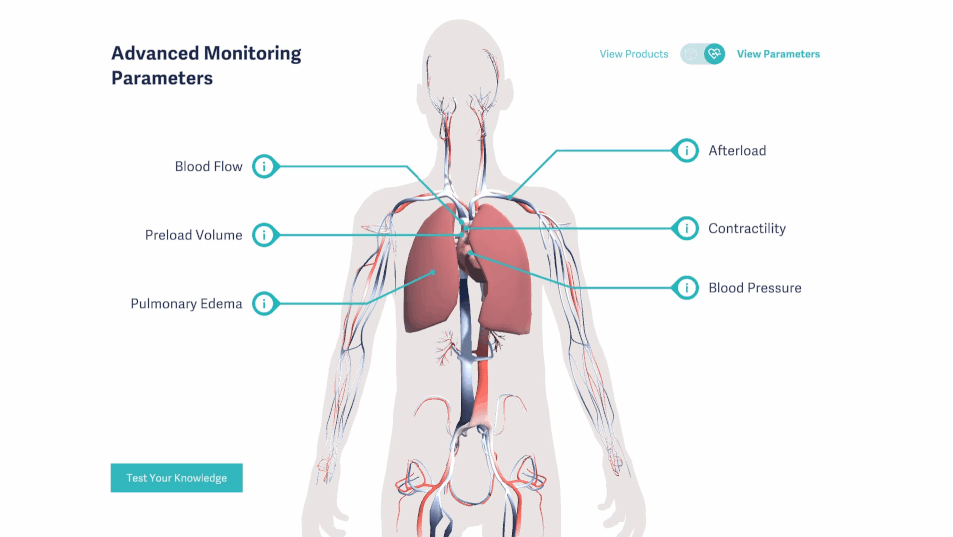 Get a comprehensive overview of the most important parameters
Gain a better understanding of each parameter with summarized key points
See exactly where the parameters come from and what they represent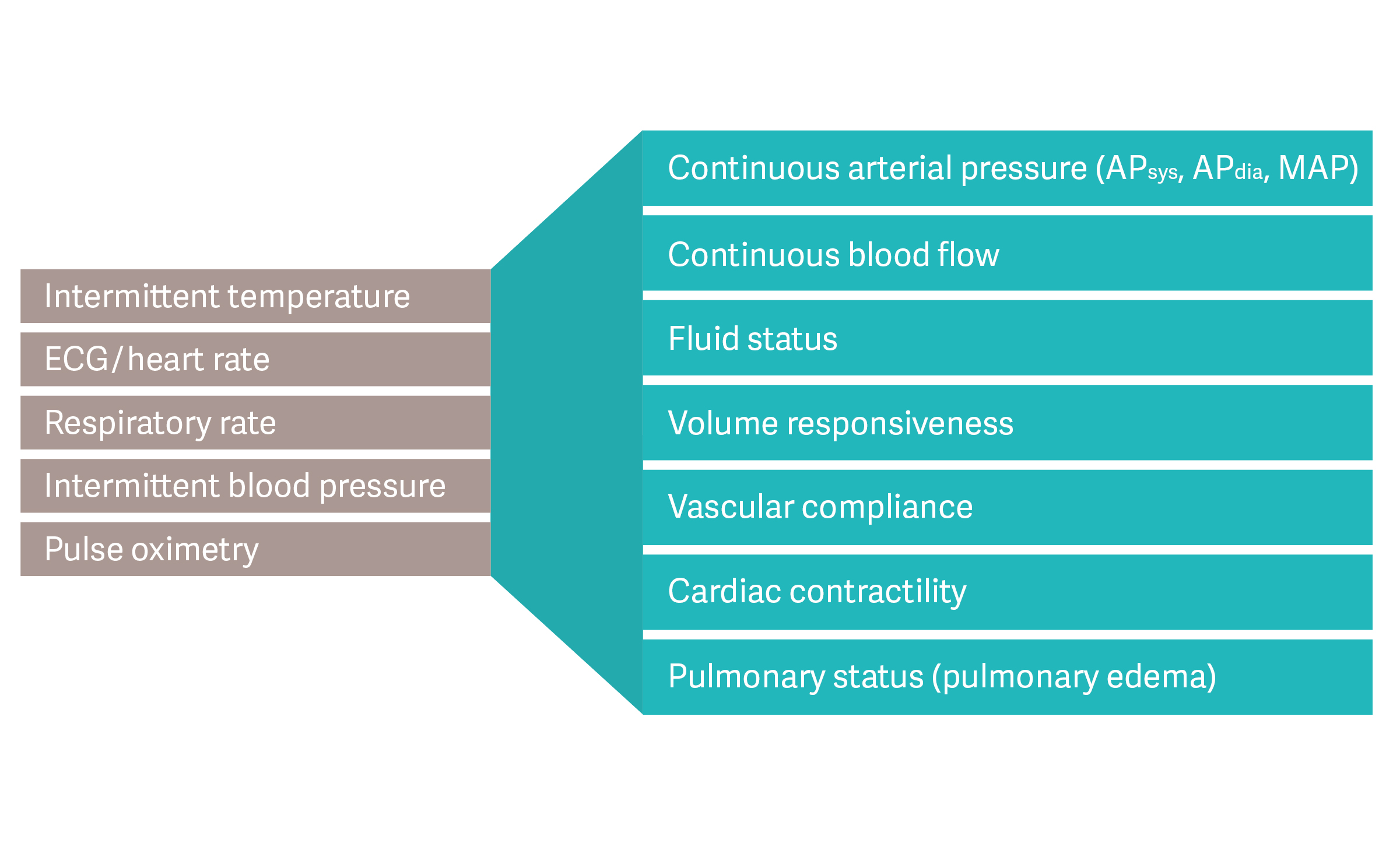 When to opt-in for advanced technologies
All patients should receive personalized monitoring based on their individual needs. Because of the possibility of rapid changes in status, hemodynamically unstable patients may benefit from a more advanced monitoring technology.[2]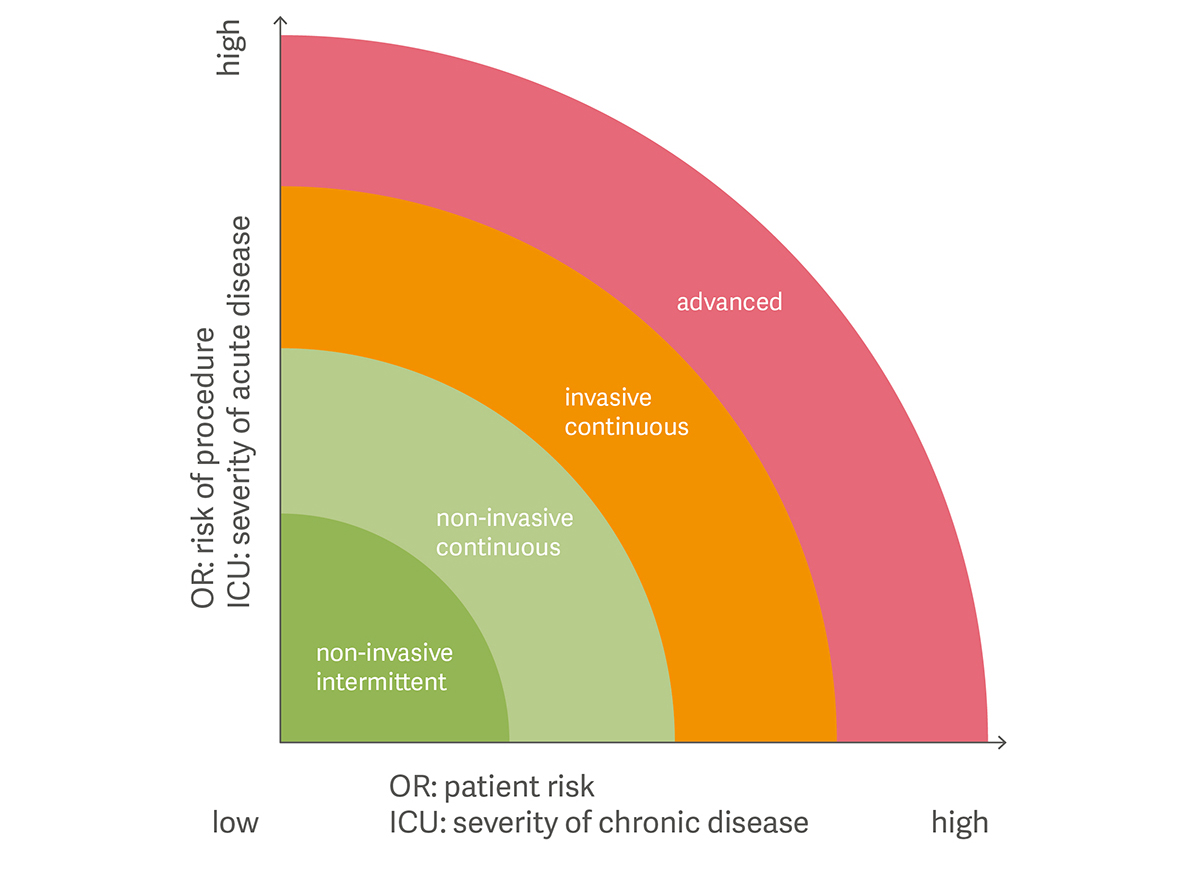 [3] Blood pressure monitoring in the ICU and OR according to patient or procedure risk and the severity of chronic or acute disease.
Advanced hemodynamic monitoring enables physicians to specify the disease or condition, explain the symptoms and assess the underlying cause.[1] Therefore, patients suffering from organ failure or at risk of such and patients after or during major surgery may benefit from advanced monitoring technologies. These situations are often present in patients with:
Septic shock
Acute respiratory distress syndrome (ARDS)
Cardiogenic shock
Severe burn injuries
Multiple Traumatic shock
Pancreatitis
High-risk surgical procedures
Goal-directed fluid therapy