Getinge's rotary sealers provide validated sealing of sterile bags and pouches
To make it easier to seal a perfect seam Getinge has developed a slow-start function that minimizes the number of wrinkled seams. Use the slow-start function on the touchscreen and the belt slows down, making it easier to insert the pouch. Furthermore, the sealers are tilted for a better ergonomic position and have easy to read signals from LED-light and panel.
The Getinge ProSeal rotary model is available in two versions: Plus and Premium, both validated according to DIN EN ISO 11607-2
Perfect seal even with big and bulky pouches
Getinge Proseal Plus and Proseal Premium Rotary Sealers are designed for user-friendliness and can easily master high-volume operations for packages of all sizes. Proseal Sealers can be used with medical paper, Tyvek®, or non-woven packaging, ensuring a consistent seal quality at any time. The sealing process is validatable according DIN EN ISO 11607-2.
Intuitive user interface
The intuitive, user-friendly design of the 4.3" Centric interface has been developed to easily change settings.
Integrated printer
Getinge Proseal Premium models are equipped with a built-in module to print traceability information on pouches. Up to nine different parameters can be printed.
Slow-start function
A unique slow-start function automatically decreases the sealing speed. This helps to feed the heavy and bulky pouches to optimize seal quality.
T-DOC
Proseal Sealers can connect with T-DOC Getinge's traceability system. All critical parameters can be logged and monitored for traceability and documentation purposes.
All logged information can be accessed and transferred via USB or Ethernet connection.
Technical data
Sealing parameters:
Getinge Proseal Plus
Getinge Proseal Premium
Temperature range (adjustable)
100 °C–200 °C (212 °F–392 °F)
Speed range (adjustable)
120–170 mm/s (4.7–6.7 in/s)
Pressure range adjustable (mechanically)
40–100 N
Seal width
15 mm (0.59 in)
Seal length
Unlimited
Power and technical information:
Electricity
220–240 V, 50–60 Hz
(110–127 V, 50–60 Hz)
Power
550 W
Weight
9.8 kg (21.6 lbs)
10.1 kg (22.3 lbs)
Dimensions (W x D x H)
580 x 255 x 133 mm
(23 x 10 x 5.25 in)
580 x 255 x 155 mm
(23 x 10 x 5.25 in)
Features:
Slow-start function
Yes
Standby time (adjustable)
1-60 min
Heat up time to 180 °C (356 °F)
180 sec
Automatic seal start
Yes
Touchscreen
Capacitive scree, colored
Control
Microprocessor
Connectivity
USB, Ethernet
Printer
-
Yes (Integrated)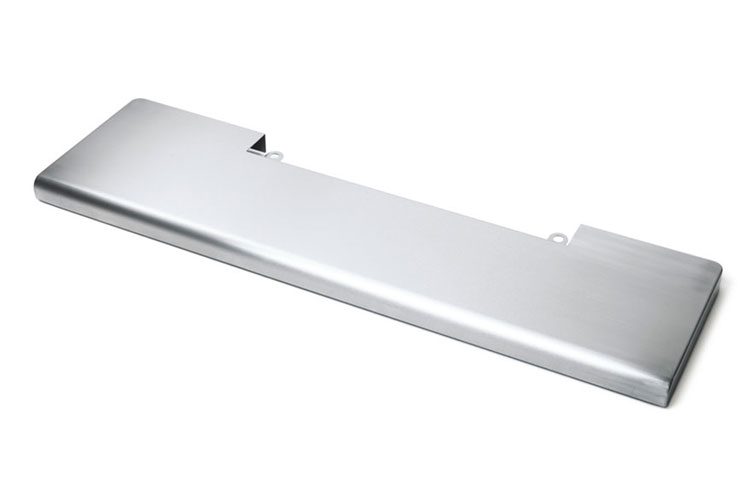 Support table
The support table enables safe handling, even with heavy packs and high-volume packaging operations. It is especially designed for the Proseal Premium Sealer.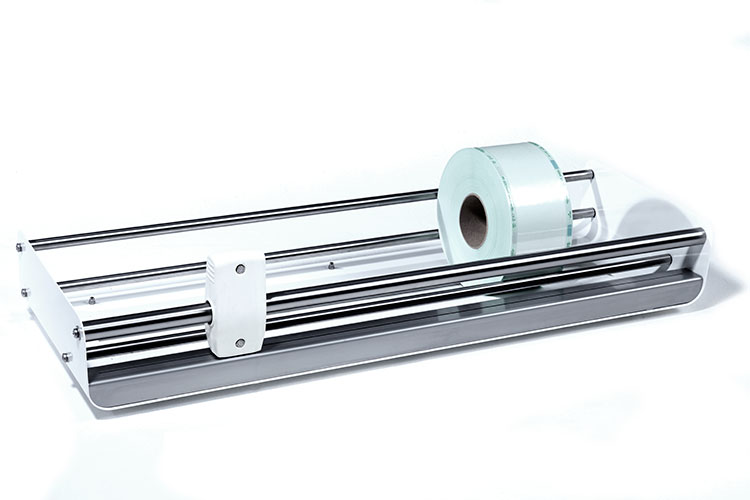 Cutting device
The roll cutting device comes in three different sizes, for wall or tabletop use. The sliding-action knife is completely built into the housing for safe handling.
Marketing Sales - Brochures