The Getinge Acrobat-i off-pump system incorporates practice-proven features from the Getinge Acrobat and Getinge Xpose product families. Utilizing OPCAB surgery can lead to fewer cognitive and neurological effects, shorter hospital stays, and fewer wound complications.[4]
Getinge Acrobat-i Stabilizer
Suction pods provide ideal stabilization and superb
vessel presentation.
Malleable foot conforms to the heart for optimal
placement.
Getinge Acrobat-i Tri-Slot Socket
Flexible access to challenging vessels with "toes-up"
and "toes-down" positioning.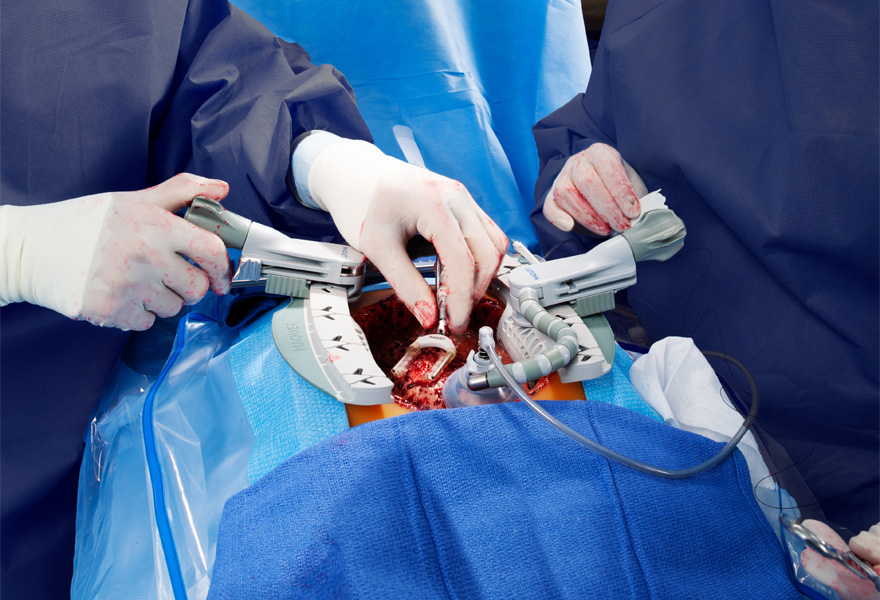 A complete system for OPCAB
The Acrobat-i Off-Pump family from Getinge — featuring the Acrobat-i Stabilizer, Positioner, Axius Coronary Shunts and Axius Blower Mister products — gives surgeons the confidence to deliver the benefits of OPCAB (off-pump coronary artery bypass) to patients.
Stability
Excellent stabilization: malleable feet provide ideal stabilization and superb vessel presentation.
Flexibility
The low-profile arm is designed for increased strength, and innovative Flexlink™ technology features interlocking links that enable greater maneuverability.
Visibility
Tri-slot socket design provides access to difficult vessels in "toes-up" position, for maximum visibility.
Optimize the work area with a low-profile mount
Thin stabilizer mount maintains a constant low profile,
even at extreme arm positions.
Locking lever is streamlined and out of the way.
FlexlinkTM arm technology delivers proven strength and reliability
Stabilizer allows a vertical drop of the FlexlinkTM arm into
the chest cavity.
Delivers proven Getinge Acrobat strength and flexibility.
Tubing management system removes work area clutter
Integrated channels secure the tubing from movement.
Maintains an organized working space.
Improved vacuum tubing flexibility.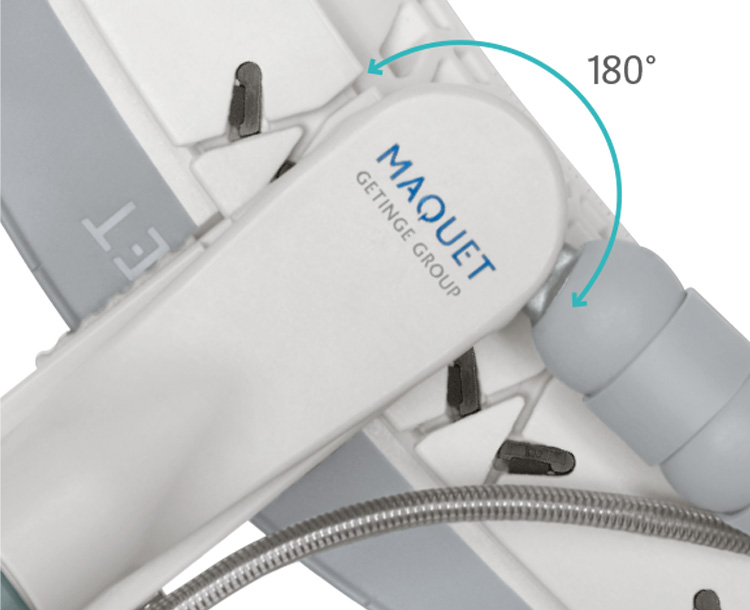 Revolutionary Getinge Acrobat-i swivel
Proprietary technology provides 180º side-to-side range of motion of the arm.
Exceptional arm maneuverability for both the stabilizer and positioner.
Improves visibility and access to the surgical field.
Watch the video to learn more about Getinge's versatile Beating Heart product line.
Beating Heart Surgery
Off-pump coronary artery bypass (OPCAB) uses local stabilization of the heart that allows the surgeon to operate while the heart still beats. In contrast, conventional bypass surgery stops the heart and puts the patient on a heart-lung machine during the bypass procedure.
The potential benefits of beating heart surgery compared to on-pump surgery may include:[4]
Reduced incidence of a common irregular rhythm post-operatively (Afib)
Fewer cognitive and neurological effects (for example, a stroke)
Lower incidence of post-operative respiratory failure
Faster recovery rates
Shorter hospital stays
Fewer wound complications
Fewer blood transfusions needed
Improve your knowledge with our eLearning and training courses
At Getinge Educational Institute, we have dedicated material for topics related to Intensive Care, Cardiovascular Procedures, Operating Room and Sterile Processing. We can support you with information about current technologies and best practices to boost your performance and productivity.
For more information about our onsite events or remote trainings, you can also contact your local sales & service representative.