Realize your vision
Strategic decisions on developing a new facility or applying new technology require some serious thought and planning. Our team will help you get on the right track. Assessing equipment needs, designing your operating room or a whole department and applying digital solutions – all customized to support your vision of improved outcomes, and patient and staff satisfaction.
Decades of experience in the medical sector have given us a deep understanding of clinical routines and hospital workflows. Our teams of highly skilled clinicians, architectural planners and software specialists have helped clients worldwide realize hundreds of projects – from hyper-modern OR solutions, to creating whole hospital facilities and complete sterile reprocessing departments. Whatever project you are planning, we will be up to the task.
Impeccable planning and high-class visualization
When planning a room or facility for an average use over two decades, it is obviously crucial to get things right from the start. We have the medical expertise and design competence to guide you all the way and will take everything into consideration. Hospital infrastructure, production capacity, clinical needs, patient safety, ergonomics, digitalization and IT integration.
Every project is defined by its own unique conditions and needs. To succeed, we know it is crucial to involve the client in the planning process – identifying needs and alternatives and visualizing possibilities.
Planning from best practice
Our long-time experience has helped us define planning guides, based on best practice from hundreds of cases. Together we use them to identify your capacity needs and optimize the logistics flow of instruments, equipment, patients and staff.
Layout and 3D walk-throughs
2D drawings provide an overview of the workflow, the room functions and the proposed equipment's placement and required space in the facility. 3D visualization help the space come to life, providing a realistic walk-through of how your future project will look like.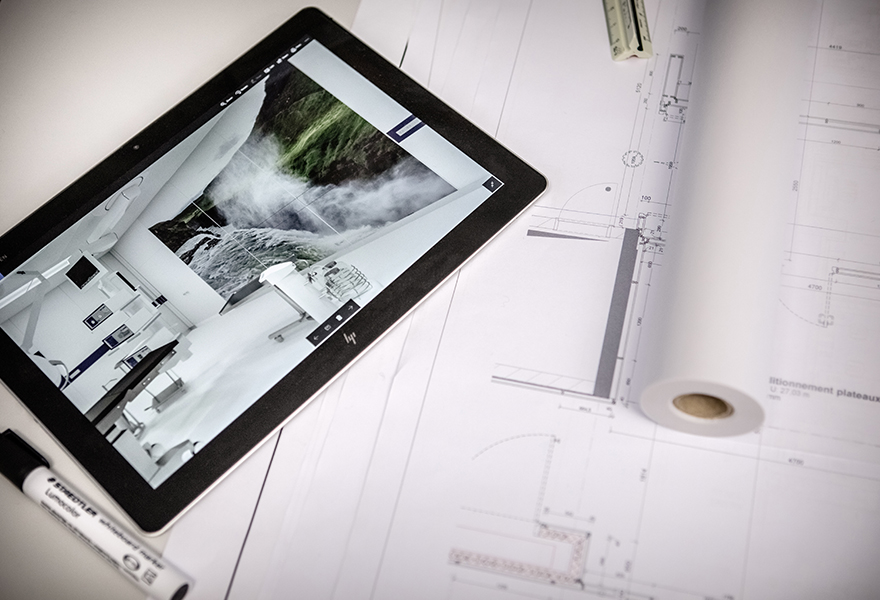 Designing your complete sterile reprocessing department
Getinge is the expert of creating a seamless workflow of instrument reprocessing. We can develop the most efficient and cost-effective solution, including state-of-the-art equipment, optimized logistics flows, leading-edge automation systems, and the advanced traceability system T-DOC.
For planning your sterile reprocessing department we use the three-zones and two-barriers system. Once pioneered by Getinge, this is considered to be the blueprint for any solution with the ambition to ensure highest possible production throughput and safety.