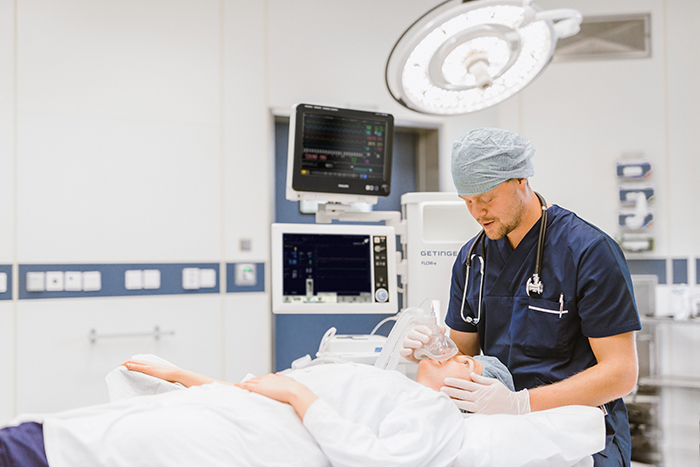 Lung recruitment maneuvers
Keeping patients' lungs healthy
Gentle steps against atelectasis
Our lung recruitment maneuvers have become the tool of choice to counter atelectasis, to improve oxygenation and help prevent postoperative complications. What once was considered complex and time consuming is now seamlessly integrated into your workflow. [1] [2]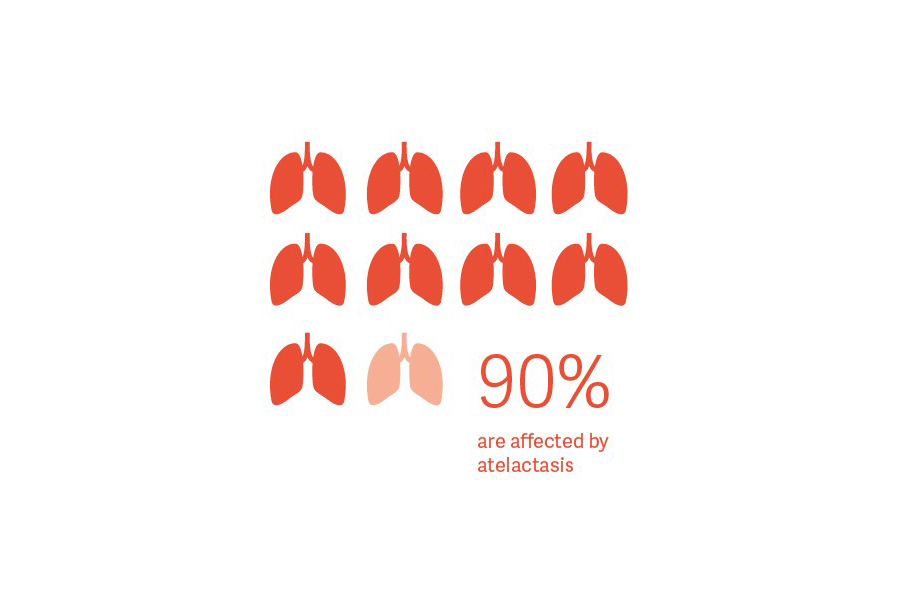 Lung recruitment maneuver during anesthesia
Atelectasis affects over 90% of patients undergoing surgery, regardless of gender, age, health condition or length of surgery, showing the importance of protecting patients' lungs.[3]
Lung recruitment maneuvers have become the tool of choice to counter atelectasis.[1] Still, many clinicians find it somewhat complicated and time-consuming to apply lung protective strategies - but it doesn't have to be.
Lung recruitment with Flow Anesthesia Family
Visualizing each breath in real time gives you the critical information you need
Throughout the recruitment maneuver, EIP, PEEP and Cdyn are displayed breath by breath in real time, allowing you to easily assess your patients' compliance changes.
Dynamic Anesthesia Delivery when Every. Breath. Counts.
It's simple, it's safe and it's efficient, and it gives really good feedback in terms of the advantages conferring on the patient.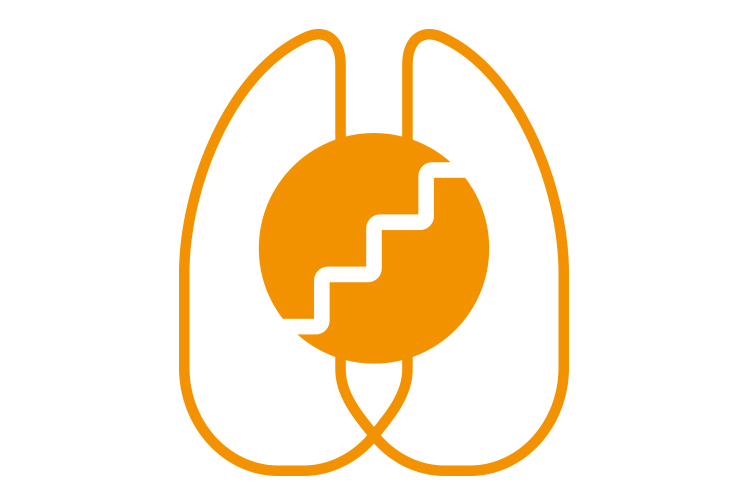 Stepwise automatic or manual RM
Having a choice gives you flexibility with each patient
You have the option to choose stepwise automatic or manual recruitment maneuver. Whichever you choose, the lung recruitment function is designed with safety and ease-of-use in mind.
More unique innovations for our anesthesia machines
With our flow anesthesia technology you can easily ensure the perfect flow for each patient, finetuning anaesthesia delivery in real time, breath by breath.
Disclaimer
The products, availability of the Flow Family anesthesia systems and SW version may be pending regulatory approvals to be marketed in your country. Contact your Getinge representative for more information. The assertions stated by the physician are strictly those of the physician and do not necessarily reflect the views of Getinge.
Legal Manufacturer · Maquet Critical Care AB · Röntgenvägen 2 SE-171 54 Solna · Sweden · +46 (0)10 335 73 00