Maximize efficiency and throughput with the high-capacity Getinge GSS610H Steam Sterilizer
Our sterilizers integrate with your existing sterilization department to optimize throughput. They deliver consistent and reliable results while maintaining a low and predictable total cost of ownership.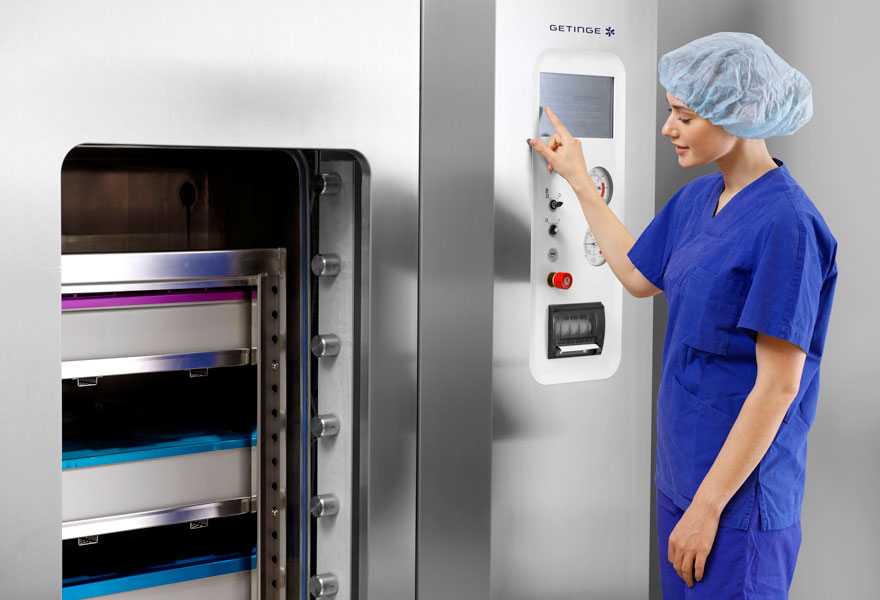 Maximize efficiency and throughput
Getinge GSS610H Steam Sterilizer automatically optimizes process time and media consumption for each load. It is compatible with both Getinge and Hupfer Känguruh Loading Systems to maximize the return on your sterilization investment.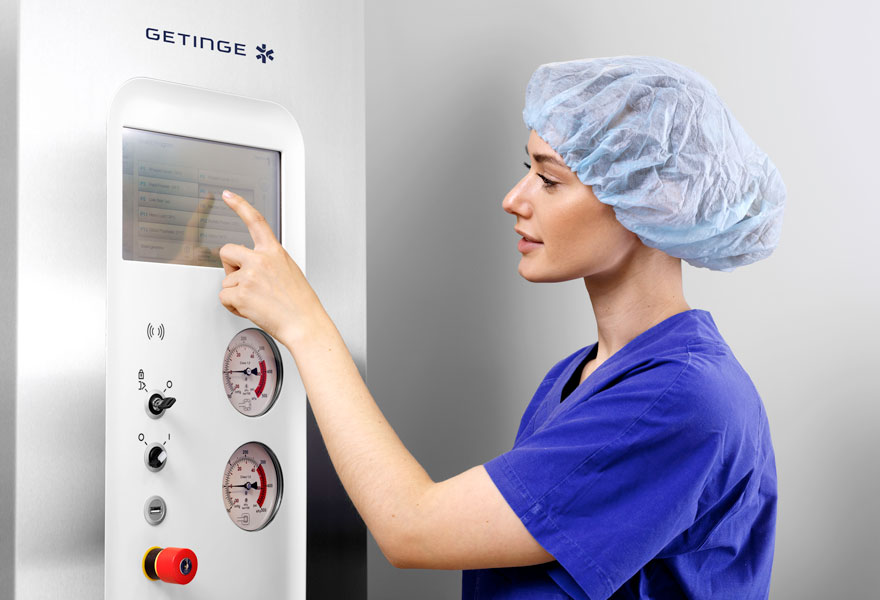 Highly intuitive user interface
The GSS610H Sterilizer features an innovative, user-friendly interface display. The intuitive design requires less training, and can be easily operated by staff at all experience levels. Large 10-inch high resolution screens are easy to read and monitor, even at a distance.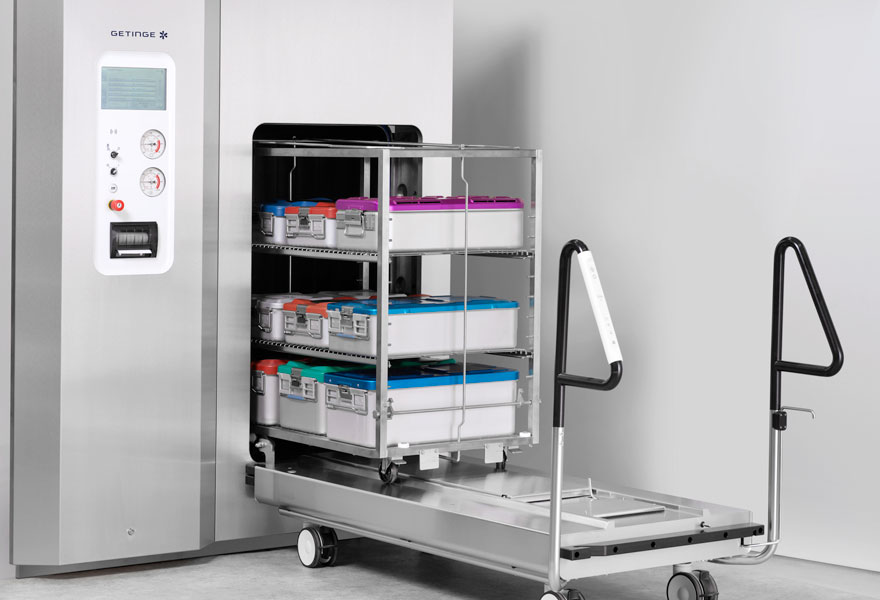 Efficient and ergonomic loading/unloading
With the Getinge GSS610H Sterilizer, you have the choice of automatic or manual loading systems. Choose the system that best maximizes your department's efficiency.
A clean steam process
Dissolved minerals in steam can shorten the life span of instruments through staining, pitting, and corrosion. Our clean steam adapted system, with premium stainless steel components as standard, reduces the long term financial impact of premature instrument replacement.
Optimized resources
The Getinge GSS610H Sterilizer controls the temperature of the drain water to minimize cooling water consumption. This optimizes utility consumption for every cycle.
RFID-enabled
An RFID electronic log-in feature controls user access. This uses the same security coding employed elsewhere in the facility to save time, enhance the workflow and improve tracking.
Automatic start-up / shut-down feature
An automatic start-up system effectively reduces the waiting time before the first process starts. Preheating the chamber jacket prior to system testing can effectively add an additional sterilization cycle per shift, boosting overall throughput.
Technical data
Model
10
14
15
21
Unit
Chamber volume (double door)
L / Cu ft
755 / 26.67
1,016 / 35.88
1,118 / 39.48
1,524 / 53.85
Chamber width
mm / in
672 / 26.46
672 / 26.46
672 / 26.46
672 / 26.46
Chamber height
mm / in
1,080 / 42.52
1,080 / 42.52
1,080 / 42.52
1,080 / 42.52
Chamber depth
mm / in
1,040 / 40.94
1,400 / 55.12
1,540 / 60.63
2,100 / 82.68
Capacity SPRI and ISO baskets*
pcs
8
12
12***
16
Capacity STU**
pcs
9
12
12
18

*Basket size:
SPRI: 585 x 395 x 195 mm / 23 x 15.55 x 7.68 in (L x W x H)
ISO: 600 x 400 x 200 mm / 23.6 x 15.75 x 7.87 in (L x W x H)

**STU size: 600 x 300 x 300 mm / 23.6 x 11.81 x 11.81 in (L x W x H)

***See product specificaion to find the correct loading equipment for the usable space.
Marketing Sales - Brochures
Product brochure for download

Product brochure

Product range brochure

Accessory brochure
Improve your knowledge with our eLearning and training courses
At Getinge Educational Institute, we have dedicated material for topics related to Intensive Care, Cardiovascular Procedures, Operating Room and Sterile Processing. We can support you with information about current technologies and best practices to boost your performance and productivity.
For more information about our onsite events or remote trainings, you can also contact your local sales & service representative.