The answer to your daily needs for aseptic processing
Modular design
Multi-purpose isolator
Validated process control
Full traceability and compliant with FDA 21 CFR Part 11
Ventilation: engineered turbulent flow (ETF) or unidirectional airflow (UDAF)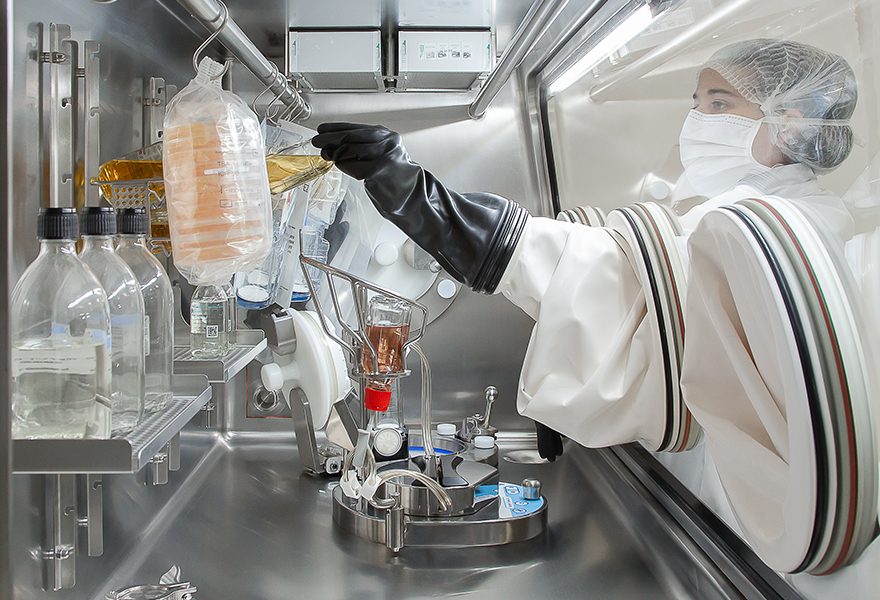 Protect against contamination
Isolators narrow containment to just around the process within the chambers, making it easier to trace sources of contamination. Energy consumption can be lower than with a cleanroom, as only the environment inside the isolator needs to be controlled. A modular isolator system provides flexible configuration and modification possibilities to meet your specific process and application requirements.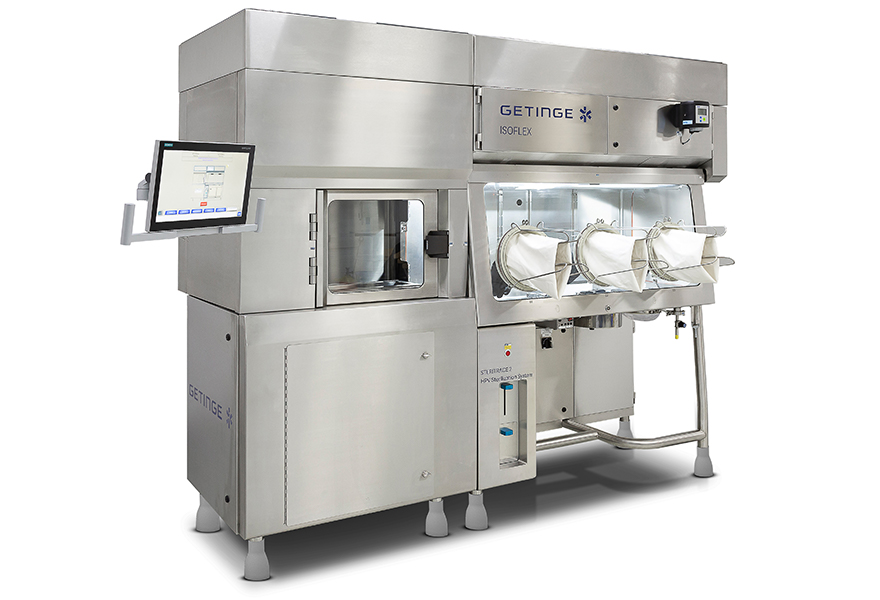 Modular design
Flexible use
The modular design allows the isolator to be tailored according to your specific needs.
Three-glove or four-glove versions are available. A large front window can be easily opened for fast and ergonomic loading.
Bio-decontamination airlocks can be added at one or both ends of the isolator.
HMI can be positioned on the left or right side depending on your need or site constraints.
The ISOFLEX is compatible with our full range of DPTE® Transfer Solutions to ensure safe and efficient transfer without breaking containment.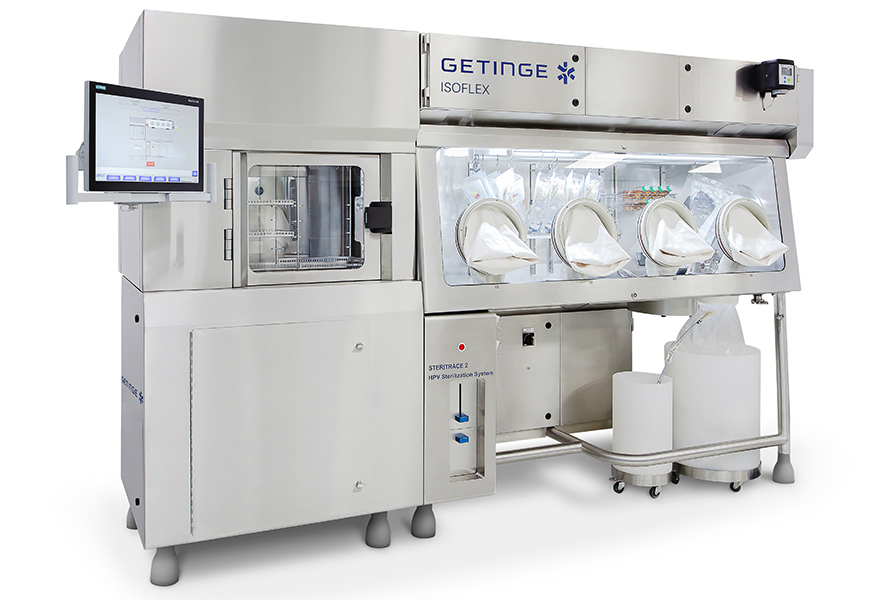 Efficient ventilation
Maintain aseptic conditions
With the ISOFLEX, choose from unidirectional or turbulent airflow to meet various process requirements.
In this sealed, operator-free environment with control over sources for contamination entry (HEPA filters, transfer ports), Engineered Turbulent Flow (ETF) is sufficient to maintain sterile conditions. However, for aseptic applications where it is important to ensure that non-viable particles are rapidly swept away from critical areas, unidirectional airflow (also known as UDAF, LAF, Laminar flow) is appropriate to meet Grade A/ISO 4.8.
When handling sterile APIs, a HEPA filter with safe changeover is available as an option.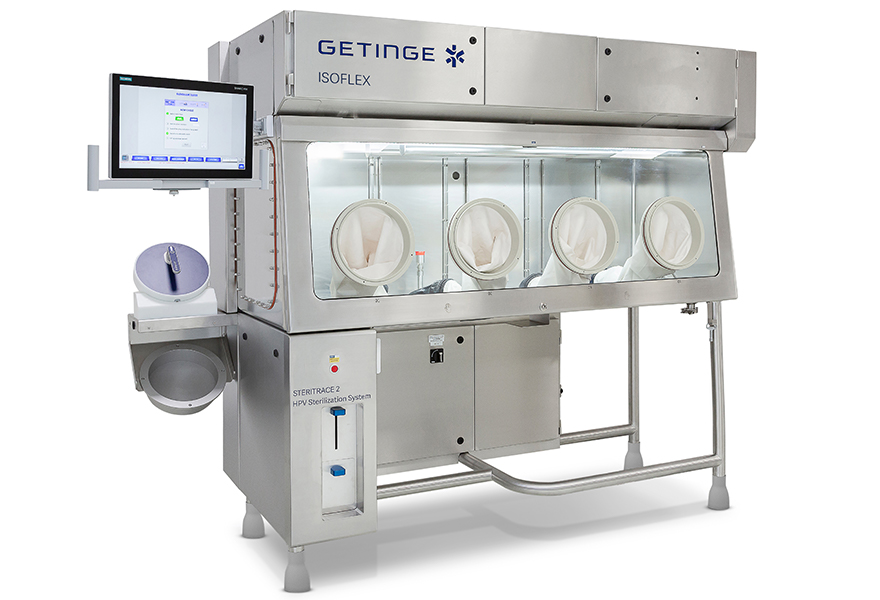 Validated process control
Traceability
The ISOFLEX offers Siemens or Allen Bradley PLC for process control and monitoring. Both control systems are equipped with a 19" color touch panel PC with an intuitive user interface for easy navigation, operation, and parameter monitoring. Manage user access and adapt them to needs using a non-pyramidal structure.
It provides standard, Windows 10-based, built-in SCADA for central supervision of process performance. Authorized users can adjust process parameters according to the unique requirements of a specific process. Batch reports can be digitally stored locally or in the user's network. The system allows you to choose up to 2 signatories.
The ISOFLEX is fully FDA 21 CFR Part 11 and GMP Annex 11 capable and compliant.
Operator centered design
The large front window can be safely and easily opened for fast and ergonomic loading.
The user-friendly HMI swivels and is height adjustable for ease of use.
The workstation is illuminated with LEDs for clear visibility.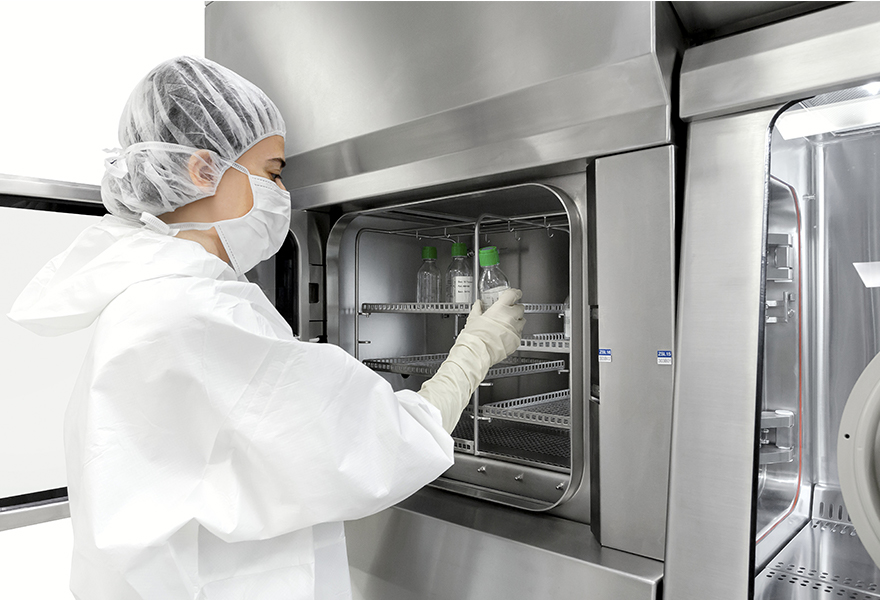 Reliable bio-decontamination alternatives
When it comes to bio-decontamination, the ISOFLEX provides the means to bio-decontaminate the isolator working chamber, the hatch, or both chamber and hatch simultaneously.
The integrated H2O2 generator ensures safe operations and reliable processes. The unit is controlled by the same interface as the isolator and provides full traceability of H2O2 bottles.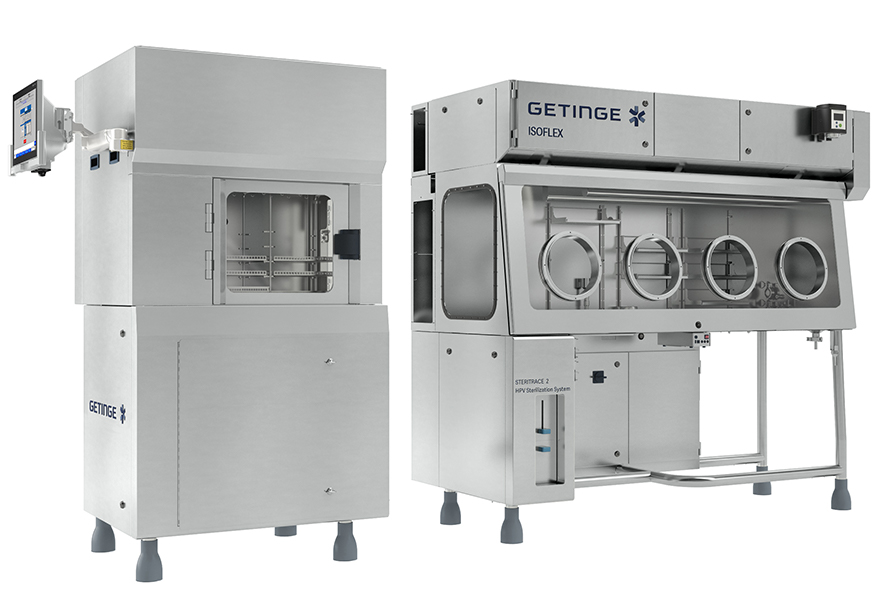 Easily upgrade your ISOFLEX isolator
Designed for modularity, the ISOFLEX isolator can be easily retrofitted on-site. Bio-decontamination hatches can be added at a later stage if required.
Additional upgrades are available, including environmental monitoring devices, shelving, H2O2 sensors, H2O2 catalytic converters, and Getinge Glove Leak Testers can be added afterward, providing accurate and repeatable testing for glove and sleeve integrity.
Sterile applications
The ISOFLEX is a multipurpose and tailored solution used in various aseptic applications.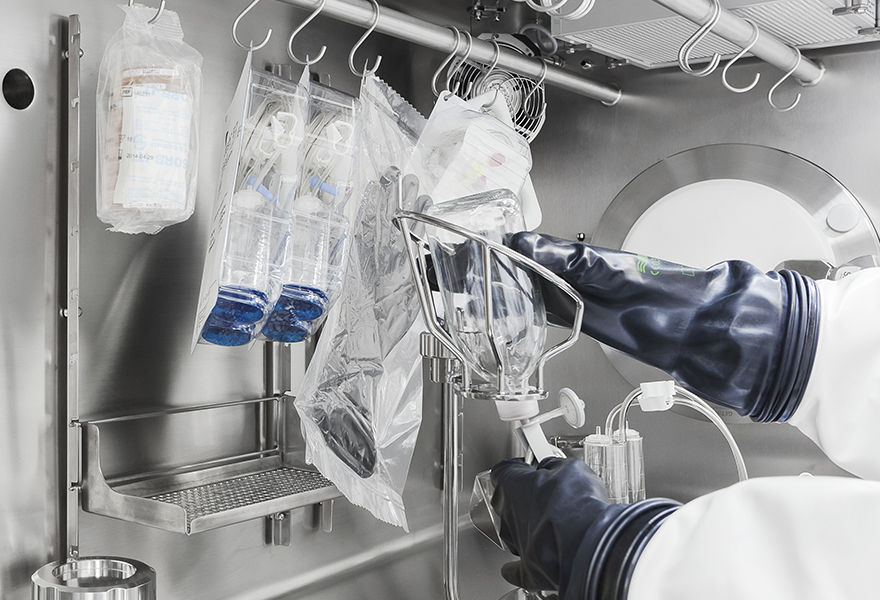 Sterility testing or quality control (membrane filtration, direct inoculation, rapid method)
Small batch fill and finish
Transfer or Biodecontamination isolator (can be mobile)
Aseptic processing (assembly of processes, parts preparation, etc.)
Transfer, repacking of sterile components, closures, etc.
Reactor or vessel charging isolator
Assembly, preparation of medical devices
Compounding (Total Parenteral Nutrition TPN, Intravenous IV solution, cytotoxic reconstitution…)
Cell culture, cell & gene therapy
Personalized medicine
Etc.
Marketing Sales - Brochures
Multi-purpose and tailored to your process

Isolators to secure contamination prevention