Help ensure uptime and quality of care
We offer a complete range of technical services designed to maximize the useful life and long-time value of your investments. With predictive analytics and a variety of preventive service plans, we make sure your equipment delivers optimal performance over its entire lifetime.
If you need urgent attention, our certified service representatives will promptly support you and resolve the issue. We provide the tools and expert skills to help you deliver the care people need on their way to recovery.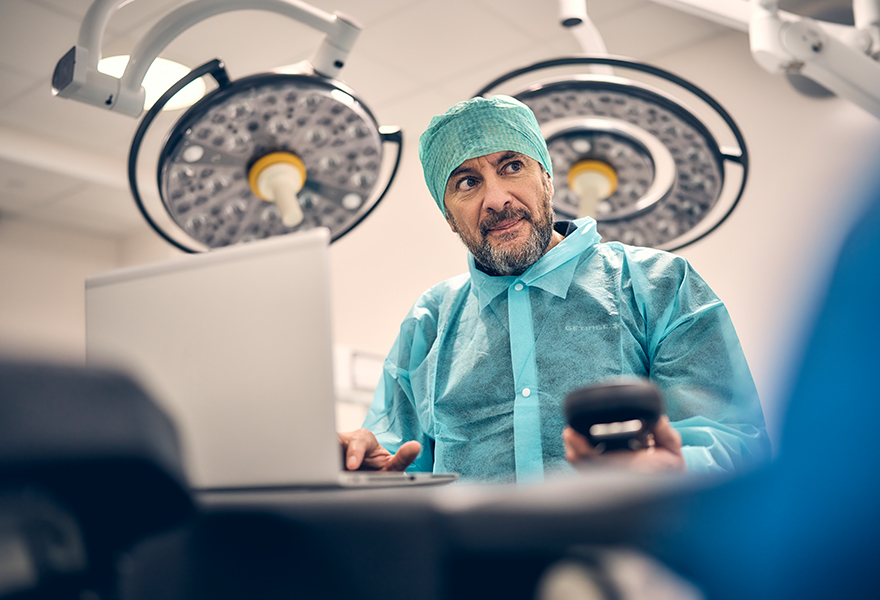 Proactive maintenance and cost control
As original equipment manufacturers, we know our products better than anyone else. By following a routine preventive maintenance schedule, Getinge Care will keep things running smoothly. This approach will not only assure uptime, but also forecast your costs for the full life cycle of your equipment, reducing administrative time and improving cost control.
Service plans tailored to your needs
Getinge Care service plans are built with a variety of different components, designed with your hospital's success in mind. Whether you have a full biomedical department on-site, or limited in-house personnel, we have a service plan that suits your needs.
You will get:
Preventive maintenance with uptime assurance
Original spare parts to ensure performance
Certified and experienced technicians to support you