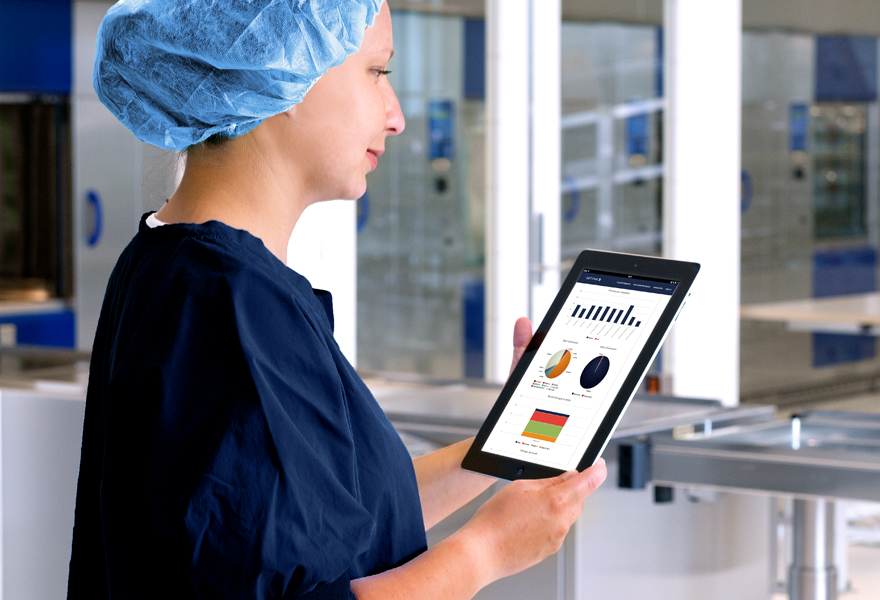 Getinge Online – your remote control for hospital efficiency
The Getinge Online web portal connects you to any Getinge device, getting access to valuable data that will support biomeds, technicians and clinicians in their daily work. The portal can be used on any platform – mobile, tablet, computer – and is a powerful tool for enhancing uptime and efficient use of your hospitals resources. With Getinge Online in your hands, you will really start to feel the advantages of healthcare digitalization, making your workday a lot easier.
With Getinge Online you will get:
Always-on monitoring of all your connected medical devices wherever you are.
Automatic alarms or notifications, if there is an issue that needs to be resolved.
Remote and fast troubleshooting guidance with support from your Getinge expert technician.
Service data analytics that will support proactive maintenance planning and optimized utilization of your equipment in the sterile reprocessing department, operating room, and intensive care department.
Analysis of gas and anesthesia agent usage, that will support your efforts to lower consumption and reduce your CO2 footprint and costs.
Machine usage data analysis, that will help clinicians gain insights to support decisions on best practice and protocol adherence.