Infrastructure Equipment for ICU

Designed to care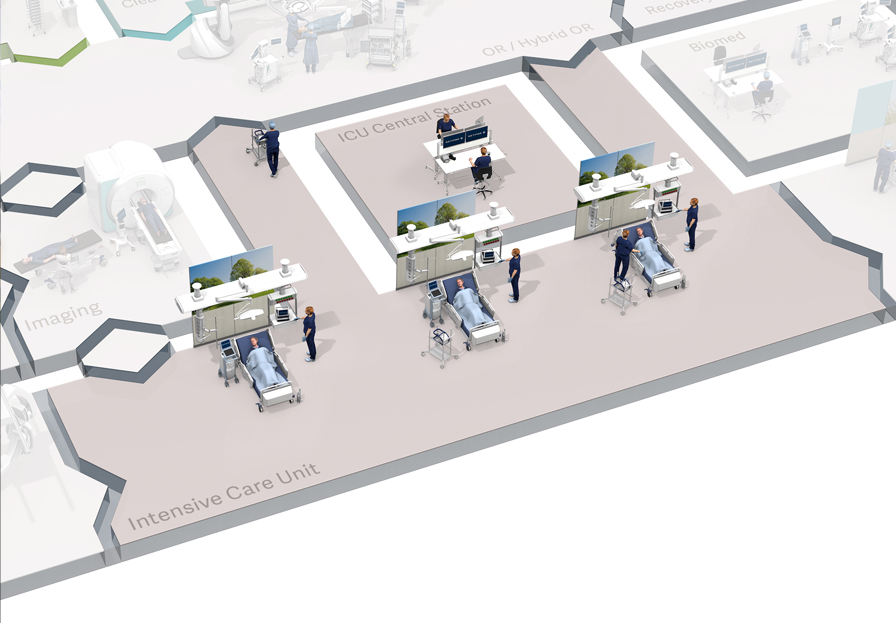 Explore a range of integrated infrastructure solutions designed to optimize patient flows, reduce stress and improve the wellness of both patients and staff. Irrespective of whether you would like to increase your need for intensive care beds at short notice, transfer one or several rooms during renovations or renovate your existing ICU department, in order to ensure unimpeded operation during this time: we have the ideal solution for your requirements.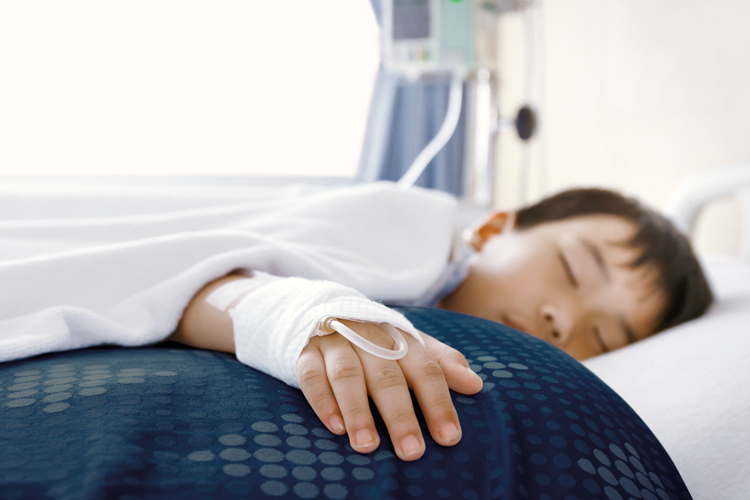 Lighting is one of many disruptions in hospital environments
Circadian stimulus plays a key role in the field of lighting design for healthy buildings[1]. Routine hospital care often causes significant disruption in sleep-wake patterns[2]. Not only are patients distracted by pain and worry, but they face the additional challenge of routine check-ins from clinical staff. Traditionally, hospitals have lighting that supports the clinicians' needs, but not those of the patient's circadian rhythms.

With the Somnus light from Moduevo, Critical Care areas now have an extra tool designed help support patients' circadian rhythms. This innovation is especially suitable during winter time, on rainy days when daylight is not sufficient or even for rooms without windows.
Think horizontal for your ICU
Getinge has developed a horizontal solution to accommodate architectural constraints: Maquet Moduevo Bridge. This economical, space-saving ceiling supply unit is designed to enhance provider-patient interactions at all acuity levels by keeping everything close at hand.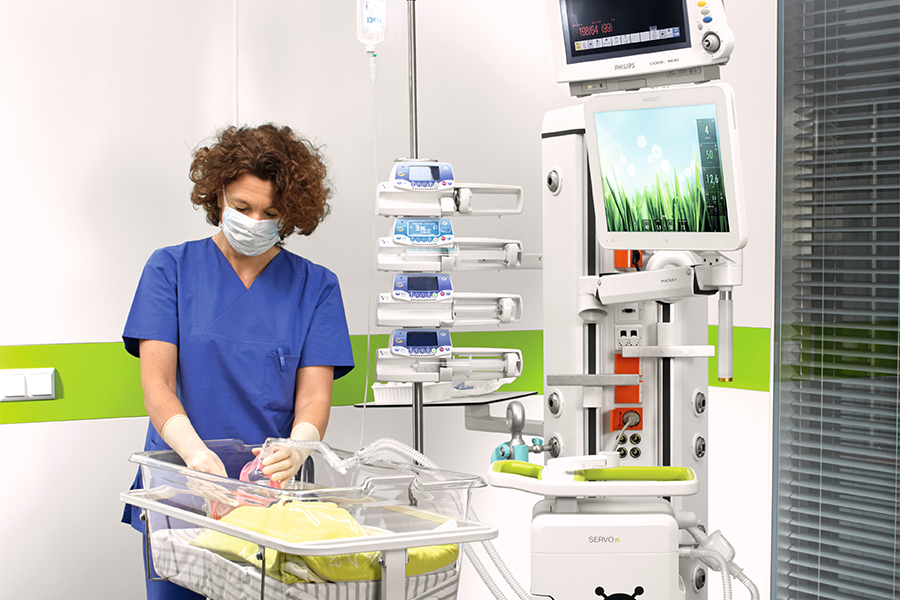 Recovery rooms: caring for all patients made easy
For recovery purposes, a single pendant or a column system is capable of carrying all the essential equipment – such as infusion system, monitors, and shelves – for treatment in recovery rooms. For cost and space saving, a column system can serve two beds positioned on each side of the pendant.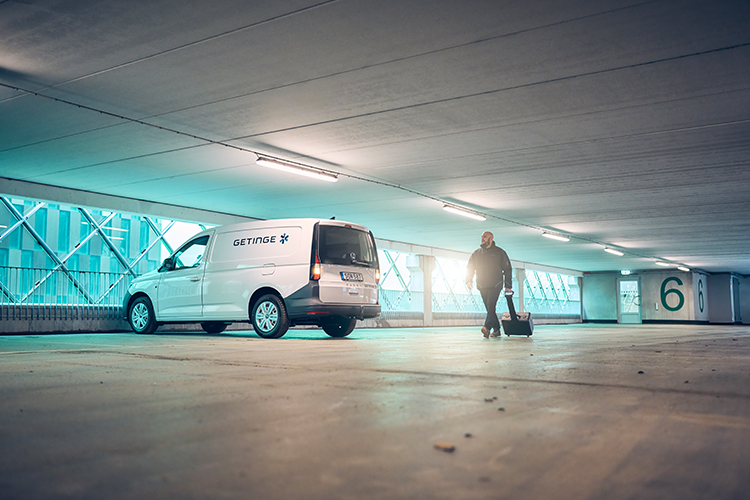 Getinge Services
Caring for those who care

Our services teams are committed to help hospitals manage their operations easily, quickly and efficiently. From ensuring maximum equipment performance to supporting you with planning and realization of a whole new department. We have the expertise and resources to support you all the way – contributing to better patient care and hospital efficiency.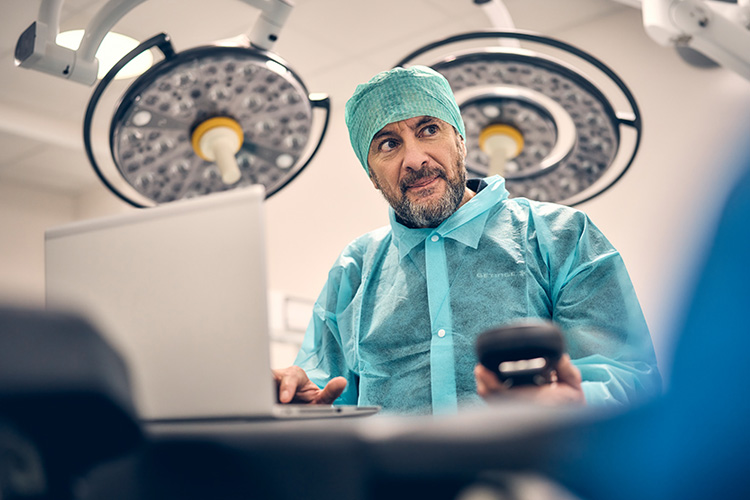 Technical Services
Help ensure uptime and quality of care
We offer a complete range of technical services designed to maximize the useful life and long-time value of your investments. With predictive analytics and a variety of preventive service plans, we make sure your equipment delivers optimal performance over its entire lifetime.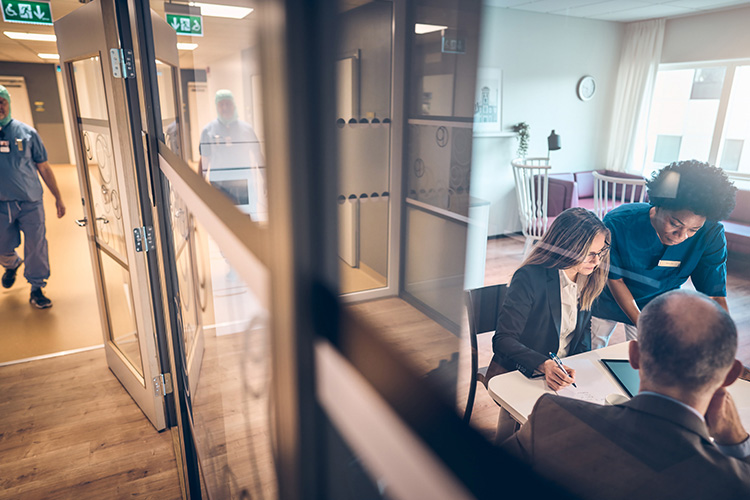 Project Implementation
Make your new installation a success
For more than thirty years Getinge has completed hundreds of installations for hospitals all over the world. We know that the success of a project depends on detailed planning, meticulous cost control, on-time delivery, efficient implementation and risk management.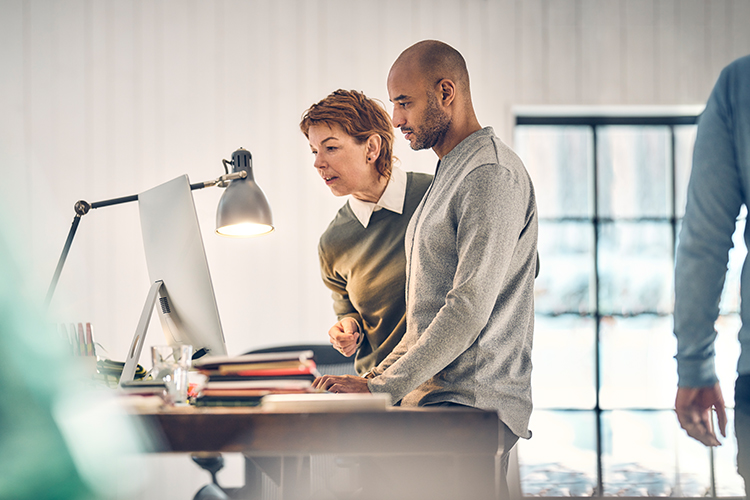 Planning & Design
Realize your vision
Strategic decisions on developing a new facility or applying new technology require some serious thought and planning. Our team will help you get on the right track. Decades of experience in the medical sector have given us a deep understanding of clinical routines and hospital workflows.
Explore our products
Find the right products and solutions for you